Dash cams aren't just for truckies, tradies in work utes, or car enthusiasts who want to protect their sweet ride. It's really something that anyone who is on the road should consider. We reckon getting a dash cam is an especially smart for those of us who tow trailers or caravans or go off-road four-wheel driving. We have more to lose, and more can go wrong.
They aren't just entertaining
If you're on YouTube, chances are you've stumbled across Dash Cam Owners. This channel posts daily clips of anything interesting caught on everyday Aussie drivers' dash cams. You'll see anything from spectacular crashes and near-misses to bizarre driver behaviours and comedic cameos (shopping trolley race down a highway? Emu strutting out in front of unsuspecting traffic? It's all on there). Forget the Kardashians, this is the definition of 'car crash TV'.
But it's not all about entertainment. Dash Cam Owners was initially set up to educate drivers – and that it does. Watching other drivers' unfortunate experiences serves as an important reminder that there are some truly irresponsible drivers out there (as if we needed reminding) and that things can change in the blink of an eye. A quick reaction could save more than just your bacon.
Why do I need one?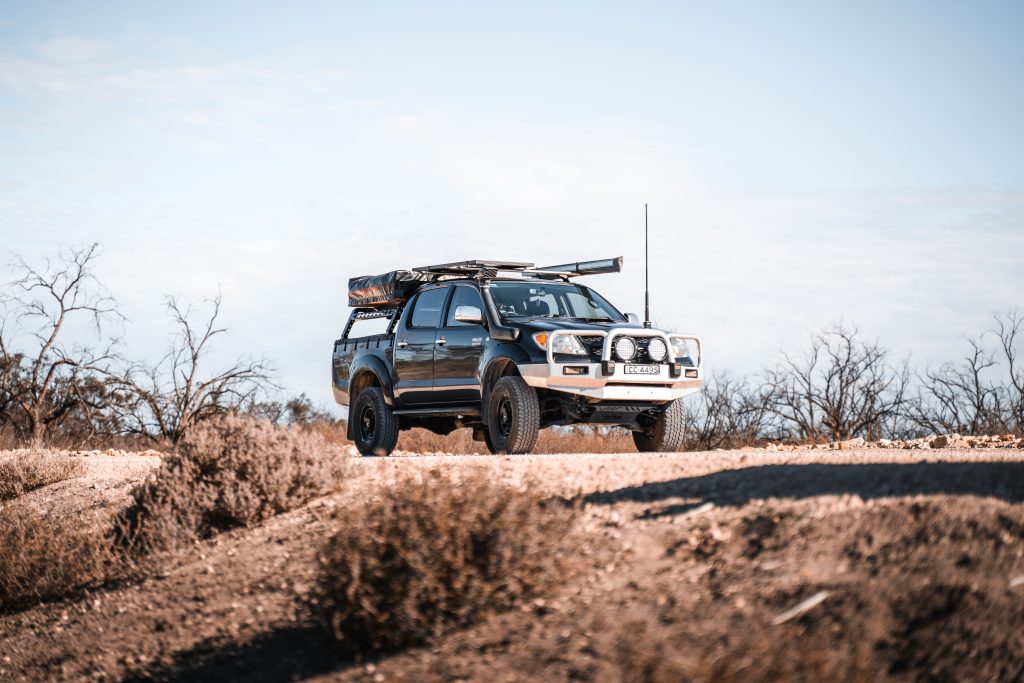 As long as you opt for one that's good quality and reliable, there's no downside to getting a dash cam.
First of all, if you're ever in an accident, instead of it becoming a their-word-against-yours insurance battle, you will have footage to prove exactly what happened. This can potentially save you a lot of time and money.
Dash cams can also be a great way to capture your adventures on the road. It's always nice to head home and have something to show friends and family.
Finally, I find video feedback one of the most useful tools for improving my skills; surfing, skiing, and you guessed it, four-wheel driving and caravanning! How could you have tackled that outback track differently? How could you have reverse-parked your rig into that site more efficiently? Or kept your van better positioned in the lane?
How do I choose one?
There are a lot of factors to take into account when looking for a dash cam. First of all, you'll need to figure out your budget and determine which features are on your 'must-have' list.
Video quality
This goes without saying. After all, what's the point of a dash cam if you can't properly see what's happening in the footage? Opt for a dash cam with 1080P HD resolution or higher – go much lower than this, and night footage will be less than decent; you'll also have trouble making out licence plate numbers – not good if someone bangs up your car and does a runner. Other specs like a camera lens and bitrate of recording will also impact video quality, so be sure to watch sample videos of any dash cam you consider.
Price matters
Forget those cheap dash cams on eBay. We recommend choosing a trusted brand like Uniden that's well-established in the dash cam industry and is known for making reliable, high-quality products.
Prices can vary dramatically across different brands and models; there are plenty of good ones around the $200-$400 if you're looking at a basic setup. If you want to get into things like dual-camera set-ups and parking surveillance, be prepared to pay several hundreds of dollars.
Other features to consider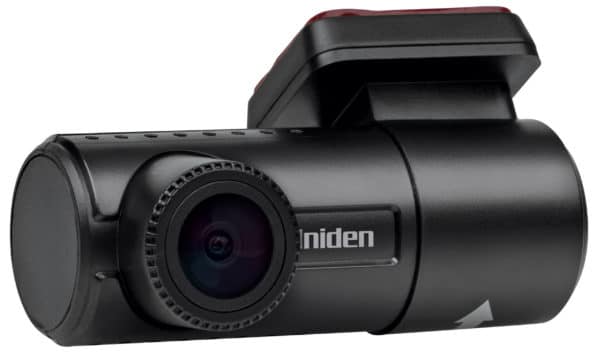 There are heaps of handy (and not-so-handy) extra features that dash cams offer these days. Here are the most common ones:
GPS/Speed Overlay
Your camera will show the exact location and speed you were doing at the time. This can be really helpful, especially if you're in a location you're not familiar with or you want to paint a bigger picture of a crash you witnessed or were involved in.
G-force sensors
This allows your dash cam to detect when you've been in an accident, and save the footage that's being recorded at the time instead of looping over it.
Parking mode
The camera will start recording if it detects motion or a bump while your vehicle is parked.
Coverage
Do you also want a rear-mounted camera to capture what happens behind your vehicle? If that's a yes, you'll want to look at a multi-lens camera. Note: while they offer more coverage, they are typically more expensive and difficult to install. For a bigger picture, we recommend a 120-degree horizontal viewing angle. Any wider and your image can be distorted which, isn't the best when you're looking for details.
Built-in Wi-Fi
This makes for easy file transfers (as opposed to taking the memory card out and putting it in your computer to watch footage).
LED status light or audio notifications
A beep, voice prompt or light at the bottom of your camera to let you know that your camera has started recording, or stopped recording.
ADAS (Advanced driver assistance systems)
Some dash cams even have lane departure warnings and forward collision warning systems; some drivers may find this helpful, others may simply find these warnings annoying.
Loop recording
If you've got limited space on your memory card, rather than turning it off, the dash cam will overwrite the oldest footage on your memory card. Essentially, this means you don't need to worry about deleting footage or having no storage. (Thank god, because I am always that person).
Looking for more? Check out our latest electrical news and reviews.