GVM UPGRADES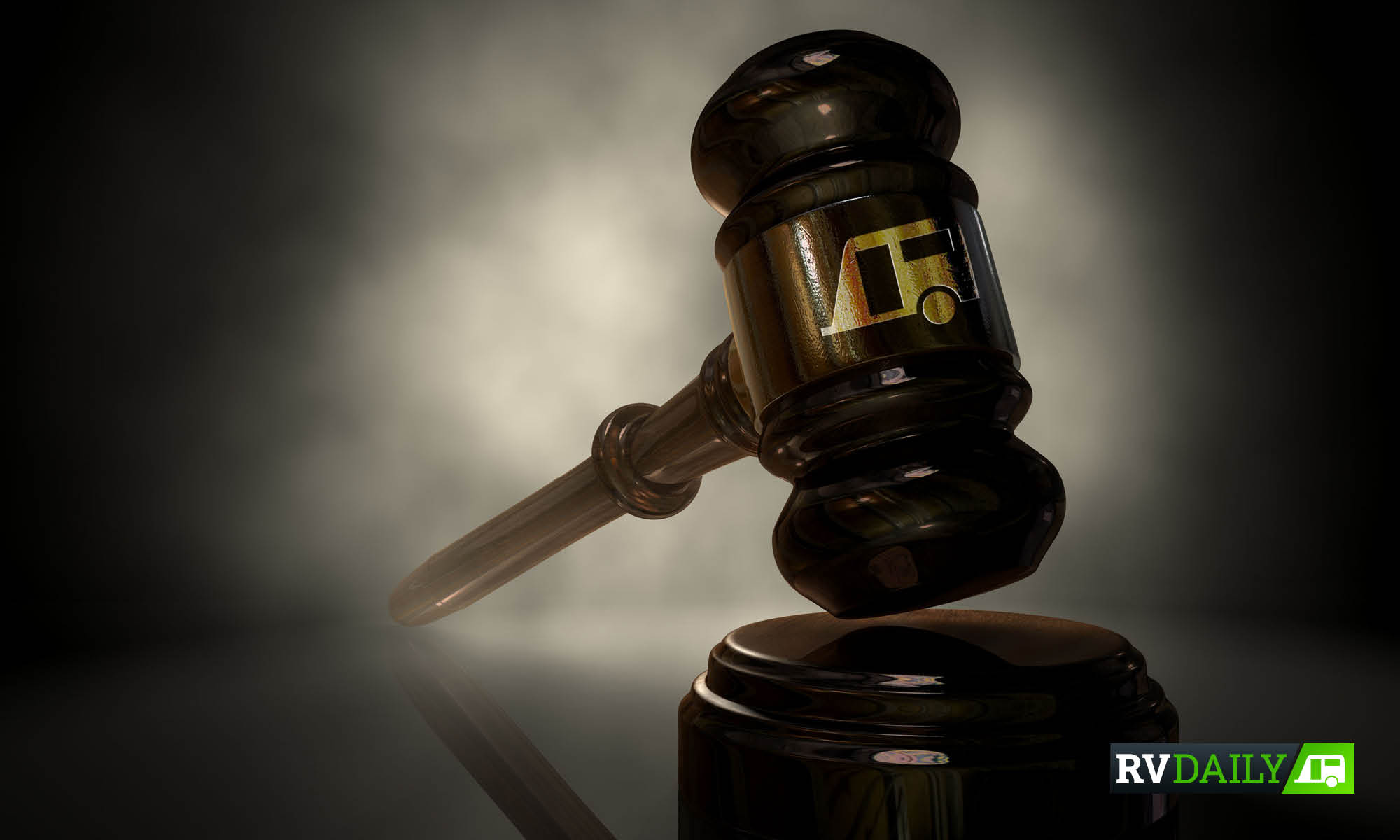 We break down the best ways to make sure that you're compliant with weight restrictions
WORDS & images Marty Ledwich
Over the last nine months or so, every caravanning publication has been banging on about weights and compliance with the law – specifically, about how the weight and towing restrictions of the current crop of popular towing vehicles are just unrealistic in the real world. We here at RV Daily have been one of the more vocal parties, with barely a month going by without an article about weights. The reason for this is to create awareness among the caravanning community – for the sake of safety, and also because, before too long, the police will have to move from educating to compliance,
which will potentially impact many caravanners.
That said, there has been something missing from the debate. There's plenty of people telling you what the problems are but there's very few offering real solutions. In this article, we are going to show you what you can realistically do to improve your weight situation, legally and safely. Be warned: this is a touchy subject.
So … grab your popcorn and a mug of your favourite brew, sit back in your comfy chair and watch as we set the cat among the pigeons.
You will recall our article from Issue 15 about the disappearing towball weight and how it profoundly effects the cargo-carrying ability of just about every tow rig in the country, especially when they are towing at their rated limit (see link above right).
We saw how after loading a Toyota LandCruiser 200 Series to its maximum towing limit of 3500kg and a towball weight of 350kg, we could only load it with an additional 260kg of passengers and cargo before we hit the GVM limit of 3350kg.
The rig's combined weight was only 6500kg, well short of the GCM limit of 6850kg. In other words, if you plan to tow the maximum 3500kg, there's no way to load up the Cruiser to its GCM limit without exceeding its GVM. It was a very similar situation for the Jeep Cherokee, where we discovered it was left with just 279kg of additional cargo before you hit the GVM limit with a 3500kg caravan in tow.
Then there was the Ford Ranger. It has a slightly different problem in that its limiting factor is not its GVM but is low GCM. We could only load it up with an additional 250kg cargo before it maxed out with the same trailer load.
So is there a viable solution to this issue? Is there any way we can upgrade our tow vehicles in such a way that they can be loaded up with a useful cargo capacity while still towing a large caravan? Before we answer that, there's something you need to know about the law when it comes to caravans and other heavy trailers.
If you're pulled up by police for a weight inspection, they are not going to troll through the internet to check the specifications of your vehicles to see what weight limits apply. They will for look for the compliance plates of your vehicle and caravan as well as any limits affixed to the tow hitch. There's a very good reason for this. Information from sources other than the compliance plates could be wrong and often it can be difficult to find. It's also subject to change depending on the age of the vehicle being weighed. Modification can also come into play. If the police are going to make an assessment, it has to be against something that can be relied upon, and the compliance plate is as good as it gets.
Now that's out of the way we can start to look at specific vehicles and the options available for them. The first one is probably the easiest. The Toyota Landcruiser 200 Series is the most popular towing rig out there, especially for heavy loads, and because of this there are a lot of options available to increase its weight carrying limits.
They are all GVM upgrades and the best ones will take your Cruiser's GVM from 3350kg to 3800kg. It gets better. If you have a 200 Series Cruiser that was manufactured prior to the current model (with diesel particulate filter or DPF), the manufacturer's compliance plate will not show a GCM. When you get a GVM upgrade, it's highly likely that the new compliance plate will not have one either. In this case, the GCM is considered to be the new GVM plus the maximum towing limit which remains at 3500kg. Your new GCM with the upgrade is now 7300kg. With a 3500kg caravan attached and a towball weight of 350kg, your cargo capacity
comes up to a respectable and far more manageable 710kg.
The current model 200 Series Cruiser (with the DPF) is slightly different. Its compliance plate does state a GCM as well as a GVM limit. Again, there are a few suspension upgrades on offer that can increase both the GVM of the vehicle as well as the braked trailer capacity, and the new compliance plate will show this. If you're going to purchase a new Cruiser in the future, you can shop around the Toyota dealers to find one who will fit a GVM and braked trailer capacity upgrade prior to the vehicle being first registered.
There are GVM upgrades available for many other vehicles including the Ford Ranger and other dual-cab utes on the market. Unfortunately, they do not increase the GCM or the braked towing capacity which means, when it comes to towing a large caravan, these upgrades won't be much help.
For these vehicles, you have to look beyond a simple suspension upgrade.
There are companies out there who will do a six-wheel conversion to your ute. This involves lengthening the chassis and installing an extra axle in the rear. The results are nothing short of dramatic, with significant increases in both GVM and braked trailer capacity. What's more, they greatly improve the drivability and towing stability of these vehicles. These improvements come with a fairly hefty price tag (think around the $25,000 mark!).
All these upgrades are great and we would certainly recommend that you check out the market for yourself to see what is available for your particular vehicle, but we really need to point out one very relevant factor that may influence your decision. The original manufacturers of our tow vehicles do not pluck the weight and towing limits out of thin air. They are the result of extensive research, development and testing in order to ensure your investment is going to be reliable for many years. When you start to play around with these figures, you risk compromising the reliability and longevity of your vehicle.
In the case of the six-wheel conversions for utilities, you will almost certainly render your vehicle's warranty void. If not done correctly by someone highly skilled in the engineering required to lengthen a vehicle's chassis, the results can be catastrophic.
You want to be absolutely certain that all
the national standards and approvals have been met before you part with your hard-earned cash.
Safe travels.