AMAROK V6 NOW 3.5 TONNE TOWING CAPACITY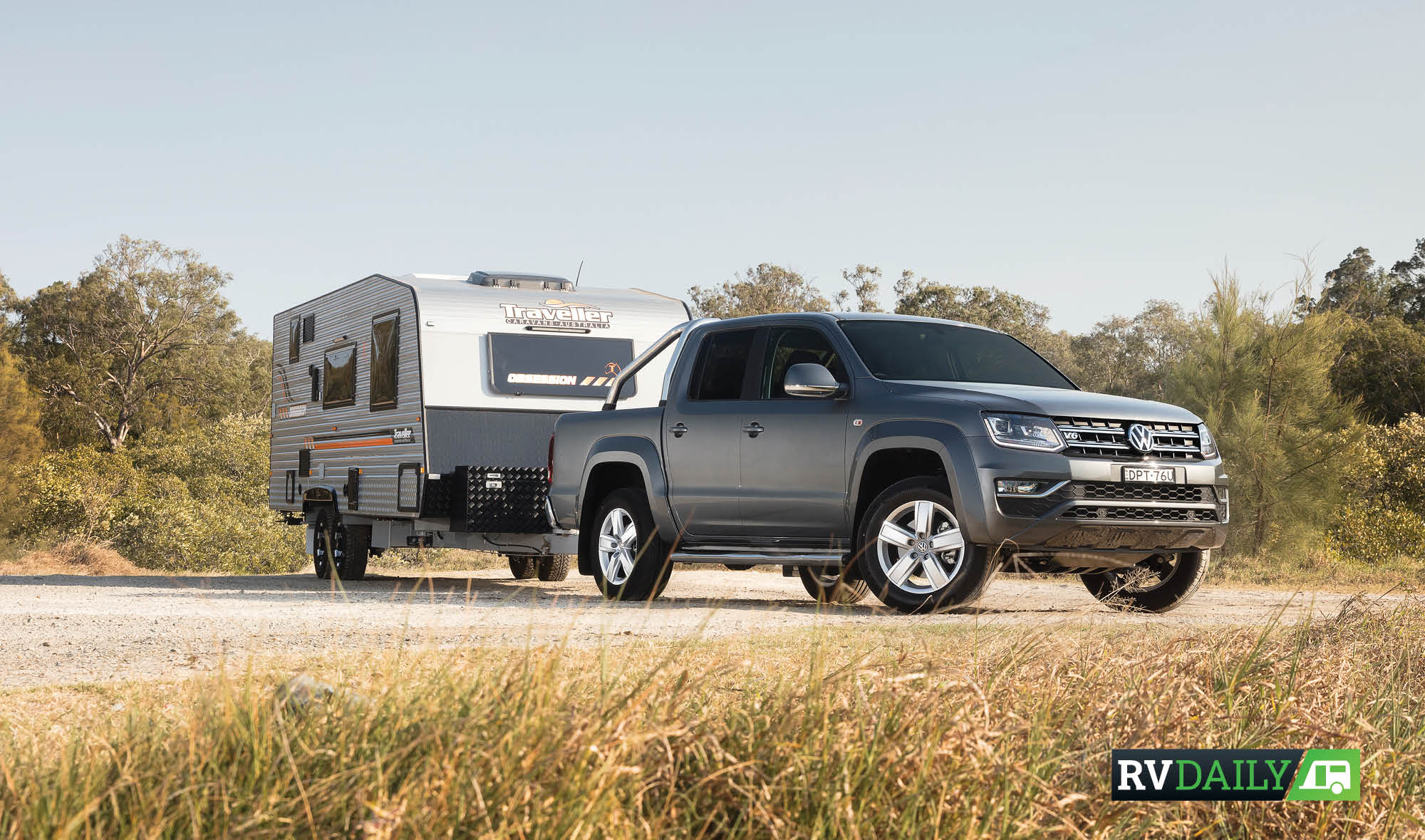 Making it a tasty towing proposition
Volkswagen has upgraded its most powerful ute to a full-fat 3.5-tonne towing capacity, which is up from three tonnes. The two-litre Amarok will stay at that figure, but a redesigned rear step and 3.5-tonne towbar have allowed the V6 Amarok to reach the 3.5-tonne mark. The GCM stays the same, which means you can't use all of your towing capacity and payload at the same time.
When you add in the sharply-priced Sportline V6 with a $55,490 pricetag, the Amarok does rub up as a good option for towing. This news comes out just before Volkswagen managed to set a performance record around Eastern Creek Raceway recently at the prestigious World Time Attack event in Sydney.
When the V8 Supercars record is 1.30, an Amarok managed to get around in 1 minute 57 seconds. While the interior was stripped, and suspension, brakes and tyres were changed, the engine stayed stock. Not too shabby for a diesel dual-cab ute!