GOING TO LAKE ARGYLE? MAKE SURE YOU DO THIS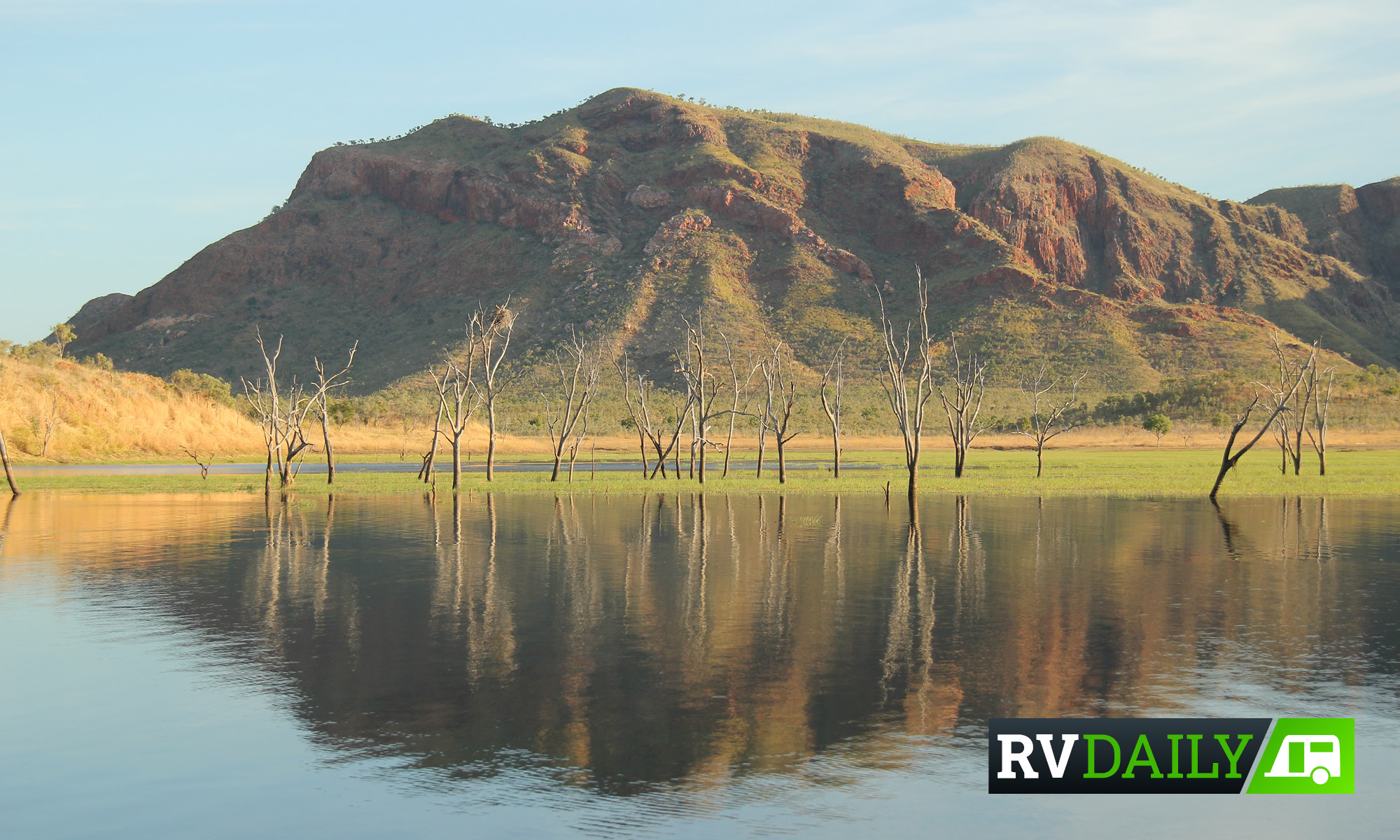 An unmissable experience in the Kimberley
If you listen to travellers who know the country well, they will all tell you that a trip to WA's Kimberley region is something everyone should do at least once in their lifetime. The only problem is, there's simply too much to see and do in just one visit, so you end up wanting to come again and again.
Such is the appeal of the place that it really gets you in, and for us, we have been taken hook, line and sinker. We have now been back to the Kimberley on at least six separate occasions over a period of 25 years, and each time we try to take in a number of new experiences.
Our just completed trip was no exception; one of our objectives this time was to take a cruise on Lake Argyle … and what a splendid experience it was!
From the moment we stepped aboard the 11-metre mono-hulled cruise boat the Silver Cobbler II (powered by two 250hp four-stroke outboard engines) operated by Lake Argyle Cruises, we knew we were in for an adventure. With full commentary provided for our six-hour 'Best of Lake Argyle' cruise by our skipper Matt, the outing was a full-on learning and scenic experience. Although the boat could carry around 40 passengers, there were only about 10 on board that day, so we could move around quite freely.
From the Lake Argyle lookout (on a hilltop just above the cruise departure jetty), we could see that this was, indeed, a large inland waterway. But it wasn't until we were well out into the lake on the cruise boat, when we found it hard to see the land in several different directions, that the true size of this inland sea started to hit home.
At normal full supply level, the area of the lake formed by the Ord Dam is 980km² and holds the equivalent of over 18 times the volume of water in Sydney Harbour. Lake Argyle, like many things in the Kimberley, certainly is BIG by any standard.
As we cruised around sections of the lake foreshore, calling in for a close-up look at the dam wall and slowly motoring out past numerous islands, the skipper explained the interesting history of the lake, including its association with the famous Durack family of 'Kings in Grass Castles' fame.
Going back to the late 1800s, cattle were the lifeblood of the Durack family here on the Ord River, but by the early 1940s, Kimberley Durack, a descendant of the original pioneers, realised the potential of using the waters of the mighty Ord River for agricultural purposes and began a small experimental farm on the banks of the river.
Many years later, in 1972, the final stage of the
Ord River Irrigation System was completed, and Lake Argyle was born.
The Ord River Irrigation System now produces over 100 different crops, supplying markets throughout Australia and the world. The scheme is currently in the middle of yet another expansion stage which will dramatically increase its size and capacity.
The famous Argyle Downs Homestead, built in 1895 on the banks of the Ord River, still stands today as a pioneer museum that's open to the public. However, many of the other station buildings and equipment sit at the bottom of lake as a result of the dam flooding shortly after construction. Dives are conducted from time-to-time where you can see these relics from a bygone era, still well preserved in the freshwaters that surround them … what a splendid, albeit eerie, adventure!
Most visitors to the Kimberley hear about the area's famous Zebra Rock – multi-stripe rock specimens dating back some 600 million years which, when polished, have a variety of uses from bookends to small tables, lamp stands and a wide range of jewellery items. Our skipper pointed out a number of areas around the lake where this intriguing rock can still be found.
Further on, we pulled into the bank of one of the lake's many islands and fed some bread to the local catfish that inhabit the lake in their millions. An entertaining feeding frenzy then took place. Some of the better eating species of catfish in Lake Argyle are targeted by a commercial fishery and marketed as Silver Cobbler (which can grow up to 40kg), ending up on a restaurant plate somewhere down south where they are a five-star delicacy.  
There was plenty of wildlife to see during the cruise, including wallaroos, agile rock wallabies, turtles, a rock python, water monitors, golden orb spiders with their incredibly strong gossamer webs, and freshwater crocodiles, several of which came right up to the boat (luckily, freshwater crocs are timid and not usually a threat to humans). In fact, there are said to be around 25,000 crocs at Lake Argyle – we saw quite a few sunbaking along the banks and on small islands.
We also saw a wide range of birdlife including brolgas, jabirus, hawks, kites, egrets and sea eagles, and in the shallow wetlands there can be thousands of water birds; it is estimated that around 265 different species of birds call Lake Argyle their home at various times of the year.   
Our skipper explained that with no feral cats, foxes, pigs, rabbits or other introduced predators, wildlife in and around this beautiful freshwater lake has ideal conditions in which to live and breed. It was truly a wonderful experience to see the wildlife so obviously thriving in what is such a pristine, natural environment.
All too soon the day was drawing to a close, but our host still had a couple of surprises left for us. As we cruised back across the lake, he made one last stop to see the late afternoon sun lighting up some of the lakeside cliffs as it slowly set behind the surrounding hills of the Carr Boyd Range. The changing colours and lovely reflections of the dramatic red cliffs were a real delight.
Our skipper prepared a number of refreshments for us while we enjoyed a swim in the temperate water, including local melons as well as dips, cheeses and biscuits, all washed down with champagne, beer or soft drinks while we watched the lovely sunset colours light up the sky before slowly fading away. A wonderful end to our most enjoyable Lake Argyle experience.
MORE INFORMATION
Lake Argyle is located 72km by road south of Kununurra with the drive through the colourful Carr Boyd Range with its flowering kapok trees (Cochlopermum fraseri) and the unique boab trees (Adansonia gregorii) all making this trip to and from the lake a most enjoyable one.
Accommodation is available at the Lake Argyle Resort Village, which offers caravan and camping facilities (powered and unpowered sites) as well as villas, cabins and safari tents.
The resort also has a shop, restaurant, bar, beer garden and a splendid 35-metre infinity pool, set up overlooking the lake – simply wonderful.
Lake Argyle Cruises
six-hour cruise (Best of Lake Argyle) – $155 adult and $90 children, includes refreshments.  

two-hour morning cruise – $70 adult and $40 children, includes morning tea.

three-hour sunset cruise – $90 adult and $55 children, includes refreshments.