Go on be a devil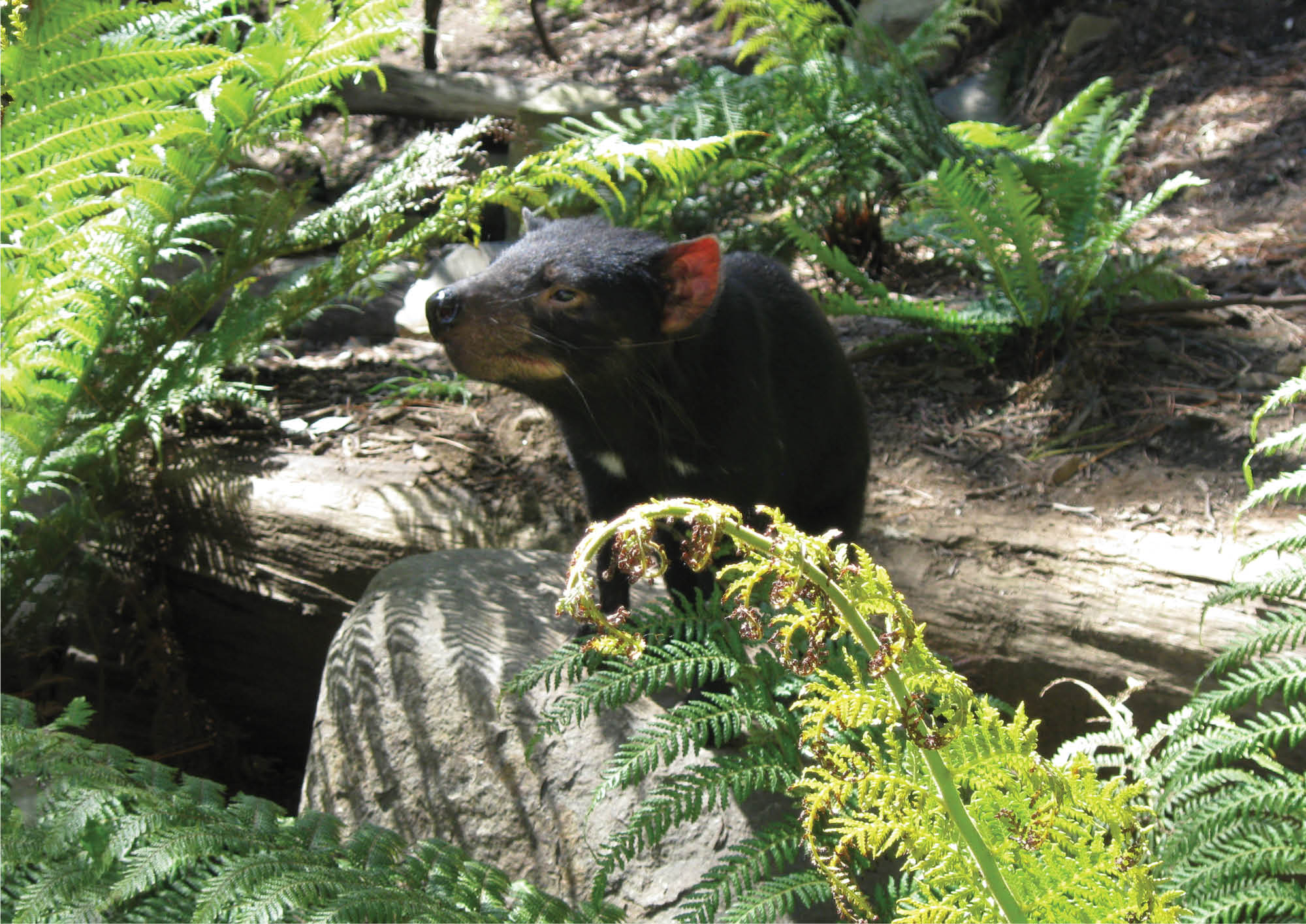 And take a bit out of Tasmania's glorious apple.
By Jan Hawkins
If you're planning on taking on Tasmania with your RV and mobile home then there are a few things you need to know while in the planning stage. Firstly, there are plenty of places to park up. It's a small island by mainlander standards, but it also packs a lot into its diminutive dimensions.
For images, videos and the full RV Daily experience, read this in our online magazine.
One of the most frustrating things for Taswegians is the mainlander concept that you can 'do' Tassie in a week or two. I've tried it, on more than one occasion, and failed dismally. So The Man and I decided this year to spend the summer touring Tasmania, hoping to really try to see all that Tassie has to offer with our caravan in tow.
Tassie is in its distance from north to south about 364 kilometres (226 miles), and from east to west about 306 kilometres (190 miles) so to Aussies it is relatively small; the Apple Isle is about the size of countries such as Ireland and Switzerland or states such as West Virginia in the USA.
Before you even get on the boat, however, you need to be aware of customs and quarantine. Things like not bringing your vegetables; and use all that fishing bait you have kept in the freezer for emergency fishing occasions. There are also restrictions and rules for your fur kids. So much of Tasmania is either national park or reserve that it might be worthwhile to seriously consider if Fido should take a holiday back at home. There is a really good reason for this – mainly that penguins and platypus generally abound in the Tasmanian wilderness and they are protected. Dogs and cats are a real threat to their survival, where even the scent of a dog can put a penguin off feeding its young.
Many of the local councils have found the benefits of embracing all types of tourists, including the free-travelling community; and authorities such as the Central Coast Council have welcomed these travellers. This region takes in Devonport – the first port of call for the caravan fraternity and where the Spirit of Tasmania off-loads the mainlanders and their vehicles – and then extends west.
The local council encourages the use of the caravan parks but realises that not all places have such parks and not all people choose to use them. Many prefer to dip their toes into free camping and have come equipped to do just that, in that they are fully self-contained (including the essential grey water catchment systems).
As such, the council allows campervans and caravanners to halt for up to 48 hours in any of their rest areas – provided that the travellers' vehicles are fully self-contained. Camping, however, is discouraged because most campers don't have grey water catchment.
Many visitors love the roads that hug the coastline and this is also the home for innumerable little penguin colonies. Otherwise known as fairy penguins, they are fully reliant on their environment. Dogs are forbidden access near any colonies so your pup is going to severely restrict where you can stop.
It's also worth noting that some Taswegians too are still Aussie 'wags'. When we arrived into the central coast port of Burnie we were surprised to discover that we needed to obtain a permit to free camp up at Cooee Point, the local coastal rest stop and reserve. It wasn't an issue, however; and the free permit for five days was easy to obtain from the local information centre… always a good place to start.
When we settled in at camp we realised just why the council was insisting on a permit. It seems that a local 'wag' pops out to the camp regularly and asks for $10 fee per vehicle for camping. It seems it's been something of an enterprising endeavour for him on occasion and it was a local who warned us. We invariably have found the locals a friendly welcoming lot with a lovely country character in general.
Tasmania has yet to experience the international cosmopolitan influx that the mainland has coped with for decades and it seems the 'survive at all costs' ingenuity of the early Australians is still alive and well, but you really have to admire the young wag's enterprise. Don't be fooled, the permit from the information centre is all that you need to stay at the popular Cooee Point Reserve at Burnie; but in general you simply need to pull up to be welcomed among the community.
There are plenty of things to see and do in this region, so make sure you check out all the options at the information centre – at Burnie a visit there is an entertainment in itself.
The local Gunns Plains Caves are spectacular and the Leven Gorge is the place to picnic and explore the forest. Penguin-viewing sites can be found all along the coastline and you are more than welcomed by the friendly volunteers who help protect the local penguin colonies. The little penguin and the platypus are truly wonderful features of the wildlife in Tasmania.
Minutes from Burnie town centre in the central coastal region is a sanctuary called Fern Glade where the platypus population thrives in the clear waters and you can picnic by the deep pools. Early morning and late afternoon are the best times to watch for the platypus. If you're quiet and still, the chances are that you will find these industrious little creatures on their search for food.
The most difficult thing to adjust to is to slip into the Tasmanian sense of distance and time. We spent the first week travelling barely 60km from Devonport and still found ourselves enjoying all that was available in satellite trips. It was a novelty travelling barely 20km down the road to our next camp, and yet still finding plenty to entertain us within easy reach. Tasmania is a destination worth taking your time exploring, so don't rush your visit. Stop, smell the fish and enjoy the vast wilderness that Tasmania really is.