If cleanliness is next to godliness then the Muk Mat elevates the status of the caravan doormat to divine intervention.
In a bid to keep the muck out of their caravan and car, a Queensland family came up with what's now a great business idea – the Muk Mat. It's a pretty simple concept, and as with all good ideas, it does the job without fuss.
We have discussed carpet in vans, and it's not widely accepted practice, mainly for the point of keeping things clean. However, even with smooth floors, our caravans and campers can become gritty very quickly – how does it all get in there in such volumes!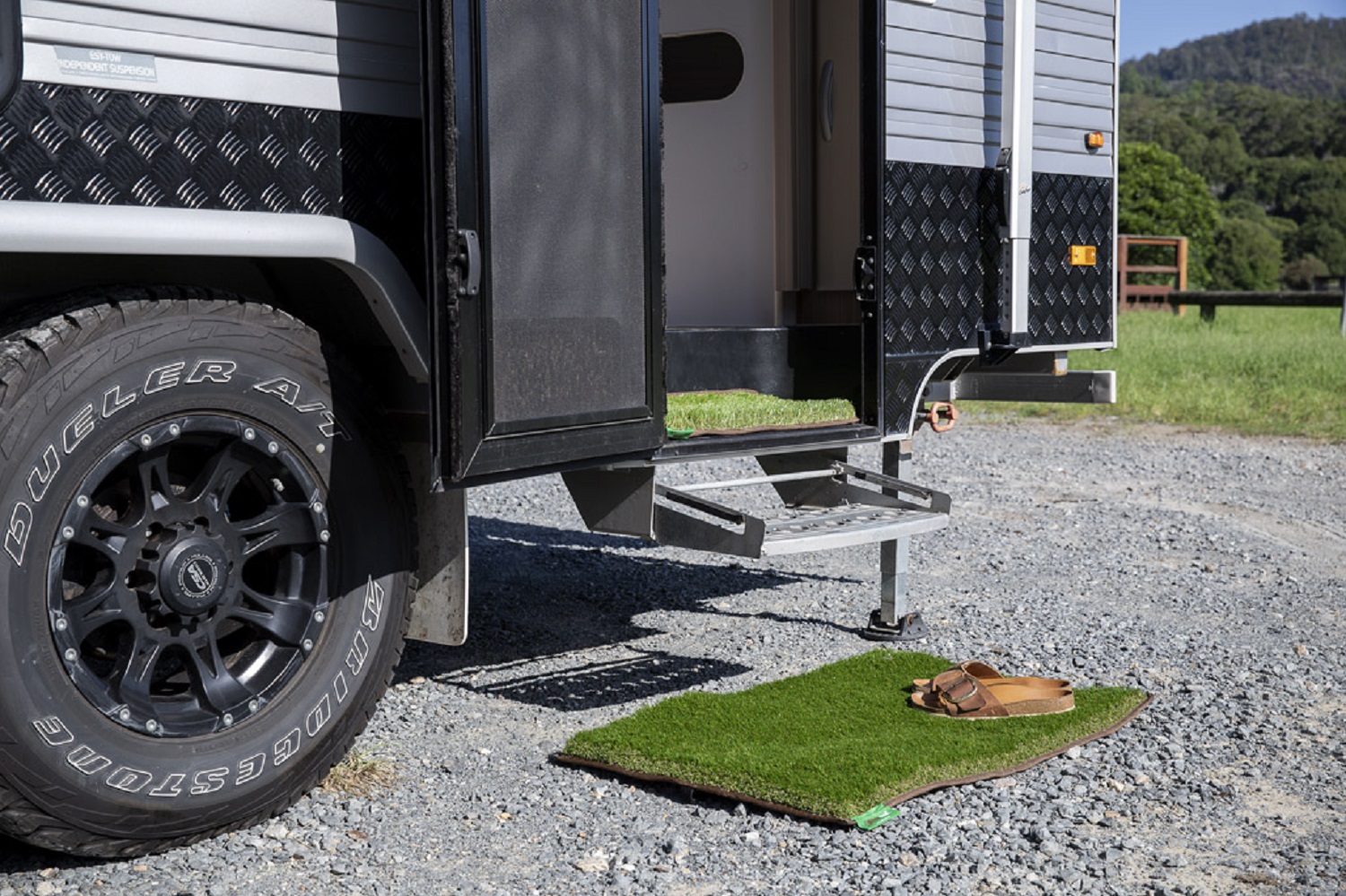 If you're by the beach, then sand gets traipsed in easily, and finds its way into your clothes; outback dust can leave red footprints and let's not get started on bindys!
Enter the Muk Mat. It looks like a portable grass patch, and it's designed to replace those mundane doormats for you to quickly brush off your tootsies or shoes so that muck stays outside the van.
The grass effect design actually has a practical aim, as it's softer for between your toes as opposed to the hard bristles on some mats. Apart from thongs, most of us run barefoot when camping, don't we? The natural-looking synthetic grass is pleasant underfoot, plus the natural-look design is in keeping with the great outdoors, however, don't be fooled, the Muk Mat is actually designed to clean footwear, too.
The idea was born after people saw the creators using their random patch of grass to clean their feet and enquiries as to where they could obtain one like it, meaning that the Muk Mat in embryonic form was going to grow into a winner.
There was some further creative input, in terms of colours and trim for the mobile patch of grass, as the folks behind Muk Mat say, "The striking ocean blue trim reflects our vast and lively oceans, the timeless stone grey trim emulates the rugged coastlines and earth brown and pitch black, well, you get the gist! All pairing perfectly with the natural grass look of the mat itself."
The versatile Muk Mat comes in a range of sizes and earthy trim colours inspired by the natural Aussie scenery. The sizes from extra-large to a dedicated caravan step Muk Mat.
While resembling grass, the Muk Mat is made from UV-protected synthetics in Polyethylene 40mm multi-filament yarn for the upper side, with a Latex-backed 100% woven Polypropylene base that's water-resistant too. As for cleaning the Muk Mat, just rinse it off and store yours out of direct sunlight.
Muk Mat is Australian made. We have despatched a Muk Mat and Step Mat to the wilds of WA for a product review in situ, so stay tuned for that.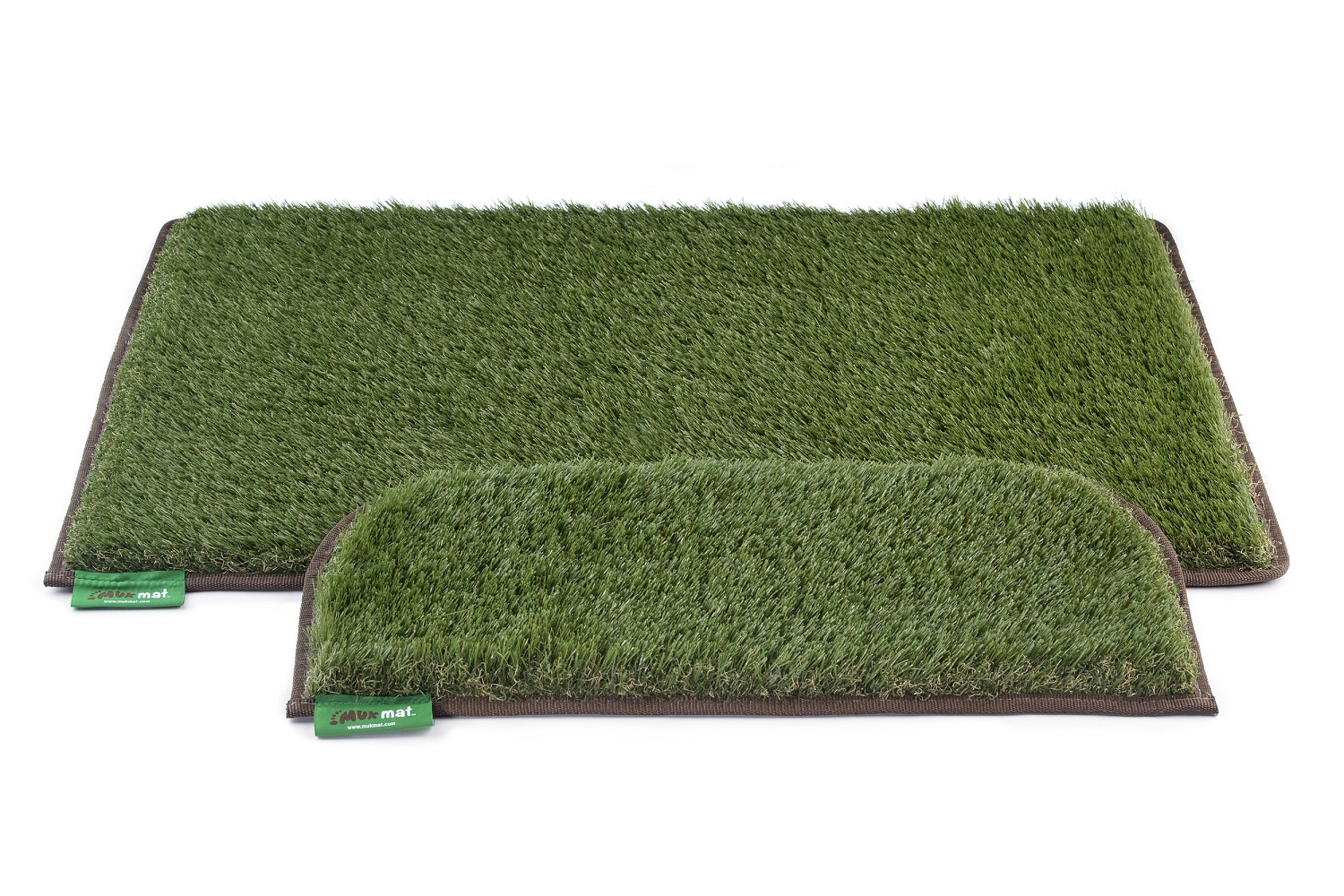 Sizes and Pricing
STANDARD (50 x 65cm): $49.95
LARGE (60 x 90cm): $69.95
XL (60 x 120cm) $79.95
STEP (62.26cm) to fit the inner step of a caravan $39.95.