If you love to cook and love to camp than you'll know that a camp oven is a must have item! The versatile camp staple can stew, roast and even bake which is what we've used it for to make this crowd pleasing brownie cake.
Packed with chocolate, chocolate and a third serving of chocolate, just a sliver will help keep any cravings at bay.
Ingredients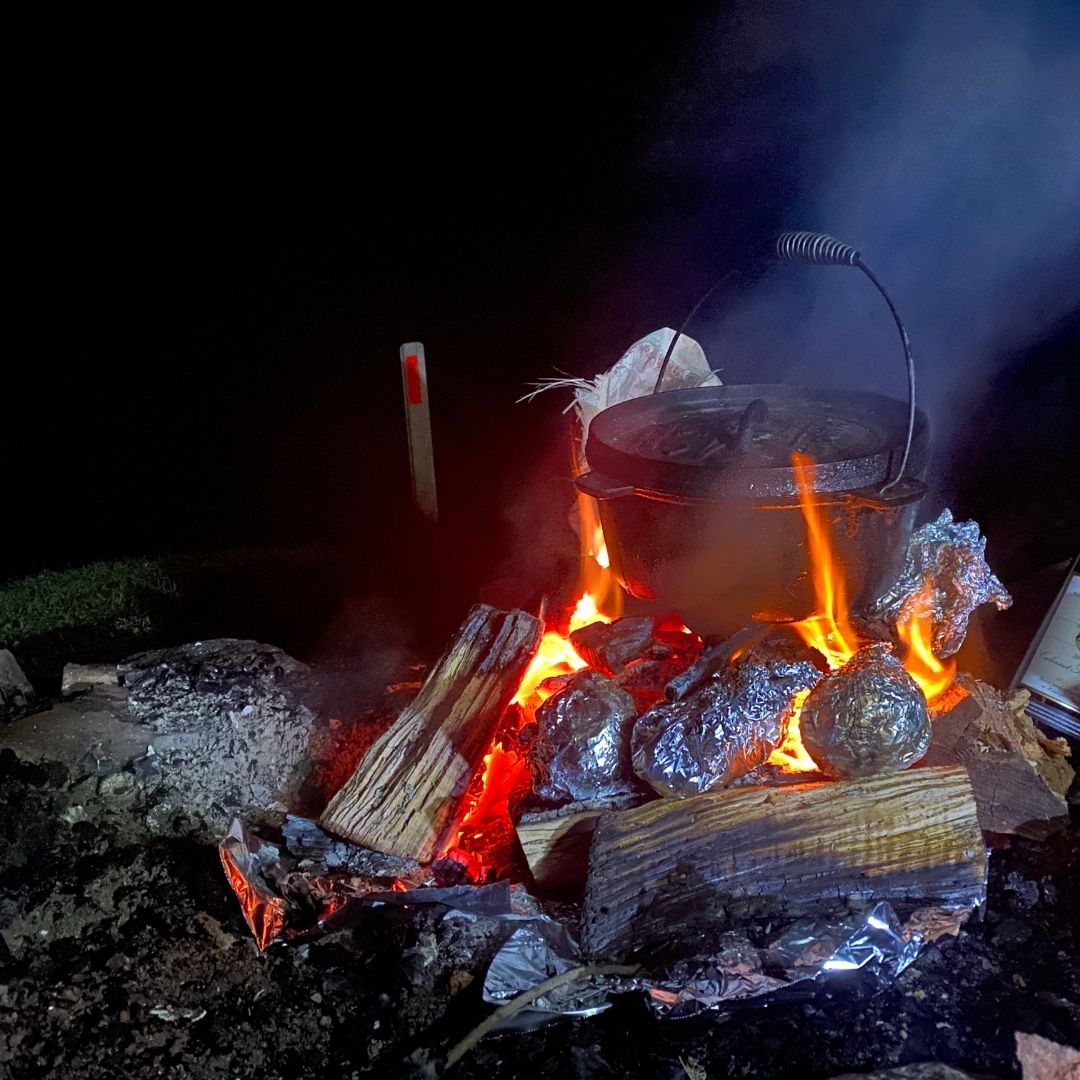 125g softened butter
1 teaspoon vanilla essence
1¾ cups caster sugar
3 eggs
250g very dark chocolate, melted
1½ cups self-raising flour
1 teaspoon salt
¾ cup milk (must be full cream)
½ cup chopped nuts of your choice
1-2 cups icing sugar
½ cup cocoa or drinking chocolate
4 rounded tablespoons soft butter
250g very dark chocolate, finely chopped
Method
Grease and flour a round, deep cake tin.
Using a wooden spoon or a hand beater, beat together the sugar, butter and vanilla essence in a large bowl until fluffy and creamy.
Add in the eggs, one at a time, beating in well. Pour in the melted chocolate a little at a time, beating in well.
Add the sifted together flour and salt; then the nuts and milk alternately, in two or three batches. Stir in well.
Pour the mix into the cake tin and cook in your camp oven, on low to medium heat (on a trivet), for one hour. The cake is cooked when only the centre is still slightly soft to the touch. It will be fudgy in the middle.
Allow the cake to cool slightly in the tin; then pour the topping over it while it's still warm. Serve warm, scooped directly out of the cake pan.
CHOCOLATE TOPPING METHOD: Melt the butter in a small saucepan, then add in the cocoa and chocolate. Stir until melted, then stir in the icing sugar – adding more if it's too runny.