Narva has upgraded its premium ALS rechargeable penlight. It is now more versatile and functional, with the addition of a secondary torch function, charging via USB-C port, as well as incorporating a magnetic pen clip.
The pocket-sized penlight is ideal for working in engine bays and tight spaces and offers up to 4 hours of bright light output and fast charges in just 2-3 hours. A high-efficiency COB LED produces 150 lumens of broad light for illuminating areas, whilst the new separate torch LED at the base of the unit will give a more directional spot beam for tighter spaces and distance.
Two brightness modes allow users to choose between performance and longevity, with a brightness memory function storing the last option used.
A new USB-C charging port and supplied cable allow the penlight to be recharged virtually anywhere, be it via USB car charger, wall socket charger or computer.
The clothing pocket clip now features an integrated magnet so the penlight can be used hands-free or stored on a magnetic surface for easy reach when needed.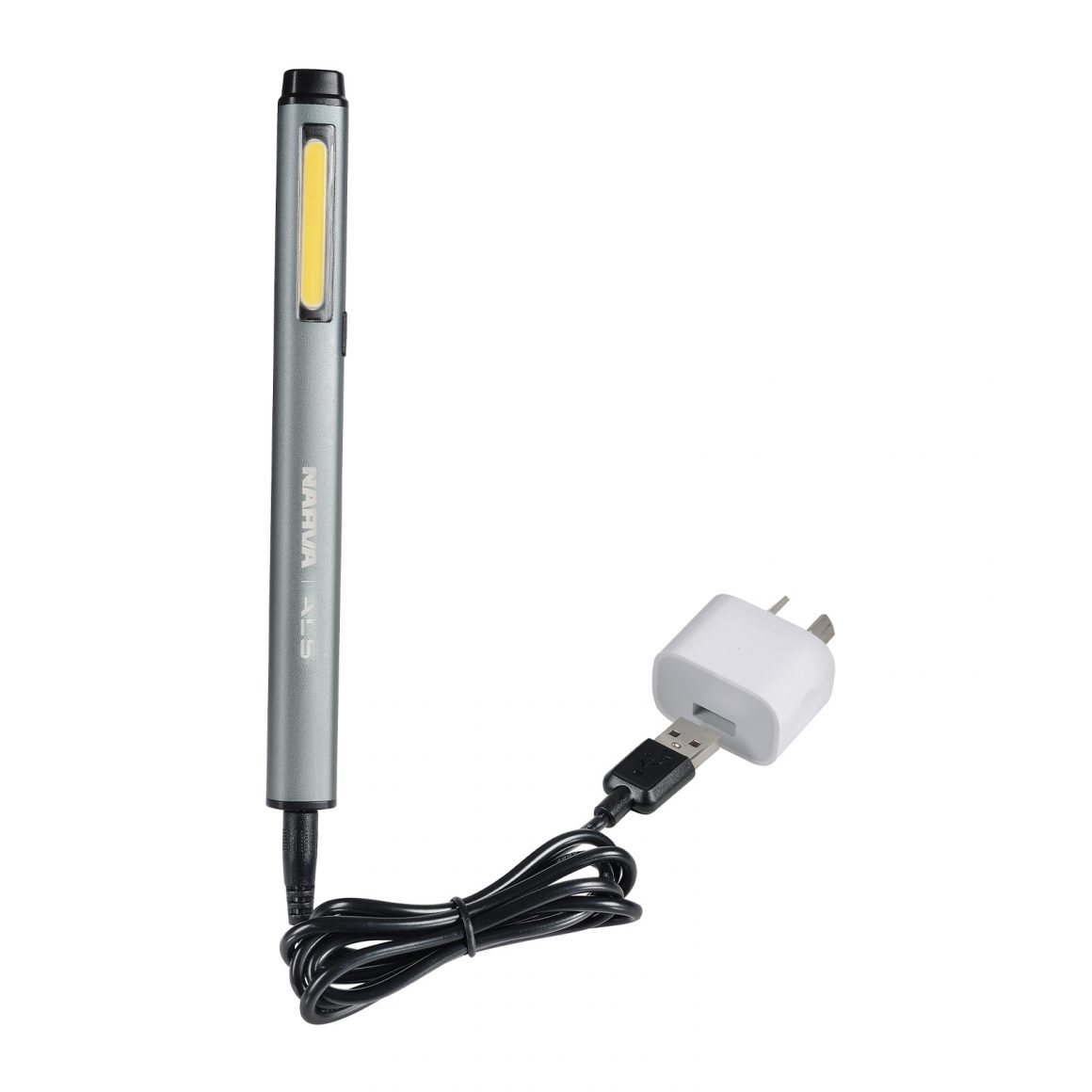 "There are a lot of cheap penlights out there but the Narva ALS unit is a premium quality workshop tool" commented Jake Smith, Marketing Manager for Narva. "What you get from our penlight and the rest of our Narva ALS range is lasting durability, advanced functionality and a crisp light output. You can feel the quality when you hold this light and you'll see it in the beam patterns," he said.
Narva's new ALS rechargeable penlight is available from automotive and transport retailers nationwide at a recommended retail price of approximately $65.00.
As someone who has a bit of a thing for torches, I'll certainly be on the lookout for one.