Franklin Caravans' Iconic Blast From the Past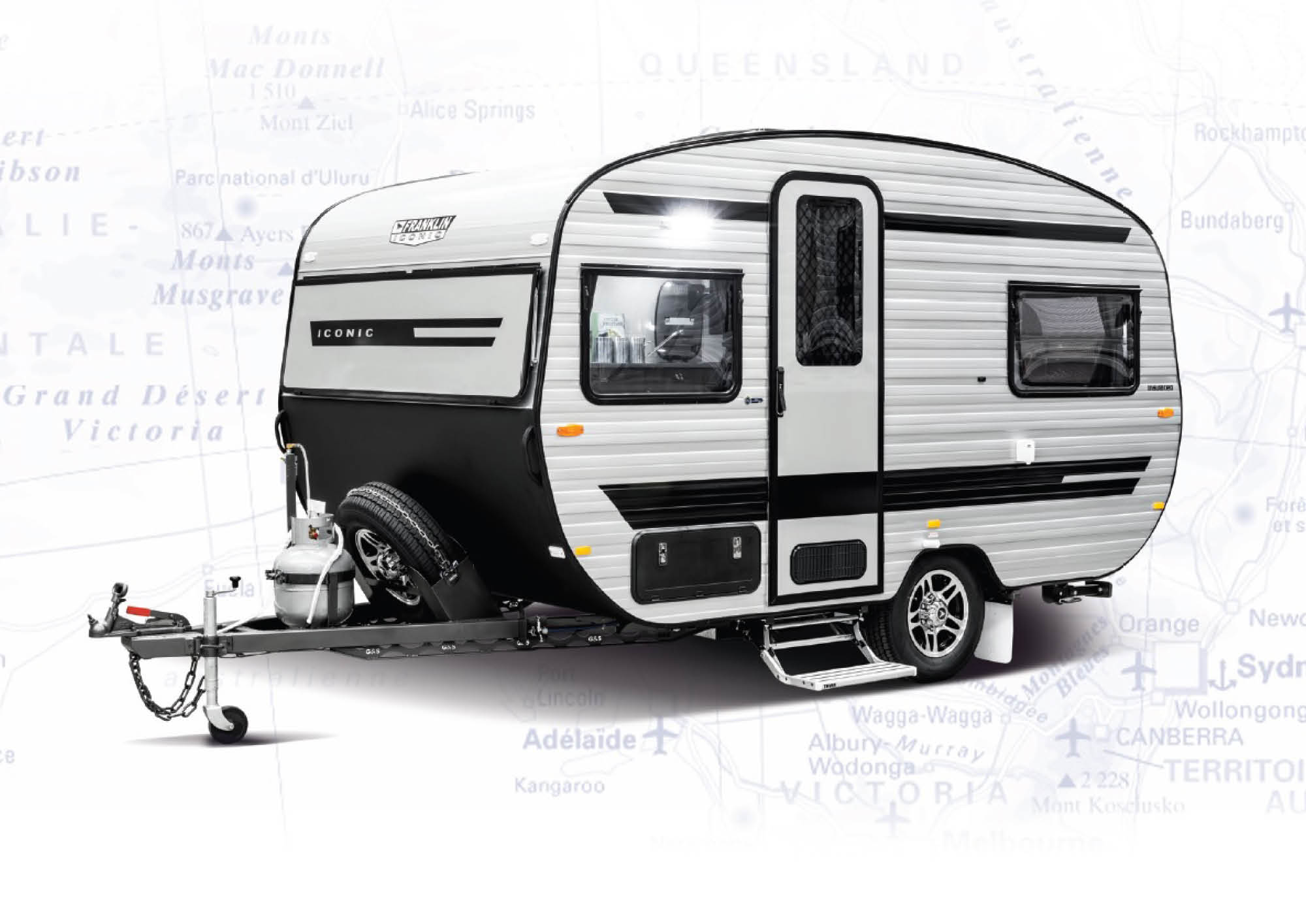 For images and the full RV Daily experience, read this in our online magazine.
In a field of heavy weights, this bantam 12ft Franklin Iconic caravan, with its rounded roof and sides, has brought the 1970s classic style into the 21st century.
Embracing a design based on an original find, this reborn Iconic caravan is a clever clone, albeit with all the mod cons and the latest technology that we've grown accustomed to in our modern lifestyle.
The silver gloss aluminum cladding, tinted wind-out windows, lightweight yet solid panel furniture, insulated roof and walls, plus 14in alloy wheels, roof skylight, battery pack and 15A charger are all part of the package. And features that were unheard of in the '70s… LED lighting and wiring for solar panels!
With three layout options, and a tiny footprint, the Franklin design team have managed to squeeze in a compact kitchen, a double bed, some storage space, a cooktop, stove and a microwave!
This petite silver and black caravan has been designed specifically for light towing configurations and is ideally suited to small and medium-sized vehicles, making it suitable for pretty much anyone with a tow hitch to drive off into the sunset.