Fourby Fitouts Y62 Patrol Touring Unit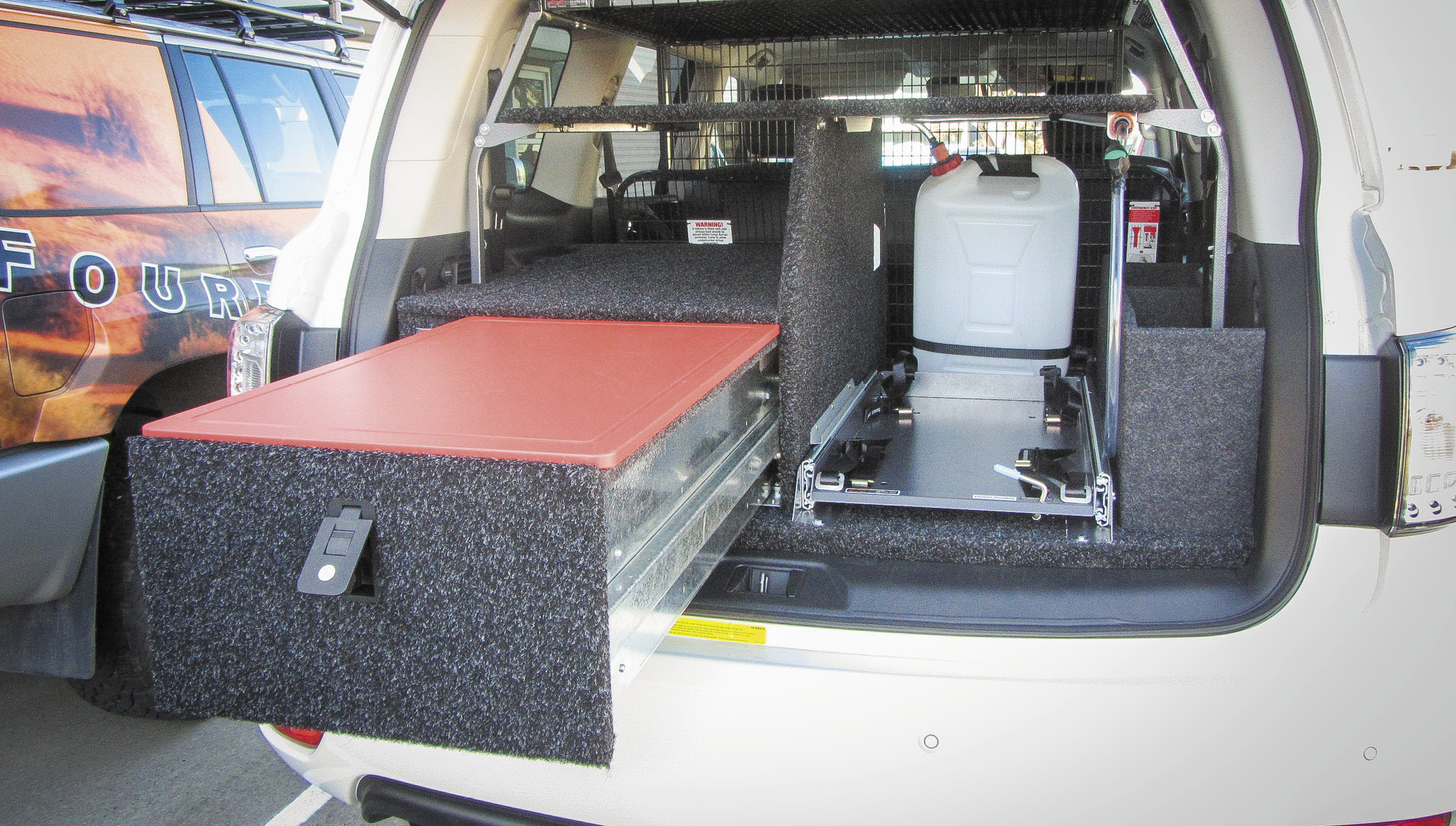 Fourby Fitouts have just launched a Touring Unit for the Y62 Patrol, and if you ask us, it's pretty damn cool. These units will make life on the road easier, providing you with a soft luggage rack, cargo barrier, side bin, roller drawer, frame and false floor (with ample storage underneath for a battery tray plus access to the jack), drawer table, side pocket, water tank kit, shelf, and of course, a heavy-duty fridge slide (available in 40, 50, or 60-litres). To fit it, you won't even need to drill into your vehicle, as the unit uses pre-existing vehicle bolt holes; this means you can easily remove and re-install the unit at any stage.
Want to see how it works? Click to link below to watch a demo video.
$POA
For more info: Fourby Fitouts