Frustrated by the water tap on your drawbar?  It's easy to change it to a more practical alternative
I don't know about you, but I have always found the tap on our drawbar to be a constant source of frustration.  Our drawbar is a busy space with a large toolbox and a stone deflector positioned on it.  There's also a small stone deflector to protect the tap itself from stones flicked up by our tow vehicle.  It means the tap is in a rather awkward spot in among all this clutter.
Living in the caravan full time, we use this tap on an almost daily basis so I had been thinking what I could use as an alternative. Then it hit me.
Replace the standard tap with a Kinetic 20mm Rough Brass 1/4 Turn Hose Cock.  This is a much more practical alternative that is easy to open and close in a confined space.
Installation is simple. Undo the water pipe from the old tap, remove the tap from the drawbar and refit the new tap.  Depending on what type of tap your manufacturer originally fitted, you may need a 90-degree adapter to ensure the new tap is positioned correctly.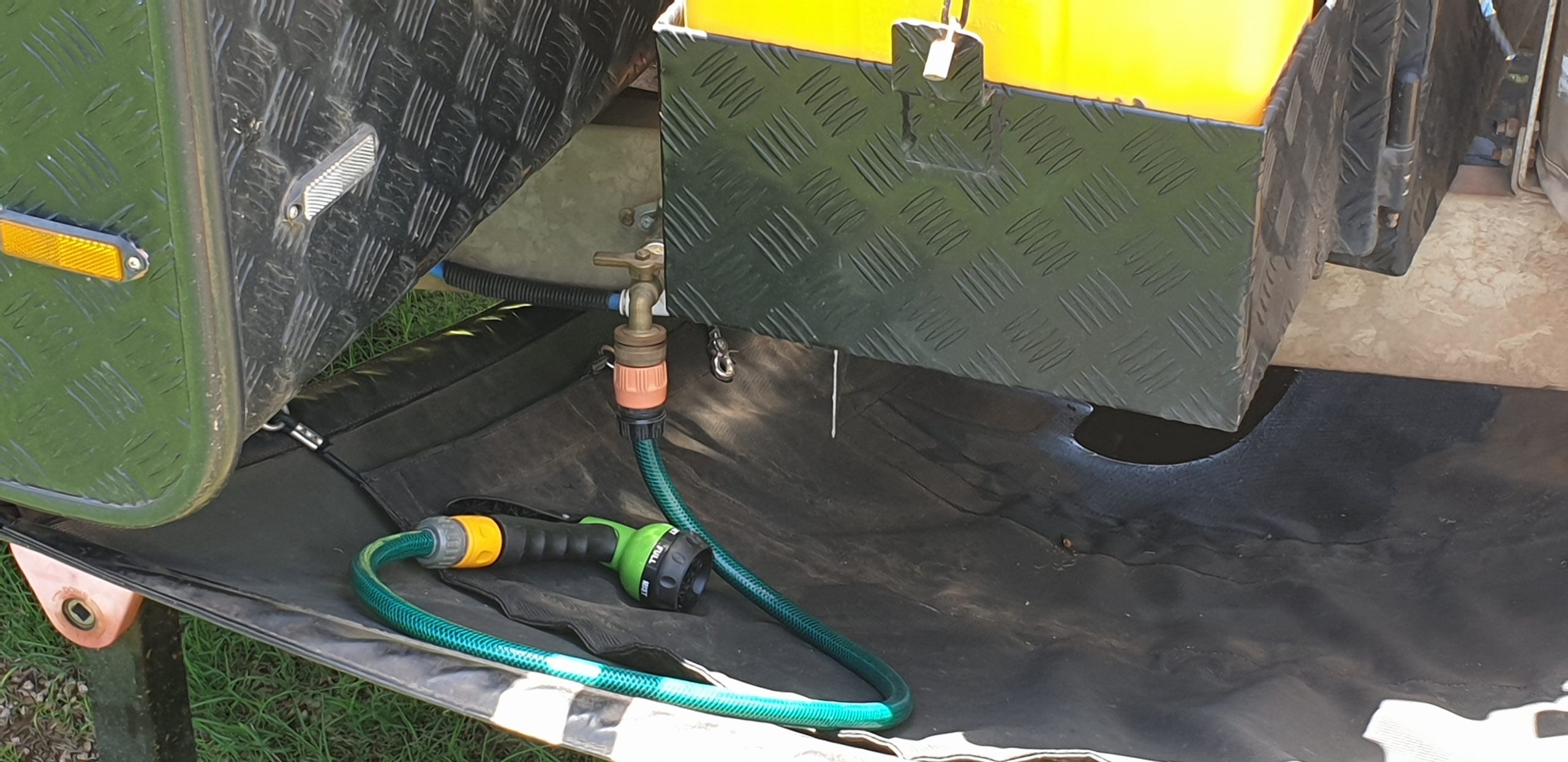 Remember to remove all traces of old nylon plumbers' tape from the fittings and wind on some new tape before connecting the water pipe to the new tap.  Don't be stingy with the nylon tape.  Put at least five layers of tape on each thread.
To make life even easier, I fitted a brass click connector to the end of the tap to allow quick fitting of hoses when required.  The brass connector is less likely to be damaged on the road and can be left in place.
The Kinetic 20mm Rough Brass 1/4 Turn Hose Cock, 90-degree adapter, plumbers' tape and brass click fitting are all available from Bunnings and cost less than $40 all up.
Safe Travels.