There are a lot of different options for carrying bicycles. Roof racks aren't really suitable for eBikes due to the weight. Bicycle carriers that support the wheels of the bike are certainly the best for eBikes as they will distribute the weight onto the wheels. These type of bike carriers will also more easily suit different types of frame designs. ISI and Gripsport make good bicycle carriers that can be mounted to hitch receivers and towbars, and many caravan manufacturers use them. Often bike racks will be supplied as an option with your RV although best check the carrying capacity as often they are designed for standard lightweight road bikes.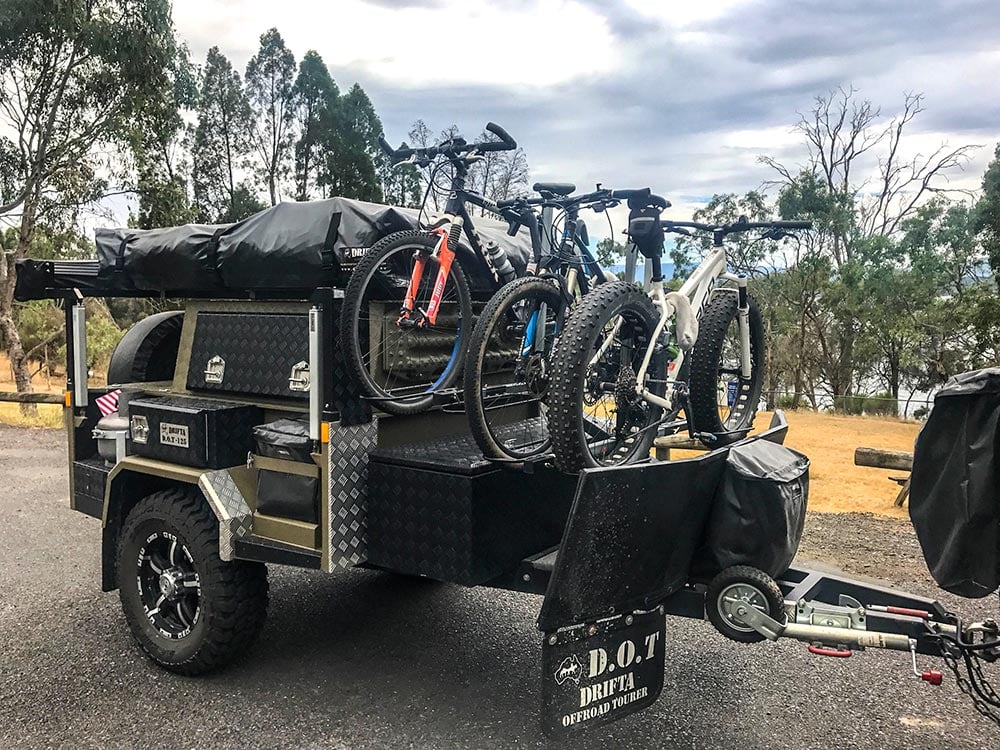 Once you have a bike on board, you'll realise there are loads of places you can ride. If you are staying at any of the caravan parks around Byron Bay, a bike is so much easier and cheaper to get around. This could be said for many of the coastal towns that we all love to hang out in.
Rail trails are popping up all over the place and can be a great way to get a different view of the countryside. The beauty of rail trails is that they have shallow gradients as trains, like most of us, don't like going up steep hills. On a recent trip to country Victoria, we rode the rail trail from Castlemaine to Maldon return. An eBike made light work of the 40km return trip. It might seem like a long way but you'll be surprised how far you can go without too much leg work. This rail trail was mostly on unsealed surface so wider tyres would be best.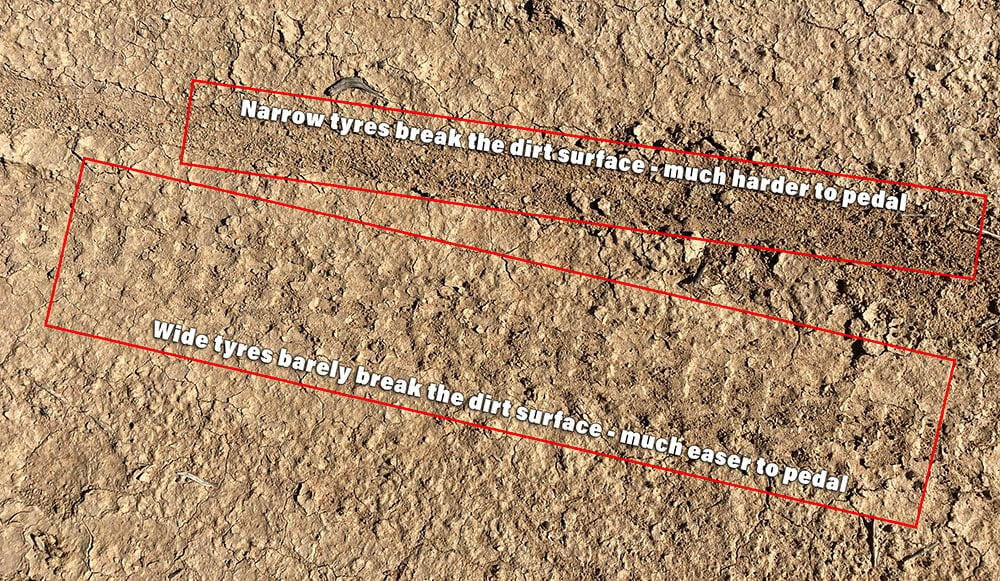 National parks often have places that you can walk or ride. We were at Lake Mungo recently (yes, in the middle of summer) and were able to ride much of the bike trails on and around Lake Mungo. The headwind was no problem. And again, wider tyres were better than thin on the unsealed trails.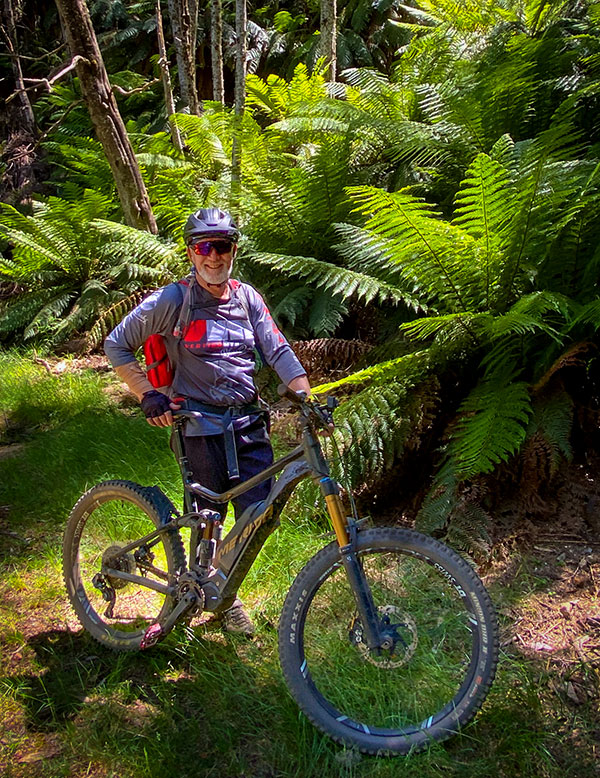 ARE EBIKES FOR YOU?
The continually improving modern eBikes make a lot of sense when you are travelling with an RV. And they are not limited to only when travelling, as they can be used around home area as well. Ride with the grandkids or your crazy fit friends. Bikes are easy to park and don't get caught in traffic jams. Ebikes iron out the hills and make you feel like a kid again … what are you waiting for? And no, you don't have to wear lycra.
Words and images Gary Tischer.