Driven: 2019 RAM 1500 with 298kW V8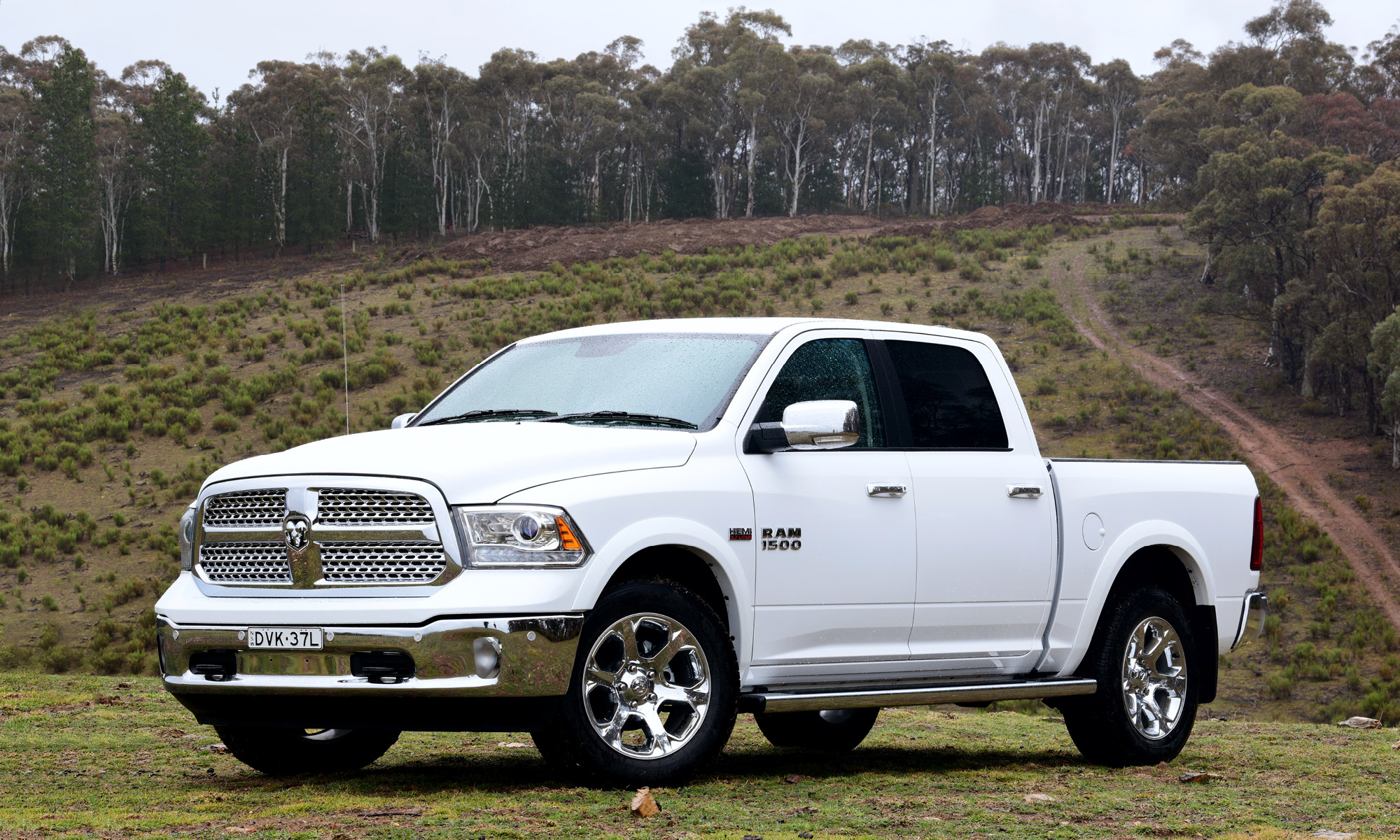 The latest offering from Ram is now here in Australia, and it's packed with potential
Like a cat with hemispherical heads among the DPF-equipped pigeons, the Ram 1500 is looking to shake up the order when it comes to the accepted 4X4 ute hierarchy. Typically, American 4X4 utes were significantly bigger, heavier and more expensive than the usual. Now the Ram 1500 is here, those lines are blurring.
Costing either $80k or $100k, the Ram is another step up from the top-spec'd utes. It's more expensive, but not out of reach for many. While Mercedes X-Class, Ranger Raptor and HSV SportsCat are sniffing at 80 grand, this Ram isn't too far ahead of the peloton. It's now available in Australia, imported and converted to RHD by Ateco Automotive and ASV (American Special Vehicles). Ateco is a full-volume importer, and is the only mob officially endorsed by Ram and FCA to do the
right-hook conversion.
We haven't been able to undertake a proper tow test on the Ram yet, but we can talk to you about how it drives on-road, and how much fuel it uses. Unlike something like a Silverado with leaf springs and torsion bars, the Ram 1500 gets coil springs at all four corners and has pretty comfortable ride on-road. Only on the really rubbishy potholed roads do you start to feel a jiggle come through the rear end.
Inside, the $100,000 Ram Laramie is loaded with technology and niceties. Think along the lines of a high-spec Jeep Grand Cherokee with elephantitis, and you'll get the idea: heated and cooled leather seats, lots of connectivity … basically, you won't be left wanting.
It's a big ute, substantially larger than your 'normal' mainstream utes. It's a bit smaller and significantly lighter than a 'heavy-duty' 2500 or 3500, but it's still undeniably big. What lies under that big bonnet is also of the large variety: 5.7-litre Hemi V8, running through an eight-speed Torqueflite gearbox (and transfer case) to make 291kW @ 5600rpm, and 556Nm @ 3950rpm.
And while 9.9 litres per hundred kilometres is technically achievable according to the official Ram economy figures, we were seeing more like 13-14 after tootling around on country roads of the NSW Central West. We're very keen to see what happens to those figures when you're towing. Most of the fuel saving comes from cylinder deactivation and partial radiator blocking, which won't be used as much when towing a load.
What about towing?
And while we're on the subject of towing, you have a choice of either 3.5 and 4.5 tonnes worth of maximum braked towing. What changes is the axle ratio: 3.92:1 or 3.21:1. The shorter (higher number) ratio gives you better towing capability and faster acceleration, at the expense of fuel economy (12.2L/100km/h).
Although 3.5 tonnes sounds like plenty, it has a much lower GCM that makes it only suitable for towing much smaller things. Towing 3.5 tonnes, the 3.21 Ram will only have 111kg of payload leftover. With the 3.92 Ram, you'll have still over a tonne left to play with. We don't expect it to be an overly efficient tower, but we reckon it will be very proficient.