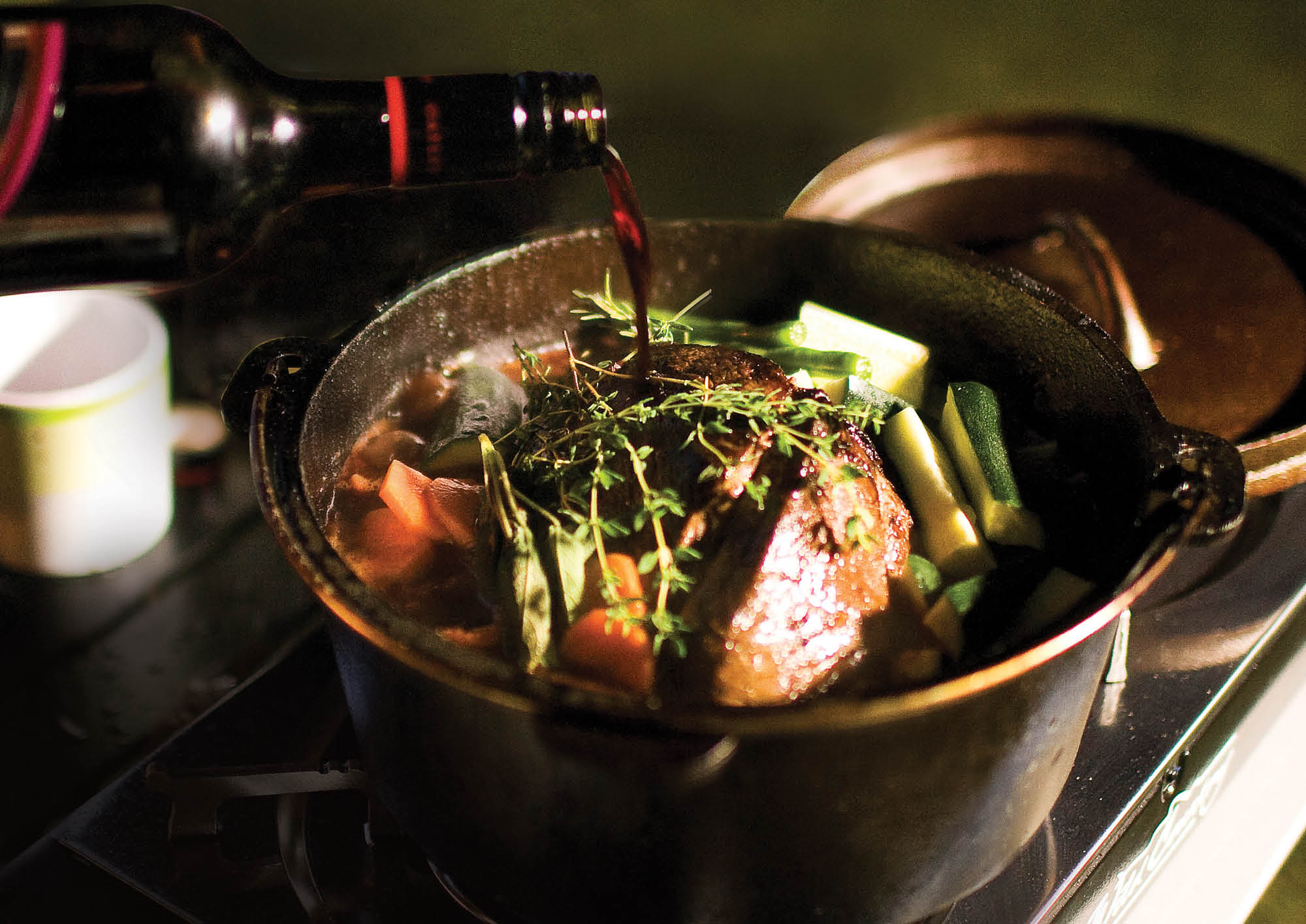 Spring is still a couple of moons away, so to warm those winter nights, try out this recipe for a hearty feed around the campfire. And despite the red wine, this recipe is still kid-friendly (the alcohol cooks off).
For images and to watch the video, read this in our online magazine.
Ingredients:
1kg piece of roasting beef
2 large carrots, thickly sliced
2 onions, cut into wedges
2 stalks celery, sliced
2 cloves garlic, minced
¼ cup flour
2 cups red wine
1 can diced tomatoes, drained
Olive oil
Salt and pepper
Method:
1. Preheat your camp oven to medium over coals or a gas stove.
2. Season the beef on all sides with salt and pepper, splash some oil in the camp oven and brown the beef, turning to seal all sides. Pull out and set aside.
3. Toss the carrots, onion, garlic and celery into the camp oven and cook for two minutes, stirring occasionally.
4. Add the flour and cook, stirring for three minutes.
5. Stir in the wine and tomatoes, then return the beef to the oven. Turn to coat.
6. Put the lid on the camp oven and cook slowly over medium coals (around the edges and on top, not underneath) for around 90 minutes, or until done to your liking.
7. Serve sliced with mashed potatoes and the vegetable gravy spooned over.