Companion Pop Up Dish Rack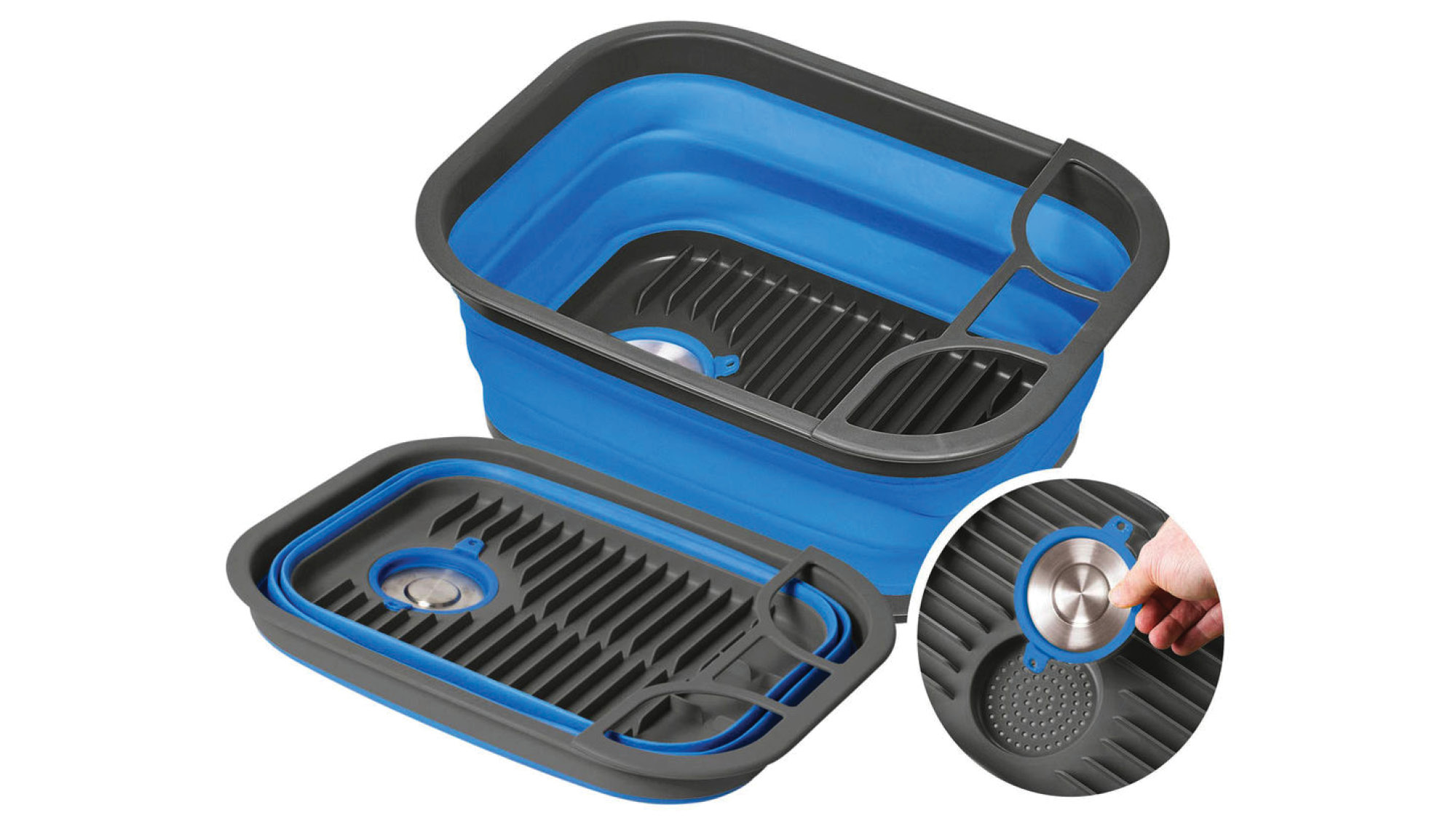 Here's a handy accessory that won't cost you an arm and a leg. Bench space is precious in a caravan, and the Companion Pop Up Dish Rack is a great way to free up this space. It's essentially a collapsible dish tray and tub, perfect for use in your caravan, at your campsite, and even at home. The dish rack can be used to wash or stack dishes for drying. It features a removable utensil compartment and grooved base to secure plates (up to 28cm in diameter), as well as a removable plug for easy drainage. While collapsed, it's only 55mm high, so it won't take up much room.
RRP $54.95
You can purchase this from Aussie Disposals.
For more information: Aussie Disposals