Casey Council charging for storage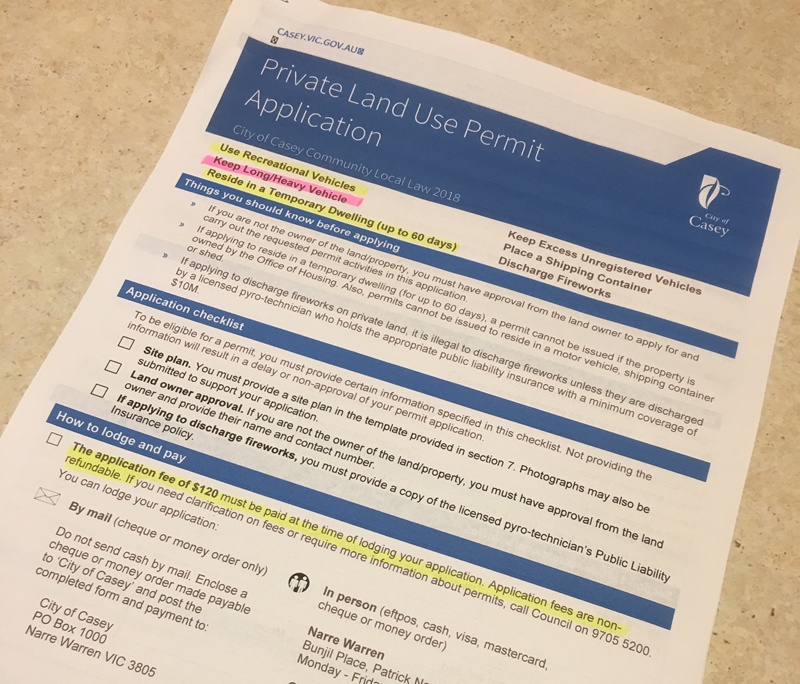 The City of Casey, one of the larger councils in Melbourne's outer east, has been questioned over charging residents for storage caravans, trailers and even boats on their own property.
The fees, according to the forms RV Daily obtained, stated that the application cost, which is not refundable, is $120 while the yearly fee was $420 on the Casey website. Owners would have to supply a site plan of where the units would be stored and neighbours contacted to find out whether this would affect them. A council inspection would also take place.
When RV Daily contacted the City of Casey they were told that there would be clarifications next week and no further comment was available. The outcry on social media has alerted Casey Councillors that this sort of money grab won't be tolerated.
According to Casey rules, anyone living in a caravan for longer than 14 days will also need a permit although you can get a permit to live in a temporary dwelling for 60 days according to the form.
Watch this space as RV Daily follows up with Casey to find out.