Our long-term caravanners take a trial in a motorhome to see if a caravan and motorhome really are that different to tour with.
After more than a decade of travelling and towing a 22ft-caravan all around Australia, we think progressing to a motorhome could potentially be on our radar down the track. Besides wanting to know whether this style of travel would suit us, we also had other questions to resolve. And we thought the best way to help us get us some answers and make decisions was to give it a go. So what better way to try than to hire, and a unit from Let's Go Motorhomes was just the ticket.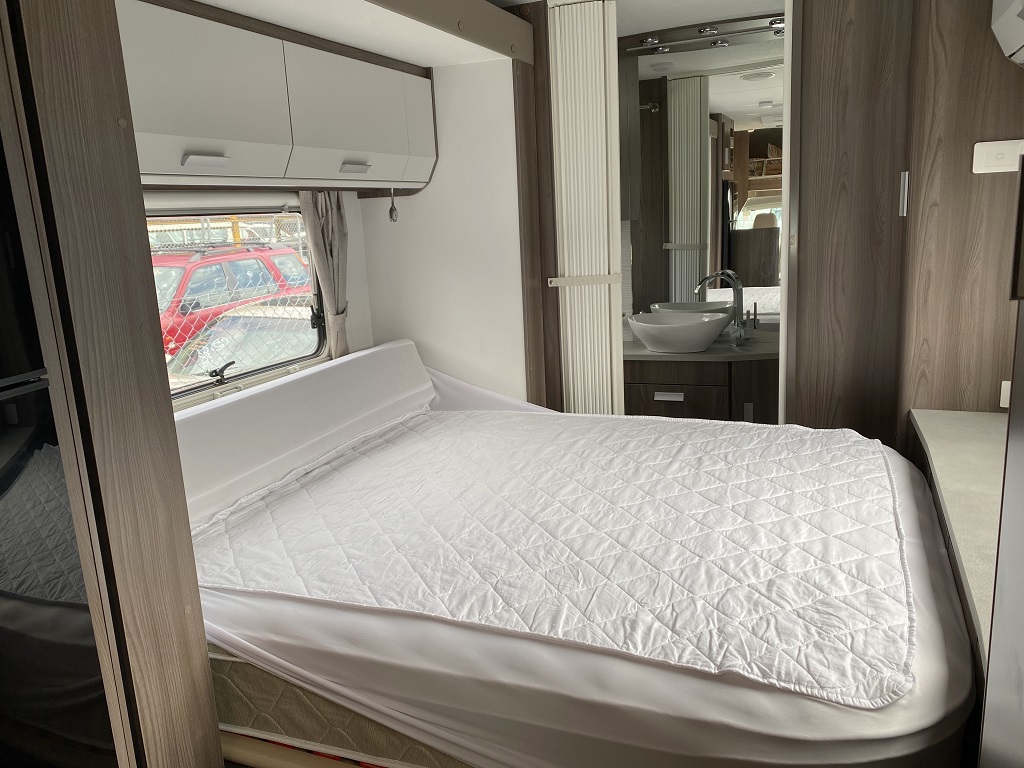 MOTORHOME SPEC
We opted for a unit that resembled our caravan's layout and specifications as much as possible. While everything wasn't identical between the two, our aim was to make a direct comparison as best we could. So the motorhome needed to have a full kitchen with café-style dining, TV and radio, ensuite, awning, double bed, plenty of storage and water tanks, and solar and 12V battery system. Compared to our 22ft caravan, the motorhome measured 26ft, which included the driving cabin.
THE TOURING ROUTE
Our plan had us touring similarly to what we would do in our caravan and tow vehicle for a couple of weeks. Along the way, we'd visit a host of tourist attractions and pull into some shopping centre car parks to see how well we could manoeuvre. Nights would be a combination of caravan parks, campgrounds and national parks, with some overnight free camping thrown into the mix. The key was to be able to get a good appreciation of the differences.
After 14 days touring through Victoria and taking in busy city highway travel plus some rural outback roads, how did it go? Naturally, you'd expect there would be some differences, but we also found many similarities.
SIMILARITIES
For day-to day-living, we found the motorhome very similar to the caravan for making meals, daily hygiene duties and setting up on a site. And you still have the usual hook-ups to do in a caravan park for power, mains water, waste pipe and the occasional dump point visit. There's also the need to turn LPG gas on/off and the routine walkaround before heading off to ensure hatches are closed, and the awning is away.
DIFFERENCES
Having travelled extensively in our caravan for so long, you could say our routine is well and truly entrenched. We used that approach as a benchmark when touring with the motorhome. Yes, there were differences, but we were pleasantly surprised when it came to the day-to-day.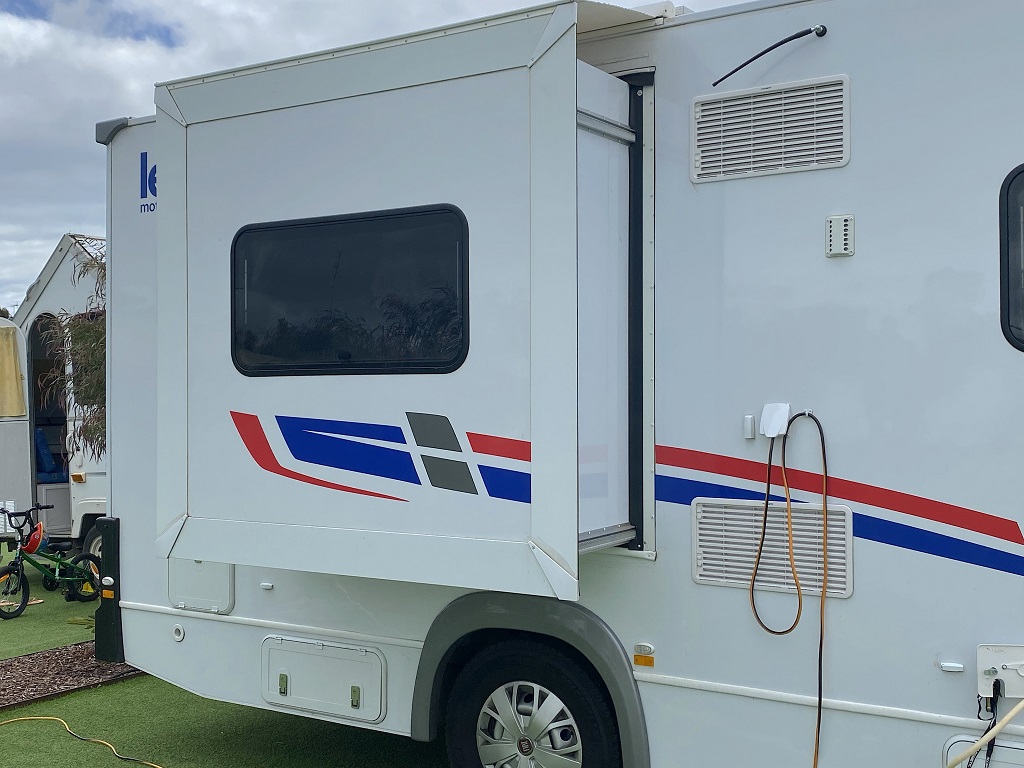 SET-UP
Here is one criterion where the motorhome won out, especially on tight sites. Its 26ft size didn't have a negative effect of its manoeuvrability at all, unlike reversing a caravan. The rest of the process was done in no time after connecting power, water and waste; no hitch or jockey wheel to worry about, plus no stabiliser legs. Pack-up was just as swift.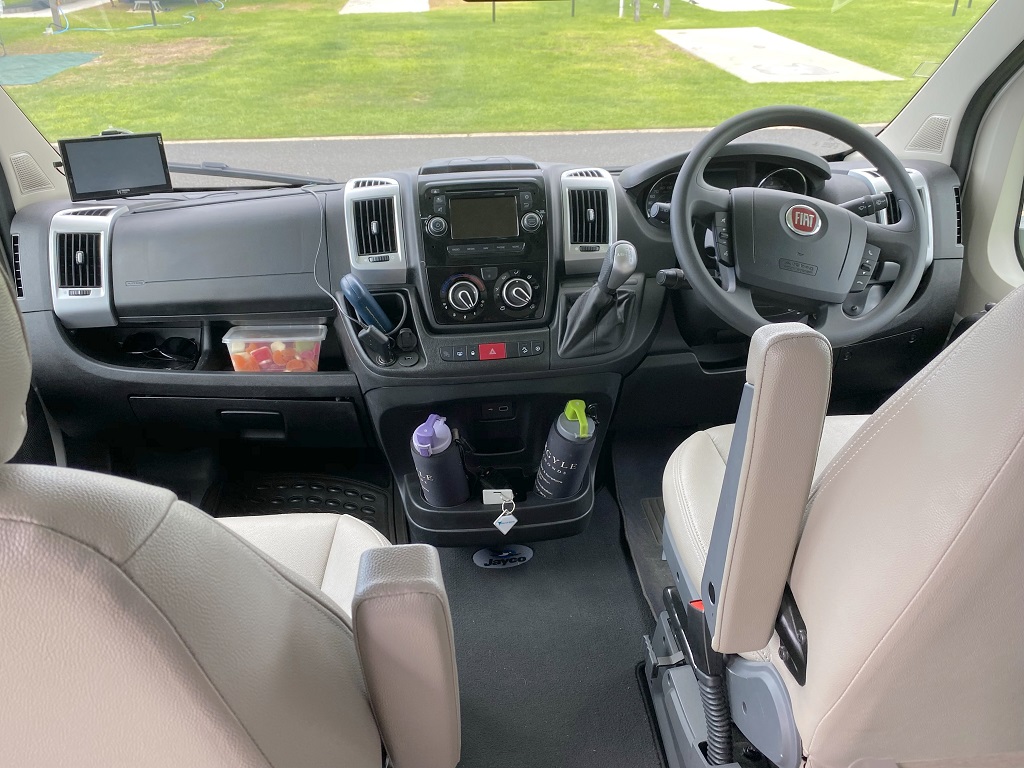 DRIVING CONDITIONS
We'd be lying if we didn't say it was a bit daunting when initially getting behind the wheel of the motorhome due to its size. And we were probably a little over-cautious to start with when changing lanes and in tight turns. But any concerns we had faded with time, and it felt very comfortable to drive in all conditions. Having the aid of a full-time rear-view camera and large multi-angle side mirrors made things much easier to see what was around us and provided a level of comfort. The motorhome's turning circle was clearly going to be better than with our 4X4 and caravan. We loved being able to do u-turns and pull into some tight shopping centre car parks which would simply be out the question if we had our caravan in tow.
THE NEED TO BE ORGANISED
Unlike travelling with a vehicle and caravan where you can unhitch to nip out if needs be, we knew we'd need to be a bit more organised. Packing up in the motorhome is far from difficult, but realistically is something you'd need to do if you're looking to head out to explore. We learnt from the motorhome hire company they can also fit a bicycle rack, which could be another option to prevent having to pack up. Obviously, this is also where full-time owners can carry a scooter or a motorbike.
OTHER DIFFERENCES
As far as security goes for this model, it's a significant benefit being able to move directly from the cabin into the motorhome and back again without having to exit the vehicle. This is an excellent feature for when pulling in at a late-night camp spot or when the weather's rubbish.
Another notable difference between this motorhome and our caravan is its ability to sleep four. A slide-out double bed was located to the motorhome's rear and there's another above the cabin. Passengers sit in the seatbelted forward-facing café-style dinette chairs during transit which we tested and found to be very comfortable.
ADDITIONAL BENEFITS
Motorhomes make a lot of sense! The majority are designed to be driven on roads and tracks that are maintained and in reasonable condition. This makes them ideal for touring, particularly if you're the type to move to a different destination on a daily basis. We found they provided all the creature comforts of our caravan without the need to be towing and the extra work that brings. Being a single vehicle, you're also not doubling-up on registration, insurance and maintenance items such as services parts, tyres and suspensions. So there are cost savings to be made there.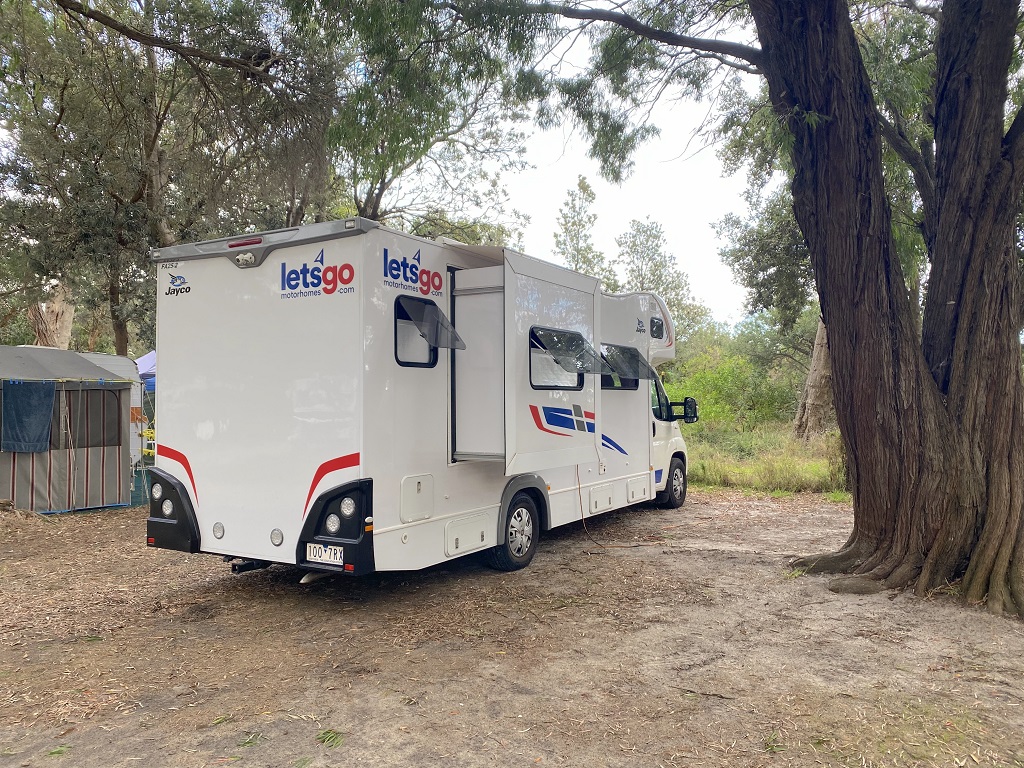 WHAT'S OUR VERDICT?
From our firsthand motorhome experience, we now understand why there seems to be this natural progression of moving to a motorhome after towing a caravan. We learnt a lot from our hired motorhome and its many benefits for touring this way. When there's so many types, models, styles and layouts available, it will really come down to our preferences and what will work best for us. While in the past we've always considered ourselves advocates of the caravanning lifestyle, we could easily see ourselves making the jump into a motorhome.
For more information about Let's Go Motorhomes click here 
Words and images Grant Hanan and Linda Bloffwitch.