Caravan Parks: Three We Love, Three We Long For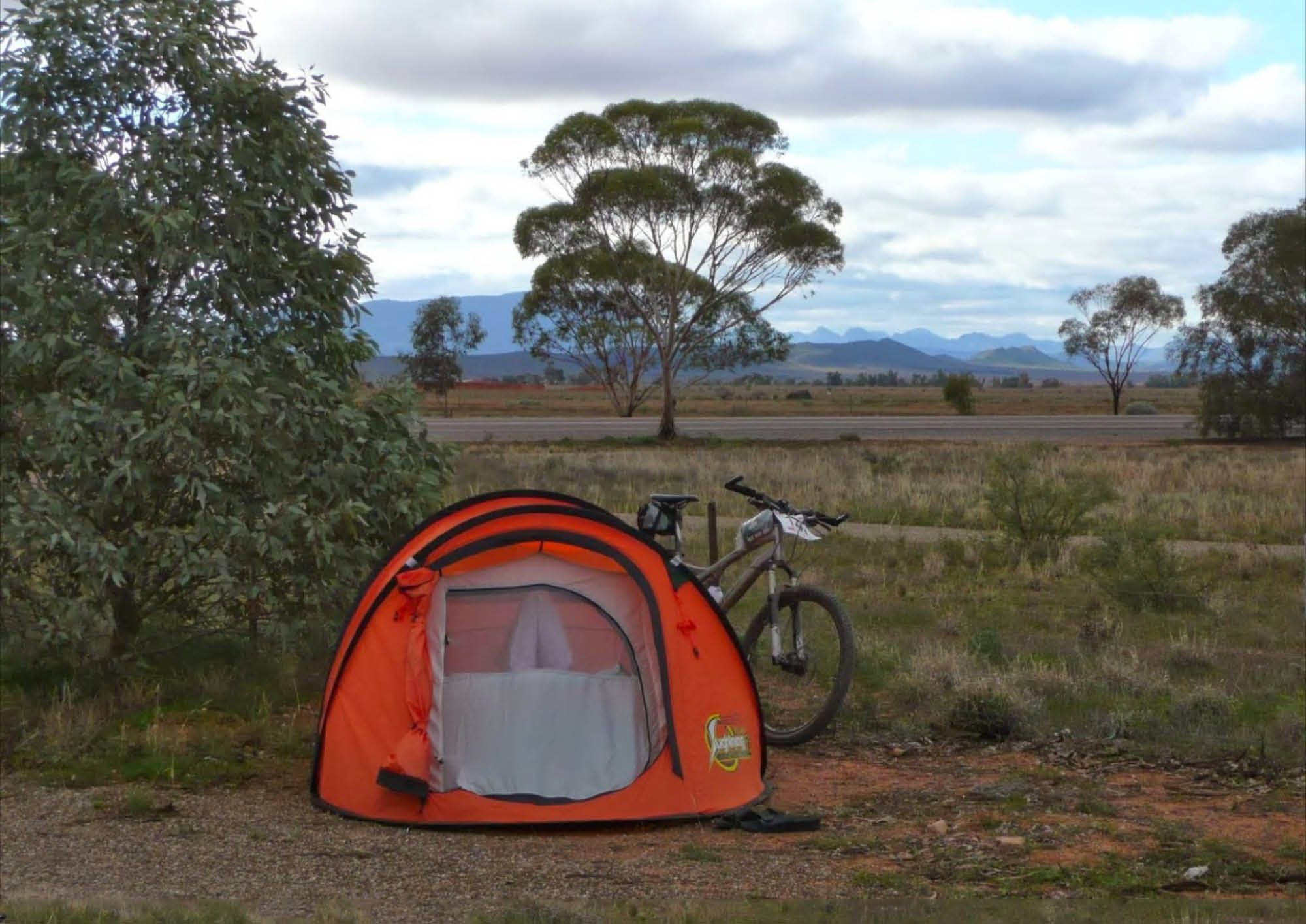 If you are looking for caravan parks that are a little less glamping and a little more bush camping with benefits, do we have something for you!
By Morgan Lane
1 We Love
Woolgoolga Lakeside, NSW
You wouldn't be blamed for getting a little tongue-tied upon your first visit to Woolgoolga; the locals got it right though, and just call it 'Whoopi'. I call it the perfect place the escape the rat race. A stone's throw from Coffs Harbour is the seaside town with some of the best views on the NSW coast.
For images, videos and the full RV Daily experience, read this in our online magazine.
Woolgoolga Lakeside is conveniently located between the beach and lake, providing easy access and views of the two attractions. Packed with modern amenities, a playground for the kids, barbecue shelters and even a laundry, it is the kind of location you look forward to setting up at for a few days.
2 We Love
Hawker Caravan Park, SA
It is far from what you would call glamping, but Hawker Caravan Park is exactly the right kind of place for those looking to get the best features of bush camping with just a few creature comforts. Secluded camping a stone's throw from the Flinders Ranges makes Hawker the perfect location to use as a base for your South Australian exploration.
Providing powered, unpowered, or ensuite sites (with your own private facilities block), Hawker has everything you need. There is a playground for the kids, pool, camp kitchen and barbecue facilities; as well as outdoor draughts and even a place to hit a golf ball.
Explore the plethora of 4WD tracks or the relics of early settlers and be sure to take a trip to the old Ghan Rail Trail. For the more adventurous, a helicopter flight over the area is superb.
3 We Love
Bays Holiday Park, NSW
Port Stephens is almost bursting at the seams when it comes to beachside holiday parks; however, one well worth visiting is Bays Holiday Park. Backing right onto the bushland, walking trails brimming with koalas are right at your back door. The resort-style pool and heated spa offer that extra level of luxury for everyone. Bays has a fully kitted-out recreation room as well as two playgrounds for the kids, a jumping castle, bowling and a life-size chess board.
Camp kitchen, amenities block, barbecues and even a volleyball court are provided. Venturing outside the park you have access to the amazing beach surrounds, lighthouse walks, the water, and sand dune adventures.
1 We Long For
Denmark Ocean Beach Holiday Park, WA
Western Australia is well known for its picturesque coastline and Denmark is no exception. Located 400km south of Perth, Denmark Ocean Beach Holiday Park is nestled among native bushland, and a short walk from Wilson Inlet and Ocean Beach. Powered sites provide power and water for all size RVs, or unpowered sites are located in the middle of the park under the shade of peppermint trees. Reception comes stocked with basic supplies and Wi-Fi, and the fully-enclosed camp kitchen has appliances available for use if you are looking to cook outside of your portable home.
A barbecue area, modern amenities and laundry are also available. Kids will love the jumping pillow, playground, mini golf and tennis courts. Venturing out of the park, be sure to visit the rock formations scattered up the coastline and the Valley of the Giants Tree Top Walk.
2 We Long For
Morgan Riverside Caravan Park, SA
The phrase gateway to the Flinders Ranges gets thrown around quite often when it comes to talking about Outback South Australia… and the town of Morgan is no different. However, that is not all that Morgan has going for it. Aside from the fabulous choice in name, I am not biased, honest; the town of Morgan is located right on the banks of the Murray River and offers up a wealth of history and attractions to keep anyone busy. The Morgan Living History Museum and the Morgan Railway Museum both encompass the spirit of early life in the town and are well worth a visit. This feel is spread throughout the town with Classic Country Dining and Morgan's Historic Wharf being equally popular attractions.
Morgan Riverside Caravan Park is an animal-friendly haven – packed with camp kitchen, barbecue and laundry facilities as well as a playground, boat ramp and activity hire. Powered and non-powered sites are available.
3 We Long For
Bedrock Village Caravan Park, QLD
A place that will have you saying 'Yabba Dabba Do' is Bedrock Village Caravan Park, in Mount Surprise. As a diehard Flintstones fan, Bedrock was one place that quickly secured its place on the travel bucket list. Subtle tributes to its namesake are present throughout the park; however, the location itself is nothing short of a delight. Pull into your very own little oasis with tree and shrub-lined sites providing just the right amount of privacy for your stay. A camp kitchen, well presented amenities, games room, pool and more are on offer if you are looking to stay close to home. For the more adventurous, the park offers a range of Outback experiences from gorges and cattle stations to the Undara Lava Tubes and everything the Savannah Way has to offer.