Caravan Parks Ain't What They Used To Be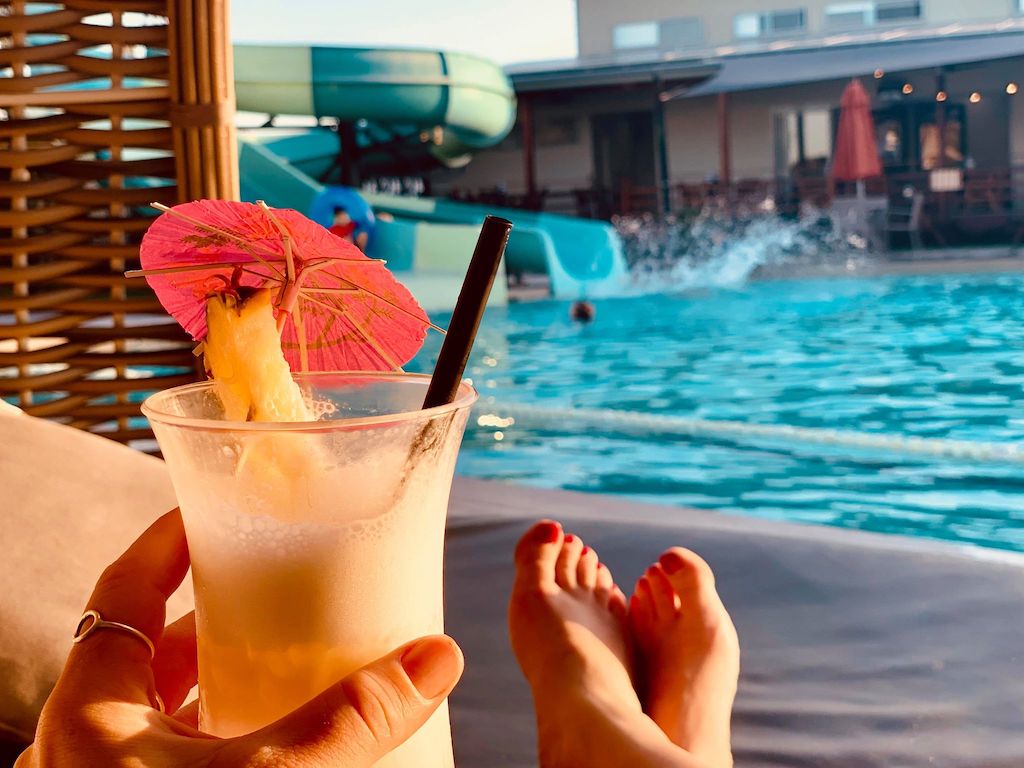 The humble caravan park is etched into the childhood memories of many Australians. Wearing thongs in the shower, fanging around the 'roads' on push bikes, agonising over whether to go with a Bubble-O-Bill or a chocolate Paddle Pop at the kiosk, making best-friends-forever with the kid at the next campsite only to never see them again, feeding rainbow lorikeets at dusk, maybe even your first kiss… The caravan park has long played host to some of our most tender rites of passage, and with the continuing growth of caravanning in Australia, that doesn't look like changing anytime soon.
But if our recent visit to Rivershore Resort on the Sunshine Coast taught us anything, it's that modern caravan parks have seriously upped the ante when it comes to fun, adventure and luxury. Here are six reasons caravan parks ain't what they used to be.
Endless entertainment for kids
Waterslides, giant jumping pillows, mini-golf, resort-style swimming pools, kayaks, sorry, what?! Gone are the days of entertaining yourself by throwing stale Tip Top bread at ibises and rollerblading in circles around the toilet block; these days there is no shortage of activities to keep kids entertained at modern caravan parks.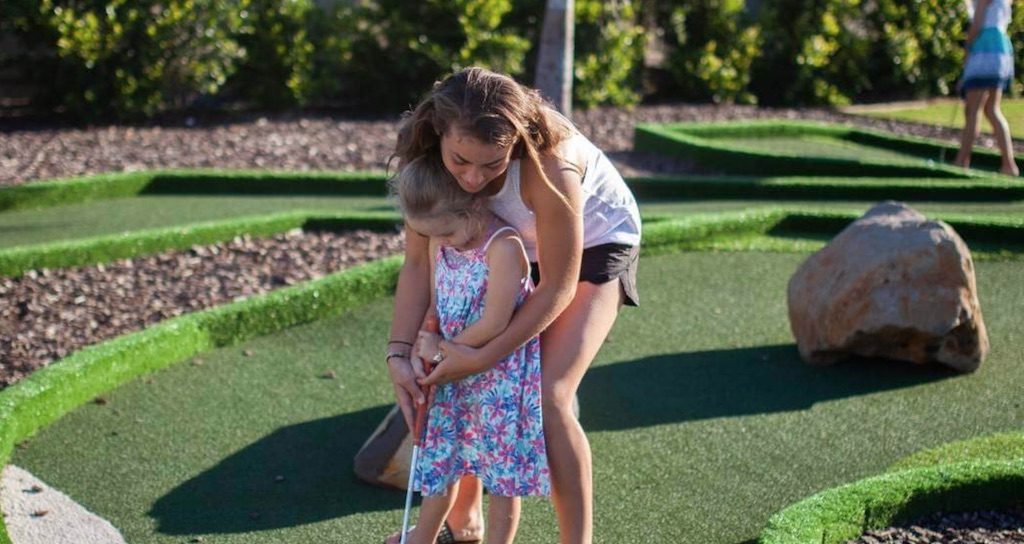 Pizza delivered to your site
Yes, you read that correctly. No, it's not some stuffed crust abomination from a confused Pizza Hut delivery guy. Rivershore Resort has a licensed on-site restaurant that will allow you to order food (by phone, if you're feeling especially lazy) and charge it to your account, then they'll deliver the thing piping hot to your caravan door.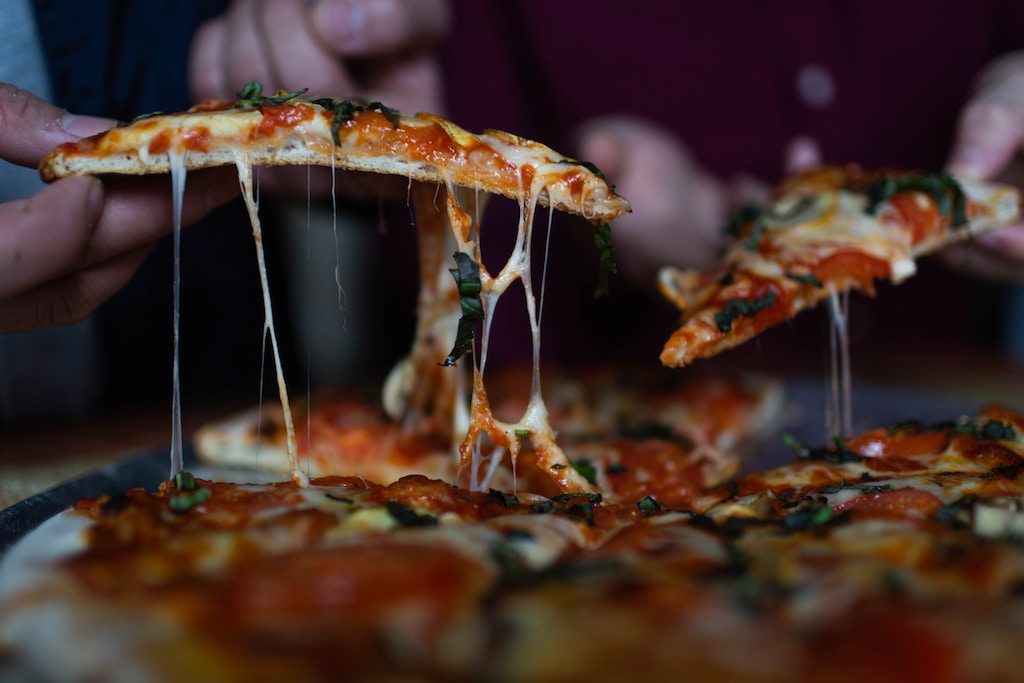 Outdoor cinema screenings
Forget huddling around the idiot box in your caravan to watch Today Tonight, watching a film under the stars is so much cooler. Caravan parks like Rivershore have regular screenings during summer months, playing kid-friendly films on big screens. Bring along your camp chair or rug and a picnic dinner for a cosy outdoor cinema experience.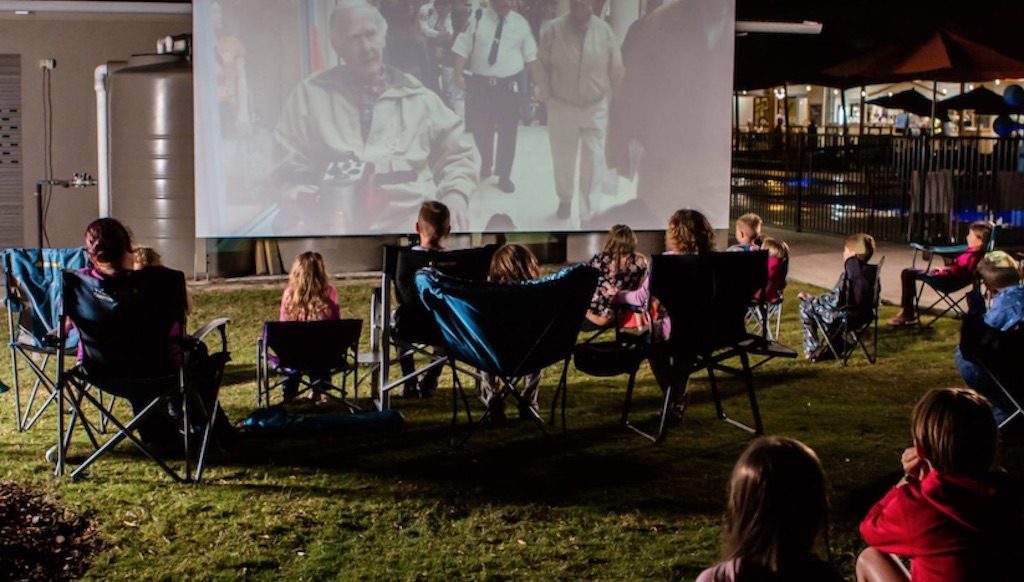 Glamping
While the classic portable cabin with a rock hard double bed and vinyl-clad triple bunks will long hold a nostalgic place in our hearts, we'd opt for the understated luxury of a permanent safari-style glamping tent any day. Those on offer at Rivershore are seriously beautiful: think plush, king-sized four-poster beds, claw foot bathtubs and sprawling decks complete with outdoor lounging furniture and barbeques. How good is camping?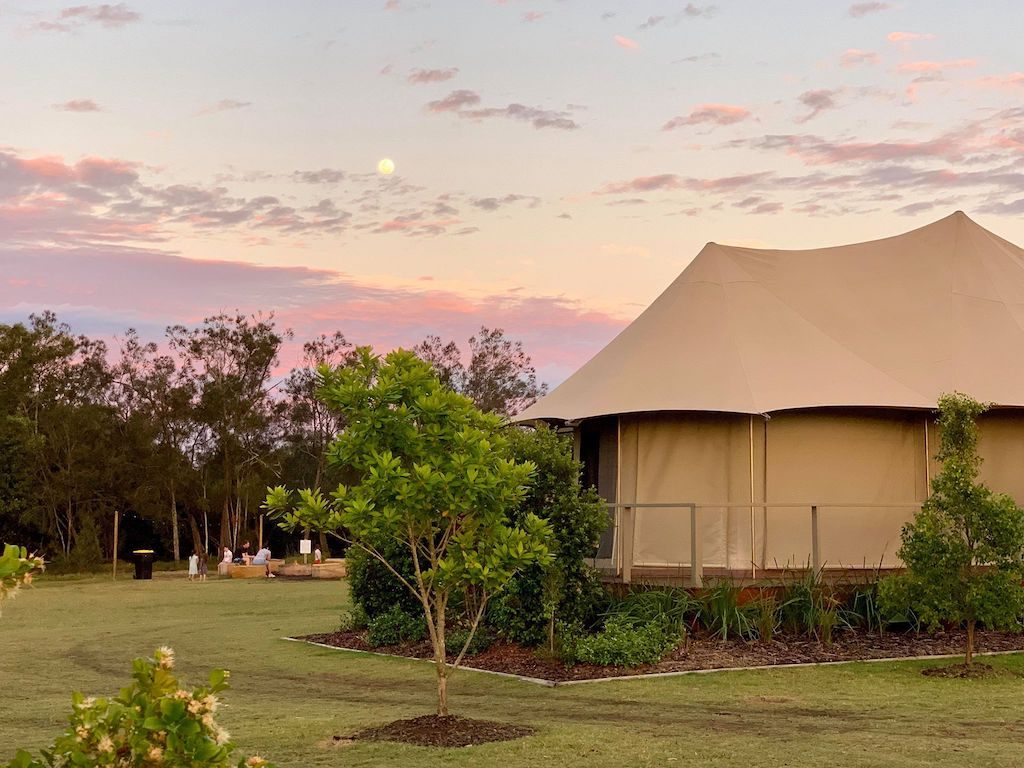 Onsite restaurant and bar
No need to rock off for who has to drive back from the local pub after dinner; Rivershore has a licensed onsite restaurant serving up delicious meals for breakfast, lunch and dinner. From freshly caught seafood to Thai-style curries, there's something to please everyone. Oh, and fancy having a cocktail delivered to your poolside cabana? They'll sort that for you, too.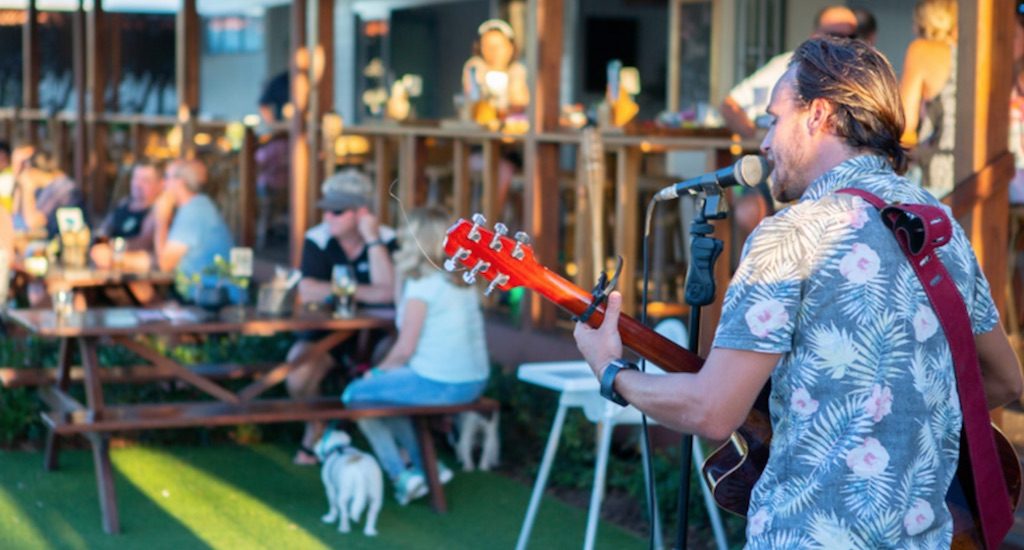 Wet and wild
Let's face it, there's nothing kids like more than to pass long summer days splashing around in any available body of water. Modern caravan parks have cottoned onto this, offering waterparks and pools to rival that of the local leisure centre. Rivershore Resort has an enormous heated resort-style pool complete with waterslides, plus a shallow kids' pool with play fountains. Parents can watch over their offspring from the shade of a poolside cabana or banana lounge, cocktail or icy cold beer in hand.