Campfire Conversations: Willitorwontitsink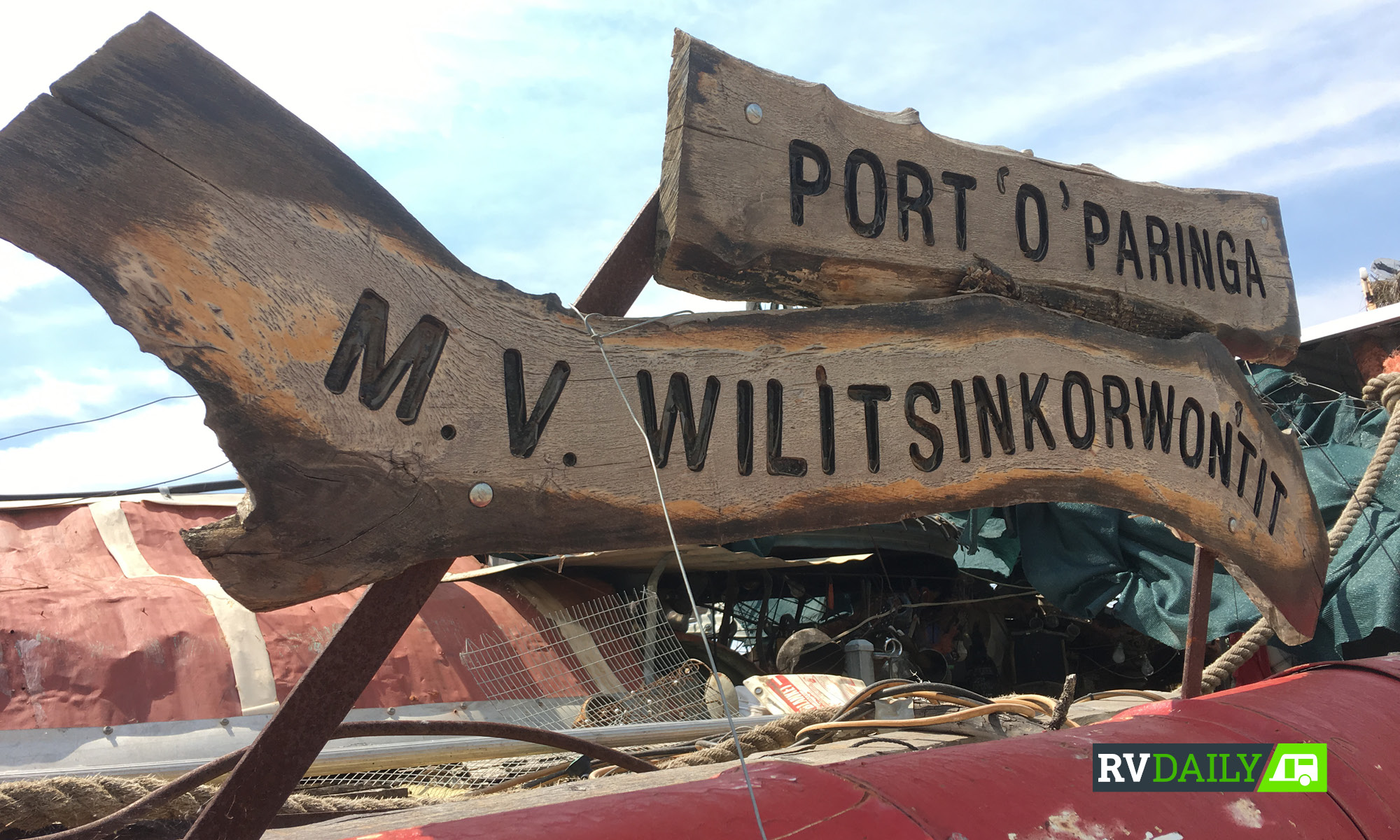 And now for something completely different…
I know this is technically not about an RV, but we just couldn't pass this by, both the set-up, and the character that own it, are – to say the least –  very different.
We've gone off-road and onto water for this conversation … and what a conversation it is.
Ladies and gentlemen (are we still allowed to say that?), I'd like to introduce you to Frank Turton, aka The Chookman. Frank is far from mad (the first question I ask him); he's an entertainer, he's good at spinning a yarn, he's a good bloke, he's been on the council in Renmark, South Australia, and he calls a geranium a rose (but you'll have to listen to hear the story behind that).
Some could say he's madder than a cut snake, so we had to find out.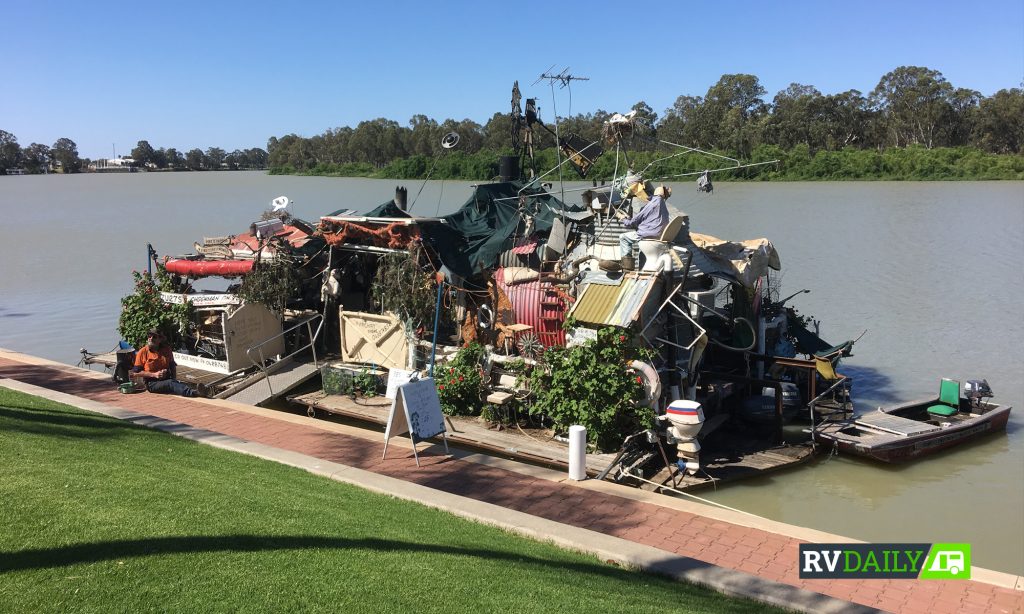 We found Frank and his house boat moored at Renmark, where he believes that you need to start with a good foundation, then you can put any sh!t on top.
He shares the M.V. Wilitsinkorwontit with some chickens, a collection of bras (yep, another story you need to hear), pots and pans of all shapes and sizes, a variety of fancy pendant lights, his veggie patch and, of course, his prized geraniums (ummmm, roses).
Frank also feels the need to express himself through music, so he has a couple of CDs for sale. There's some covers of his favourite artists, but his original tracks, like 'To Live Before I Die' and 'If I Had Wings', reflect Frank's attitude to life and perhaps a few hardships that he has faced.
I really enjoyed my time with The Chookman; I hope you do as well. Happy listening!