CARAVAN PARKS: 3 WE LOVE, 3 WE LONG FOR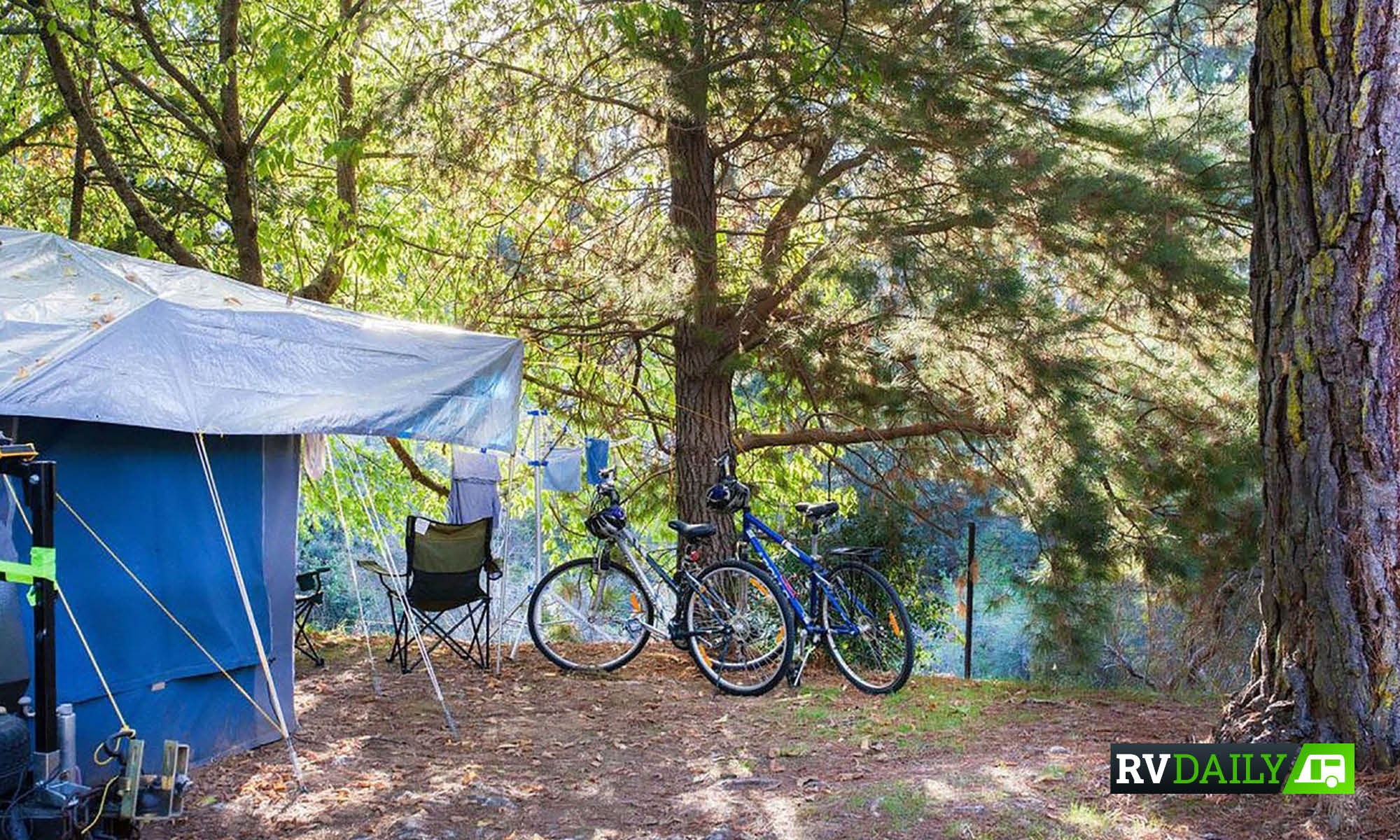 From the top of the Kimberley to the southern tip of Tasmania we have caravan parks to suit everyone this month
We Love Discovery Parks, Port Hedland, WA
You will not be short of things to do in Port Hedland, with nature all around you. Discovery Parks – Port Hedland (formerly Cooke Point Holiday Park) has plenty of things to do onsite as well as nearby. It is sure to provide you and your family with hours (if not days) of fun and entertainment.
The park is literally an oasis within the rugged mining town of Port Hedland, located on a peninsula where the Indian Ocean meets Pretty Pool Inlet.
This makes it a spot for memory-making between the months of April and October. When the full moon rises over the shoreline at low tide you will be treated to a truly magnificent natural wonder. The light hits the pools of water and creates the illusion of a staircase leading up to the moon; it's a magical,
world-famous experience.
If you have a bit of time to spare in Port Hedland you can get involved with one of the many volunteer programs, or even meet the turtles.
The park has everything you need to be connected to the world and comfortable, with hard-pack sites making setting up easier than ever and ready access to power and water.
We Love Newell Beach Caravan Park, Newell Beach, Qld
Newell Beach Caravan Park is located only one hour's drive north of Cairns and 15 minutes from Port Douglas. It sits like a jewel in the heart of Douglas Shire and the Daintree. A quick walk across the road from the caravan park will have you on the beach at Newell.
Newell Beach looks out onto the Coral Sea and on a still evening you can also see Low Isles and its lighthouse which shines like a gem in the sea. Off to the north you can see Snapper Island, a fisherman's playground just off Cape Kimberley and
the mouth of the mighty
Daintree River.
Newell Beach Caravan Park is a very social park. Every day there is happy hour, which is for everyone who wants to attend. Just bring your drinks and a plate and share some stories.
Fishing at Newell Beach is terrific. I think it's time to book a holiday.
We Love BIG4 Bright Holiday Park, Bright, Vic
The BIG4 Bright Holiday Park is an ideal central location to holiday and explore the glorious Alpine region. BIG4s are the perfect parks to stay at with young families. You can head out skiing for the day during winter, or get dumped by the Splash Park bucket on a hot summer's day. The park has modern barbecue and deck facilities, camp kitchen, bike wash, laundry facilities, family bathrooms, and a sporting and games library to keep everyone entertained. The beautiful gardens on the Ovens River are bursting with life in spring. Food and wine festivals, events, and the Alpine National Park make Bright an all-year-round destination.
During the school holiday periods and long weekends the park has a great range of in-park activities on offer for you to enjoy.  
Situated alongside the Ovens River in a tranquil garden setting, it is a very short stroll from Bright's town centre, restaurants, cafes, microbrewery, playgrounds and river beaches.  
The caravan sites and powered camping sites are located throughout the gardens.
We Long For Captain Cook Holiday Park, Bruny Island, Tas
Captain Cook Holiday Park is in the heart of Adventure Bay, which is on Southern Bruny Island, making it the perfect location to base yourself while exploring the many attractions Bruny has to offer.
The powered sites are large and grassy and the camping areas offer plenty of room. The big camp kitchen is fully equipped with a wood fire for those colder nights. There is a large playground, kayak and pedal car hire for the kids. Whether your interest is in fishing, bird watching, bushwalking, fine dining, wine tasting or simply enjoying life, Captain Cook Holiday Park will provide the perfect setting.
The park is directly opposite the beach with its white sand and sky-blue sea and it isn't uncommon to see pods of dolphin and migrating whales in the bay. The park itself is home to local wildlife including some resident white wallabies; and the birdlife is abundant. You will meet people from all over the world travelling just to see the birds.
There will not be enough time to stay and explore.
We Long For Douglas Daly Tourist Park, Douglas Daly, NT
The Douglas Daly Tourist Park is situated on the beautiful Douglas River in a relatively untouched part of the Northern Territory. It is midway between Darwin and Katherine, and an easy scenic drive from both destinations. The park is just off the Stuart Highway, 7km past the hot springs turn-off, and it offers a chance to enjoy some peace and quiet.
The region is famous for its fishing, and hot springs, gorges, bushwalking and an abundance of wildlife. The park is alive with bandicoots, wallabies and native quolls and there are more than 100 different varieties of birds. Situated in the park are the Arches Waterhole, twin pools, a thermal pool and a natural spa.
Explore the cool crevices in the rock face of beautiful Butterfly Gorge which provide shelter for thousands of common crow butterflies. The park has hot showers and a barbecue area; and it's pet-friendly. There is so much to do here, you will need to stay a week.
We Long For Marion Bay Caravan Park, Marion Bay, SA
Marion Bay Caravan Park is located only five minutes' drive from one of the most important and spectacular of South Australia's parks – Innes
National Park.
You will never want to leave as you'll feel right at home among the shady native trees with just a short walk to the sheltered beach and Marion Bay jetty. The children will be exhausted from exploring the beaches and playing on the camp playground. The modern camp kitchen in a bush setting provides you with everything you need after a hard day's exploring or fishing in the Innes National Park and surrounding coastline and wonderful beaches.
Dogs are only permitted on powered sites and they must be on a leash at all times. With free Wi-Fi hotspot, dump point, fish-cleaning facilities, camp kitchen, sheltered barbecue and seating area, laundry, clean amenities, disabled facilities, ice and local produce available at the office… what more could you want?