VIDEO: Bruder showcases new EXP 4 at the Victorian Caravan, Camping and Touring Supershow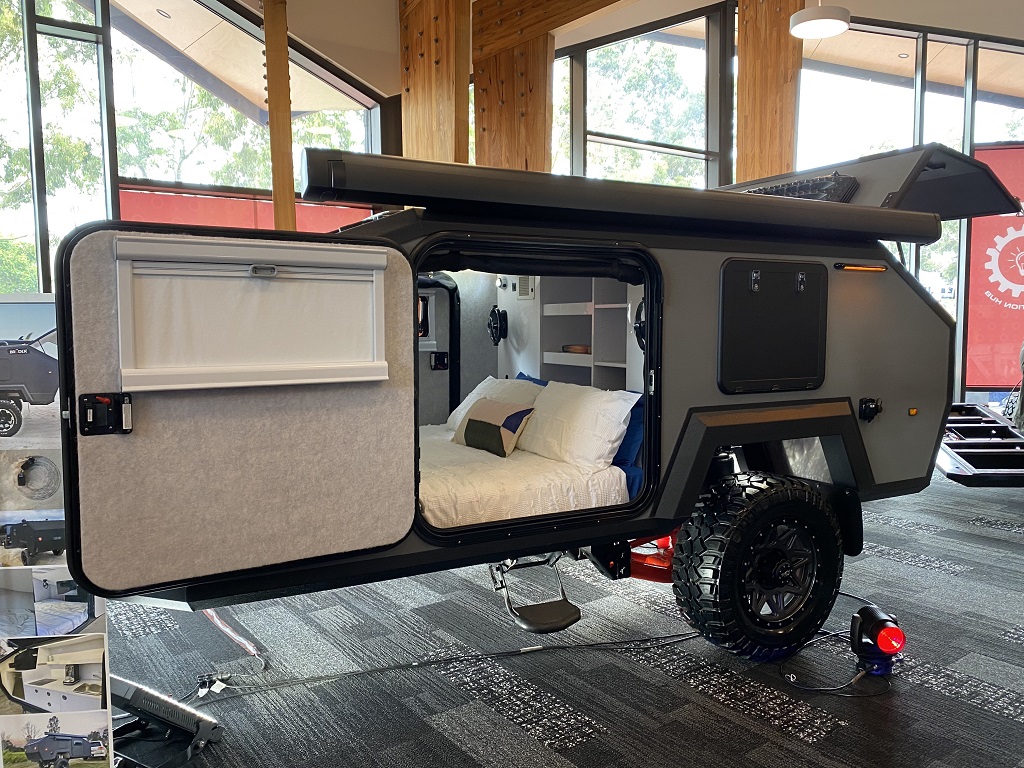 The Bruder EXP 4 takes all the hard work out of setting and packing up. It can be instantly levelled with a flick of a key fob. And that's just the start
Bruder says its EXP 4 soaks up bumps, undulations and corrugations like no other trailer. With a fully-engineered suspension, the chassis and body construction use best practice design and engineering principles. Bruder says correct geometry is achieved by utilising four Bruder-specific, remote cannister monotube shock absorbers.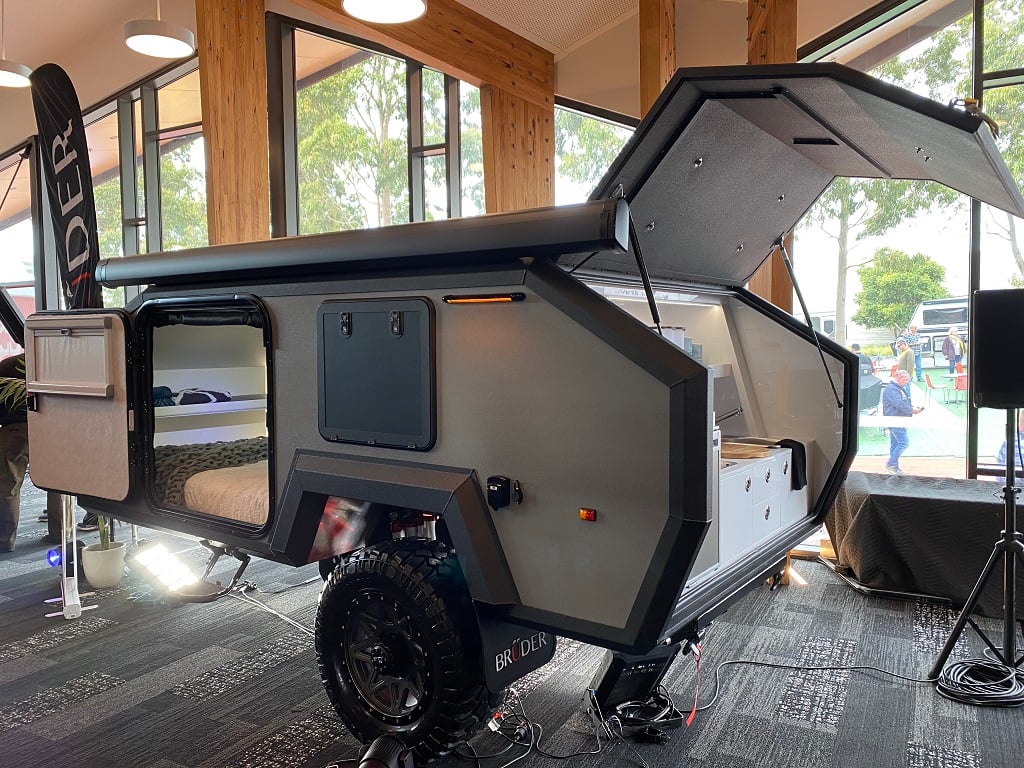 The Bruder Exp 4 weighs 850kg with an ATM of 1600kg. As a lightweight camper, the EXP 4 has 2600kg rated axles, ventilated disc brakes, and can accommodate up to 37in tyres; so plenty of load-carrying capacity. The EXP 4 body cell is made from lightweight composite material and is fully insulated. Recovery points are fitted underneath, and a Warn winch is an option.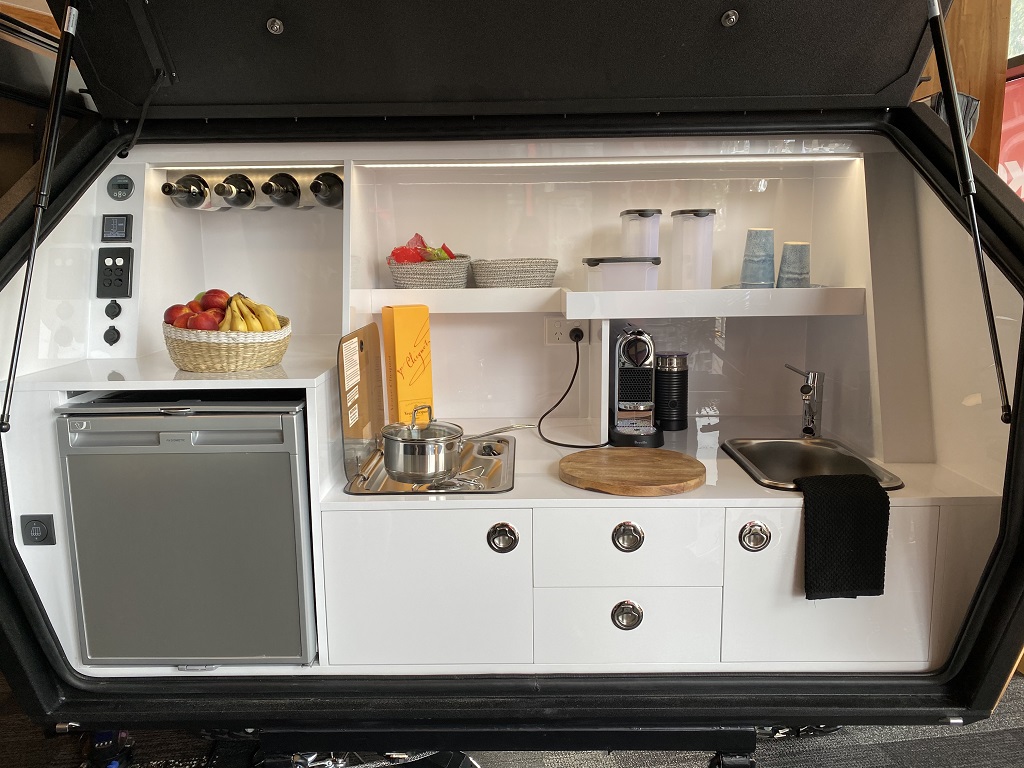 Doors either side of the EXP 4 provides access to the six-feet-wide by seven-foot-long sleeping area with mattress, plenty of shelving by the bed head, and another shelf located at the other end. Outlets for 12v, USB and 240v are located by the bed head as well. The EXP 4 can be optioned up to include heating and cooling as shown in the model displayed.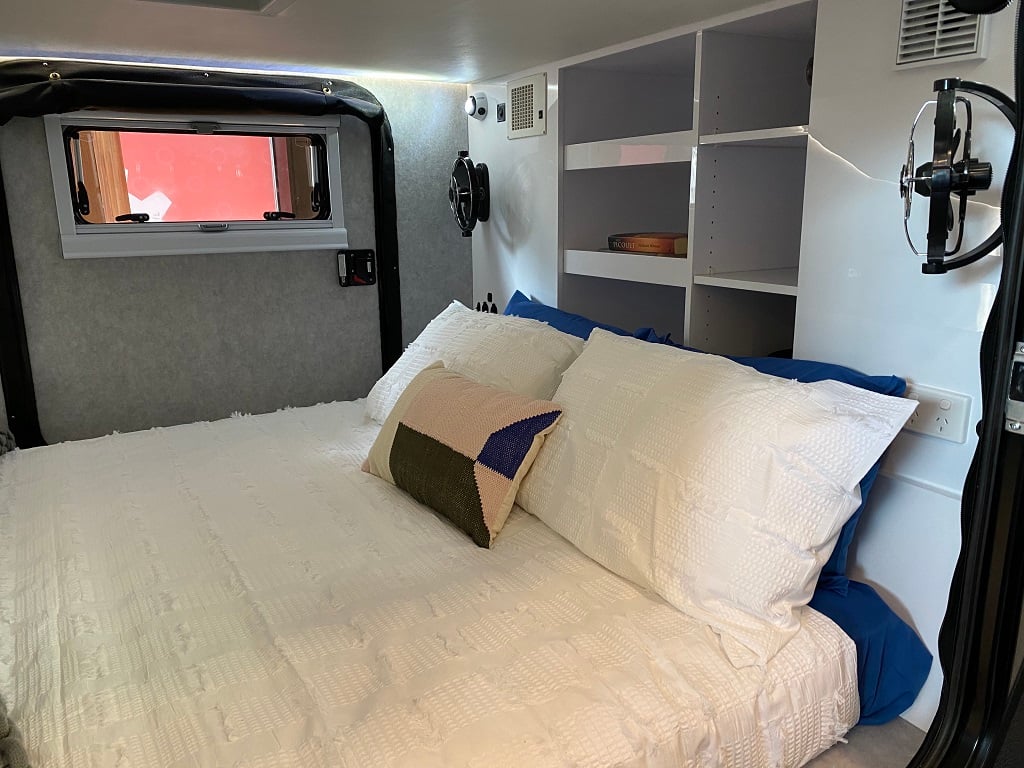 Outside, at the rear, a hatch reveals the kitchen, that includes a 65-litre Dometic fridge, gas stove, sink (plumbed to a 100-litre internal water tank), and has plenty of shelving and soft-closing drawers.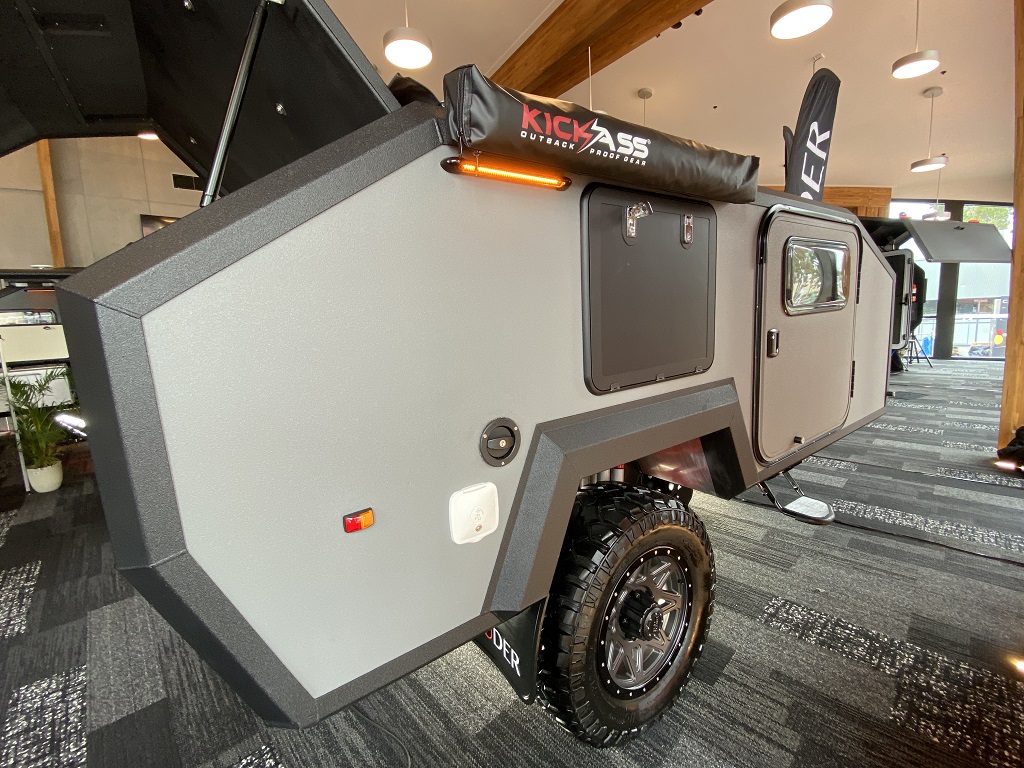 Click here for more information.
Words and images Grant Hanan and Linda Bloffwitch