5 Ripper Bush Camps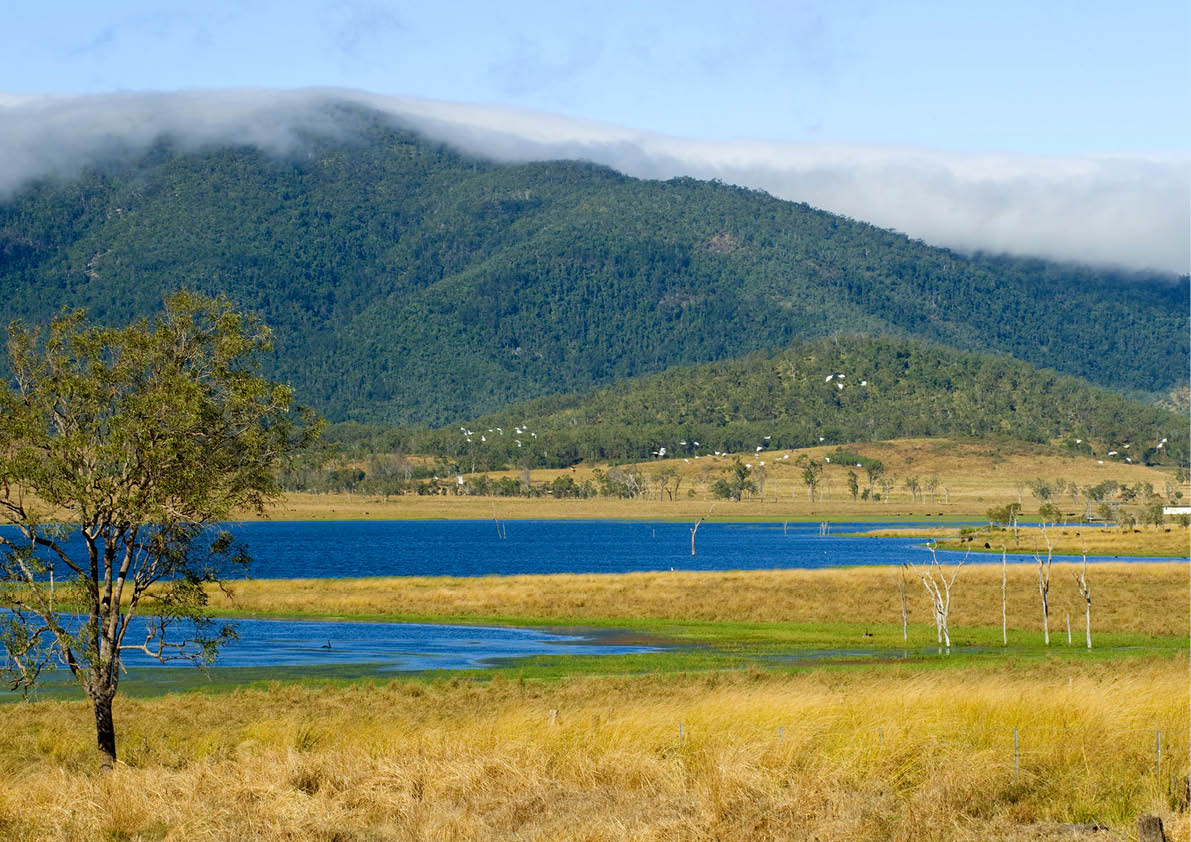 From the beach to the outback, it's surprising where a relatively secluded spot or a swim, a walk or a wildlife watch can be found.
1 Howlong Lions Park, NSW
Howlong Lions Park is located just 1km south of Howlong or 16km north east of Rutherglen on the banks of the Murray River – making it a popular local swimming and fishing site, and a really good spot to drop a line to catch your dinner. Located right on the border, Howlong is often confused as being a Victorian location instead of belonging to New South Wales.
For images, videos and the full RV Daily experience, read this in our online magazine.
No matter which State you access it from, it is one you don't want to pass up. Facilities include barbecues, toilets, gravel car parks and shaded grassy areas. The campsite is walking distance to Howlong shops and hotel… just in case you don't have any luck when casting a line.
The actual park area is off-limits to camping but further down the river there are rubbish bins, fresh water and flushing toilets at the Lions Park end where it is all good to camp. Howlong Lions Park is one of the best campsites in the area – and best of all, it is free. If there has been a bit of rain it can be boggy and slippery; so take care.
Cost: FREE
Address:
Sturt Street, Howlong NSW 2643
GPS: 35°35'30.1"S 146°22'19.6"E
Toilets: Yes (M/F flushing)
Showers: No
Campfires: Yes
Max stay: 48 hours
Road access: Good/Sealed
Water: No
Number
of sites: 20+
Power available: No
Dog friendly: Yes
Suitable for Big Rigs: Yes
2 Lake Elphinstone, QLD
Lake Elphinstone is located 24km south east of Glenden and approximately 92km west of Mackay. The lake is smack-bang in the middle of a coal-mining area so at times you may find the roads can be a bit busy with the large trucks. Due to the nature of the thoroughfare, potholes are pretty common – so be sure to approach with caution for the sake of your van and your vehicle.
The natural lake is a popular destination for fishing, kayaking and water-skiing with free camping and amenities available right beside the lake itself. Red Claw crayfish are a popular catch, so bring a rod or reel. Public facilities include toilets, hot water showers, electric barbecues, a boat ramp and picnic tables.
Campfires are allowed – which is awesome; and once the sun goes down, you don't have to worry about being bitten by midges or mosquitoes. Thankfully there are no crocodiles in the water. Unfortunately, there is no potable water at Lake Elphinstone so you will need to bring your own.
Cost: FREE
Address: Suttor Development Road
GPS: 21°31'47.4"S 148°14'02.5"E
Toilets: Yes
Showers: Yes
Campfires: Yes
Max stay: Unlimited
Road access: Good/Sealed
Water: Yes,
not potable
Number of sites: 40+
Power available: No
Dog friendly: Yes
Suitable for Big Rigs: Yes
3 Kimba Apex Lions Park, SA
Kimba is halfway across Australia, so no matter which direction you come from you know you have travelled a long way and still have a long way to go to get to the other side. Kimba Apex Lions Park free camping area is located right in the centre of Kimba and next-door to the local swimming pool.
The park has a picnic shelter and electric barbecue area along with nice shaded areas. The park also features an Apex playground and toilet facilities. The great scenery around the park makes this an ideal place to stop. The Apex Lions Park is the best one as it's right in town and away from the highway noise, with easy access to the shops.
Cost: FREE
Address: Park Terrace, Kimba SA 5641
GPS: 33°08'30.3"S 136°25'13.3"E
Toilets: Yes
Showers: No
Campfires: BBQs available
Max stay: 24 hours
Road access: Good/Sealed
Water: Yes
Number of sites: 10+
Power available: No
Dog friendly: Yes
Suitable for Big Rigs: Yes
4 Snakes Reserve, VIC
Located right on the banks of the upper Goulburn River is a large and flat grassy camping area, Snakes Reserve. Although it may not have the most comforting name, this is a spacious campground that's spread out on a picturesque riverbank located 28km south of Jamieson or 28km north of Woods Point. The beautiful shady campground has a new toilet block available; however, there are no showers at this location.
Take one of the walks winding through the Upper Goulburn Historic Area, which includes sections of the Australian Alps Walking Track and treks past old mine sites and through former settlements. Sites at are level and grassy, dogs are also permitted.
Cost: FREE
Address: Mansfield-Woods Point Rd, Knockwood VIC
GPS: 37°24'59.8"S 146°14'24.0"E
Toilets: Yes
Showers: No
Campfires: Yes
Max stay: 7 days
Road access: Good/Dirt
Water: River, not potable
Number of sites: 40+
Power available: No
Dog friendly: Yes
Suitable for Big Rigs: Yes
5 West Peawah River, WA
Peawah River is a roadside rest area, situated 25km north east of Whim Creek or 92km south west of Port Hedland on the North West Coastal Highway. While it is an overnight rest area fairly close to the highway, it is on a seasonal pool of the
Peawah River.
The West Peawah River camping area is a convenient overnight campsite when heading north, right on the banks of the Peawah River. Facilities here include toilets, picnic tables, some shady trees, fireplaces, a few rubbish bins and a dump point.
Cost: FREE
Address: Coastal Hwy, Sherlock WA
GPS: 20°50'51.4"S 118°04'05.5"E
Toilets: Yes
Showers: No
Campfires: Yes
Max stay: 24 hours
Road access: Good/Sealed
Water: No (river may be dry)
Number of sites: 30+
Power available: No
Dog friendly: Yes
Suitable for Big Rigs: Yes