Get back to basics and visit one of these rugged, bare-boned bush camps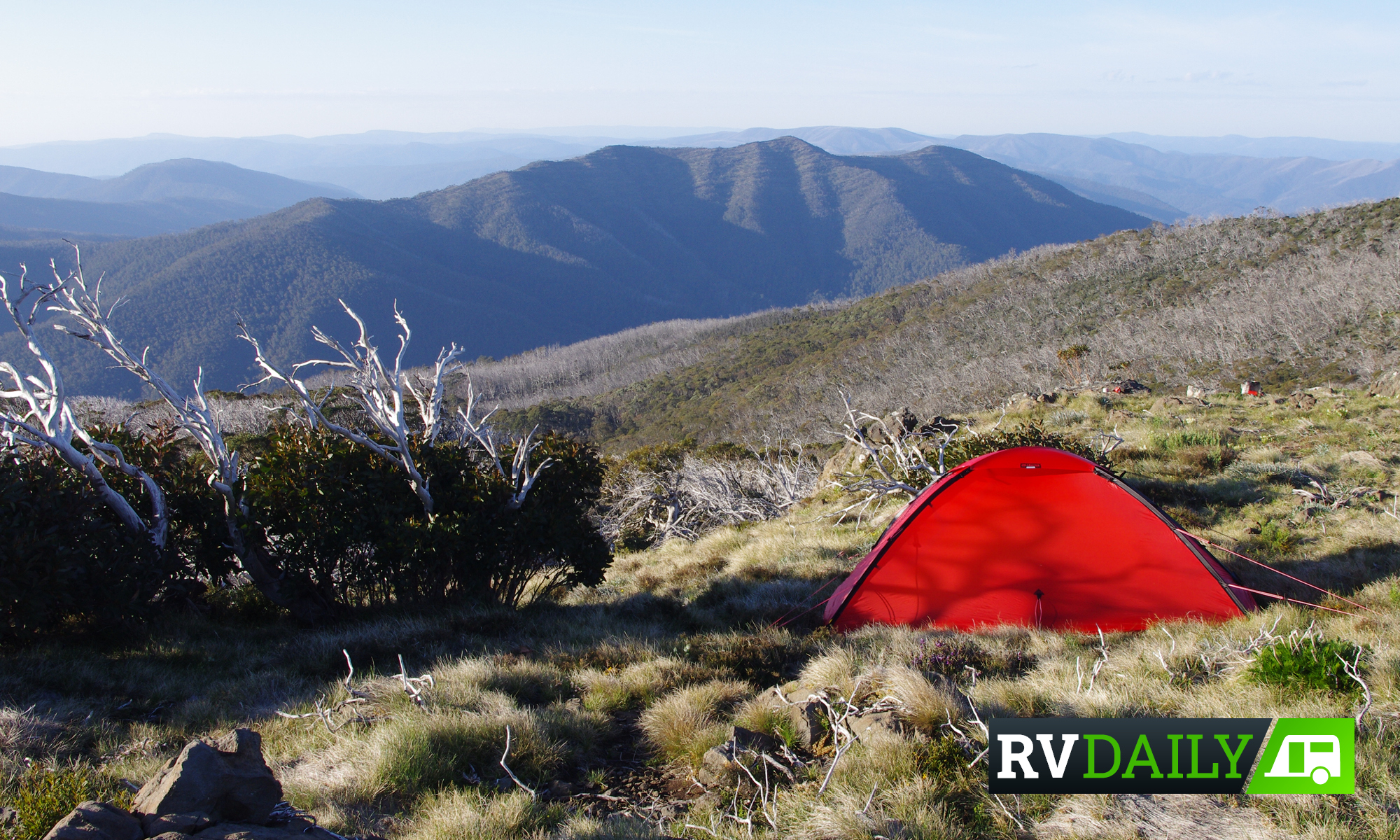 CHECK THESE OUT IN OUR MAGAZINE HERE
1. Wollondilly River Station, NSW
Wollondilly River Station offers a true blue bush camping experience amid the stunning scenery of the Southern Highlands. Only a mere two hours' drive from Sydney, yet city life will feel light years away at this outback riverside campground, which offers no powered sites, no camp kitchen and no laundry, but has flush portaloos, free hot showers (using river water) and firewood, ice and basic food supplies at the onsite office. Top up other supplies, including fresh water, at Mittagong on your way in.
Spend your days exploring the enchanting Wombeyan Caves nearby, or get your heart pumping on a bushwalk as you immerse yourself in the beautiful, rugged terrain. Take a dip in the river afterwards to cool down, and at night, enjoy a campfire under the stars. Sites are limited, but you won't be crowded in even on long weekends or school holidays, as the station always keeps visitor numbers limited – so book early for popular periods. All pets are welcome.
2. Baw Baw Plateau Campground, Vic
Set in the beautiful Alpine Region of Victoria is Baw Baw National Park, 120km east of Melbourne, which encompasses sections of the Thomson and Aberfeldy River valleys, and Baw Baw Plateau – an ideal place to set up camp (tent-based only). It won't cost you anything, but you will need to be self-sufficient as there are no facilities. Bring your own water and a fuel stove, as fires are not allowed. For overnight stays, it's best to visit in early summer, when the weather is pleasant and the grassy open plains are dotted with colourful wildflowers.
To get to the plateau, find the Mount Erica and St Gwinear car parks along signposted roads off the Thomson Valley Road. During your stay, enjoy the stunning mountain views on a bushwalk starting from Mount St Gwinear, Mount Erica or Baw Baw Alpine Village. Take a canoe out onto Thomson River, or join a rafting tour to experience some of the best white water rafting in the state. There are 4WD tracks in the Thomson and Aberfeldy Valleys that present picture-worthy panoramic views.
3. Scrub Road Bush Camp, Qld
D'aguilar National Park is the second largest park in south-east Queensland, located 31km north-west of Brisbane. The park is home to 800 plant species and many types of birds, such as owls, bowerbirds and bell miners, in a setting of eucalypt woodlands, gum forests and subtropical rainforests. Scrub Road Bush Camp is an ideal base from which to explore this park in all its natural glory. Spotted gums, ironbarks and grey gums tower over the campground – a small and peaceful open area with a dirt surface.
Although there is a water tank there, you will need to treat the water before drinking, or bring your own. There is some shelter that you can huddle under if the weather turns nasty. You will want to bring a fuel or gas stove (fires are not permitted), a first-aid kit, rubbish bags and insect repellent, but leave the generator at home. You will reach the site after walking 4km along Scrub Road from Mount Glorious Road. Be sure to stop and enjoy the lovely view at Enoggera Creek on the way.
4. Policemans Point, Tas
You will find this camping spot on the southern side of Ansons Bay, which is apart of the Bay of Fires Conservation Area – a stretch of coast between Binalong Bay in the south to Eddystone Point in north, famed for its white sandy beaches and azure waters. At Policemans Point, you will have your pick of shady campsites among the trees, many with access to the beach. You may even have it all to yourself, so it really makes the perfect escape from the rush of everyday life.
You can find this campsite 35km north of St Helens, along the gravel Ansons Bay Rd, via the Priory (keep an eye out for wildlife). You must bring your own portaloo, water, firewood and rubbish bags. In the unlikely event that you grow weary of frolicking around in the clear waters or reclining by the beach and soaking up the peace and quiet, you can always check out the picturesque Eddystone Lighthouse, 13km north of Ansons Bay.
5. Corny Point, SA
Corny Point is a magnificent, remote stretch of coast at the tip of the Yorke Peninsula, defined by turquoise water, red rocks and low scrub. Pitch your tent on the clifftop just east of the lighthouse, where the sandy beach separates the two headlands. Take a wander down to beautiful Berry Bay, a well-known surfing beach, but beware of rips and large waves. On the north-eastern side, there's a long, shallow beach with clear water and no waves – perfect for swimming.
It can be a tricky spot to camp and you will be fully exposed to the elements, but it's well worth it for the ocean views. It's best to visit in spring and summer, when it's warm and pleasant. In the colder months, you can expect to be blown around by chilly winds.
There are no facilities at the site, so bring everything you need. Supplies can be topped up from the township, just a stone's throw away.