You've heard of the Long Paddock, right? Haven't you?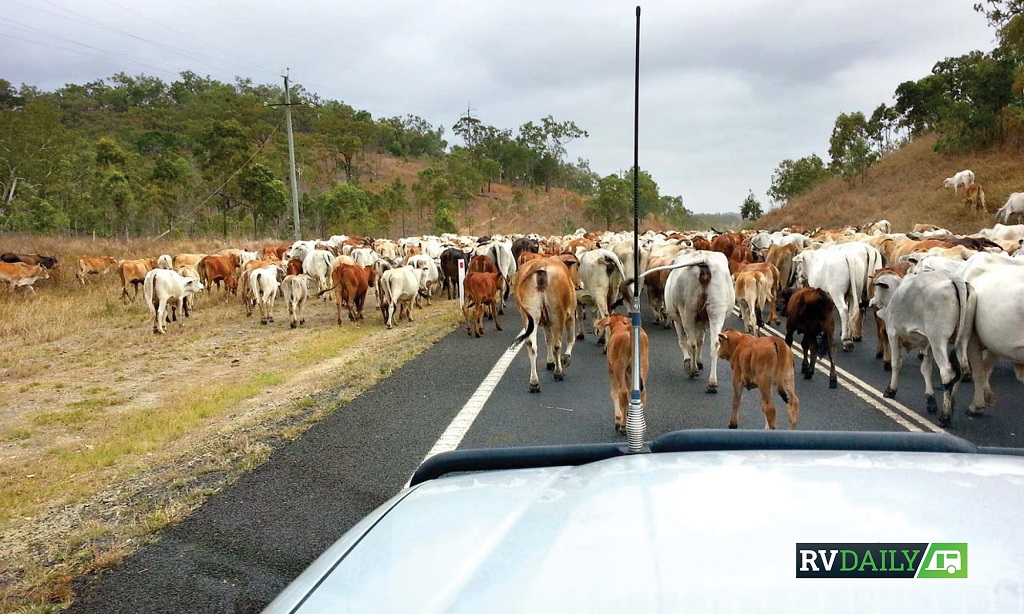 Tales of rustling and pioneering adventure, and e-tags for cows. Did you know the Sydney Harbour Bridge is a stock route?
Australia's Stock Route Network is unique in our world. A diverse and important network which stretches throughout the country, though primarily a colonial conjunct of NSW and Queensland.
As a child, I listened to stories about camping and travelling these stock routes. Tales told around the campfire and barbecue. The most anticipated of tales though, were family stories about what my Grandfather would do if the powers-that-be pissed him off sufficiently.
This forefather was a shadowy figure back in time. It could have been any of my forefathers though, and he would have been uniquely Australian for sure. He was a bushman or farmer visiting town. His identity changed over the years, but in the annals of the family legend, he often threatened to drive a mob of cattle, although any livestock would do, down through Pitt Street in Sydney Central, because he could.
You see, back in colonial times, the deliverance of livestock to slaughter was a simple matter: you drove there, as with a drover and hands. Sydney boasted no less than three abattoirs in the central CBD but as the Federation of Australia was born, and as the city grew and there were a few unique growing pains for a settlement founded barely a 100 years prior.
The threat of driving livestock through the city streets was a long-standing threat over time, one to upset the authorities to the joy of the Pitt Street farmers. In time this became a threat which took in the spectacular Sydney Harbour Bridge which, by the way, was a designated stock route and is so even to this day. As the formerly recognised Bradfield Highway, which is the shortest highway in Australia, all 2.5 kilometres of it, it was designated as a stock route to allow access from the eastern suburbs to the city abattoirs and for similar rural purposes.
As such, my forefathers, having access to livestock and being crazy bushmen at heart, would threaten to 'go-a-droving' without even the need to leave the city. It was a much-relished prospect, even today, as I recount the same tales to the next generation. It always raises some interesting questions around the dinner table or campfire. Questions like just where does one put the e-tag on a cow?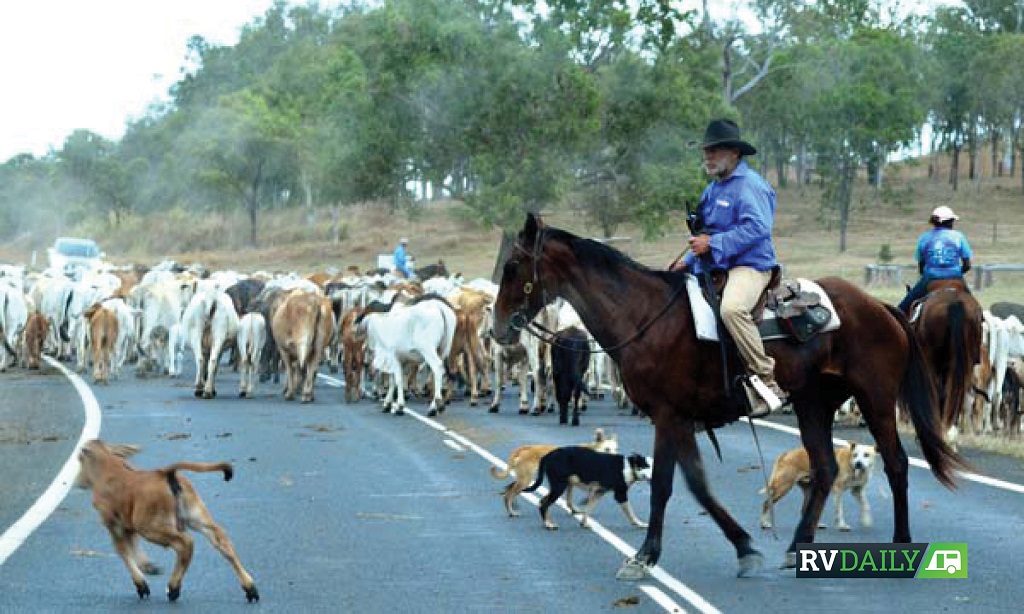 SO WHAT IS A STOCK ROUTE?
Though seriously, Australia's stock routes are a very valuable resource for the traveller and in fact for every Aussie no matter who you are. Stretching in a cobweb fashion throughout the continent, they provide valuable and often unspoilt bio-diversity and commonly access to water on what is essentially public land.
Overseen by the local governments, they are protected by our national parks and belong to the nation and her people, as pockets and wide ribbons of crown land, along with reserved paddocks to spell stock.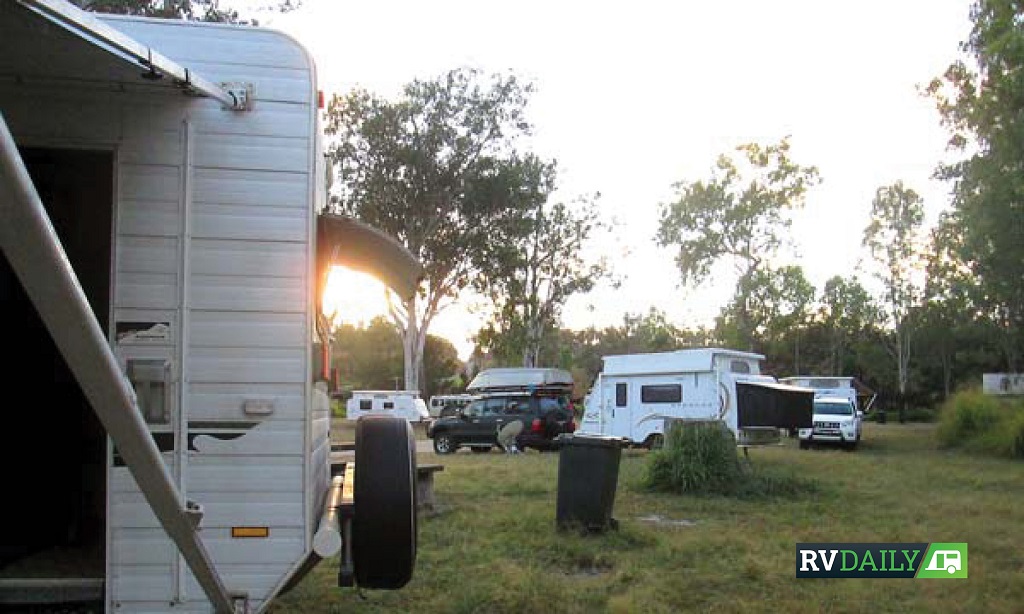 Many run along traditional native travel routes, which have survived for tens of thousands of years. They link natural waterways, important desert soaks and wells, which can be used as valuable travel routes, particularly in times of drought. Or even escape routes in times of natural disaster. They can be likened to being the ancient arteries of our nation, serving livestock, wildlife and the movement of people; arteries which stretch into the heart of our cities, allowing them to survive in what can often be a harsh and demanding country.
Setting up camp along these stock routes for the traveller is a time-honoured tradition, one that also stretches back literally tens of thousands of years in Australia. Taking in the traditional need or want to 'go walkabout' or 'go bush', or to travel for any number of reasons. They were the country roads before we had roads and wildlife tracks before we had cattle mobs on the move. Personally, some of our most favoured campsites are dotted along TSR (NSW) or SRN's (Qld) trails.
Camping up in these reserves though is a special privilege, and we should not forget that the local livestock and wildlife rules. Access to the water on these reserves is a communal necessity, so camping on the track leading down to the water source is a legally enforceable 'no-no'. Our farmers often lease these reserves to supplement their holdings, mostly because of their value, and the unspoilt natural biodiversity which allows them to be a resource available for grazing in times of hardship, with consideration to the movement of livestock and survival. Drovers will graze their livestock along these arteries under permit, giving them valuable feed along the 'long paddock'.
WHERE ARE THESE STOCK ROUTES?
The camps along the Murrumbidgee and the River Murray are the most well-known reserves. However, there are many others, such as the popular freedom camp Fletcher Creek in FNQ, approx. 45km north of Charters Towers. Or the Canning Track, the Tanami and so many other torturous routes which the tribe of 4X4 enthusiasts love to challenge in the outback.
Stock Route reserves, available for camping and the spelling of livestock, are dotted across the country and are not always signed as a stock route. They do commonly crop up as free-camps on the popular WikiCamp app, so whenever you camp up on a reserve or wide lay-by, you should always leave access to water for livestock and wildlife.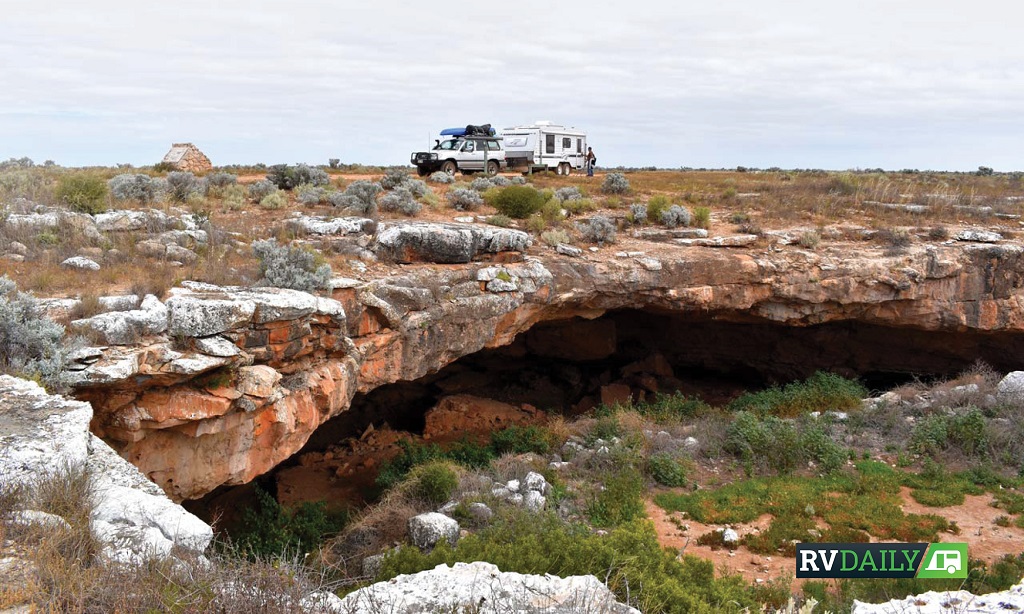 It was Edward John Eyre, the English explorer, who blazed a stock route across the Nullarbor (Oondiri Plain) in WA, with his companion and tracker Wylie, taking a year in the early 1840s to find their way across the continent from Adelaide in SA to near Albany in WA, a 2000km trip. However, it wasn't until the 1880s that the knowledge of the vast network of caves beneath the plain was shared, allowing access to water, and the droving of stock along the route. Mind you, this was along the ancient trails of the tribes which had already moved between the caves and coast for thousands of years. You can still find some of the well catchments built by the cameleers at the base of the escarpment of the Hampton Plain, where they once served as an important water source on the lower, dry Ross Plain.
An infamous stock route, one of history and legend, is the run down the Barcoo and the Cooper in the outback. Captain Starlight, (Henry "Harry" Redford) of bushranger fame, pioneered the Strzelecki Track in 1870. He did this while cattle-rustling some 1000 head of cattle, making him arguably one of Australia's greatest drovers.
He drove the mob, one he didn't own, 1200km from Queensland to sell them for £5000 just east of Marree in SA. A book of his exploits was published a few years later and went on to become an Australian classic tale Robbery Under Arms. He got off by the way, as the powers-that-be came to recognise this remarkable feat and in comparison to pioneering a valuable stock route, a thousand head of cattle were small bickies in the day. His exploits are still celebrated in the organisation of the Annual Redford Cattle Drive. I'm not sure if he managed to keep the ill-gotten gains though?
Words and images Jan Hawkins
REFERENCES: