Tasmania is an RV'ers dream with stunning coastlines, abundant national park, great hiking and fascinating snippets of history at every turn. The best part? Tasmania has some of the most picturesque free camping spots in Australia.
Here are five free campsites in Tasmania to check out.
1. Bay of Fires, East Coast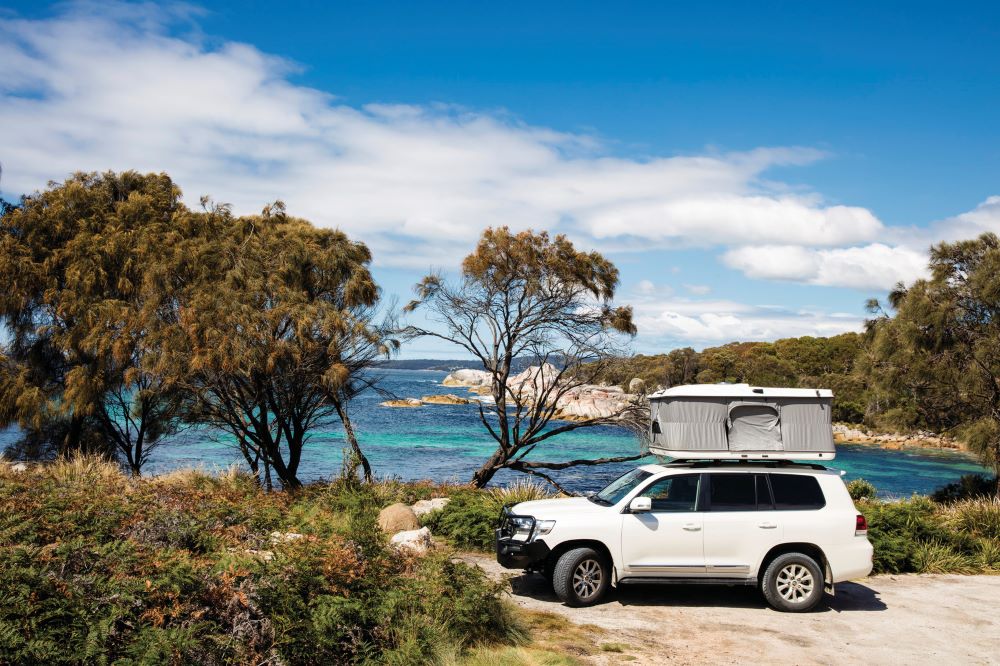 Anyone who has visited the Bay of Fires will agree that it could easily contend for one of the most beautiful coastlines in Australia. That's why it's so incredible to me that this location has not one, but eight free beachside campsites. The best part? You can stay up to four weeks for free. Just be sure to book far in advance if you're looking to stay over the holidays.
Facilities: Six of the eight camping grounds have toilets. Find out more information on the Tasmania Parks website. 
Suitable for: All vehicle types, but three of the campsites are not suitable for longer caravans.
2. Trial Harbour, West Coast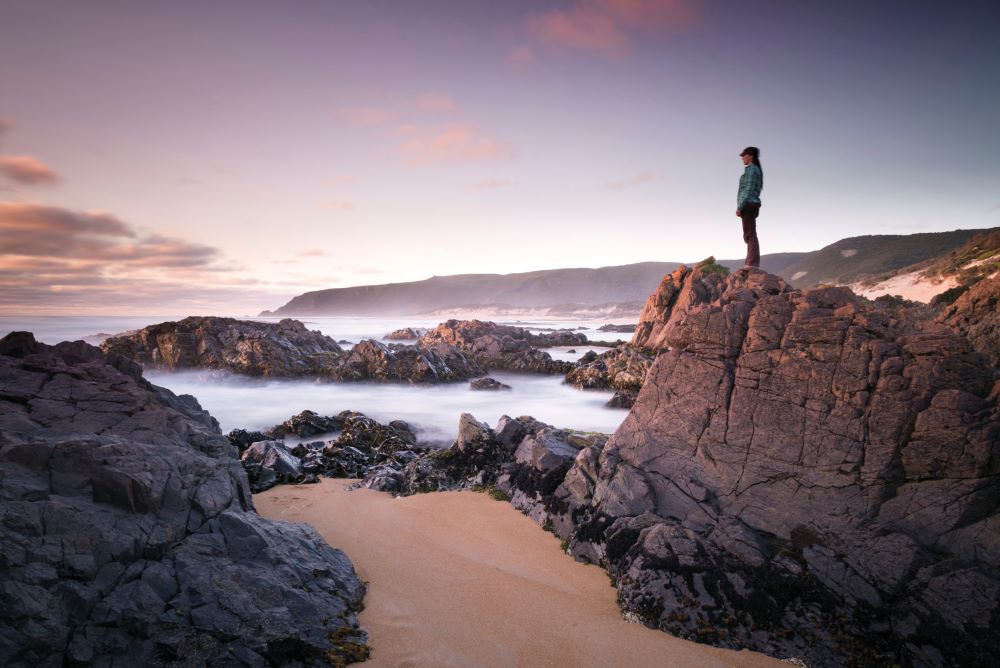 Trial Harbour is a small settlement found on Tassie's Wild West Coast near Zeehan. The campground overlooks the ocean which on the Wild West Coast is pretty … erm, wild. This makes it a little more difficult for tent campers, so take care to peg down your tent extra carefully.
Facilities: Toilet.
Suitable for: Smaller RVs and tents. A four-wheel drive is recommended in wet, muddy conditions.
3. Mayfield Bay, East Coast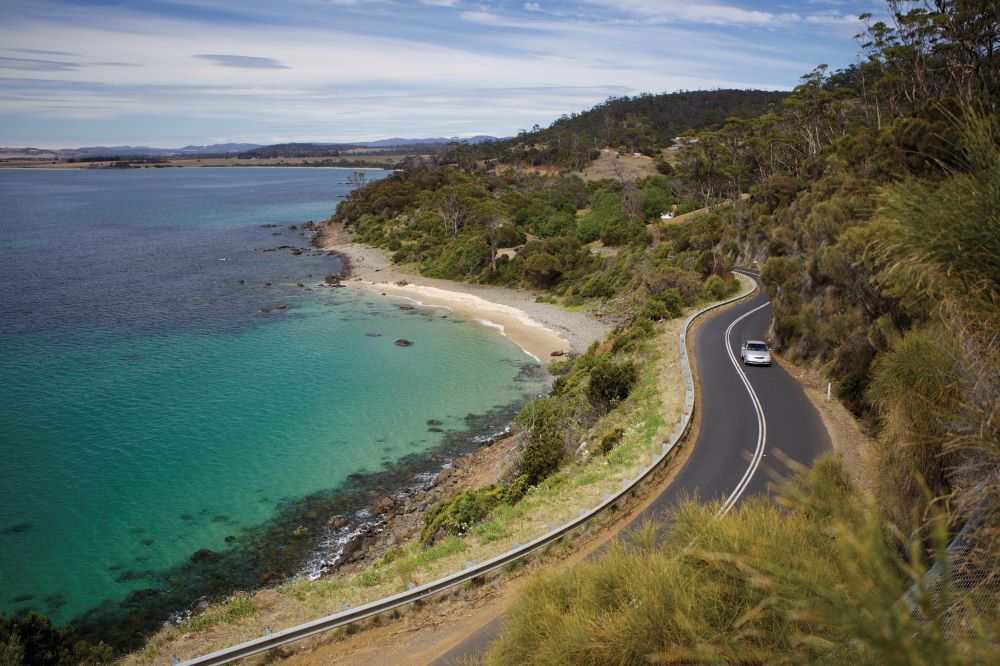 Back on the East Coast, Mayfield Bay Camping Area is around a 20-minute drive south of Swansea and looks across to the stunning Freycinet Peninsula. Here, you can stroll the beach, swim, surf, fish, and relax on beautiful beaches. These campsites are shady and suitable for tents, motorhomes, trailers and caravans. Although technically it's free to camp here, donations are much appreciated and go back towards the upkeep of the facilities.
Facilities: Toilet. 
Suitable for: All vehicle types.
4. Friendly Beaches, Freycinet, East Coast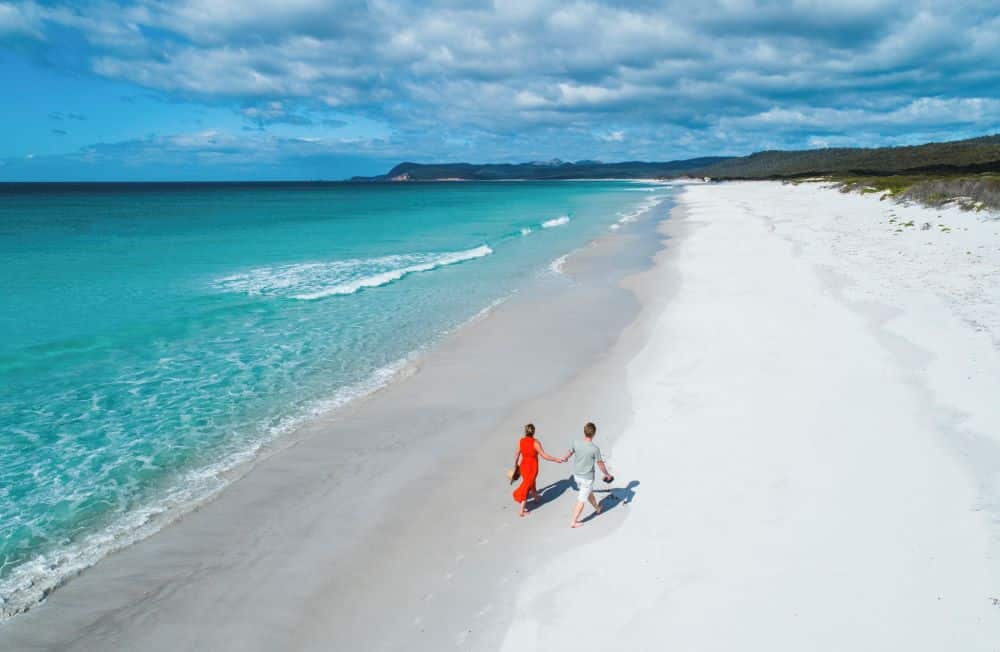 Located within the Freycinet National Park on the east coast, this free site fronts the beautiful friendly beaches.  Spotting cute Bennett's wallabies is guaranteed and if the season is right, humpbacks as well. The Friendly Beaches campsite is free but you will need to purchase a Tasmania National Parks pass. It's better value to get the eight-week pass for $80 if you plan to explore more of Tassie.
Facilities: Toilet.
Suitable for: All vehicle types.
5. The Pines Campground, South Bruny Island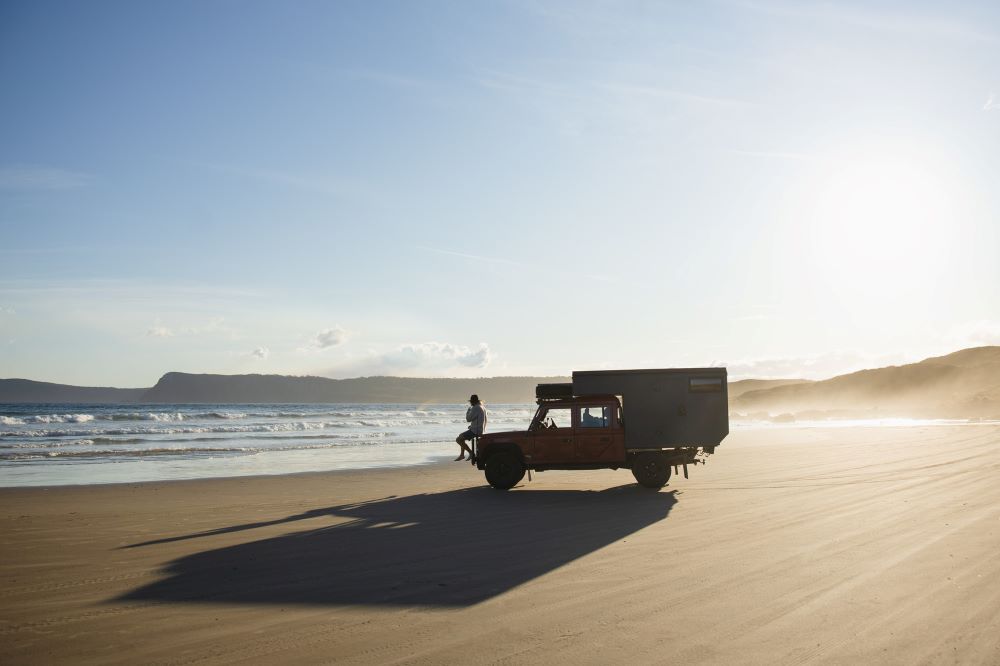 The Pines Campground is a small but shady free campsite not far from the beach at Cloudy Bay on South Bruny Island. Those with a boat will be pleased to know you can launch it directly from the beach nearby.  
Bruny Island is accessed via ferry from the small town of Kettering. Getting your vehicle over is not free, but is more reasonable than many other Australian islands. More information on the ferry can be found on the SeaLink website. 
Facilities: Toilet.
Suitable for: All vehicle types.
Pssst: If you're interested in free camping elsewhere in Australia, check out our article on free camping in Queensland.