Why I bought a … is a new place for RV Daily readers to tell us what they bought, and what they think about their purchase. In this story, it's Why I bought a … Franklin X-Factor caravan.
Reader's name and location?
Paul Cardow, Lithgow NSW
What did you buy?

Where did you buy it from?
Sydney RV, Penrith, NSW.
Did you buy new or used?
It was a demonstrator model. We'd been looking at new vans for one to two years on and off, doing our research. Initially, we were interested in the Franklin Core model, as well as vans from Nova, which were a bit more expensive than we wanted to pay. We first looked at the Franklin vans at the 2019 Homebush Bay Show, where Karen from Franklin gave us a great run-through, but a little of that 'show sale pressure' from her management put us off. This was pre-COVID, of course. Later we saw the X-Factor demo at Sydney RV, in Penrith. Fortunately for us, Karen also worked there on and off.
How was the dealership/yard experience, in terms of the handover, etc. That's one area buyers often complain about.
The staff were quite friendly, especially the sales staff. Karen from Franklin was quite helpful and knew her product well. Having settled on the X-Factor it was down to price, and there was a bit of haggling but in the end, we came away with a great deal, on a highly-specced van at what was loosely termed 'wholesale prices'.
The handover was relatively painless, but with it being a high-spec model there was a lot to learn. Unfortunately, we had the final handover with a staff member a little unfamiliar with everything the X-Factor had. So the explanation and therefore our understanding of some of the electronics and battery management systems were glossed over. For instance, the gentleman couldn't explain what happens to the charging system and fridge switch over when the car is hooked up and the ignition started. The handover was during the initial stages of the COVID lockdown so it wasn't ideal from either side of the equation and we'd had to re-schedule several times too, so we can't be overly critical.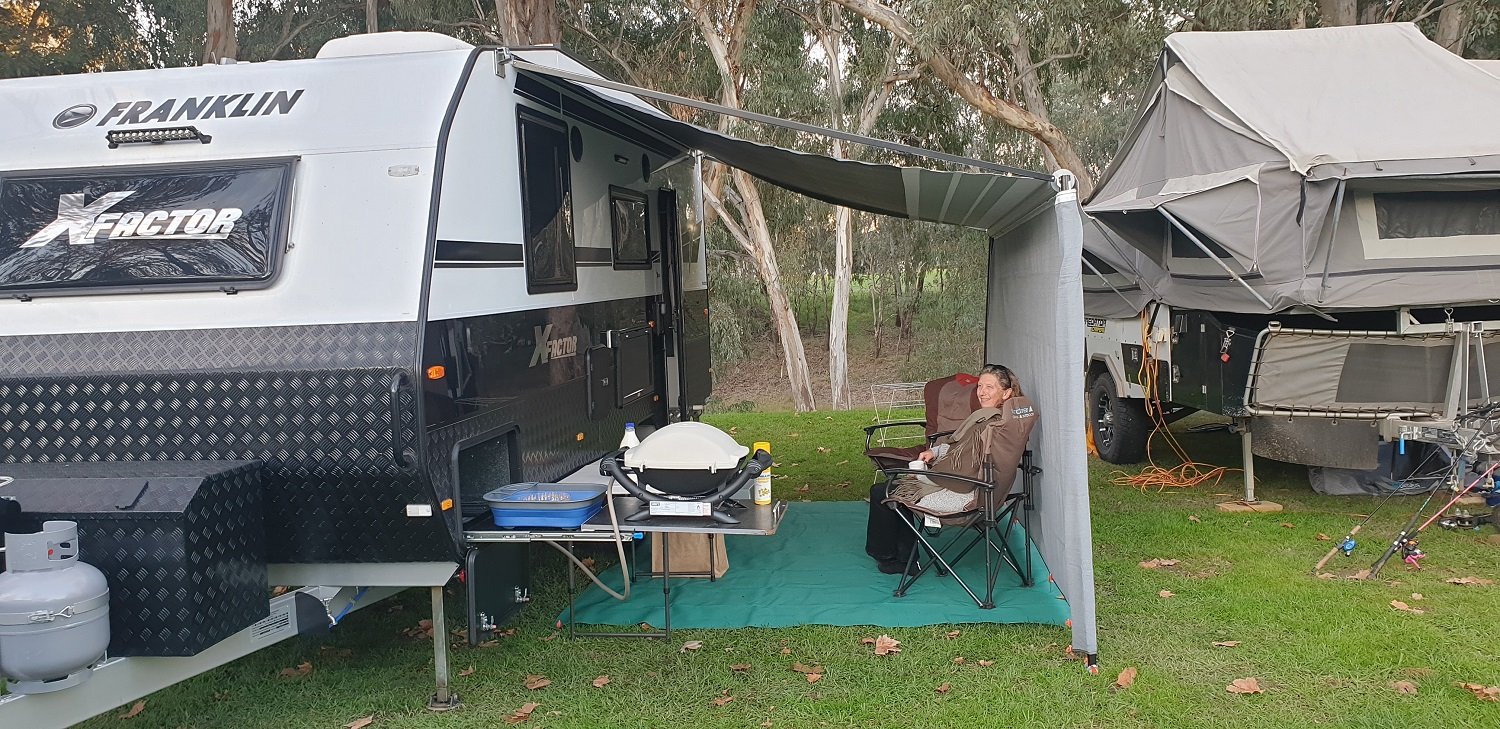 Are you an experienced caravanner?
No. My partner Robyn (pictured above, enjoying the new van) has travelled in a low-spec van in the past. I have plenty of towing experience but no habitat experience.
Why did you choose the brand and model you did?
We had narrowed our search to an off-road 16 to 18-foot van, but not necessarily a high-spec variant. This demonstrator X-Factor ticked all the boxes. With it being a 2019 model was offered at a heavily discounted price. The extra headroom was the factor that was a deal maker for us.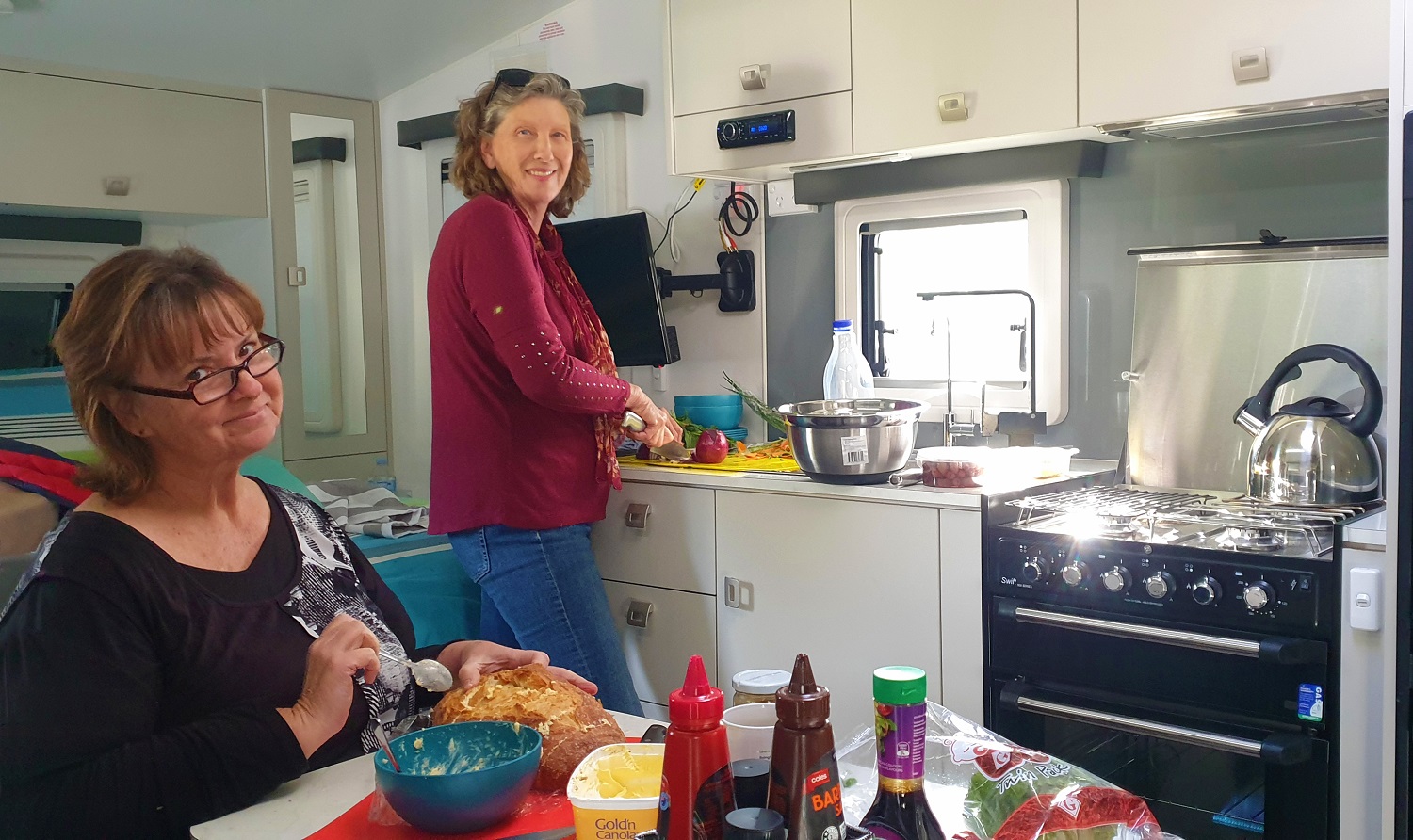 Is there something that this brand/model does that others don't?
The X-Factor in this model offered good headroom, its single-axle design is great for reversing, wheels and tyres are common fit to Japanese 4x4s, the axle group is set slightly more towards the rear for better tracking, and more ball weight.
What's the standout or best feature(s)?
There's quite a lot to like. It has 300w monocrystalline solar, excellent lighting inside and out, impressive graphics, but overall, clever use of space and we love the layout because of that.
And what's not so good?
With this version being a high-spec van, the Tare weight is high. But everything is a compromise, isn't it? And that's not brand specific. We have worked around most of these limitations. ATM is the limiting factor.
Did anything break requiring dealer/brand back-up, and how did that go?
We had a few small problems with drainage leaks but I fixed them myself. The drainage issue was a leak from the shower drainpipe. I still haven't fixed it properly as I would like to pull it apart and see how it seals internally and then I'll know how to tighten it in the future. It's certainly not a big deal – more a settling in issue – one of the grey water tank fittings was leaking. No drama; retightened it by hand.
Anything else you'd like to mention?
We thought the van would have been Prado-friendly. It is, however, that set-up is accompanied with much inconvenience! For example, if the water is carried in the car and pumped into the van on site we can run it behind our 120 Series Prado. So more often than not the Isuzu D-MAX gets the nod for practicality and there's no danger of us going overweight.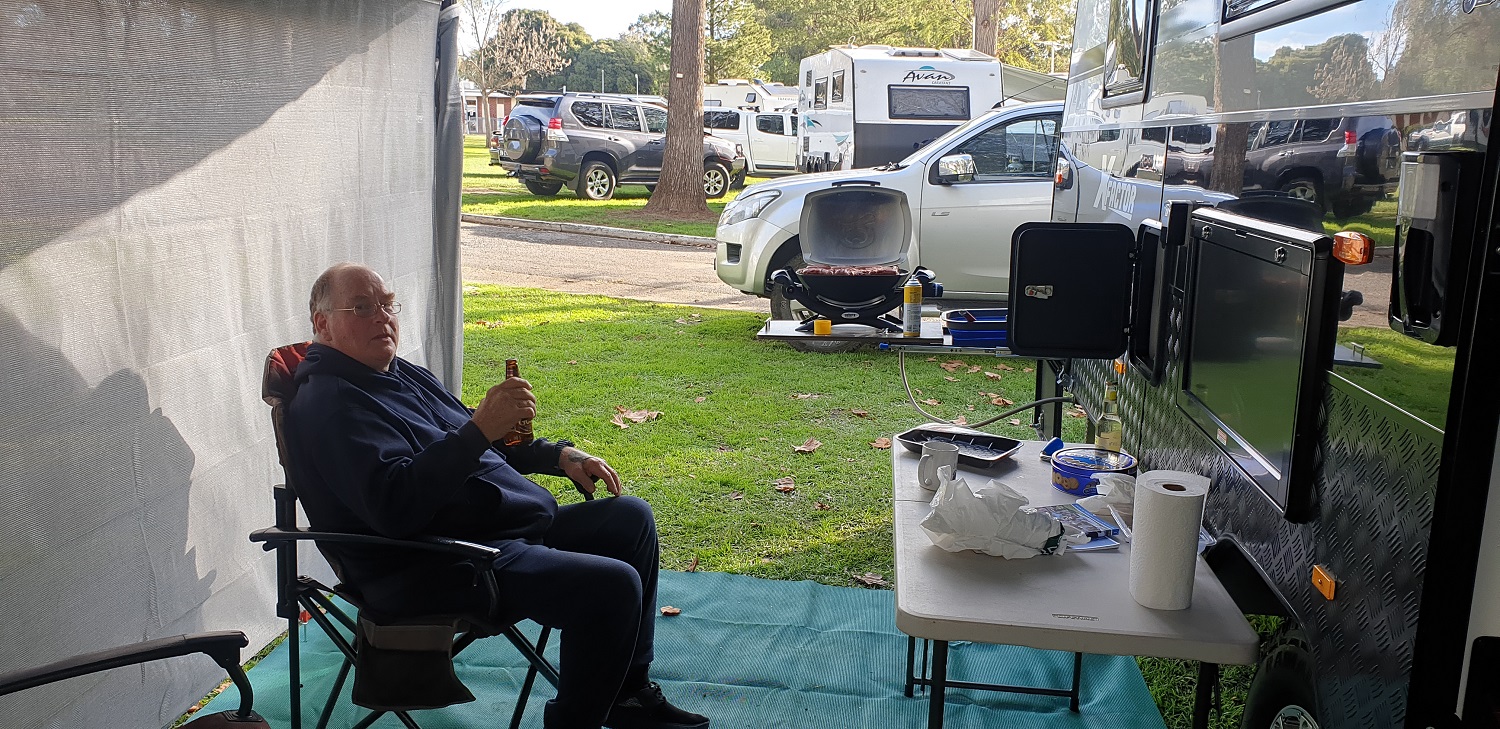 Would you buy the brand again?
Yes. But we'll be enjoying this one for a while yet!
For more information about Franklin Caravans, click here
For more on Sydney RV Centre, click here
If you'd like to tell us why you bought your caravan (or something else) for Why I bought a … please drop us a line at sayhello@rvdaily.com.au