September 2020 will bring a whole new way to experience a caravan show with the virtual platform offered by Caravan Industry Victoria (CIV). First out of the blocks is principal show partner: RV Online.
In normal circumstances, there's nothing like spending a day or two at a show, shopping for camping accessories (or a caravan). However, current global living arrangements aren't normal circumstances, are they?
So what's the next best thing? Online shopping. Some of us are 100% devotees already, some dabble, and some like to mix it up when it comes to making purchases via the 'net.
So since the yearly round of caravan and camping consumer shows we visit has been substantially curtailed – innovation is required.
As we have already announced, innovation from Victoria has presented us with the 2020 Victorian Caravan & Camping Virtual Show, to be held in September. Location? Online – wherever you are. The chosen message for the CIV this year is what everyone is feeling – Get Outta Here! To go where you'd like to be.
So it makes perfect sense for the show's organisers, Caravan Industry Victoria (CIV) to announce its principal partner for the Virtual Show will be RV Online.
If the name wasn't a clue enough already, RV Online is a dedicated supplier of all things RV, except RVs themselves. They are a it bit hard to post. From tow hitches to fridges to mats and cookware, RV Online's catalogue is bulging.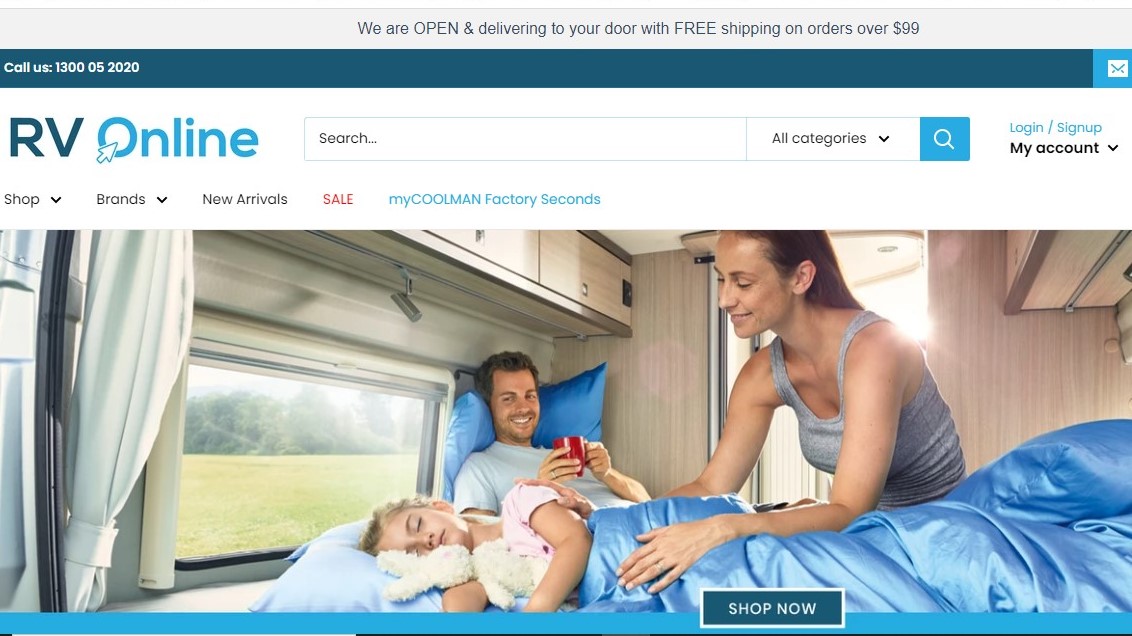 So the mutual support makes perfect sense. Given that the Virtual Show is going to be a veritable smorgasbord of potential RV-related purchases, the show's online platform will allow 'virtual' attendees to talk to registered suppliers and manufacturers, in many cases live online via the Virtual Show's platform. RV Online offers product-savvy operators to discuss your needs and advise on products they sell so you can be sure you're buying what you want.
The way the Virtual Show site is configured means that the exhibiting companies have to register their stand at the show so you can trust the people you're talking to; treat it as a face-to-face. And now, of course, you don't have to be in Victoria to participate, enjoy the show and possibly score bargains or one of many prizes via the Passport to Freedom competition.
As the show dates become closer, more details will be announced. The exhibitors' list is already full and will be released shortly, along with the ways that these industry members aim to interact with you during the event; it's an opportunity for everyone to do something different.
All the information you need is right here on this link – and this is how you register your attendance at the show.
2020 Victorian Caravan & Camping Virtual Show dates are September 2-6, 2020.
DISCLAIMER
Just remember if you're online in the early hours, with a few drinks under your belt, always shop with your head, not over it!