USE YOUR HEAD TO LIGHT THE WAY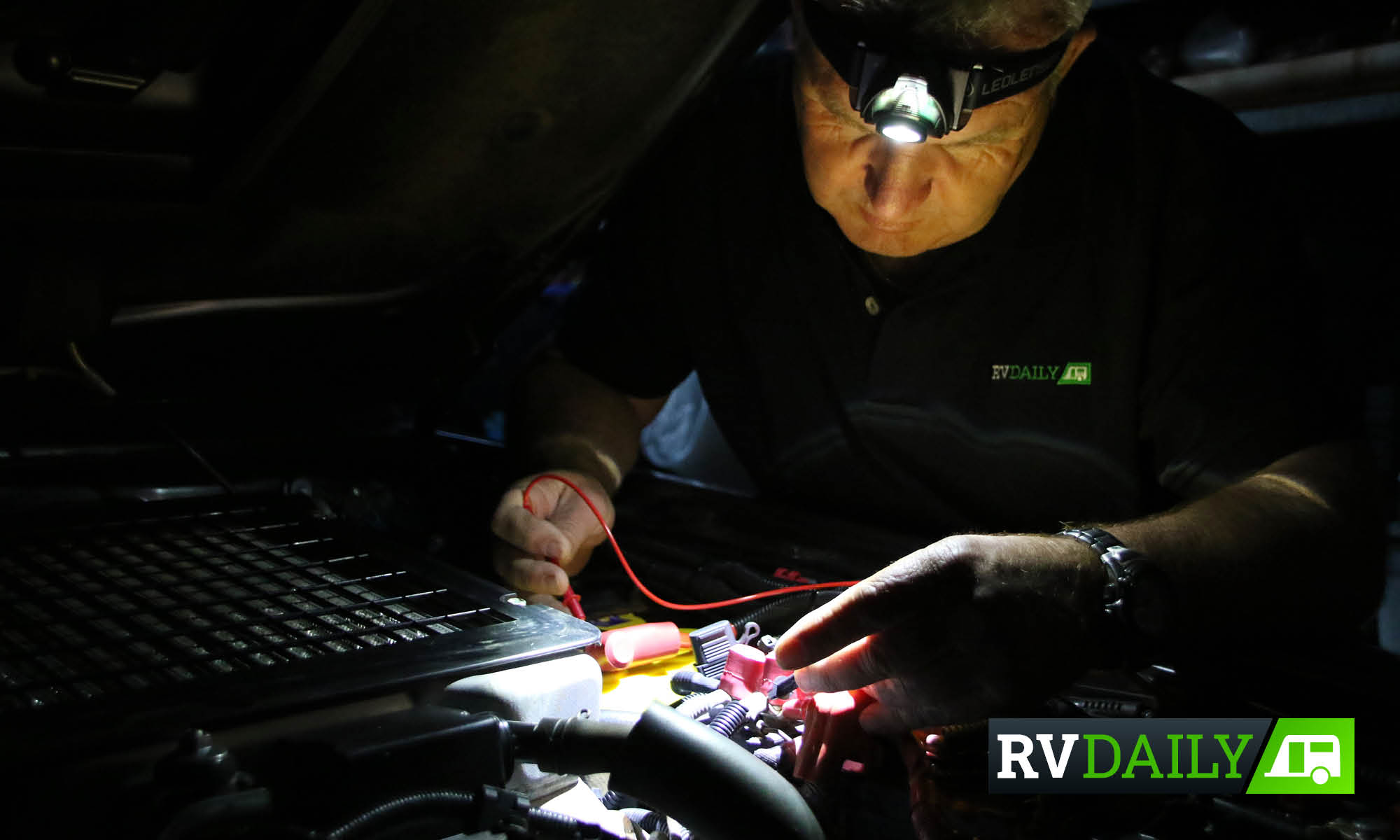 CLICK HERE TO READ THIS STORY IN OUR ONLINE MAGAZINE
The Ledlenser MH6 Headlamp will keep you in the spotlight
WORDS Grant Hanan & Linda Bloffwitch | IMAGES & VIDEO My Aussie Travel Guide
After a few years of using our old, crappy and uncomfortable headlamps, we knew as soon as we opened the box that the MH6 was a massive step up for us. The good grade plastic feels sturdy, and the circular head strap comes with superior adjusting clips. A rechargeable lithium-ion battery is located within the main headlamp body which can easily be recharged with the USB cable provided. But this headlamp also has the option of being powered by three disposable AAA batteries, which means you have the best of both worlds if you're unable to top up the rechargeable one.
Made in Germany, this headlamp produces 200 lumens, and uses the patented Advanced Focus System which is a combination of a lens and a reflector. The focused beam is well suited for long distances (up to an incredible 120 metres) but can be adjusted for close-up reading. There's also eight adjustable detent stops for regulating the beam tilt, and the on/off button also allows you to switch between the light brightness, light colour (white and red) and light effect functions.
As we both had an MH6 to use during our trip, it was good to see whether we had differing opinions. As with most things we buy, one of us went straight for the instruction book, while the other was eager to immediately get fiddling. We both agreed the instructions in the box were a little light on, but diagrams made things self-explanatory, so we were up and running in no time.
We liked the feel of the headlamp and found it comfortable, especially as the lightweight power pack was located at the front and not elsewhere on or around the strap. In fact, it was so comfortable that one of us forgot to remove it one night before going to bed! The MH6 was thankfully much lighter than our previous headlamp (weighs 93g) and felt well balanced. The strap had good elasticity and was easily adjustable, and there were no problems using it with caps and beanies.
To put it through its paces, the headlamp was used nightly around camp where its brightness really shone (pardon the pun). It was far brighter than our old headlamps, so this is where the tilt function came in handy for seeing what was on our dinner plate without blinding everyone else. The beam could easily be tweaked with a simple quarter turn of the beam adjuster; pressing the
on/off button to cycle through the various lighting functions (which includes strobing for emergencies) while wearing thick gloves during cold winter nights didn't cause any issues. During testing out both the white and red coloured beams, we found that red, which is often used by cyclists and runners, worked well for keeping the insects away.
Besides using the headlamp around camp, we used it any time when light was needed in front of our hands. It lit up the dark zones of our vehicle's engine bay as if it was daylight, and night time wildlife spotting and photography was made easier when the beam stretched more than a whopping 100 metres.
The battery would last us a few days before recharging, but naturally that depends on how you use it. The battery indicator will warn you when charge is low, so there won't be any surprises. One of us only used the dimming feature, which allowed the light's brightness to be customised and helped the battery last longer – it ended up lasting a week before it went flat.
When recharging was required, it was simply a matter of connecting it to a device via the supplied USB cable, but we would generally leave it overnight as it can take a few hours to fully recharge. We liked how the battery was well-sealed in the unit, which meant there was no problem using the headlamp during wet weather.
The market is overflowing when it comes to quality, well-priced headlamps, but the MH6 is a superior product that's backed with Ledlenser's seven-year warranty. And with all of the good things this headlamp has got going for it, we know we're simply hooked on ours, and can't wait to use it again. RRP: $109.95    
More Info: www.ledlenser.com.au