Tow test: Y62 Patrol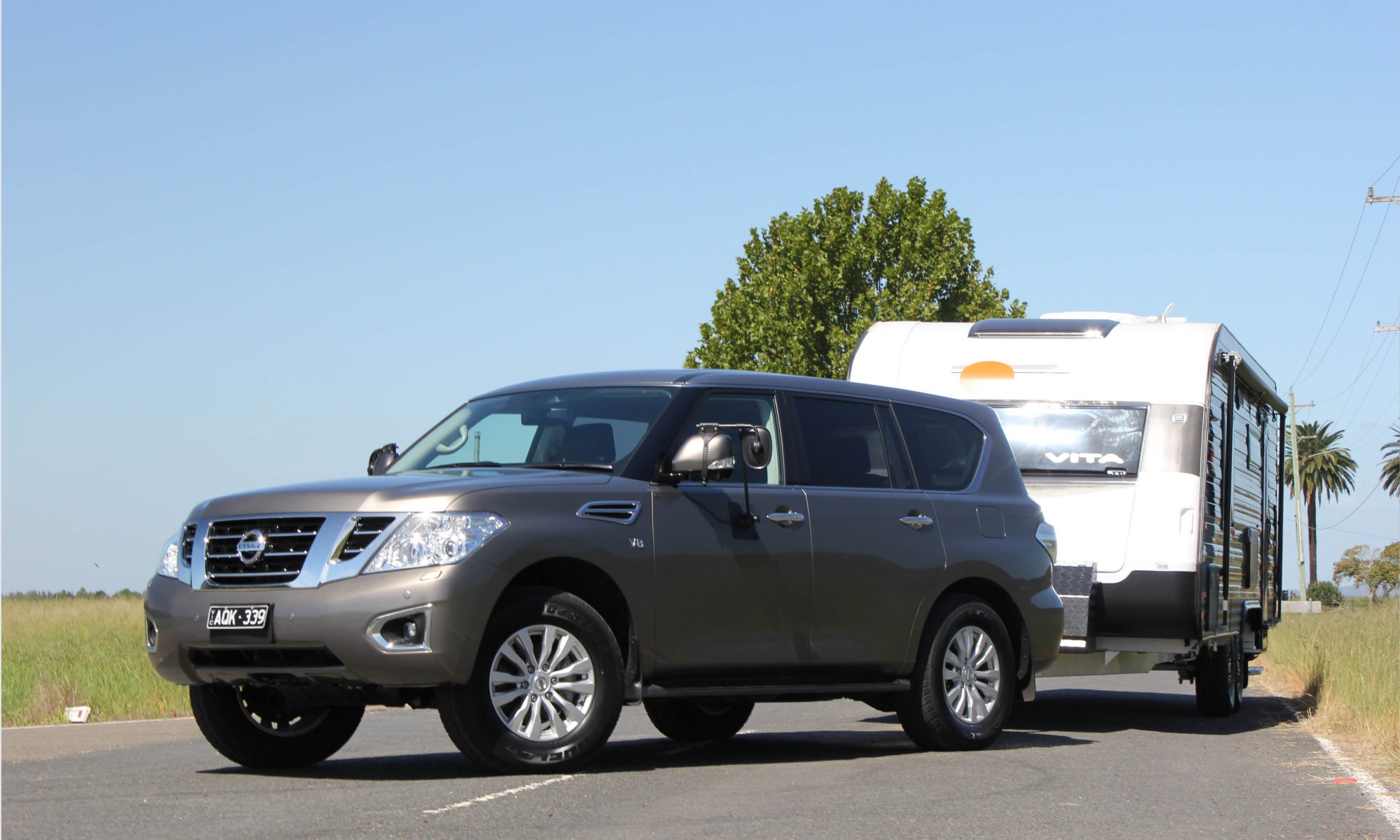 But does the diesel drought knock out its chances of being a heavy-hauling tow vehicle?
If you want a big Nissan wagon to tow heavy trailers with, there's really only one option left these days, and that's the Y62 Patrol. Unfortunately, it only comes with a big 5.6-litre V8 petrol – there's no turbo-diesel available. The question is, is this a suitable alternative to the venerable LandCruiser 200 Series?
While the Y62 Patrol first arrived in Australia in 2013, it was only late last year that the model finally received an update. The 2018 model Patrol got new 18-inch alloys, front bumper, fog lights and grille.
There were also minor upgrades in the cabin. The MY18 Patrol has a new centre screen with audio/navigation, two USB outlets in the second row area and, for the upper-spec Ti-L model, larger eight-inch screens for the rear entertainment system.
The 2018 Ti-L also got a new rear-vision mirror that works as a normal mirror, but turns into an LCD rear-view camera when switched on.
The Patrol Ti-L we tested has an around-view monitor with moving object detection (new for 2018), an eight-inch touch screen, heated/cooled front seats, sat-nav, keyless entry/start and active cruise control. There are also Xenon headlights, a rear diff lock, sunroof, and second-row entertainment system.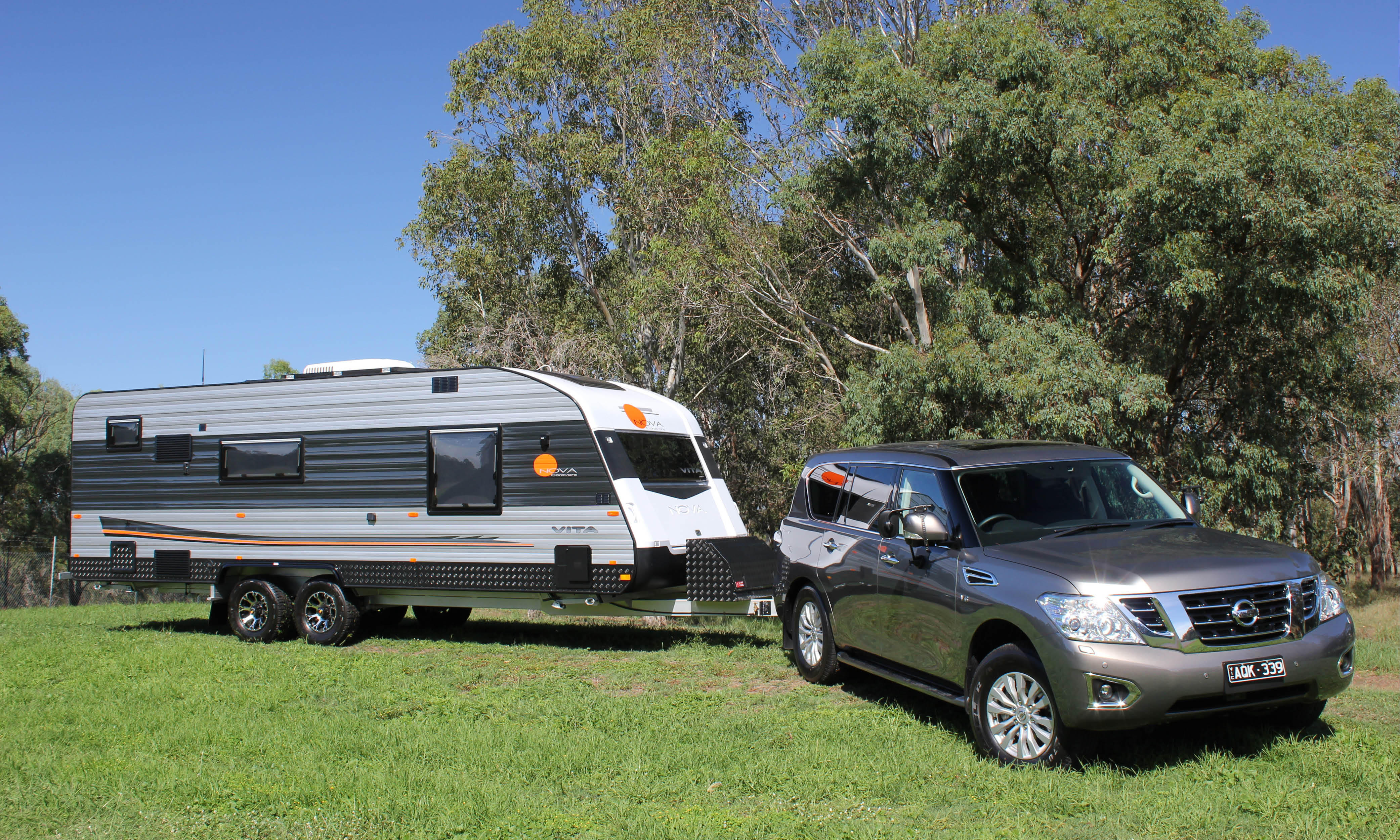 Key safety equipment highlights include forward collision warning, blind spot warning and blind spot intervention, lane departure warning, lane intervention warning and tyre pressure monitoring. The Patrol does not have trailer sway control.
While we didn't test it off-road, the Patrol has established itself as a capable off-roader with good clearance, angles and a good set of low-range gears in its dual-range transmission. There's also an off-road monitor screen so you can keep an eye on what's going on during tight off-road work. The Ti-L is a seven-seater with leather throughout.
When you hop into the large cabin, which is both wide and tall, you notice the very comfortable and supportive front seats and spacious (though rather flat and less supportive) second row. The third row is not as roomy, with the seat bases too close to the floor. You can't stick your feet under the second row to alleviate the legs-up seating position either, so it's only really suitable for kids.
In the back you've got a large load area – even with third row seats up, there's more room than you'd think.
The Nissan lacks some features you might hope for, such as a digital speedo, and the trip computer is very basic.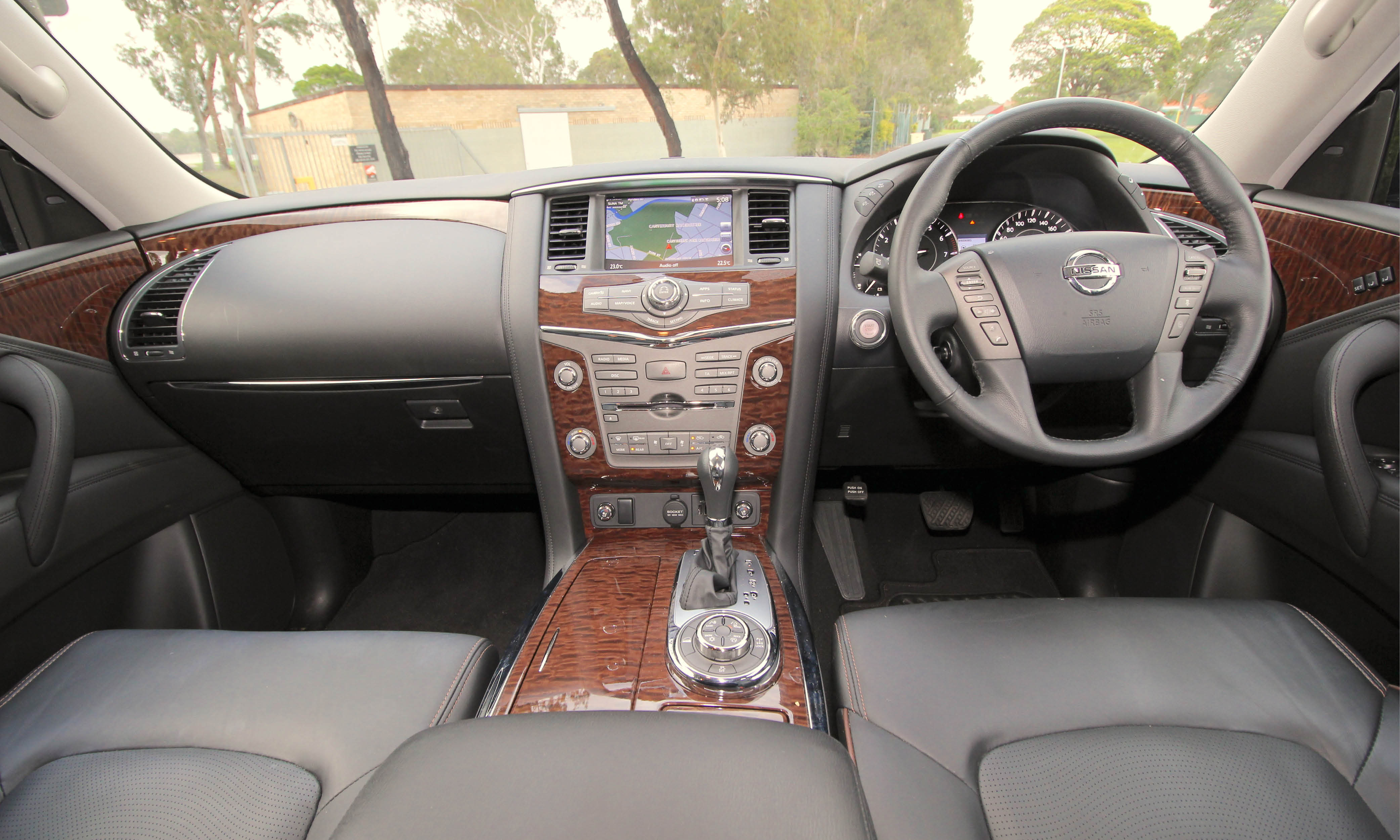 The new centre screen is simple to use when activating the sat-nav but takes a while to work its way around other menus. The navigation traffic alerts are not entirely accurate either, giving warnings for speed/red light cameras on adjacent roads you're not really near.
The new rear-vision mirror camera takes some getting used to. It eliminates any blind spots but the wide angle makes it seem as though the vehicle behind is following you too closely, even though it's actually not.
At almost two metres wide and just over five metres long, the Patrol feels big around inner-city streets and carparks. This isn't really the most urban-friendly vehicle, but the controls are light and you have the around-view monitor if you're navigating a tight spot in a shopping centre carpark, for example, and at 12.5 metres the turning circle isn't too bad.
Driving at low speed around town, the suspension feels a bit stiff but up the speed and the Patrol soaks up bumps well. Handling really isn't this truck's forte, but as a point-to-point tourer in all but the tightest mountain terrain, it's easy and confidence-inspiring to drive. The body motion control system ensures that there's just about no body roll, so you can corner with more confidence than you might expect for a near
three-tonne 4WD wagon.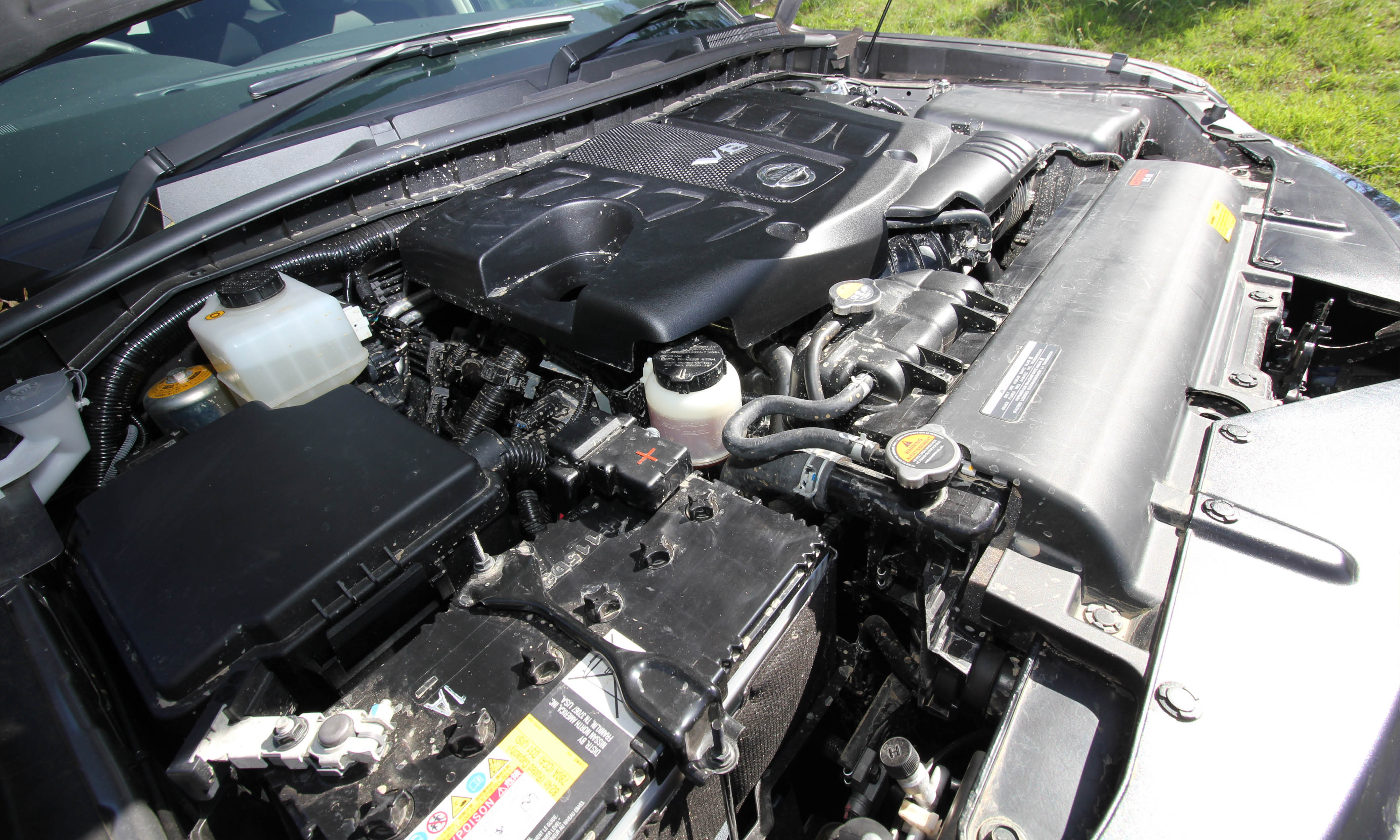 The 5.6-litre V8 gives the Patrol stunning acceleration, and sounds good delivering it. If you're cruising at 100km/h on the highway it does require a decent prod on the accelerator and a kick-down or two to get it going though.
Fuel consumption is always going to be the talking point for a vehicle like this, but the Patrol is not much more thirsty than smaller displacement V8 petrols in smaller 4WDs – or even big diesels like the LandCruiser 200, when towing at least.
On an easy 100km/h highway cruise one-up (and with no caravan attached), the Patrol averaged 11.2L/100km. With most of the week spent in town stop-start traffic though, the average climbed to 24L/100km. Outer urban driving, in 70km/h and 80km/h zones, saw an average of 16.5L/100km.
The Patrol has a 3500kg maximum towing capacity with a 350kg Maximum Towball Mass (TBM), and a Gross Vehicle Mass (GVM) of 3500kg (payload is 750kg). Its Gross Combined Mass (GCM) is 7000kg, meaning you can tow to its maximum 3500kg capacity with the Patrol loaded to its 3500kg maximum.
The catch is that to use the full 350kg TBM you have to reduce payload in the Patrol. Nissan says if you reduce payload by 70kg (so its GVM is now 3430kg), the maximum TBM is 300kg; reduce it by 100kg and permitted TBM is 325kg. To use the maximum 350kg TBM, you'll have to reduce the payload by 130kg.
With the 2476kg Nova Vita (with a 213kg TBM) attached, the Patrol dropped 32mm at the back, while the front suspension remained at the same height as unladen.
The Patrol averaged 21.3L/100km towing the Nova on our test loop, a mix of 100km/h freeway driving, up our test hill and some stop-start urban driving. With some more climbing up the mountains and stop-start work for photography, the fuel figure rose to 25.6L/100km. If you're gentle with it, the economy is clearly not bad, but if you have to heave the combination up to speed regularly or are towing in hilly terrain, well, the Patrol is naturally going to get thirsty.
Getting off the mark, the Patrol felt as though there was no van attached. It cruised at 100km/h comfortably with only a little float from the front over bumps. While the Patrol felt secure with the Nova behind it, there was some movement at the back that suggested a weight distribution hitch might be needed with some vans.