This killer destination is less than two hours from Adelaide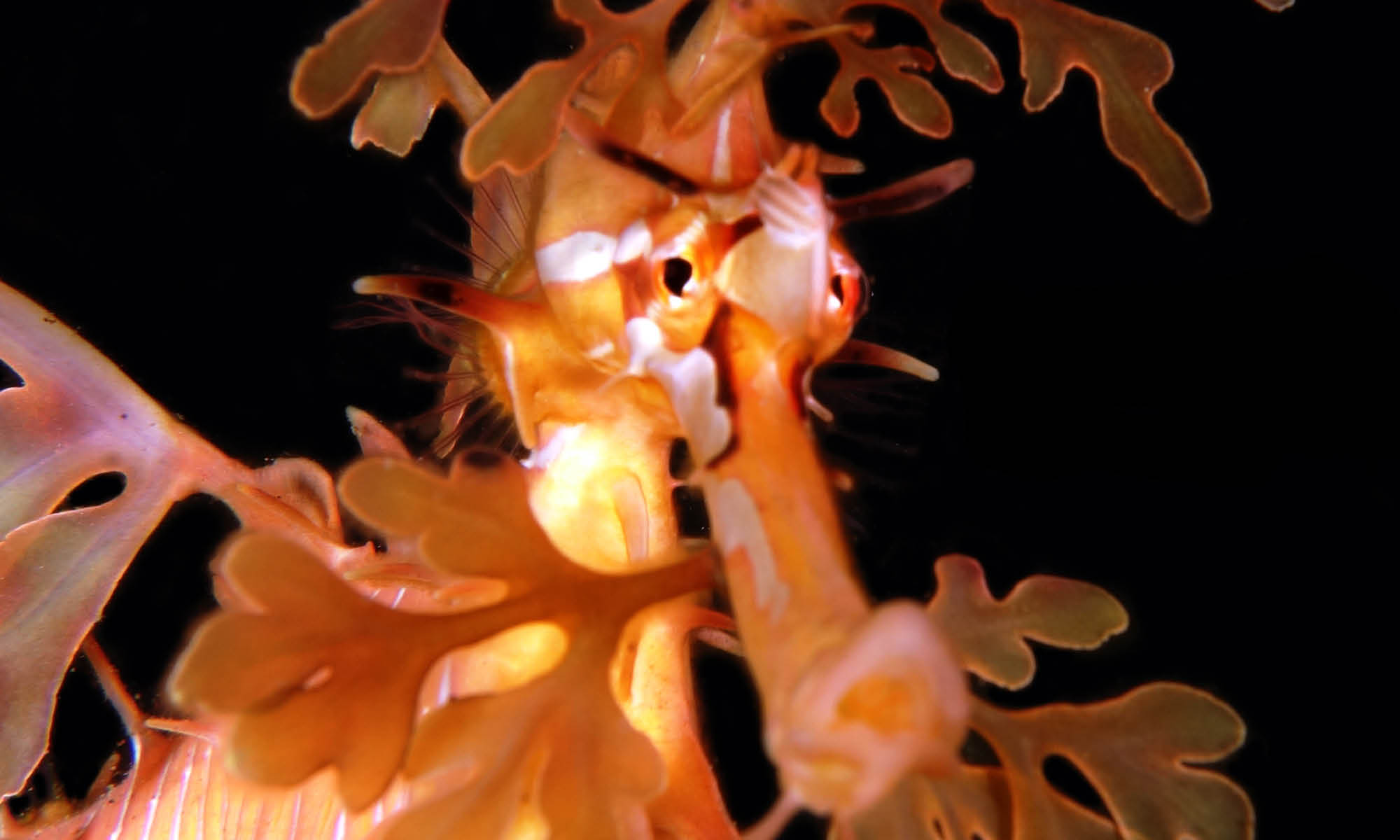 The sword and shining armour have been replaced with camera and snorkel when seeking the elusive sea dragons of Rapid Bay.
Words Chris Blakemore, Images Chris Blakemore & Ron Van Der Marel
As scenic as Rapid Bay is above the waterline, there is as much to see and do below the waves as well – if you have the right gear and know what to look for. The leafy sea dragon is one of Earth's most amazingly beautiful and intriguing creatures with its realistic leafy adornments allowing it to blend into the aquatic vegetation it calls home.
For images, videos and the full RV Daily experience, read this in our online magazine.
This fragile creature is a protected species found only in certain locations across the southern coastline of Australia. Its unique nature means it bears the honour of being the marine emblem for South Australia.
There are a number of kayaking and diving expeditions available to book your aquatic experience in this quiet little bay south of Adelaide. We caught up with owner/instructor Ron van der Marel of Diving Adelaide who explained that he has taught people aged from 14 to 70 how to dive. The PADI certificate is recognised everywhere, so diving your way around the coastline of Australia adds another dimension to your travel experience.
Rapid Bay is a small village nestled between steep rolling hills and a small sandy beach approximately one hour south of Adelaide, close enough for a pleasant weekend stay or just a day visit. There are two distinct parking areas depending on your intentions – both with open flat ground to make finding a cosy spot easier.
Basic but good facilities are available including large undercover barbecue areas, a toilet block and a play area for kids. There are no hot showers and all sites within the campground are unpowered, but access to the beach is as simple as walking towards the sound of the waves gently lapping the white sandy shore. There's also plenty of walking areas along the coast, into the cliffs, or around the small township.
As with many coastal enclaves, Rapid Bay has a history extending back to the arrival of English seafarers; particularly Colonel Light who stepped ashore from HMS Rapid back in 1836. A large rock bearing his initials now resides in the SA Museum and a replica marks the actual site for visitors to observe.
The development of the township occurred due to BHP commencing mining of limestone from the surrounding cliffs, which was reportedly to be used as a flux in the company's own steelworks across the country. The original jetty was built in 1940 to ship the ore. It has since been eroded by the relentless forces of the ocean waves.
Construction of the new jetty began in 2008 even though the push to have a new jetty built started back in 2006. It was finally completed in 2009, featuring artwork by local school children. It is ever-popular with the fishing fraternity. A few jiggles of the squid rig should have you enjoying freshly crumbed calamari at sunset.
Travelling to Rapid Bay from the Adelaide direction takes you through panoramic countryside and along some pretty coastline roads, where a number of pull-over spots allow the keen photographer to snap up the scenery and breathe in the fresh sea breezes of the Southern Ocean. One beaut little spot is Second Valley where Leonards Mill still stands – now as a fine restaurant (the recipient of many awards over the years). Its Taste of the Fleurieu menu showcases the best the region has to offer, along with a casual menu. Or simply stop in for a glass of locally-produced wine. There are neat little cabins if your wine-tasting adventure leads to staying overnight.
If you want a weekend away without travelling for hours or shuffling into a crowded caravan park, wander down to Rapid Bay. Perhaps wet a line in the hope of a fresh lunch. Just watch out below… maybe these are really tiny baby dragons and the bigger fire-breathing ones are watching their lunch holding the other end of the line!
Destination Details
REGION: Rapid Bay is approximately 105km south of Adelaide centre
For local supplies, the Delamere general store is close-by on the corner of Main South Road and Cole Road, just past the turn-in to Rapid Bay
GPS details: 35°31'28.1″S, 138°11'31.6″E
ACCOMMODATION:
RAPID BAY CAMPGROUND
The campground caretaker will generally call in each afternoon
Camping/van fees are $7 per adult and $3.50 per child (five years and over, under fives are free) per night
Dogs are allowed, but must be maintained on a leash
For diving information, contact Ron at Diving Adelaide on 08 7325 0331 or online at the link below.