In the last part of our three-part story on the Truth about Flat Towing, we look at choosing a Suzuki Grand Vitara for flat towing behind an RV.
As a third-generation Suzuki Grand Vitara owner, I've spent a lot of time behind the wheel of the flat towing car of choice and hope the information I provide you helps you to buy the right one.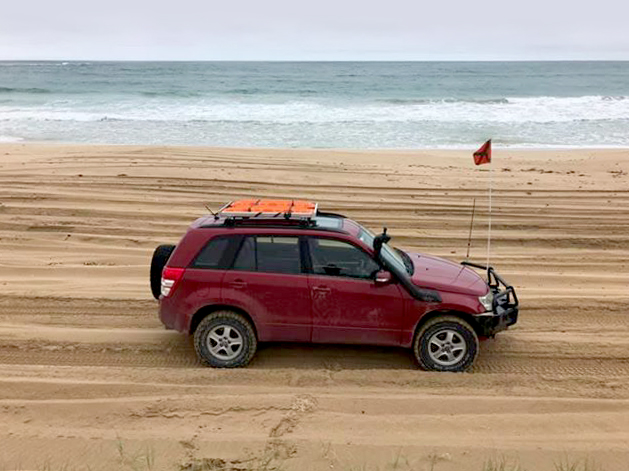 Suzuki moved from a separate chassis and live axles for the third-generation Grand Vitara in 2005 and opted for independent front and rear suspension and monocoque construction. The result was a mid-sized SUV with sportscar-like handling, permanent All-Wheel-Drive (with a lockable centre diff and low-range on most models), compact size, good vision all round and enough genuine off-road ability to keep most tourers happy. You'll learn below that in the 13 years they were on the market they had more engines than you've had hot breakfasts. Regardless of the engine you choose, lack of clearance is by far their biggest drawback, followed by limited support from the aftermarket.
THIRD GENERATION SUZUKI GRAND VITARA: SOLD FROM 2005 TO 2018 IN AUSTRALIA.
Drivetrain: 
4X2, permanent AWD (no high/low range) and AWD with 4X4 centre diff lock and high/low range. You want the latter, which allows the transfer case to be set to Neutral specifically for flat towing. Both manual and auto can be towed in the 4X4 centre diff lock version.
Engine choices:
1.6L I4 petrol (3-door only, manual only) – slow, underpowered but no major issues.
1.9L I4 diesel (5-door only, manual only) – give this a very wide berth. It's a Renault-sourced engine plagued with DPF, EGR, injector, timing and turbo issues. It will cause you expensive problems.
2.0L I4 petrol (3 or 5 door, manual or auto) – slow, underpowered but no major issues.
2.4L I4 petrol (3 or 5 door, manual or auto) – the most popular engine, and the only engine available in the facelift from 2012-2018. Avoid pre-2012 facelift models unless the block or engine has been replaced with one from a newer model. 2008-2009 engines crack blocks and were subject to a recall overseas that never made it to Australia. I've seen up to 2011 models report cracked blocks, but none in the 2012+ facelift.
2.7L V6 petrol (5-door only, manual or auto) – decent power, manifold-cat issues and oil leaks, otherwise good but the thirstiest of the lot.
3.2L V6 petrol (5-door only, auto only) – the most powerful of the lot, also the heaviest and rarest. It runs a very reliable GM Alloytec engine. Thirsty, but not as bad on fuel as the 2.7L.
ABS module fails (symptom: 'ESC System Service' warning.)
Battery failing triggers 'ESC System Service' warning.
Aircon leaks condensation into the front passenger footwell – design fault. It's a dash out job to jimmy up a more positive connection between the condensation box and the drain through the firewall.
Fan blower gets noisy.
Rust in the door frames under the seal at the top.
Car failing to acknowledge proximity key (some higher-end models were fitted with one) – try replacing the battery in the remote first. If you need to use the vehicle in a hurry the physical key pulls out and can be used to open the doors, the blank pulls out of the ignition barrel and the key can be inserted and turned to start the car. The key warning will often flash when you're driving as it thinks the key isn't in the car. Ignore it, it eventually finds the signal.
No Grand Vitara oozes luxury or precision build quality, but they're honest, fun little 4X4s that work excellently as town runabouts, beach buggies and rocky mountain climbers. Low range is also not low at all, so get used to using the gears and brakes off-road. They don't have front or rear lockers (although they can be purchased from the aftermarket) but opt for one with traction control. It's a noisy, basic system but it works very well in place of lockers.
HERE ARE SOME POPULAR MODS TO MAKE THEM MORE CAPABLE:
Lift – Dobinsons, Ironman or OME (in order of highest to lowest lift).
Snorkel – Safari. While Safari's site states it only fits the 1.9L diesel and 2.7L petrol it can be massaged to fit the airbox of all engines. The 2.4L requires you to fabricate an adapter as it's the only model with the airbox inlet in a different position.
Bullbar – ARB, Ironman, ECB or Xrox (your preference for style – though make sure your springs and shocks are rated for constant load.) Check that it won't interfere with fitting an A-Frame. Nudge Bars – check first whether they pick up the same points as the A-Frame mounts to as there may be a conflict.
Underbody protection – Ironman (note that it's not heavy-duty and you'll bend the transfer case section without hitting anything significant.)
Recovery points – in the rear run a towbar with a hitch receiver. My Brolga Bits front recovery points likely won't fit with an A-Frame.
CB UHF Radio.
Decent, aggressive all-terrain tyres (I personally run BF Goodrich KO2). The largest you can fit without scrubbing is 245/70/16 on the standard width 16in wheels, but 225/75/16 is a good choice as well. If your car comes with 17s or 18s standard, swap them out for 16s as it opens up many more tyres choices.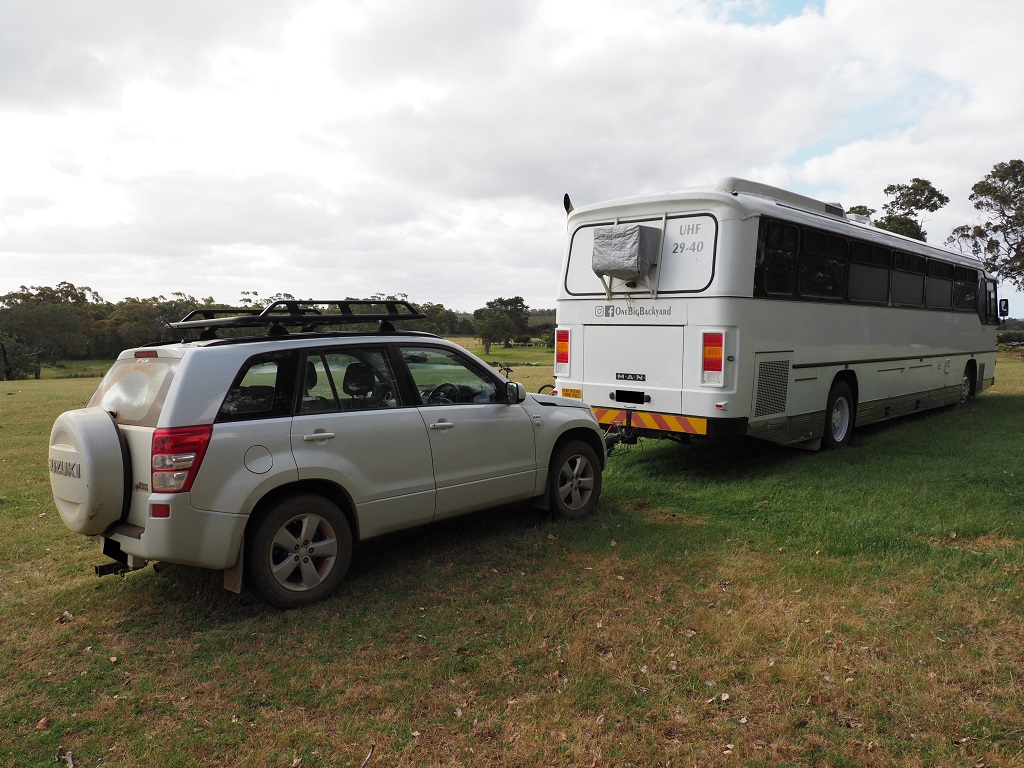 1. With the engine running, have your foot on the brake.
2. Handbrake off, put the gearbox/transmission in Neutral.
3. Turn transfer case dial to N and hold against the spring until the display flashes 'N'.
4. Release the knob and wait a few seconds.
5. If you are successful, you will see the message "4WD MODE-N: VEHICLE CAN ROLL".
If you missed the rest of this trilogy on The Truth About Flat Towing Behind an RV, check out parts one and two
Words by Juliette Remfrey.