The Spirit of Tasmania TT-Line has announced that it will end its Port Melbourne operations and relocate to Geelong
In a move that's going to please just about everyone, the move from the Port of Melbourne can't come soon enough. The current location at Station Pier, just a few kilometres from Melbourne's city centre has long meant a drive through town, and parking problems, and headaches for residents of the surrounding streets.
Negotiating the Victorian capital's traffic at either or both ends of a Tasmanian holiday is not conducive to low-stress levels for some drivers. Plus there's the associated heavy vehicle freight traffic that will benefit from the move to Geelong.
It's expected that the move will be complete by 2022. The new berth at Corio Quay is set to be laid out over a 12-hectare site, which will include a passenger terminal building and a vehicle marshalling area for around 600 vehicles, which will make passenger and vehicle check-in more efficient, as compared with the current Port of Melbourne site. There will further be upgraded security facilities, public amenities and food and beverage outlets on the new site, which is to include both a pet exercise and children's play areas.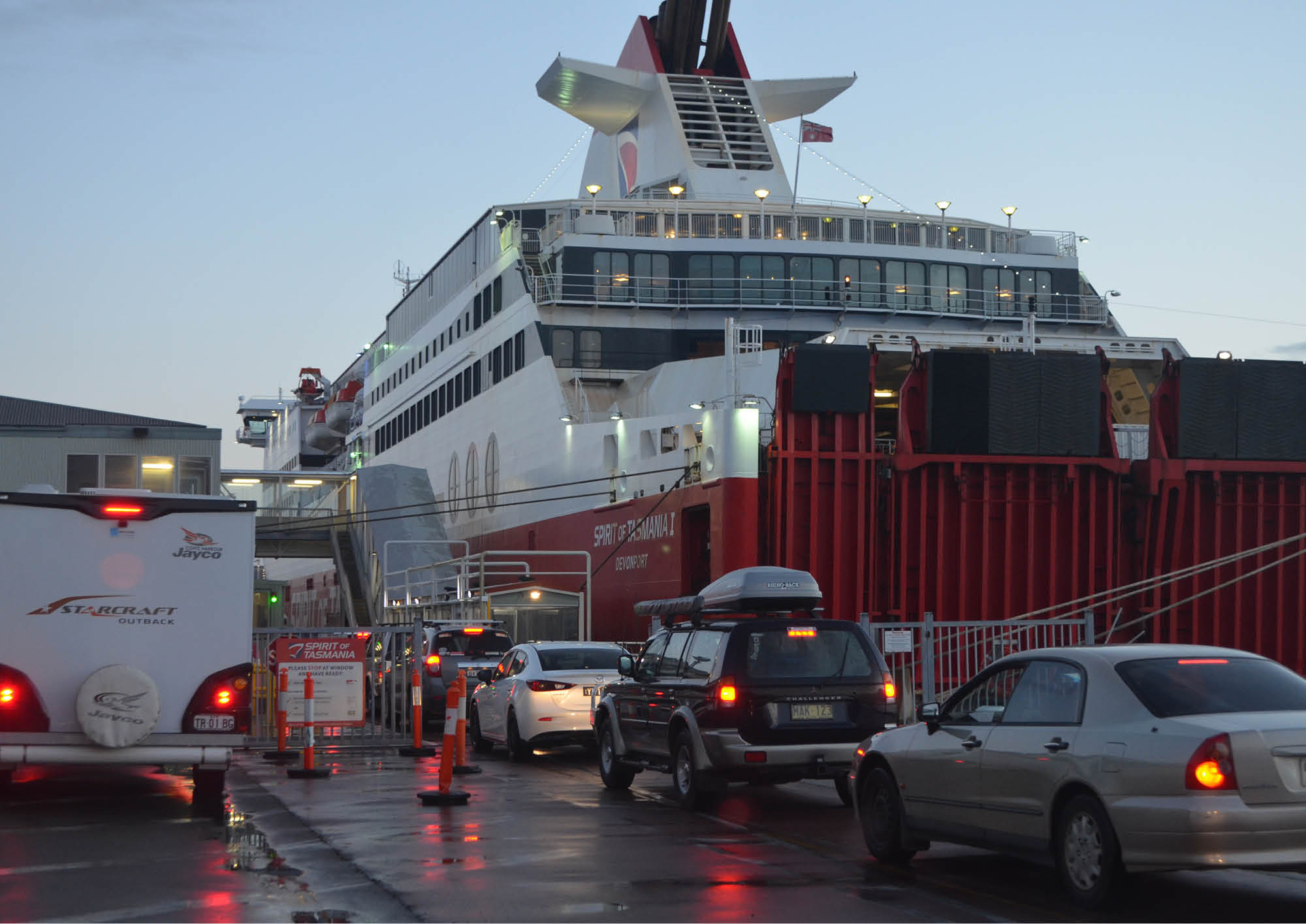 TT-Line Chairman, Mike Grainger, said "the move to Geelong provided the company with a unique opportunity to enhance the passenger experience and provide room to expand our freight offering in line with the demand for many years to come. Our operations are often negatively impacted by significant congestion in the greater Port of Melbourne area, particularly when cruise ships are in port. That, in turn, causes delays in loading and discharge of passengers."
While some have voiced concern over a longer journey to the Geelong site, according to studies undertaken by TT-Line, the location will be much easier to get to, without the need to negotiate Melbourne city traffic. While the actual boat trip itself should be no longer, due to a similar distance being travelled by the Spirit of Tasmania ships.
There is no specific date of the move to Geelong's Corio Quay, and for operations to start at this stage, however the lease at Station Pier is set to expire in 2022, so the transition to the new quay will be well and truly completed by that time.