In the wake of the technoPODS tiny homes "debacle", the administrator of the Lemon Caravans and RVs in Australia Facebook group, Ms Tracy Leigh, is warning consumers to be aware of temporary changes to insolvency laws created to protect companies in financial trouble as a result of the COVID-19 crisis.
In response to the pandemic, the Australian Government introduced temporary changes to insolvency laws that offer temporary restructuring relief for directors from personal liability for trading while insolvent in relation to debts incurred in the ordinary course of business.
The changes effectively allow a business to continue trading for three months while technically insolvent which, under normal circumstances, would be illegal. The scheme also increases the amount that must be owed to a creditor from $2,000 to $20,000 before the creditor can issue a statutory demand for payment on the company, leaving many smaller creditors in limbo.
The warning comes after Ms Leigh saw news reports of tiny homes manufacturer, technoPODS, owned by Mr Jason Caruana, taking $300,000 in deposits for tiny homes and allegedly failing to deliver them to their customers.
According to the Gold Coast Guardian, Amphibia Engineering Pty Ltd, which traded as technoPODS and waterPODS, was founded by the UK-born architect and his wife in 2015. They marketed the homes at people who wanted a property without a large mortgage, while at the same time reducing their carbon footprint. In addition to the undelivered tiny homes, it is alleged technoPODS owes at least eight workers more than $30,000 in unpaid wages and other entitlements.
Ms Leigh reached out to technoPODS victims and is now assisting them with understanding their consumer rights, making their complaints to the Queensland Office of Fair Trading and getting them escalated. She has obtained in-principle support from her solicitor for a potential class action and is also offering emotional support to technoPODS customers in dealing with this crisis.
According to Ms Leigh, before she got involved, the victims were very distressed, not knowing what their future options were. They now have some hope that they may either obtain redress or at least that the directors will be prosecuted.
Ms Leigh told RV Daily, "Customers have lost between $14,990 and $71,388.75. One has paid three instalments totalling $71,388.75 and received nothing. She was recently told that her tiny house is still not finished. She is currently paying off a substantial loan."
Ms Leigh added, "Some customers have received a tiny home that is incomplete with very poor workmanship. The cost to finish off their tiny homes ranges between $6,000 and $19,000. As of 18 December 2020, Mr Carauana was still asking for payments from the customers after writing a letter to them on 7 December 2020 stating he needed more funds to finish off the projects."
"Sadly, most of the victims are women trying to get into affordable housing. Some have become homeless as a result of this debacle."
Ms Leigh shared with RV Daily some of the comments from technoPODS victims.
"The Australian dream of homeownership is unattainable as a single, low-income earner. A tiny home was going to be the answer to escaping the rent trap and getting ahead in life. technoPODS has taken that away from me."
"This is a debacle. Hundreds of thousands of dollars unaccounted for and ten homes locked up while their buyers are mostly homeless. I've lost not only my life savings but a loan I'll have to pay back. I'll never build up those savings again."
"Our dreams have been shattered. We have no technoPOD and a debt to pay with nothing to show for it. The tiny was to be set up as our retirement plan now that has all been blown out the window."
Tiny houses are small transportable dwellings that became popular in the USA as people looked to downsize their homes and simplify their lives. The Australian market for tiny homes is growing as residential house prices increase and more manufacturers enter the market.
Ms Leigh told RV Daily she has had advice from Vehicle Safety Standards, Department of Infrastructure, Transport, Regional Development and Communications, a tiny house affixed to a trailer is classified as a road vehicle, and therefore must comply with both the Motor Vehicle Standards Act 1989 and Vehicle Standards Bulletin 1 (for trailers).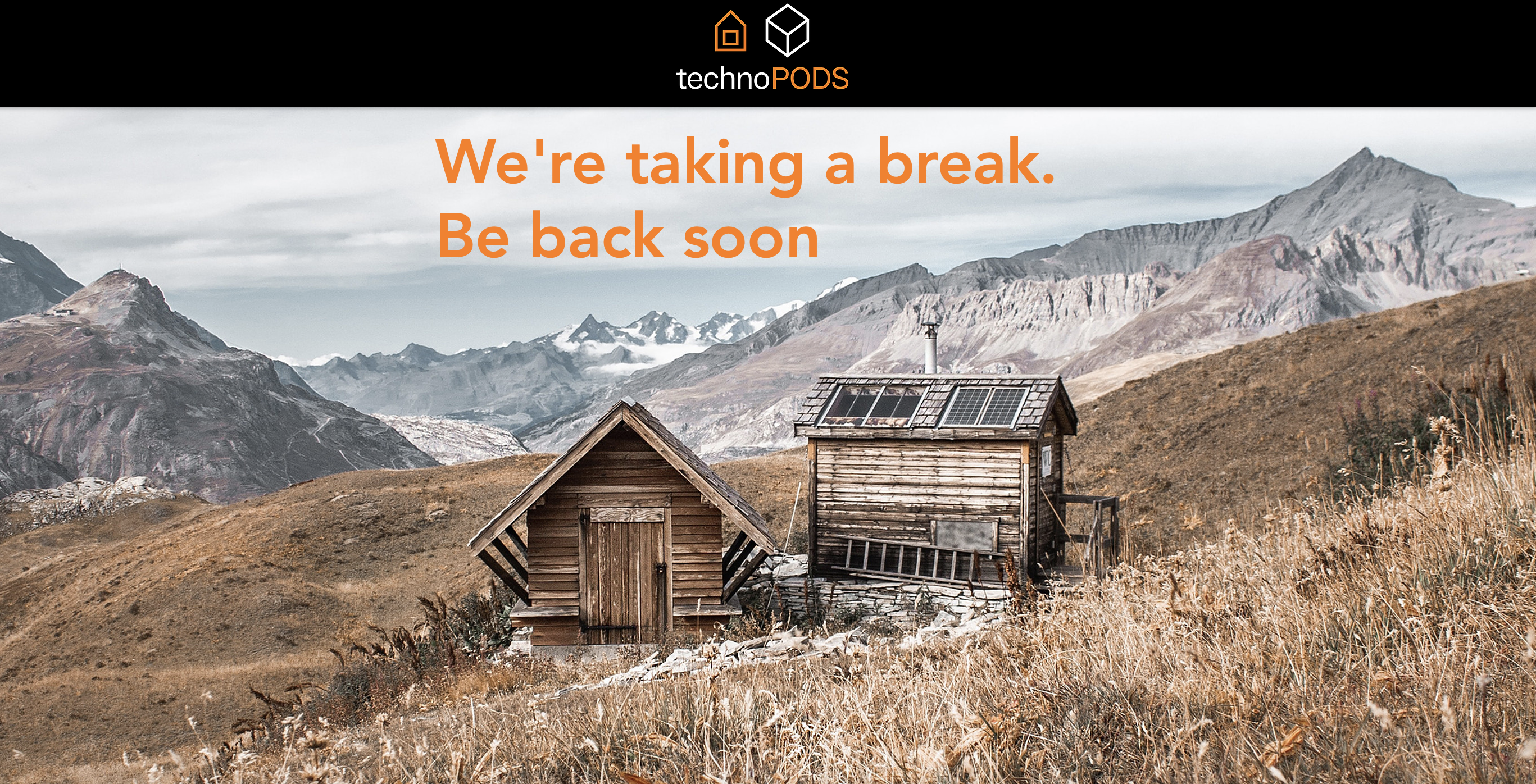 Multiple complaints have been made by the aggrieved customers to the Queensland Office of Fair Trading and today Ms Leigh can confirm that they are being investigated. The allegations against Amphibia Engineering Pty Ltd and the Caruanas are very similar to those against Glenn Wills, director of Gidget Retro Campers, which concluded with significant fines and redress orders in 2018 after the Queensland Office of Fair Trading took successful legal action.
Mr and Mrs Carauana now have three months of protection from trading insolvent charges. Ms Leigh fears Mr Caruana, who appears to be managing the company, is likely to try and exploit that to sell more tiny homes in an attempt to trade his way out of the situation. However, Ms Leigh is hopeful the recent publicity "will stop more victims from signing up and potentially losing their money."
Today the technoPODS website says the company is "taking a break and will be back soon".