Unless you've been living under a rock (or boulder in my case), chances are you'll know about the OBD2 port and that it can "somehow help you diagnose and fix issues" with your four-wheel drive. As you could well imagine, the OBD2 port will not really be much help unless you have something to plug into it, something that can read and interpret the data coming out of it. If you're a bit lost or unsure of what an OBD2 port is and what it can do for you, have a read of this yarn here. But, there's nothing that will grind your trip of a lifetime to a screaming halt like your tow rig in limp mode. So with that in mind, we've reviewed the Autophix OM126 OBD2 reader.
We just got our hands on a rather neat little bit of kit (that Unsealed 4X4 has for sale in its Pop-up Store here) and thought we'd put it through the wringer, so you can make an informed decision when you're looking at buying an OBD2 scanner/reader. The new OM126 OBD2 code reader from the team at Autophix brings all of your vehicle data and Diagnostic Trouble Codes (DTCs) to your fingertips, which can get your four-wheel drive out of limp mode and help you to diagnose and fix anything going on that you might otherwise need a tow to a dealership or mechanic for.
This is just one of a few different scanners that Autophix makes (keep an eye out for my review coming up on the Bluetooth enabled scanner/gauge soon). The Autophix OM126 OBD2 reader will provide you with the following information:
Read Diagnostic Trouble Codes (DTCs)
Clear/erase DTCs
I/M readiness (performs tests on the emission control system)
Data streaming and logging
O2 sensor tests (for those with petrol-powered vehicles)
EGR/EGT information (where applicable)
DTC lookup from code – see the link above to our OBD2 yarn
Upgradable/updatable software via USB port
After having a play with the Autophix OM126 OBD2 reader in my HiLux, I was actually rather impressed with the unit. It features a full-colour display, will run on any OBD2/CAN port (post-1996) and supports all OBD2 and CAN protocols, which means unless you've got something proper exotic, this will read what you're plugging it in to.
The data available gives you a good amount of information, which will allow you to diagnose any hassles or issues you're having with your four-wheel drive, and its rather small size means you can tuck it away in the glovebox. Theses whizz-bang little units are priced at just $149.95, so the first time you need to pull it out and clear a code, it's just paid for itself in the form of a towing fee. Depending on what the problem is, and if you're handy on the tools, it could even save you a trip to the mechanic.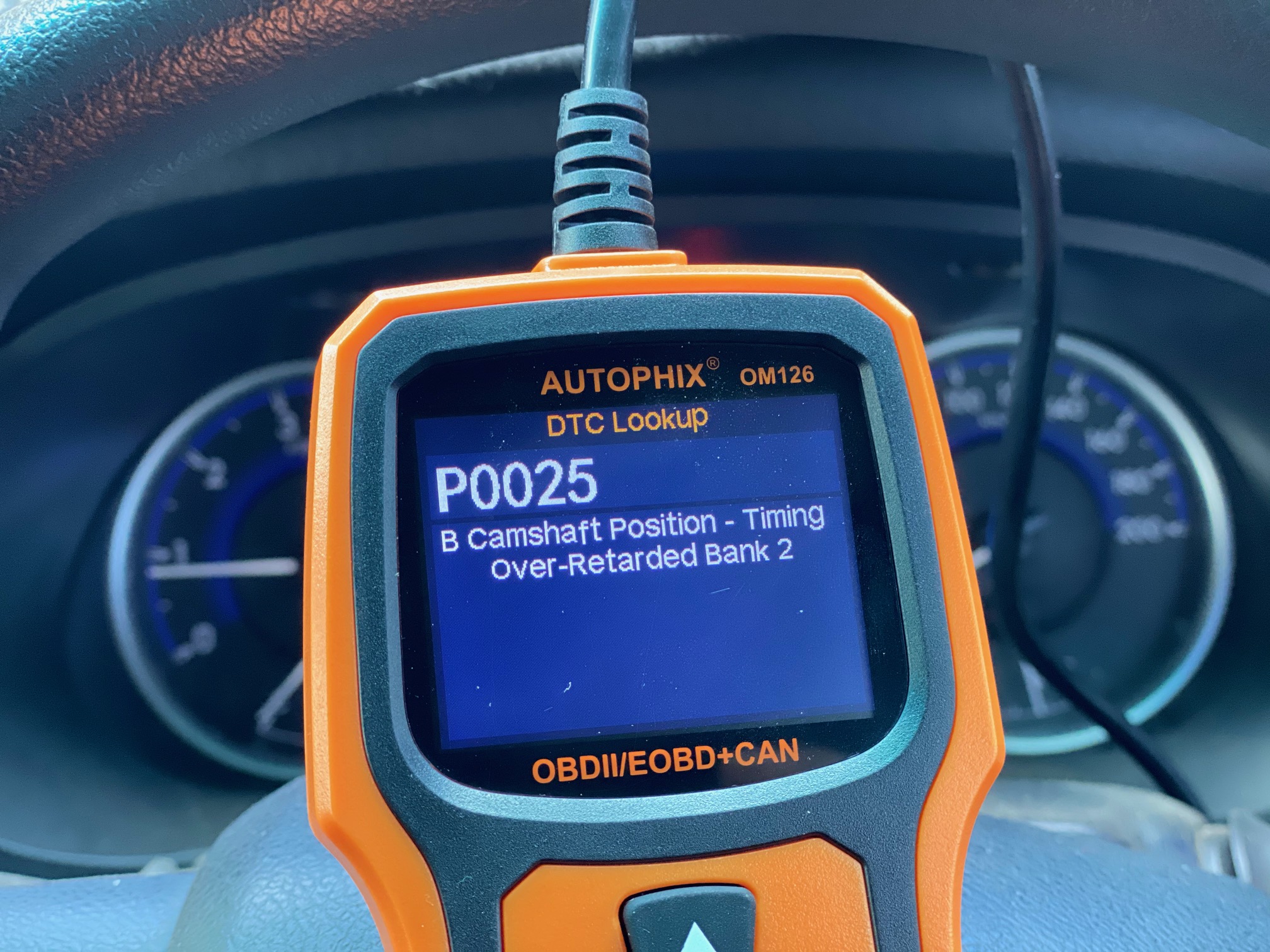 All in all, it's a decent bit of kit, and the only thing I couldn't get it to read on the HiLux was the gearbox data… but then I remembered my HiLux is a manual, so I've not got an ECU for the gearbox, thus no data. D'oh! (Operator error, Wes, operator error. – Ed.)