REDARC 50amp Battery Charger BCDC1250D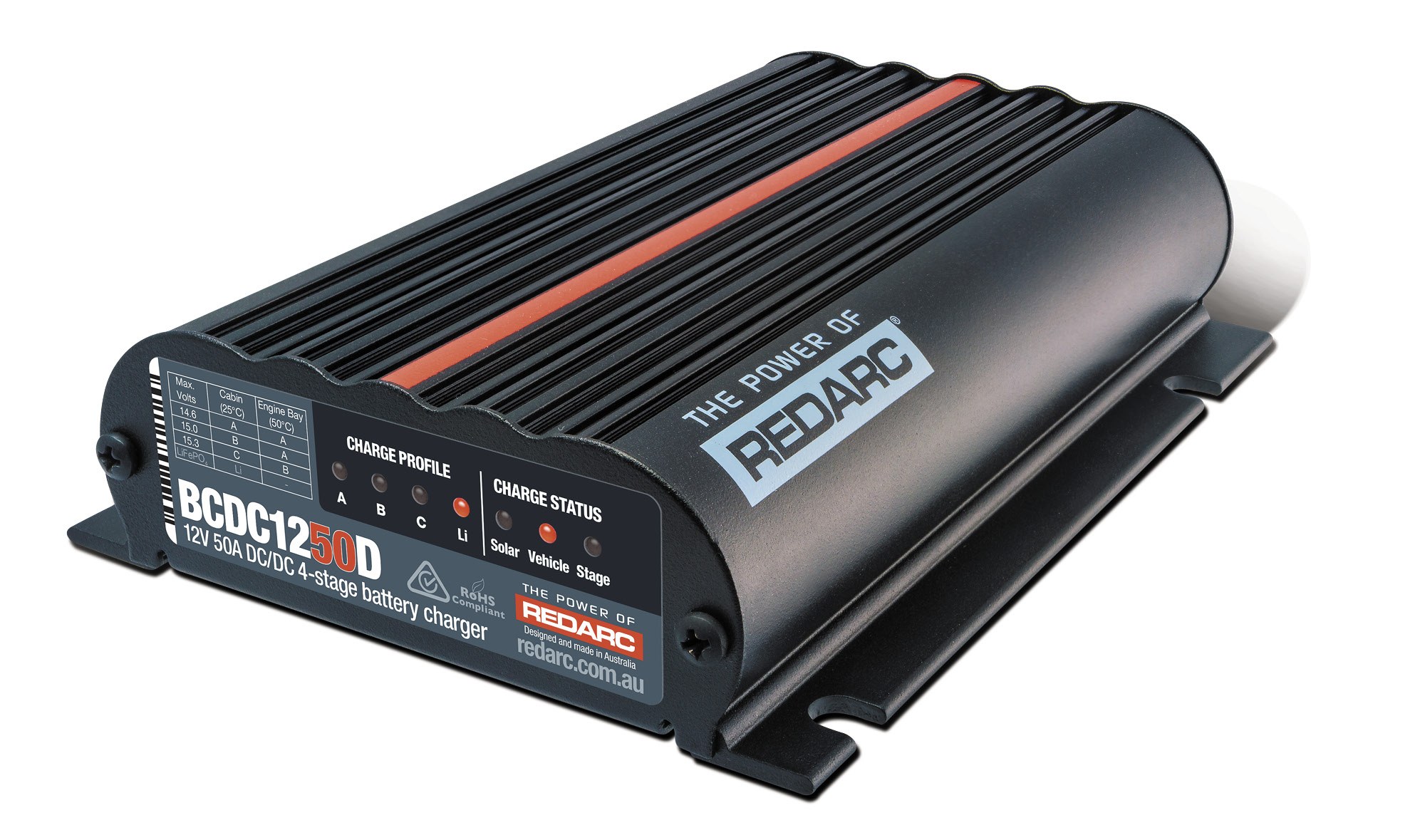 REDARC have recently released the BCDC1250D – a bigger, more powerful 12-volt dual-input 50amp in-vehicle battery charger (try saying that 10 times in a row…). Designed to charge all major lead-acid batteries, it also includes a lithium charging profile. A key feature is separate vehicle DC and solar inputs; the unit will charge from both solar and the alternator simultaneously and with inbuilt Green Power Priority, the BCDC automatically selects the solar charge first, taking the load off the vehicle's alternator.
Compatible with both standard and variable voltage/smart alternators, and both 12V and 24V vehicle systems.
RRP $777.56
For more info: REDARC