The Amazing Rebirth of a 1967 Jurgens Caravan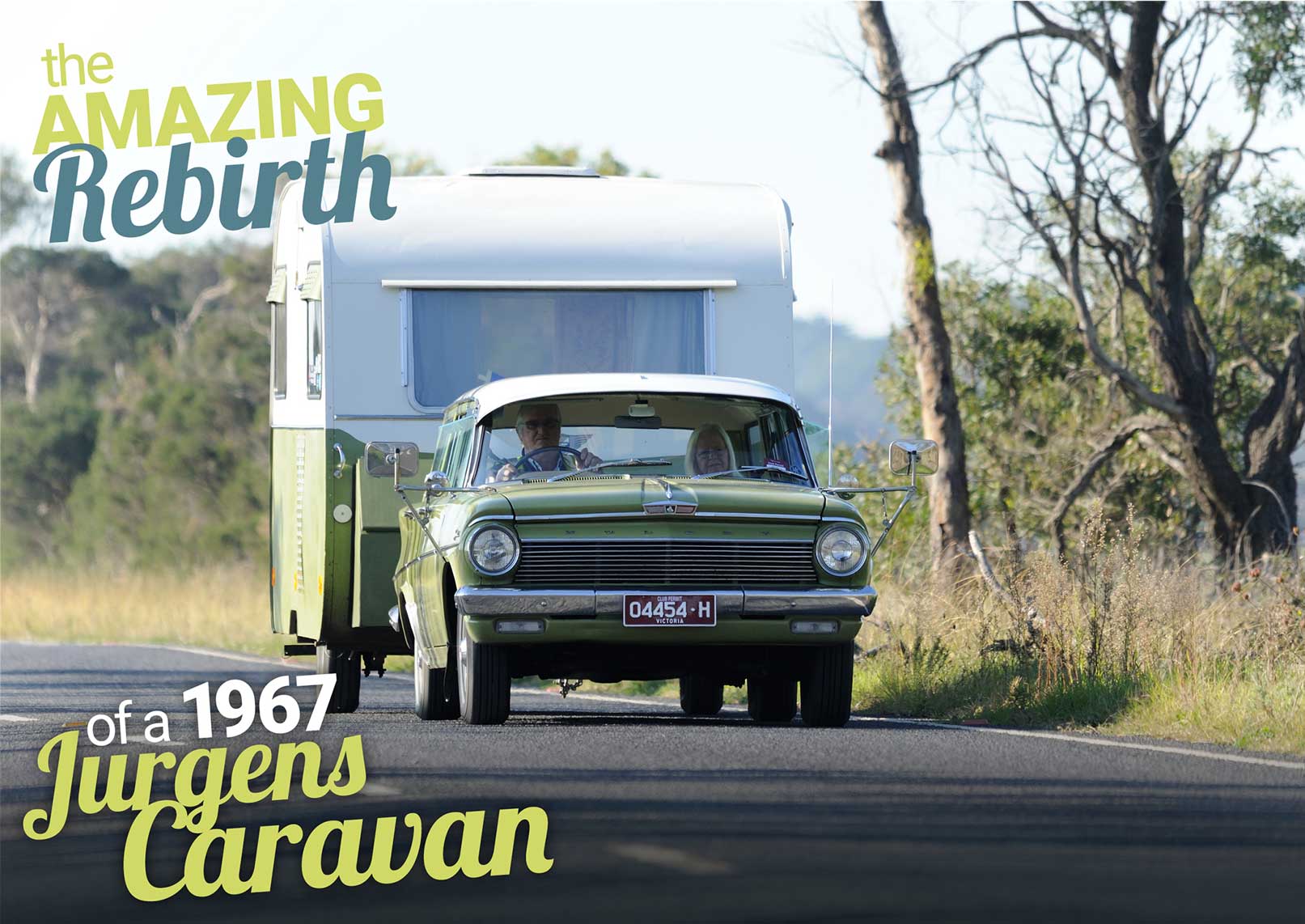 In a story dating back to 1952, caravan manufacturer Jurgens has been reunited with one of its original vans – the 'Pumpkin' – made in South Africa, and now fully restored by retired adventurers, Jeff and Ana Thomas.
Jeff and Ana recently visited the Jurgens factory in Pakenham to meet research and development director Eddie Wills, who was able to shed some interesting insights on its creation.
The van was manufactured in South Africa in 1967 and was a part of a 10,000 fleet produced by Jurgens from 1952.
Designed by Dutchman Wim Slippens, whom Eddie (South African born) had the privilege to meet, the van was built to handle Africa's harsh environment and was called the Pampoen Karavaan, which translates to Pumpkin Caravan.
To-date no-one knows who shipped this particular van to Australia, while Jeff stumbled upon it on a farm in Orbost, Victoria and set about restoring it – the chassis was badly rusted, the timber had rotted and a lot of work was needed to get it on the road.
Jeff's attention to detail included peeling off the stickers and getting new ones made. The laminated table, complete with a map of South Africa, was badly bowed, however he managed to peel of the laminate and use it on the new table.
A year of restoration dedication and Jeff and Ana are now taking the van on many touring holidays around the country.