READERS' RIGS – A FIVE-YEAR PLAN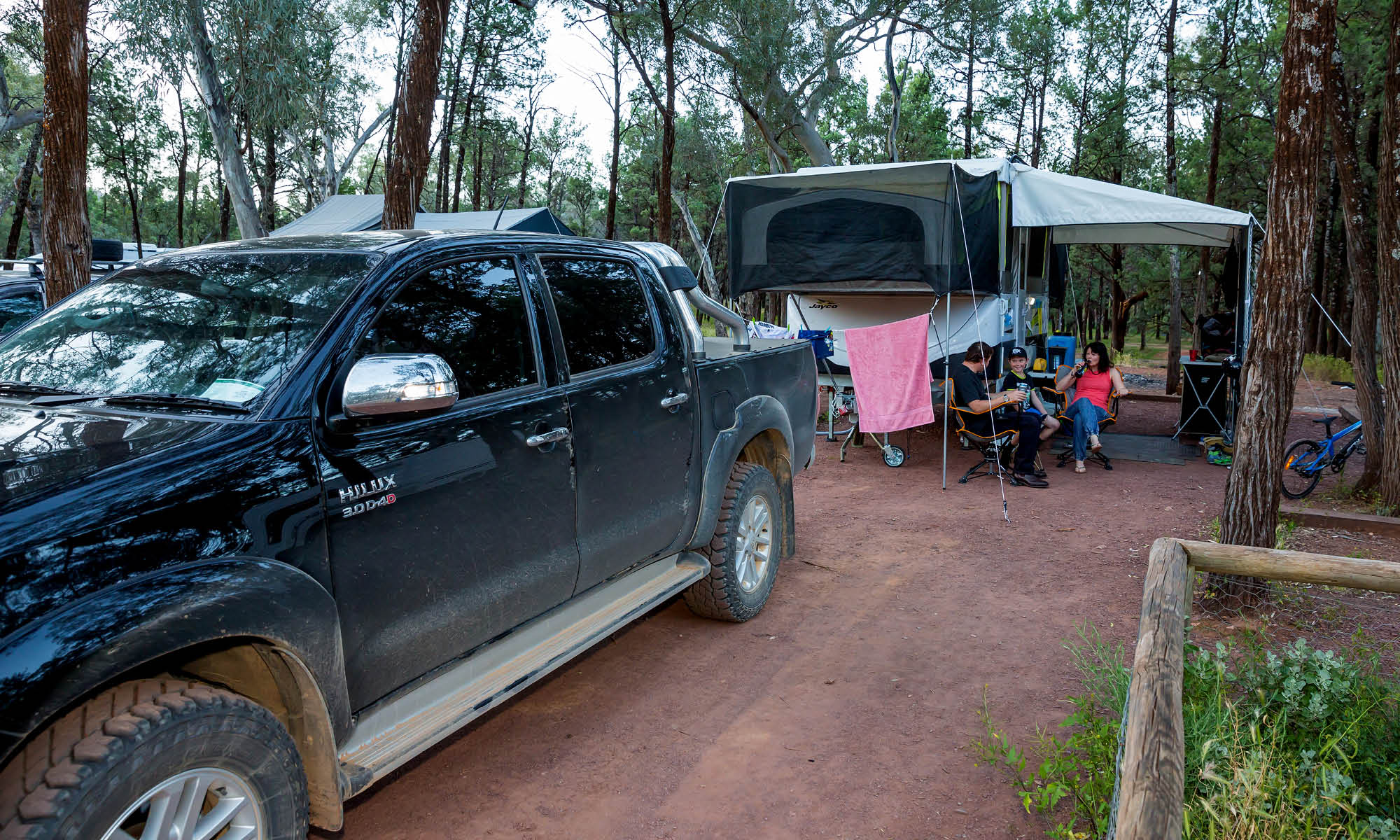 It has been five years since Andy and Gabbie Nottle covered the eastern side of Australia, do they finally have the right set-up to take on Australia's west?
For images, videos and the full RV Daily experience, read this in our online magazine.
Andy and Gabbie live for their weekend escapes in their 2015 Toyota HiLux and 2016 Jayco Outback Hawk combo. The Hawk was made to order in late 2016 with an outside shower, hot water system, roof racks, annexe, and a TV and stereo system all added to the build to really suit their needs.
Their HiLux has recently been fitted with a lift kit to help improve stability on the road while they are towing. With South Australia and Flinders Ranges already under their belts, Andy and Gabbie are looking to the future with a plan to spend a couple of months touring the western side of Australia. "Approximately five years ago we travelled the east and top end but our son was a lot younger and we travelled with a twin-axle Jayco Stirling caravan, both limiting where we could go." Andy and Gabbie, it sounds like you are well on your way to exploring what this beautiful country has to offer and the team over here at RV Daily hopes the HEMA HX-1 coming your way will make it even easier!