Why I bought a … is a new place for RV Daily readers to tell us what they bought, and what they think about their purchase. In this story, it's Why I bought a … Newlands Ltd caravan.
Reader's name and location?
Janette Lipman, Sydney, NSW.
What did you buy?
A Newlands Ltd Mk2-530Z by Concept Caravans, made in Victoria. It's a single-axle, semi-off-road van.
Where did you buy it from?
I found it at a Camping and Caravan Show in Rosehill in 2016. I bought it via Alan Graham's Caravans and RVs, which is the Concept Caravans dealership in Gosford, NSW.
New or used?
It was new, I traded-in my Avan
How was the dealership/yard experience, in terms of the handover, etc. That's one area buyers often complain about.
They were easy to deal with at the sales and service side. Obviously keen for a sale, I got the show model and the trade deal was sharp. The van was available within the month, so virtually no waiting time. Importantly, the handover was very thorough. It took more than an hour and the service expert dealt with me personally, which I appreciated.

Are you an experienced caravanner?
I travel alone, although often with other friends in their own rigs. I started camping in tents in the 1980s then moved to a trailer in 2010. I got my first van two years later, and so onto this one, which I've had for four years. I travel every year sometimes for many months, so I guess that makes me experienced!
Why did you choose the brand and model you did?
It was an impulse buy! I went to the Rosehill Show to get some bits and pieces, started looking at some of the off-road vans, but felt they were either too expensive or not comfortable enough. I had a niggling thought that I wanted to get out of the Avan, as I'd had several issues with faults and service, but the buying the Newlands was on impulse.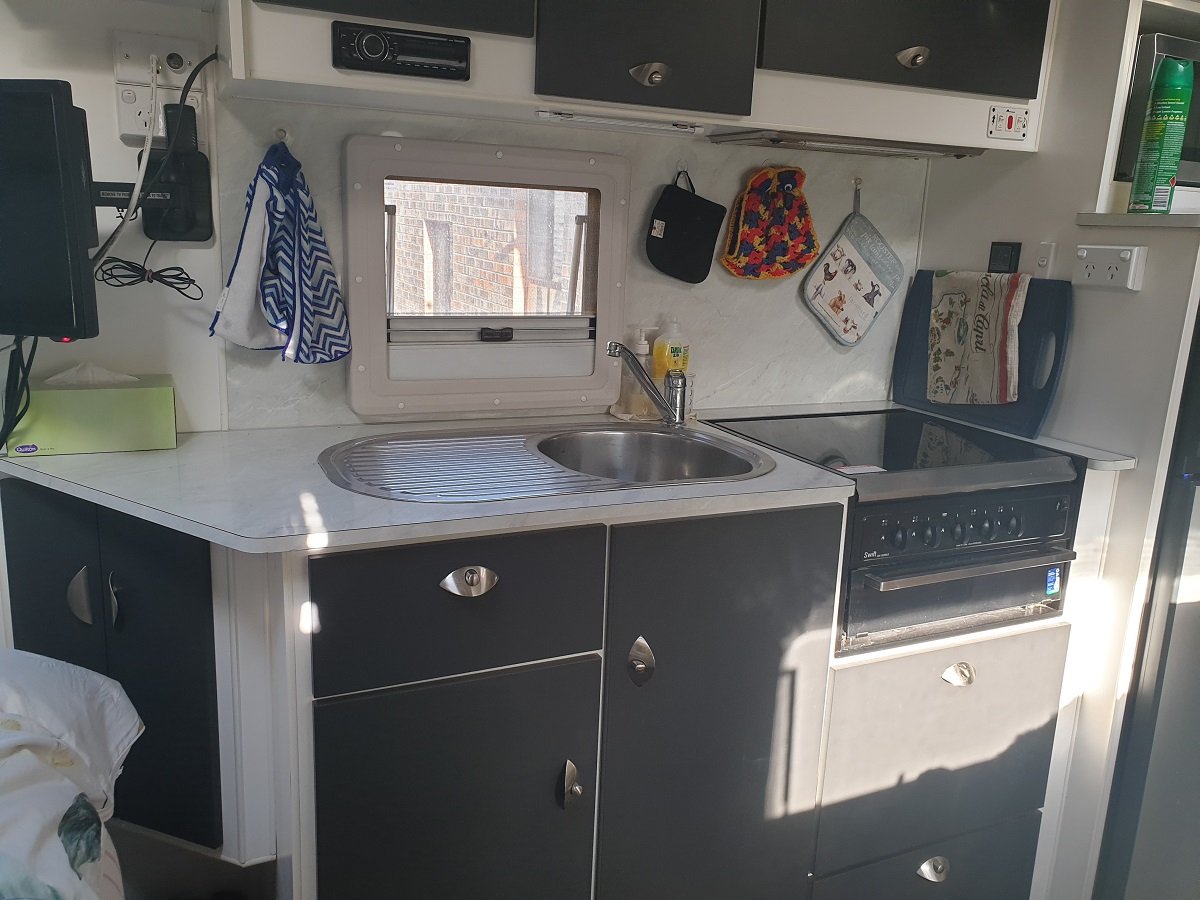 I bought it because it was a good price, the dealer met my trade-in requirements, and it met my needs in that it was a single-axle, semi off-road, less than 20ft long, had two large gas cylinders, two large water tanks, good ground clearance and the dealer was just up the road in Gosford, for service requirements. It was set up for free camping with a large battery and good-size solar panels; all included as it was a show special.
Is there something that this brand/model does that others don't?
Not really, it's a pretty standard caravan in this price range, which was $54K, although I think the extras I got were great. [What were they?] They were: Solar panels, good-size TV/DVD and radio connected to a good sound system, and truck tyres, I think! Oh, and a superior TV aerial (it actually works) with a booster, and an outside fold-down table/shelf.
What's the standout or best feature(s)?
This will seem odd, but as a female, my full ensuite bathroom is fantastic. It is so much more useable than the more common wet room, i.e. The toilet and shower in the same cubicle. More seriously, I guess I have to also add that the ability to free camp for as long as I want is an outstanding feature. I am confident in being able to get to most places I want, safely, and be able to stay for several days, off-grid. This van, unlike my previous two, will go down most gravel roads without a problem – although I didn't take it on the Gibb River Road – and I have the capacity to last for several days on the gas, water and battery power I have. I free camp a lot, as these places are often the most beautiful and interesting, so the capacity to do that is really important to me.
And what's not so good?
The only real annoying issue I had was the silly plastic water taps that were fitted under the van to each of the water tanks. These were to allow easy tank drainage but were the first casualty of bumpy gravel roads; they got knocked off and I lost water. I have had them removed and replaced with bungs, so no more issues.
Anything break that required dealer/brand back-up, and how did that go?
Nothing major. After four years, I needed a new battery and a new charger and it took a little troubleshooting to work that out, but the service department staff at Gosford were always on the end of the phone with advice, never lost patience with me, and even gave me a personal mobile number to use for that advice!  I make a point of getting my van serviced regularly, so I don't often have problems. It's very, very important to me as a solo traveller who dares to go off-grid!
Anything else you'd like to mention?
I see more and more Concept Caravans these days so they are clearly growing their market share and I have spoken with many other owners that I meet on the road. All are happy with their vans, as I am. I think they are well built, in Australia and aftersales service has been excellent in my experience.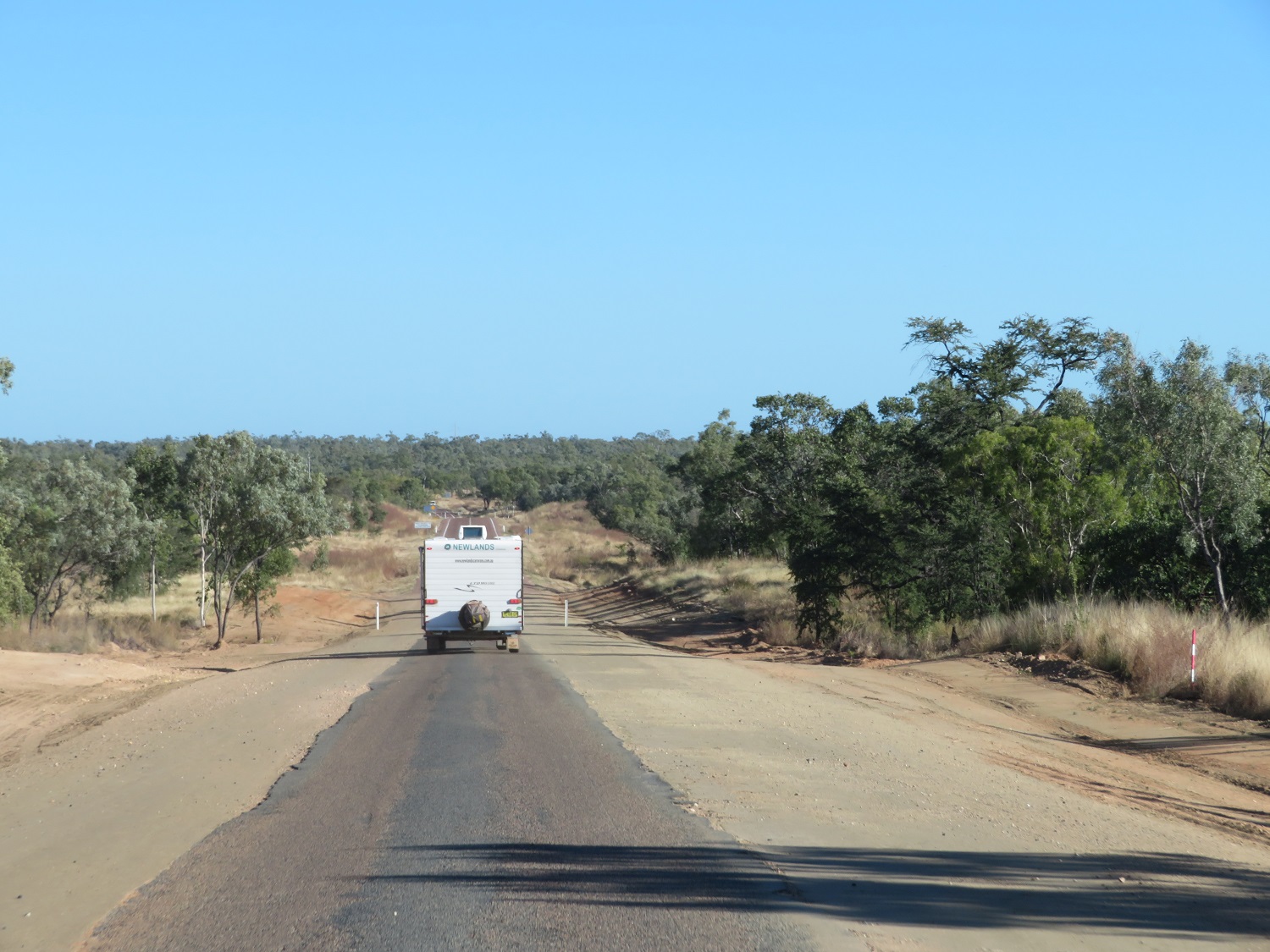 Would you buy the brand again?
No. I have no reason to change from this van at the moment and have no plans to. However, if I was looking to buy again, it would be because my travel needs have changed, and I would be choosing to stay on the tarmac or go further outback. This would mean changing to either an even more rugged off-road van, such as a Lotus, or moving away from towing to a Toyota Coaster bus. I don't like the Winnebago-type motorhomes.
The Newlands caravan model Janette bought has been superseded, but the Newlands range is viewable here
If you'd like to tell us why you bought your caravan (or something else) for Why I bought a … please drop us a line at sayhello@rvdaily.com.au