Weber barbecues are a popular choice for many caravanners. Why? Well one convincing reason is all of the cooking accessories available to buy for use in them. The Weber Q frying pan is one versatile piece of cookware that can be used from breakfast to dessert. When you're on the road, it conveniently packs neatly away in its own box.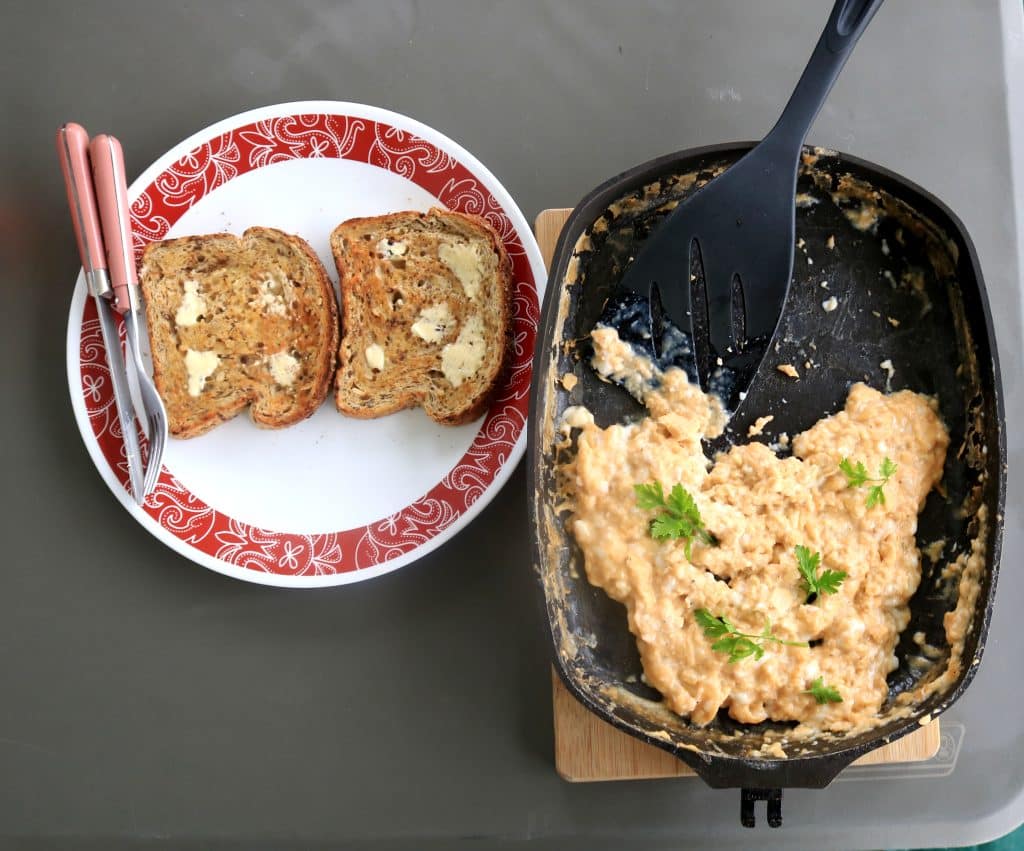 Fit for purpose
It claims to be non-stick and it doesn't lie! If a delicious roast is on the cards, you simply need to brush the meat and veggies with oil before putting them in the pan. Washing up is no longer a chore on your list as the food won't stick. What a relief.
The Teflon coating makes it easy to wipe clean with a cloth and soapy water ready for its next use.
Personally, when I bake cakes, I line it with greaseproof paper and raise the pan on a trivet to keep it off the direct heat.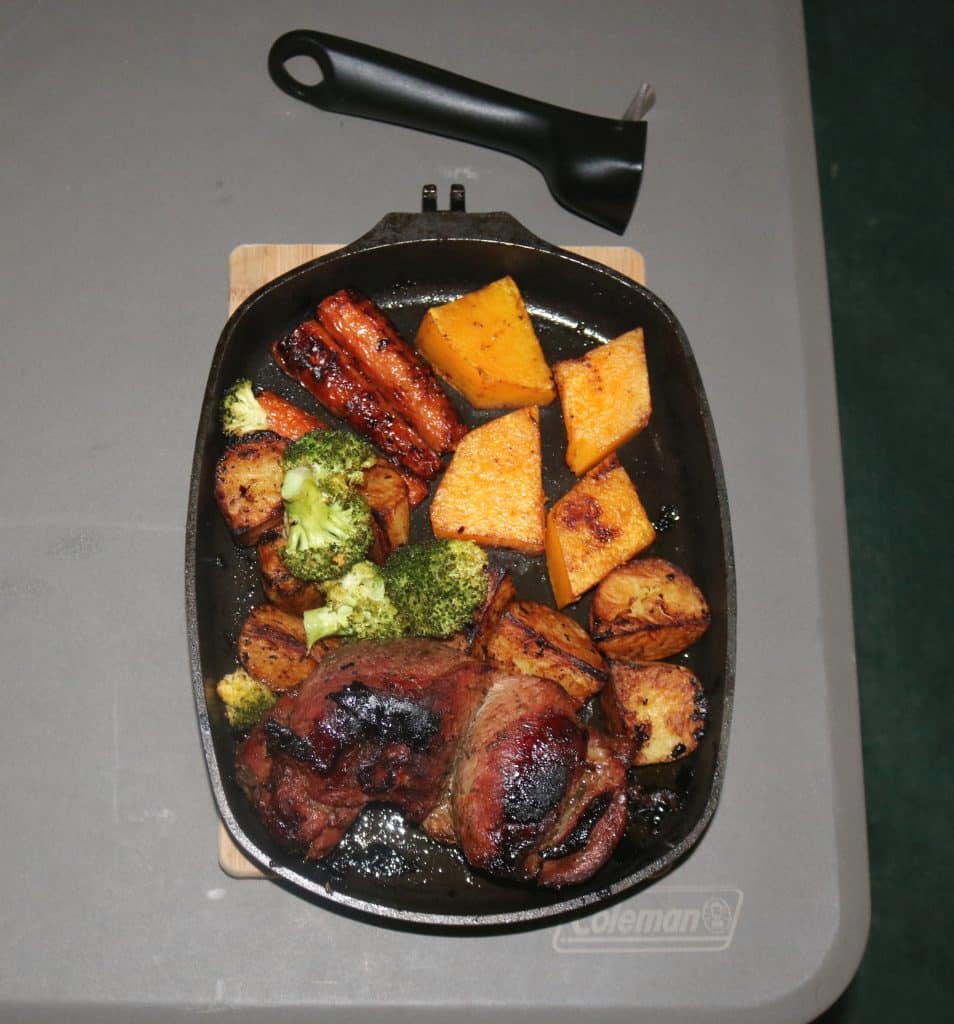 Removable handle
A useful feature that the Weber frying pan has is its removable handle. It makes carrying it to the grill easy, where you can quickly unclip the handle and close the barbecue lid during cooking.
When it's time to remove the frying pan you simply slide the handle back on, lock it into position and the pan can then sit on a heatproof board for serving. Easy peasy.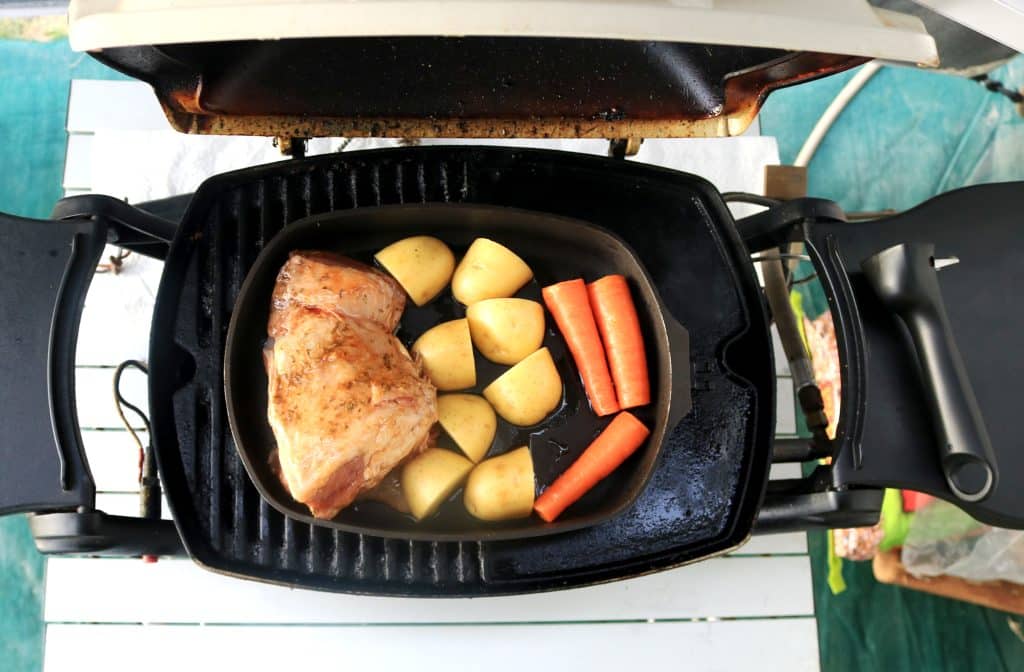 What's cooking?
The frying pan is big enough to make a hearty camping breakfast for two, (did someone say spicy tomato and egg Shakshuka?!) For dinner, it's perfect for a slow roasted pork belly or rolled lamb and veggies.
If you're hosting guests, you can easily make classic favourites such as potato bakes, lasagne and focaccias.
For those times you really want to impress, you can whip up a fruit cobbler for dessert. Low on time? Bake a packet cake mix and serve with cream or ice cream. A good tip is to carry some long life cream with you so you're ready to whip up a dessert at any moment.
What we love and what we don't love
Pros
Detachable handle makes it easy to carry and clean
Versatile as a frying pan and baking dish
Easy to clean
Stores away neatly in its box
Cons
Heavy to lift when full of food
May be out of budget for many
Care needed to attach the handle to the pan in the hot Weber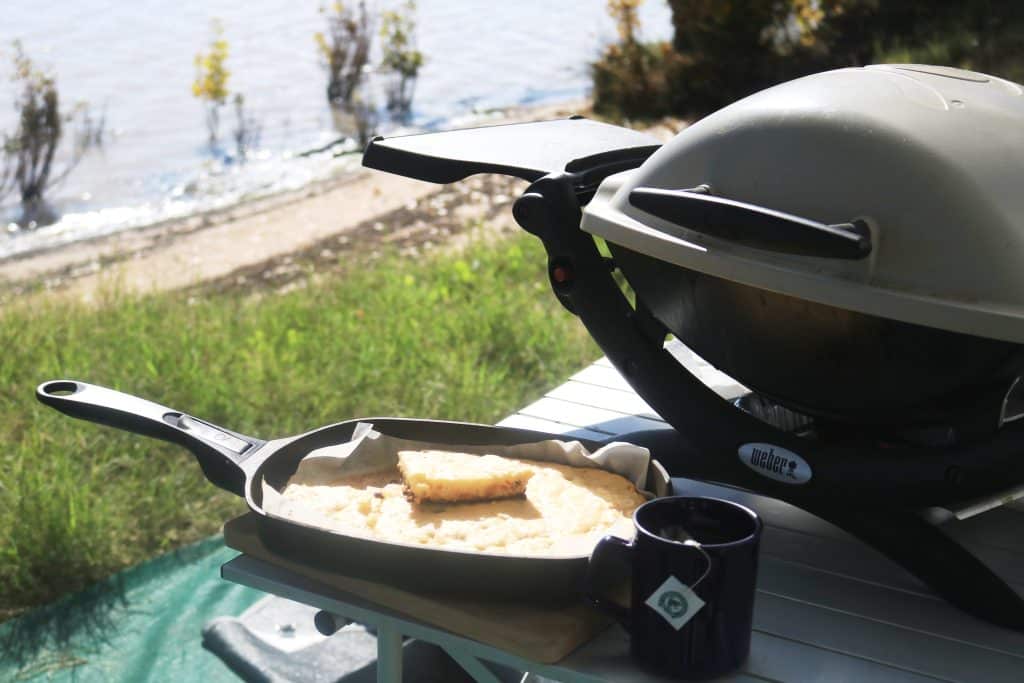 Where to buy
The WeberQ frying pan retails for around $94.95 and can be purchased in Weber stores and stockists, located all around Australia.