PARK 1: Albany Holiday Park, WA
If you think winter is a bad time to hit the road, think again. Winter means great deals, less crowds and it may also mean getting to see things you wouldn't otherwise see – like whales, for instance. Whale season is well and truly in effect on the west coast of WA in the winter months, right up until the end of October, and Albany offers prime whale-watching spots. Albany Holiday Park is the perfect place to stay if you want to see the humpbacks.
Park your wheels up at a roomy powered site, which offers great views as well as being close to amenities and far enough away from main roads that you can enjoy your holiday in peace. You can choose between grass or double concrete slabs, and there are a limited number of drive-through sites up for grabs. There are even pet alpacas to feed and pat! Cosy up in the rustic little shed, where you'll find a lounge area, TV, pool table and a wood-fire heater. If you can brave the cold, there are basketball and volleyball courts, as well as a big playground and park area.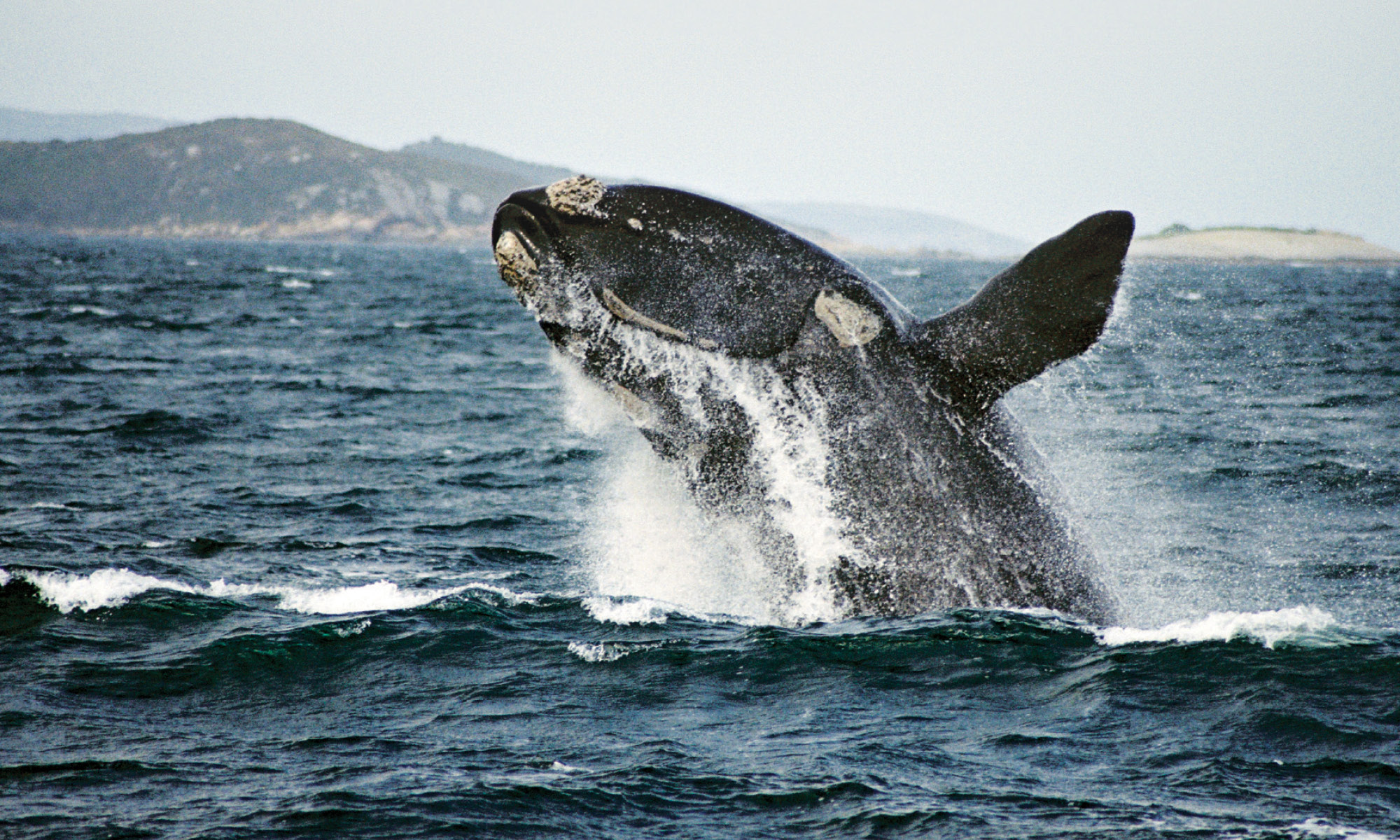 PARK 2: Opal Inn, SA
Winter is a great time to visit the opal capital of the world, Coober Pedy, in the heart of the South Australian outback. After all, what better way to escape the cold than to head outback and underground? You can head in on the Stuart Highway from Alice Springs, which will take you 6-8 hours, or from Adelaide, which will take you 8-10 hours. Caravanners and campers can stay at the Opal Inn Caravan Park, which is pet friendly and offers powered sites and grassy camping areas, as well as room options. There's an onsite laundry, restaurant, bottle shop, and free WiFi.
You'll be overwhelmed with things to do and places to go. The Umoona Opal Mine and Museum is unmissable – you can join one of the daily tours, browse one of the largest opal displays or grab a souvenir from the opal shop. Take a break out of your busy day to sit down and enjoy Italian coffee and freshly baked Belgian waffles at the Waffles & Gems Cafe in the main street of town, which is also a jewellery and local arts and craft shop.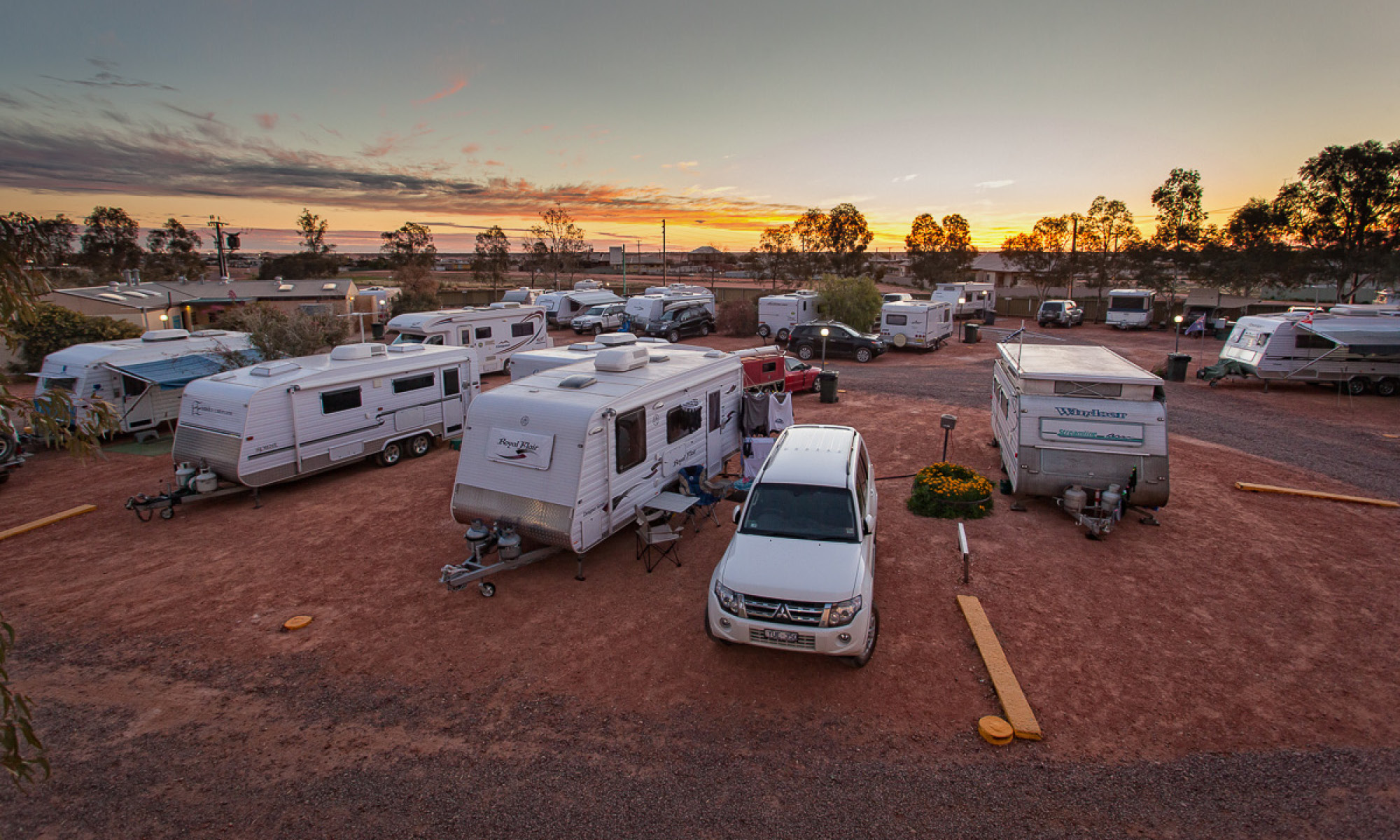 PARK 3: Wintersun Cabin and Caravan Park, NT
Everyone knows that if you want to escape winter, just head north. The Northern Territory boasts sunny, warm weather while the rest of Australia experiences the big chill. Wintersun Cabin and Caravan Park is just 2km north of Alice Springs city centre, and only 400 metres away from the supermarket, takeaway shop, butcher, and newsagent – it doesn't get much more convenient than that. The park offers LP gas refills, a dump point, van storage and luggage storage.
When you arrive, visit the office to grab a free map of the town and talk to the friendly staff about tour bookings and all the best local spots. Settle your van onto a neat, large powered site – most are grassy, while some have concrete slabs. There are two amenities blocks, a coin-operated laundry, clothesline, and a camp kitchen at your disposal. After a relaxing swim in the indoor pool, cook supper on one of the coin-operated barbecues, then take it over to the shaded eating area.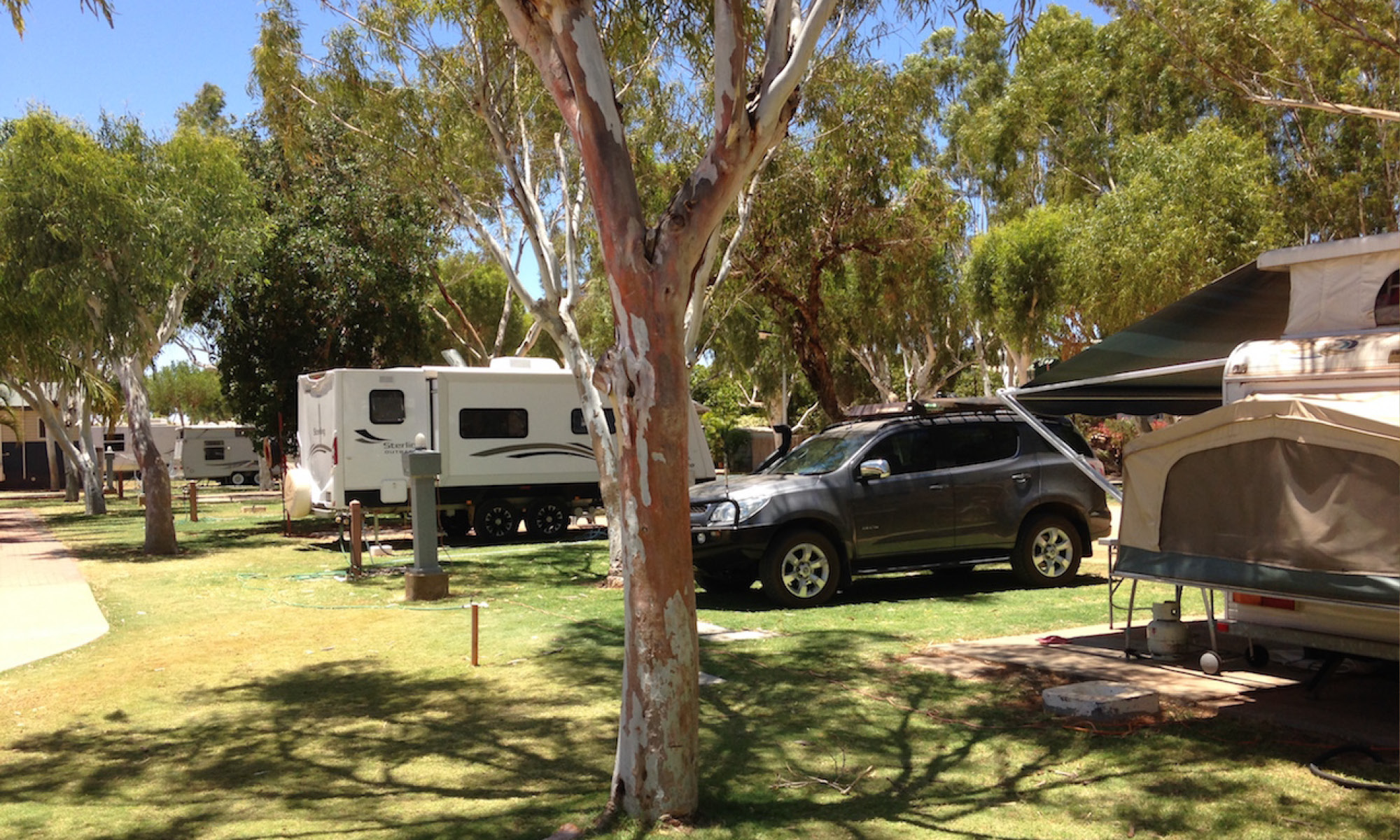 PARK 4: Scamander Sanctuary, Tas
It's easy to embrace winter when you're exploring the beautiful landscapes and features of Tasmania's East Coast, which offers mild weather all-year-round, and great events, like the Bay of Fires Winter Arts Festival.
Scamander is the beachside town where you will want to base yourself – conveniently located between the Bay of Fires and Wineglass Bay, you'll be just an hours' drive away from both of these great tourist destinations. Scamander Sanctuary is a caravan and camping park that will provide you with everything you need for a lovely winter getaway.
Book a powered or unpowered campsite, or one of the more lavish safari or bell tents, any of which will get you access to a clean amenities block (including showers), a camp kitchen and free outdoor barbecues, mess tents for eating, washing up facilities and two playgrounds for the kids to run amok on.
Follow the easy walking track down to the beach for a stroll in the fresh air, or wander next door to the nature reserve, which is perfect for bushwalking and wildlife-spotting.
PARK 5: Thunderbird Park, Qld
Mount Tamborine is set in the scenic Hinterland, only an hour from Brisbane. Temperatures average 17°C in the winter.
Thunderbird Park is one of the top options to set up camp or caravan; encompassing 112 hectares of Mount Tamborine, the park is rich with wildlife and dotted with rock pools and rainforests, so there is plenty of exploring to be done.
With a Rainforest Restaurant and Lounge Bar, you can enjoy a hot meal in a pleasant setting. Camp and caravan sites, located a short distance from amenities, all have firepits, so you can stay toasty on chilly nights. Bring your own firewood, or purchase some from reception. The park is dog and family friendly, with a no-noise policy after 10pm. You will need to bring your own water, or purchase bottled water from the onsite kiosk, which also offers wood-fired pizzas and snacks.
There are activities for everyone: the Tree Top challenge, horse trail rides, thunderegg fossicking, bushwalking tracks, bird feeding, mini golf and more.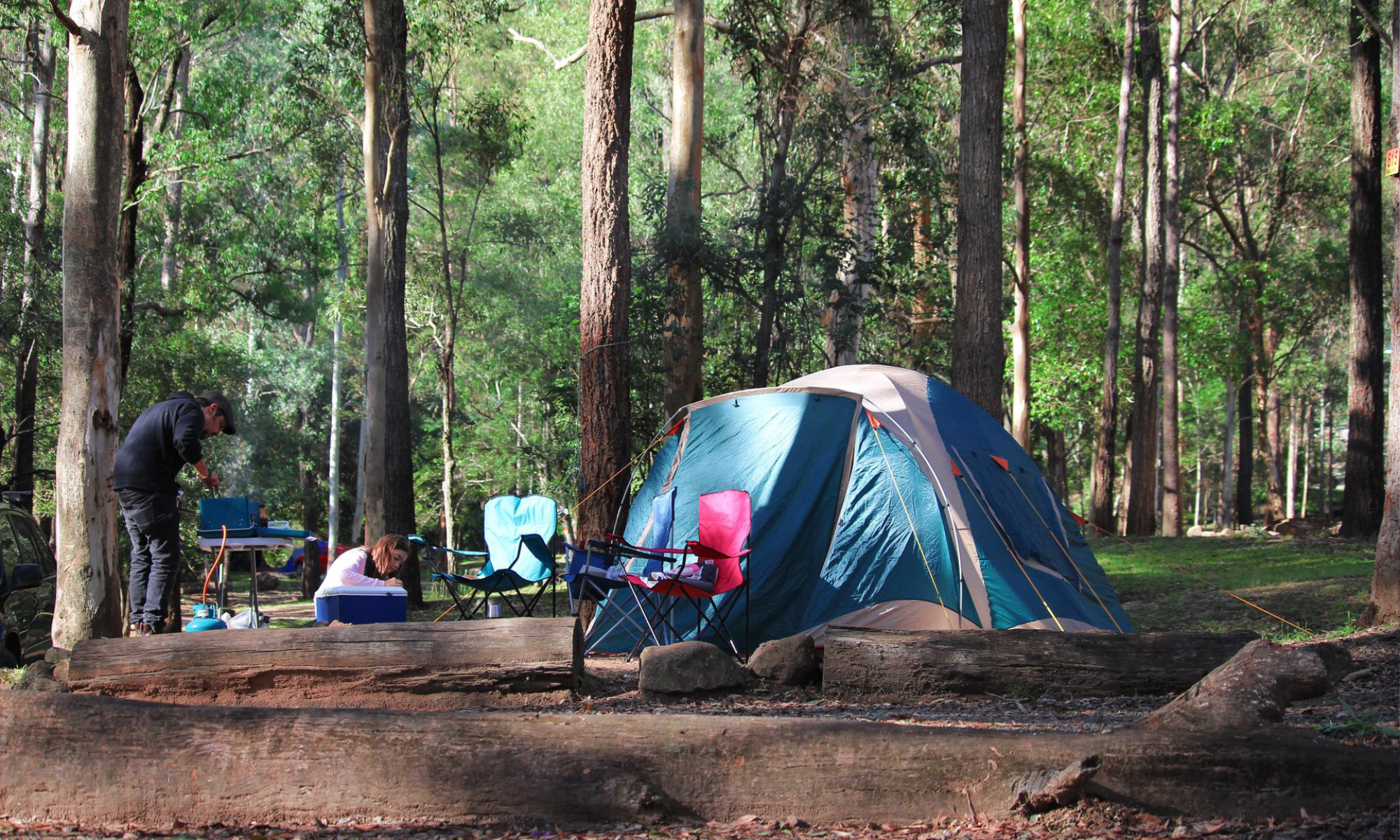 CAMP 6: NRMA Jindabyne Holiday Park, NSW
Experience the best of winter in Jindabyne, located at the foot of the majestic NSW Snowy Mountains just 30 minutes from Perisher and Thredbo, where you can hire skis, head to the slopes and take advantage of the snow for some winter fun. You will find Jindabyne Holiday Park on the shores of Lake Jindabyne, overlooking the Snowy Mountains and crystal blue lake. Park the caravan or camper up at one of the powered or unpowered sites.
There are plenty of things to do at the park itself, including nearby fishing spots, tennis and basketball courts, kayaking and a playground for the kids. If you prefer to stay snug indoors, there's a shared lounge and TV area with a camp kitchen, library, games room and snow facilities. You'll be close to the town centre, which has a shopping complex and restaurants, plus a host of attractions, such as the Kosciuszko Brewing Company.