Increased redress for owners of lemon vehicles on the horizon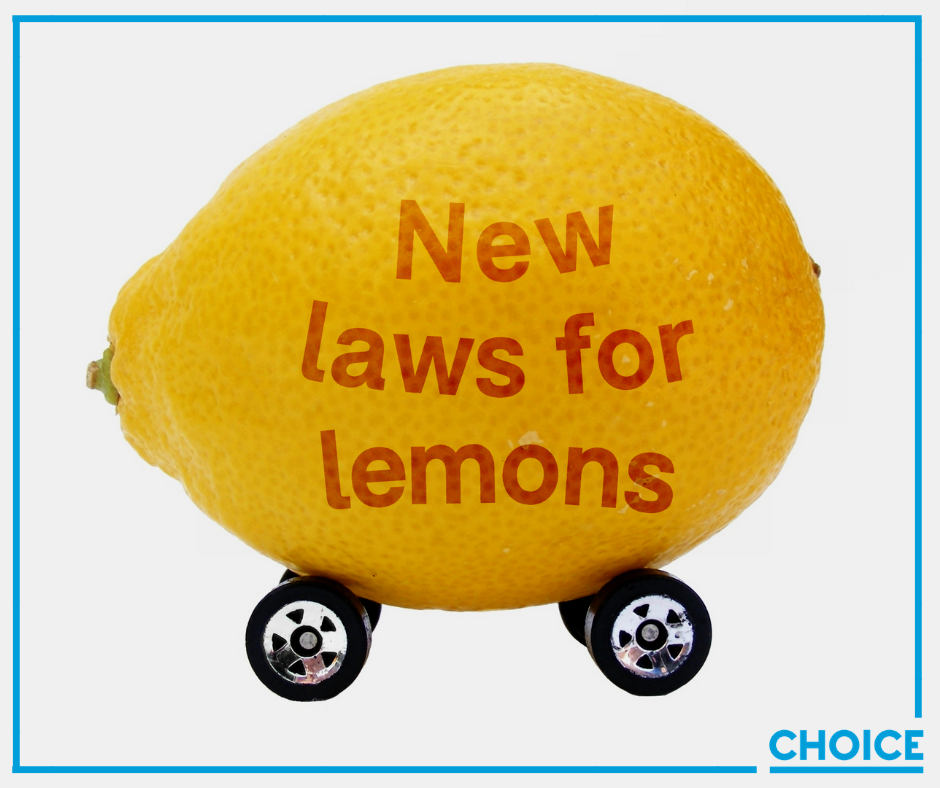 Choice has been instrumental in bringing lacking lemon laws to the attention of Consumer Affairs Ministers, with the help of many horror stories from the public. These stories, involving various manufacturers from the caravan and automotive industries and others have highlighted the costs faced by owners of lemon vehicles to run to many thousands of dollars.
RV Daily contacted Choice for greater details on when the laws might change, however, we are waiting for a response. As soon as details come to hand RV Daily will post news.
Tracy Leigh, Lemon Caravans & RVs in Aus, is one of the more vocal campaigners for changes to these laws, has been fighting for better protection for consumers and offered her response directly to RV Daily.
"After three years of lobbying for lemon laws and better and clearer consumer protections in the ACL [Australian Consumer Law], I welcome the decision by Consumer Affairs Ministers to clarify and strengthen the ACL. We will now effectively have 'lemon laws' due to two of the proposals being ratified. Multiple minor defects can be a major failure because no reasonable consumer would purchase a product at full price knowing in advance it had multiple defects. That has always been the intention of the ACL but was rarely put into practice without a fight. The other excellent amendment is that a product that shows defects soon after purchase will allow a consumer to return a defective product for a refund, no questions asked.
"These measures, in addition to the recent increase in penalties for offences under the ACL from a maximum of $1.1 million to a minimum of $10 million shows that legislators are serious about effective consumer protection.
"There is one significant problem that hasn't been addressed and that is effective enforcement. A supplier not giving a consumer a repair/replacement/ refund when they lawfully request it is still not an offence under the ACL. This means a supplier can still very simply fob off a consumer, blame them for the defects, or blame them for lack of service or maintenance causing the defects, and the consumer has no other recourse than to take lengthy and expensive legal action, which usually also means financial losses. Regulators have made it very clear that they cannot force a supplier to give a consumer a repair, replacement or refund. They are of no assistance at all to complainants and abandon them to the legal system. This is because they say they can only enforce offences under the ACL. No offence = no enforcement. No enforcement = no compliance."
So the fight for effective consumer protection is not over, especially for RV owners. This industry is blighted by repeated failings of members to meet statutory obligations. While the amendments to the ACL should make it a bit easier for consumers to assert their lawful rights, rogue traders and manufacturers are unlikely to fall into line unless they feel the financial pain of big penalties. Enforcement is the key.
There is a lot of scepticism as to how this will work and help everyday Aussies who are dealing with lemons, however, this appears to be a step in the right direction, if long overdue. RV Daily will keep you posted as news comes to hand on further developments and of any industry response. Choice will also have updates at www.choice.com.au
Lead image by Choice.