The Great Ocean Road in Victoria's south west is something of a rite of passage for all Australians. The rugged coastline, pristine beaches, historical townships and world-famous landmarks make it a must-do item on everyone's travel list. It's an intoxicating mixture that is impossible to resist. However, the summer tourist hordes can make it a slow-going headache. Add in that the area has very few real beachside camping spots and it means you're fighting for somewhere choice to stop.
For the most part you're restricted to staying in caravan parks in major townships. Fortunately, there is one cracker of a location that offers very close to beachside camping. It's called Johanna Beach and it's a wonderful campsite to make your base while you explore this incredible region. Obviously, in peak times it's also in demand so a winter visit means you're going to be able to enjoy this place.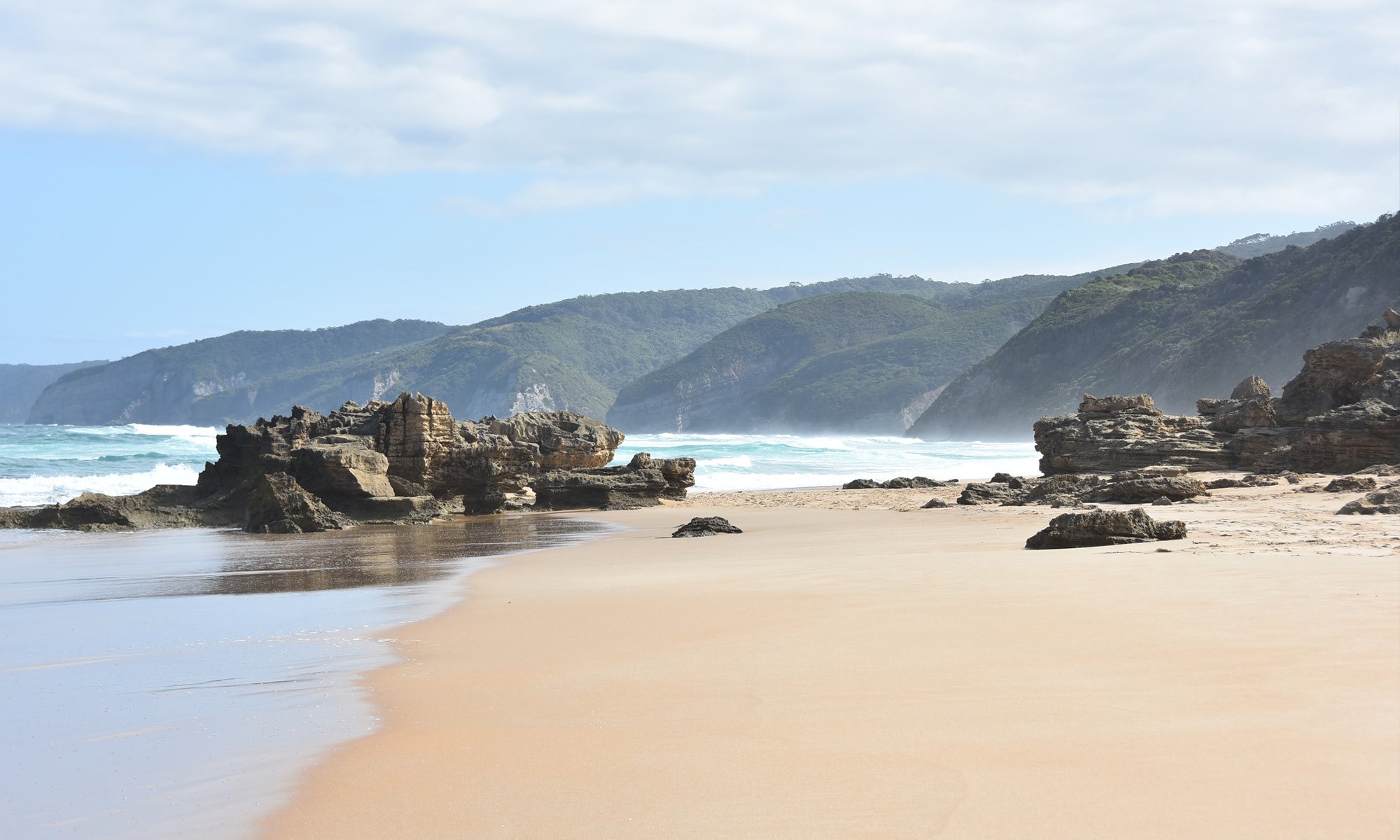 Johanna Beach lies approximately 70km south of Colac, Victoria. It's the closest major township and a great place to stock up with supplies. You need to be completely self-sufficient at Johanna Beach as there are no electrical or water connections supplied, so it's a good idea to fill your water tanks before heading down. The Colac Information Centre allows RVers to fill their water tanks for free.
To get to Johanna Beach, head down the Colac-Lavers Hill Road, the most direct route to the area. It's a bit of a winding road and is steep in some places but it's fine for large rigs.
Upon arrival at Lavers Hill, you'll meet the Great Ocean Road itself and turn left towards Apollo Bay and Lorne. It's here that things can get a little tricky depending on how your GPS determines the best way to Johanna Beach. It's accessible by two roads: Blue Johanna Road and Red Johanna Road. While it's a little further to get to, you want to go via Red Johanna as it's the easiest and less stressful route. Blue Johanna Road is quite steep and twisting and anyone with a large van – like friends of ours who stayed with us on our visit and didn't get there until after sunset – will find the drive challenging.
At the end of Red Johanna Road is the carpark for Johanna Beach and Old Coach Road to the left.  Take this track to the campground. Don't worry, this very short section of Old Coach Road is well maintained and quite suitable for rigs of all sizes except the largest of buses.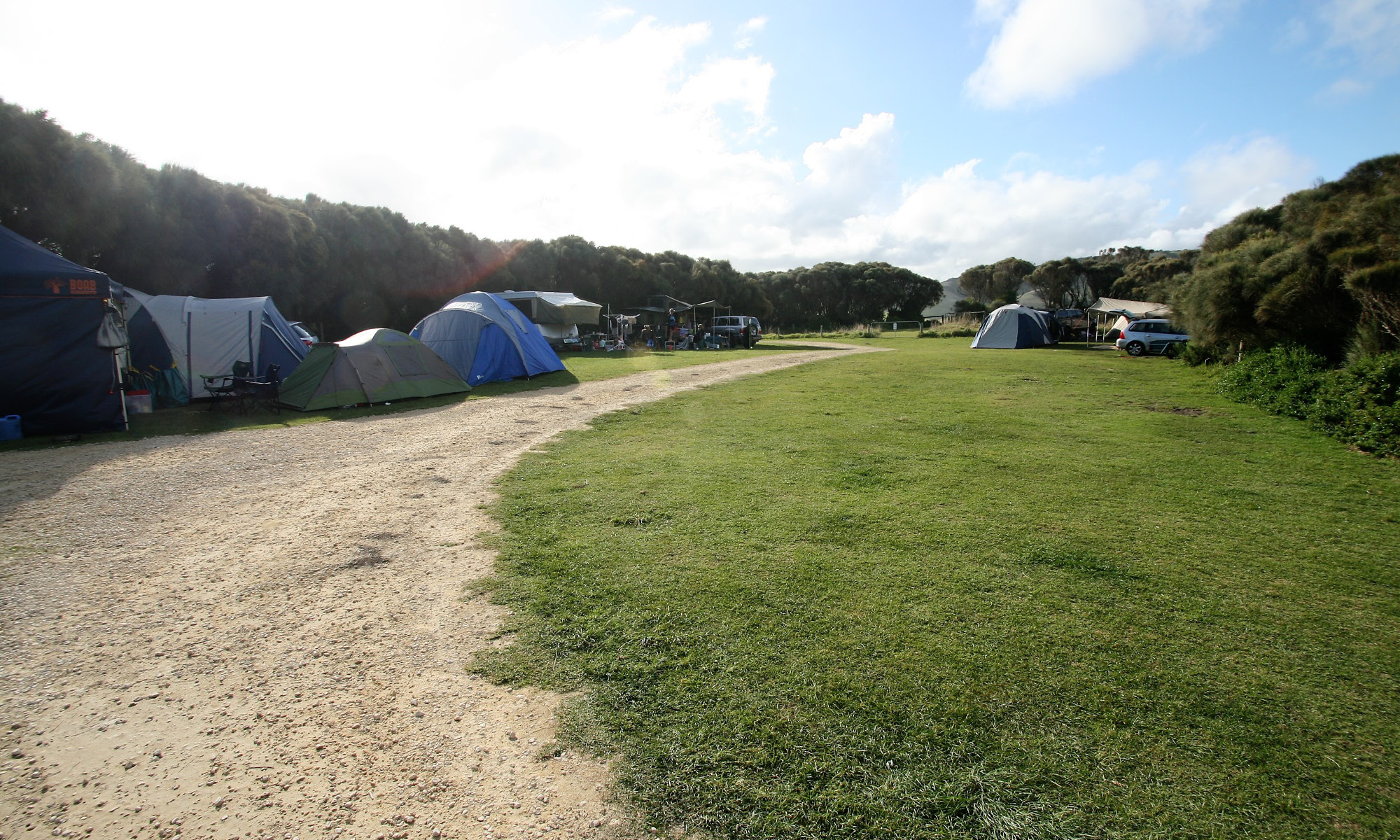 There are four distinct camping areas that offer 25 spacious, well-grassed campsites. Facilities are restricted to drop toilets and sinks with limited tank water available. That said, these would have to be the best basic facilities I have found anywhere and they are a credit to the park rangers. They are clean and very well maintained.
Once you've arrived and got yourself set up, the very best of the Great Ocean Road is literally just around the corner. Take the short walk to Johanna Beach itself and enjoy the most beautiful shoreline; as good as any you'll find in the country. The nearby rocky outcrop offers some unique vistas and is a great place for the kids to explore. If you're into photography, you'll also enjoy this area.
You can go for a swim or a surf in the water but be careful, as this beach is not patrolled and it can be very rough. At the time of our visit, the swell was right up there and, while spectacular to watch, would have been quite dangerous even for an experienced swimmer. This is a relatively remote area and you have to respect it as such.
The attractions of the Great Ocean Road are a pleasant 44-minute drive away, starting with the Twelve Apostles, where you can take in one of the most iconic vistas in the country. It pays to get here early as it is extremely popular (no matter what season). By around lunchtime the carpark is full and cars overflow to park along the side of the road. It can be quite dangerous considering how narrow the road is to begin with. Watch out for pedestrians.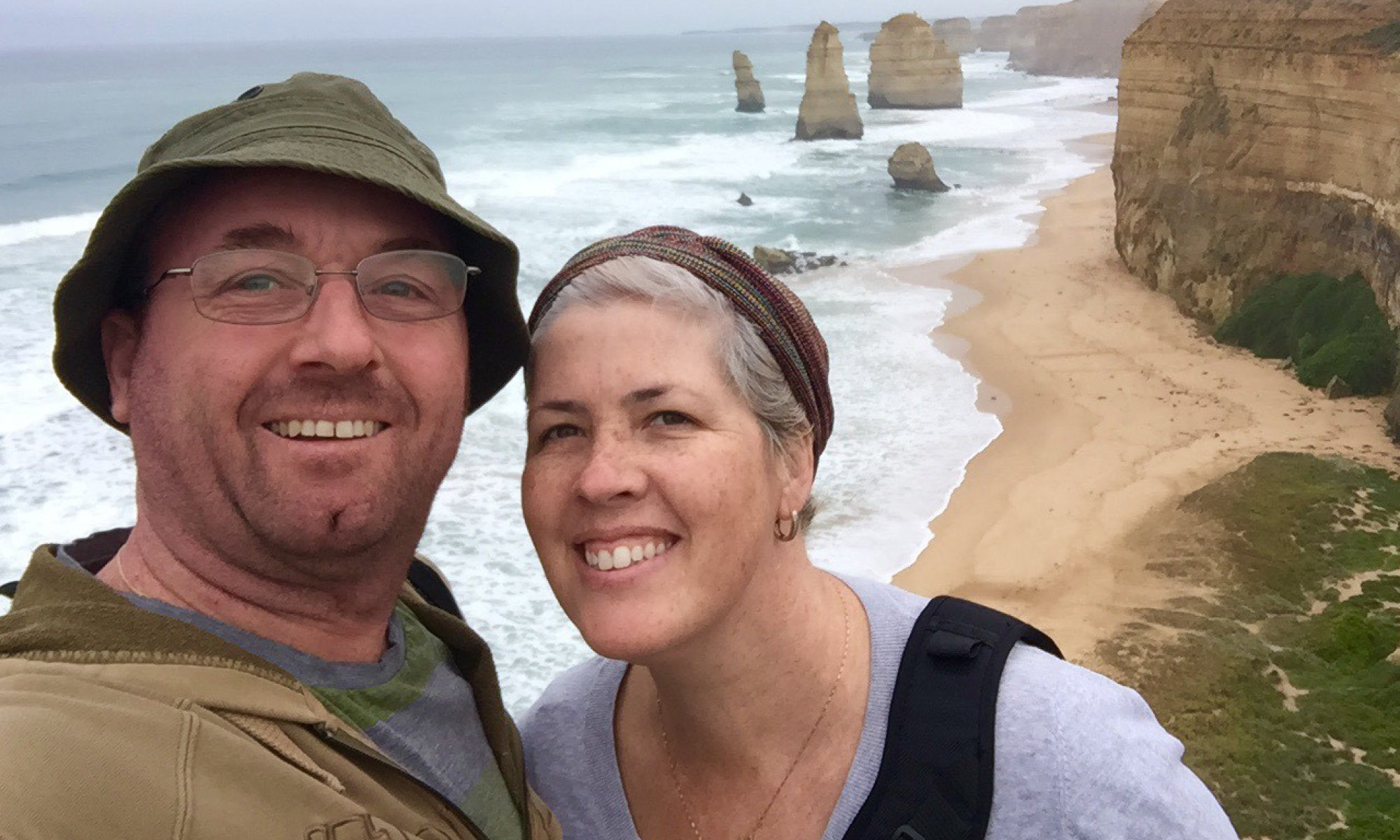 From there you continue to head west along the Great Ocean Road until you get to Loch Ard Gorge. This would have to be one of the most under-rated places in Victoria. There are many sights to see in the area but the gorge itself is special. A narrow corridor, carved by nature from the surrounding limestone cliffs, offers an isolated beach that's protected from the savage surf and winds of the Southern Ocean. It's simply breathtaking. Access to the beach is via a fairly steep staircase, so make sure you're physically capable to get back up at the end of your visit.
Continuing west there are a few more scenic lookouts to visit before you get to the township of Port Campbell, which offers a combination of old town charm with modern restaurants, most with great views of the beach. There's also plenty of great shops and galleries to browse. We enjoyed a fabulous lunch at the 12 Rocks Beach Bar Café before exploring the shopping district.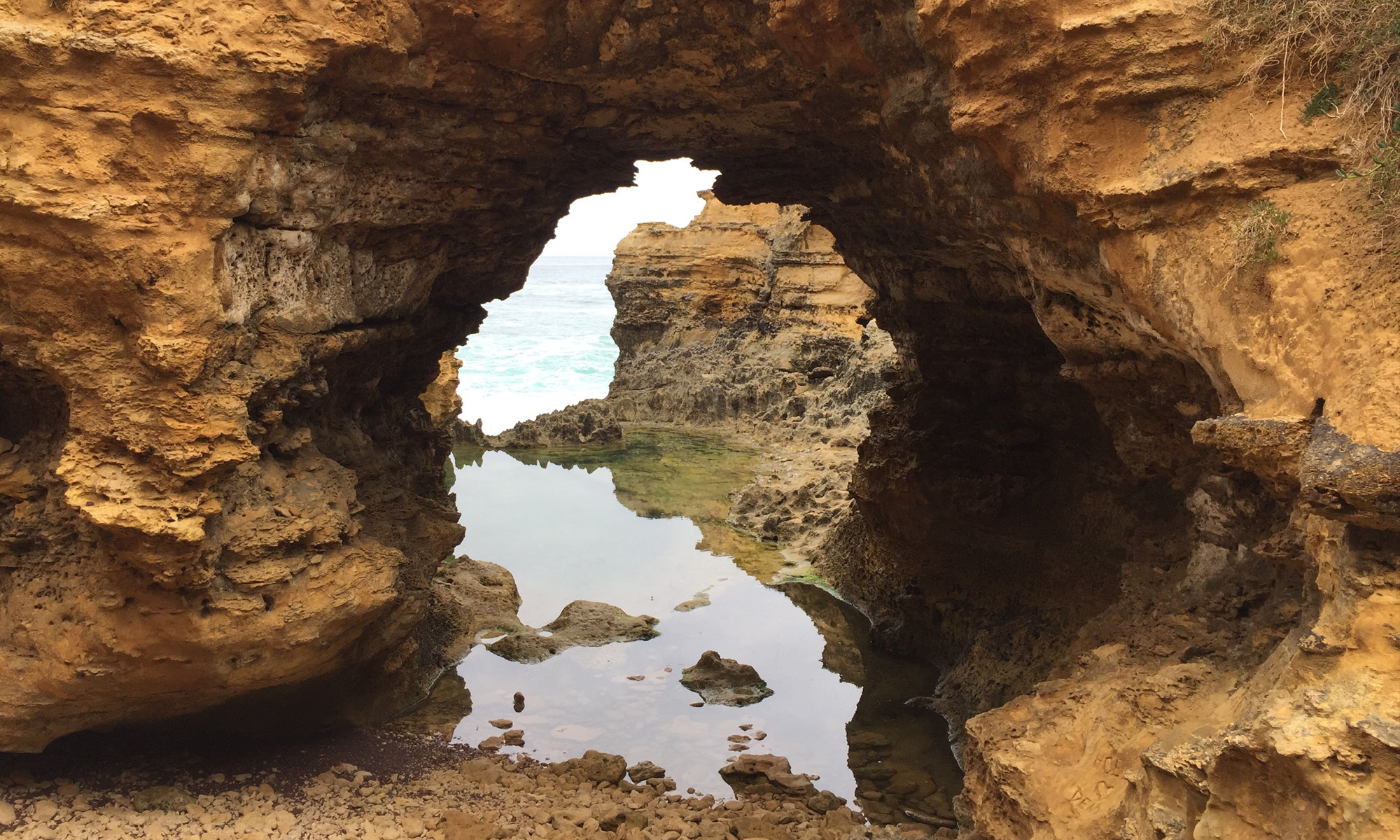 We then went to the Port Campbell Visitors Centre – what a delightful place. The main feature is the small museum depicting the history of the area. Known as the Shipwreck Coast, and for good reason, with more than 600 shipwrecks known to have occurred between Cape Otway and Port Fairy. The many artefacts on display give a small glimpse into the history of the area as well as the early settlement of Victoria.
Returning to your campsite at Johanna Beach, you'll find, even on the busiest of weekends, there's sufficient space to ensure you're not camping on top of your neighbours. It is a very peaceful area. At night, if the skies are clear, you'll be treated to a spectacular display of stars. Being so far away from any major towns, there's no light pollution to spoil the views.
We highly recommend Johanna Beach as a base camp for your next trip to the Great
Ocean Road.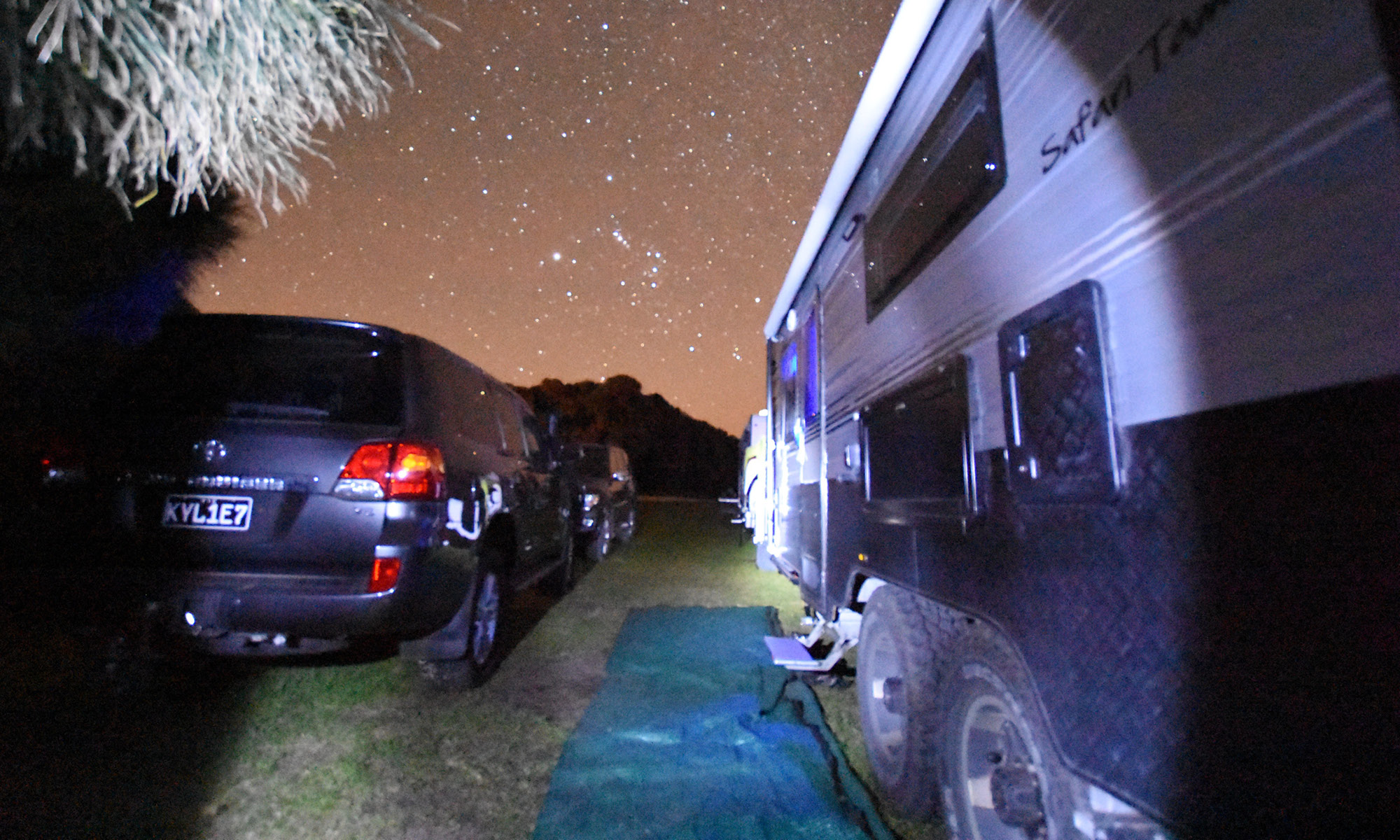 Destination Details
Johanna Beach is 222km from the Melbourne CBD and 707km from Adelaide. The nearest major townships are Apollo Bay to the east, Port Campbell to the west and Colac to the north. Filling water tanks is allowed at the Colac Tourist Information Centre. Enquire at reception.
There are just 25 individual campsites, which means booking in advance is essential, especially during school holidays and on long weekends.
Johanna Beach is also dog friendly, just make sure they are kept on leads at all times and that you pick up after them.
Note that campfires are not permitted in the campground.
Johanna Beach is managed by Parks Victoria and as such there is a site fee payable before you arrive. Bookings can be made via the link below. Costs vary depending on the time of year, between $27 and $30 per night. That may sound a bit expensive for a campsite but when you consider the location, the isolation and the beauty of the area combined with the well-maintained, clean facilities, it really is quite reasonable.
Nearest fuel is available at Lavers Hill Roadhouse Tavern, 15km north-west along the Great Ocean Road.
The best place to stock up with supplies is Colac, where you'll find everything including food, fishing and camping gear. Nearest caravan and RV repairer is Warrnambool RV and Caravan Centre, 182 Raglan Parade, Warrnambool Vic 3280, phone
03 5561 0033.
In winter the daytime average is down to around 13°C. Weather is generally cool and temperate with summer daytime averages in the low to mid 20s.
Remember this is a very exposed coastline and the weather can turn quite severe with little or no warning.
Although the campground is well protected, you need to be prepared for strong winds and heavy rain.