The Dometic Dust Reduction System has been released boasting a 97% dust reduction in testing by Dometic. The product lists from $699, can be retro-fitted and Lotus Caravans is currently field-testing it for potential introduction on its range.
For any of our more adventurous readers who regularly take their caravans off the blacktop, you'll know the greatest enemy out there is dust. It doesn't matter how well made your caravan is or how much trouble you take to seal up all the vents, that thick, insidious bulldust on our outback roads seems to find a way into our vans.
Many manufacturers fit scupper vents, which supposedly pressurise the van to prevent the dust from entering in the first place. Unfortunately, they are impossibly small and rarely effective. Being unfiltered, they can let in more dust than they are intended to keep out. Dometic, a name synonymous with caravan and motorhome accessories, has released a new product that it claims, under tests it has carried out, reduced dust found inside a test caravan by 97%.
The Dometic Dust Reduction System, or DRS, is designed to minimise the amount of dust that enters caravans. Fitted on top of the caravan, the non-powered DRS operates while driving to pressurise the caravan with filtered air reducing dust entry. Additionally, it provides 150 square centimetres of free airflow ventilation when stationary.
"After two years and hundreds of hours of real-world testing and simulations, we have engineered a non-powered system with patented airflow management design, that significantly reduces dust from entering the caravan," said Chialing Hsueh, President of Asia Pacific Dometic.
"The design is styled to harmonise with Dometic's existing rooftop products, such as Dometic air conditioners, and adds to our great range of innovative global products."
The DRS also contains a replaceable filter that was specifically designed to capture dust when travelling behind a vehicle on a dirt road. There are no motors or electrical parts so there is no need for power when installing the DRS on top of the caravan.
"Due to its simple operation and its ability to be installed into various roof openings, the DRS will be an essential addition to any caravan," said Ms Hsueh.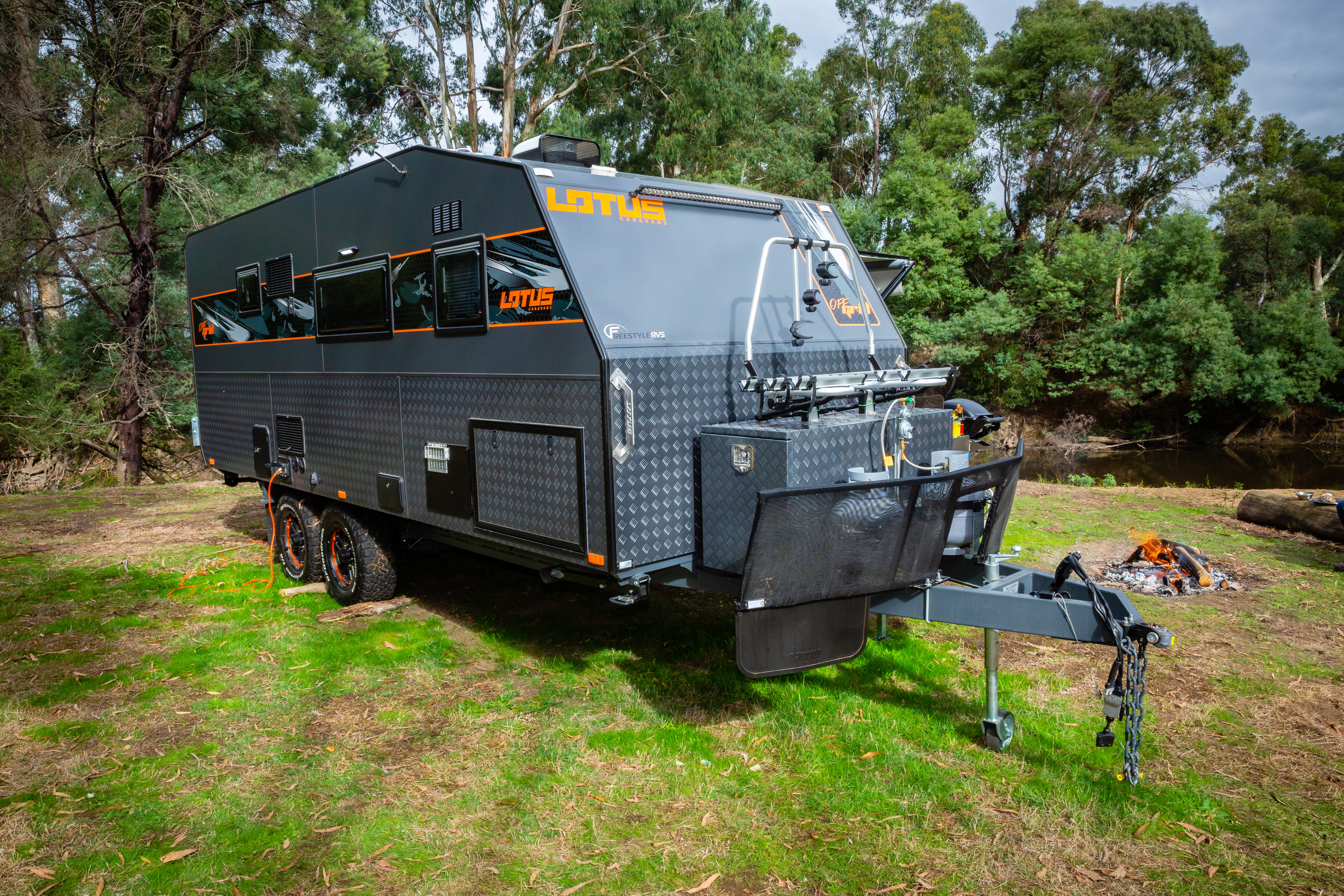 The new product has already piqued the interest of at least one popular caravan manufacturer with Lotus Caravans currently conducting field tests of the Dometic DRS installed on one of their Off Grid off-road caravans.
The Dometic Dust Reduction System is available for sale at participating Dometic dealers or caravan retailers at the recommended retail price of $699. If it does what Dometic say it will do, it will be a cost-effective dream come true for many off-road caravanning enthusiasts. We'll be testing it out shortly, so stay tuned.