We all love the ensuite' in our RVs but, with the addition of just four items, we can improve their functionality to levels that rival the ones at home. Best of all, it's easy to DIY.
Without question, the addition of an ensuite to modern caravans and motorhomes has lifted the luxury element to new levels. We can take almost all the modern comforts of our home bathroom with us on our travels. That said, like everything that is squeezed into RVs these days, the ensuite is a compromise between function and mobile practicalities. As good as the RV ensuite is, it is smaller than the household equivalent and lacks the same storage and bench space as a result. But, with a few simple modifications, we can improve the functionality of our ensuites and it can all be done by any owner who is handy with a screwdriver.
Here are four easy DIY mods for your RV ensuite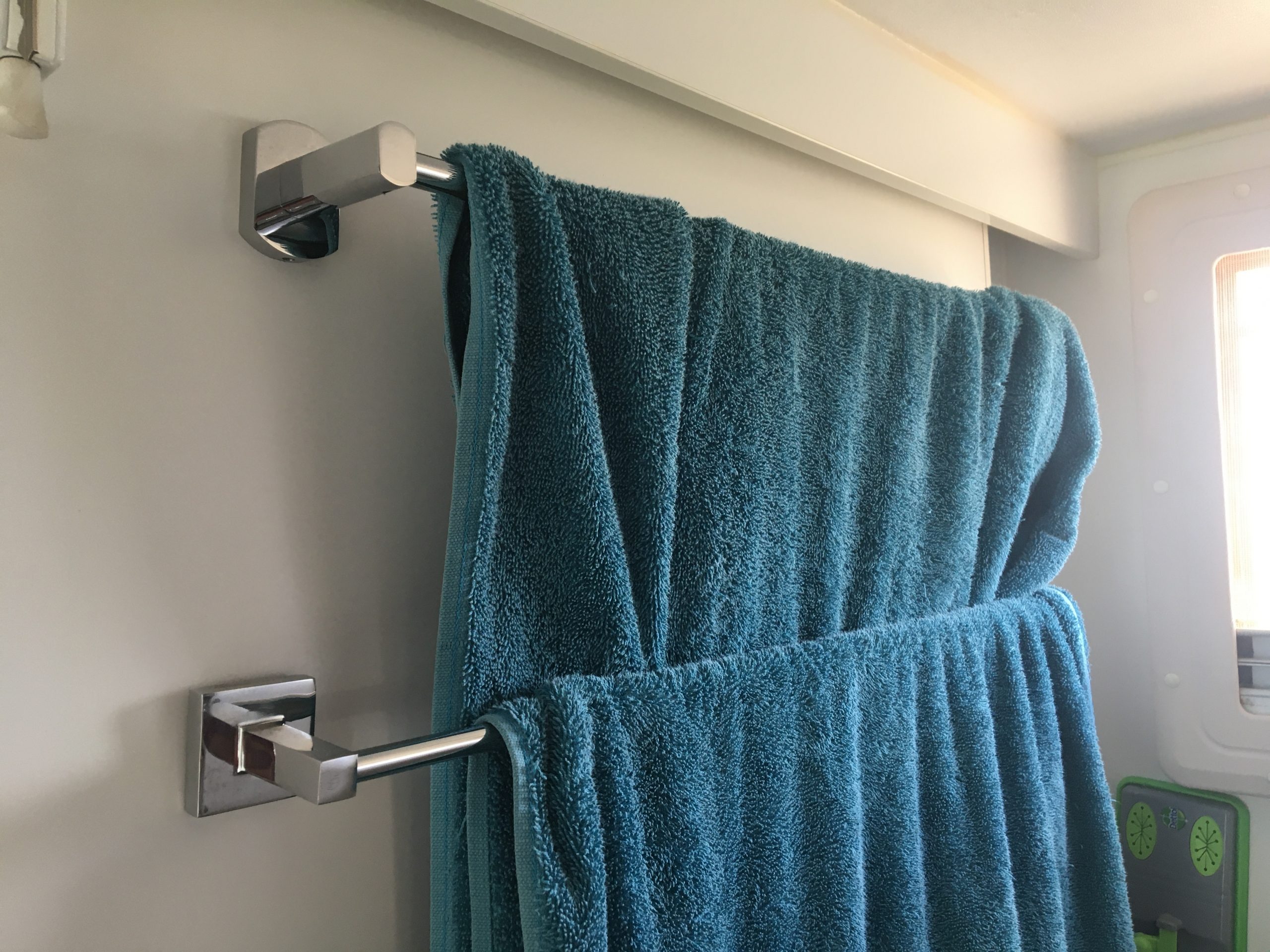 Additional towel rack
Just about all ensuites in caravans and motorhomes will have a single towel rack. That's fine if you're a solo traveller but, since many of us are couples or families, a single towel rack just doesn't cut it. A really easy mod is to add another towel rack. Most RV manufacturers will use off the shelf bathroom products so finding one that is similar or exactly the same as the one you already have should be fairly easy.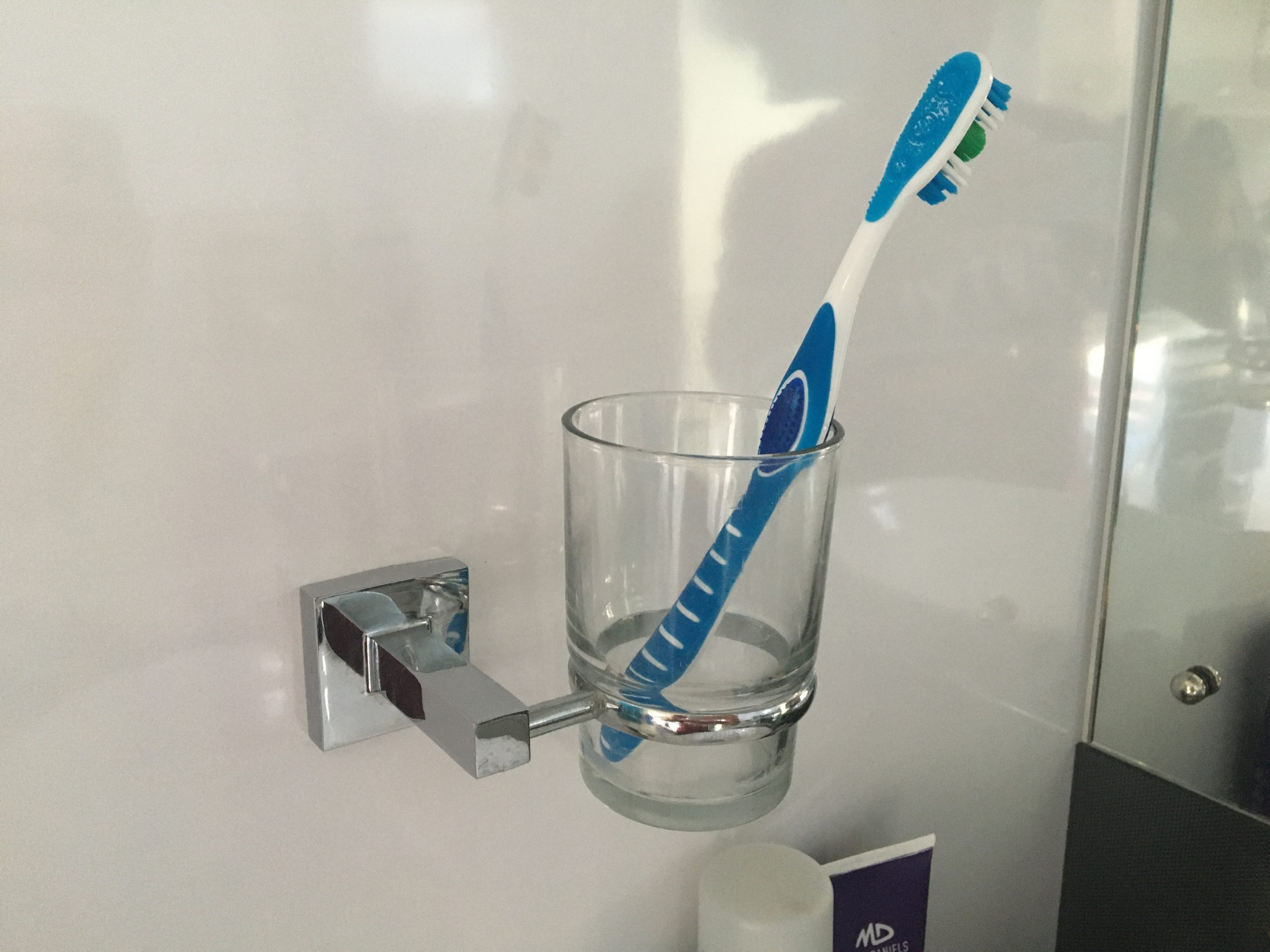 Glass holder
While you're looking for a towel rack, have a look for a matching glass holder. Install it near the sink so it's handy when brushing your teeth, as it saves having the glass taking up space on the small benchtop and it won't leave a ring on the surface when wet. How cool is that?
Wall soap dispenser
One thing we learnt during our life on the road is that the caravan shower gets very grubby, especially when you use regular soap. We now use shower gel, but there is little room for the large bottle and it tends to get relegated to the shower floor. We had a similar issue with the shampoo and conditioner. We recently installed this compact Better Living 3 liquid wall-mounted dispenser in our shower and it is absolutely brilliant. It attaches with good quality double-sided tape and some silicone. Its low profile means there's less chance to bump it with a wayward elbow. This one came from Bunnings but there are heaps of alternatives available at hardware and plumbing stores everywhere.
Shower Caddy
Okay. Let's be honest. There's more to having a shower than just washing the body and conditioning the hair. For all those other shower bits and pieces, a small shower caddy is almost a necessity and the suction-style caddies are ideal for caravan showers. Some are better than others but this double corner unit from Fusion-Loc is practical, low profile and it can support up to 26kg of weight. With that sort of strength, you can be assured it won't let go while you trundle along the road.
Share your mods with us
We love our quick mods here at RV Daily. These ensuite mods are simple, easy to do yourself and, if you choose the right gear, they can be long-lasting, making life in your RV that little bit more comfortable. If you've got a cool ensuite mod you'd like to share with us, let us know in the comments below.
Safe travels.