Exposed electricals on show in WA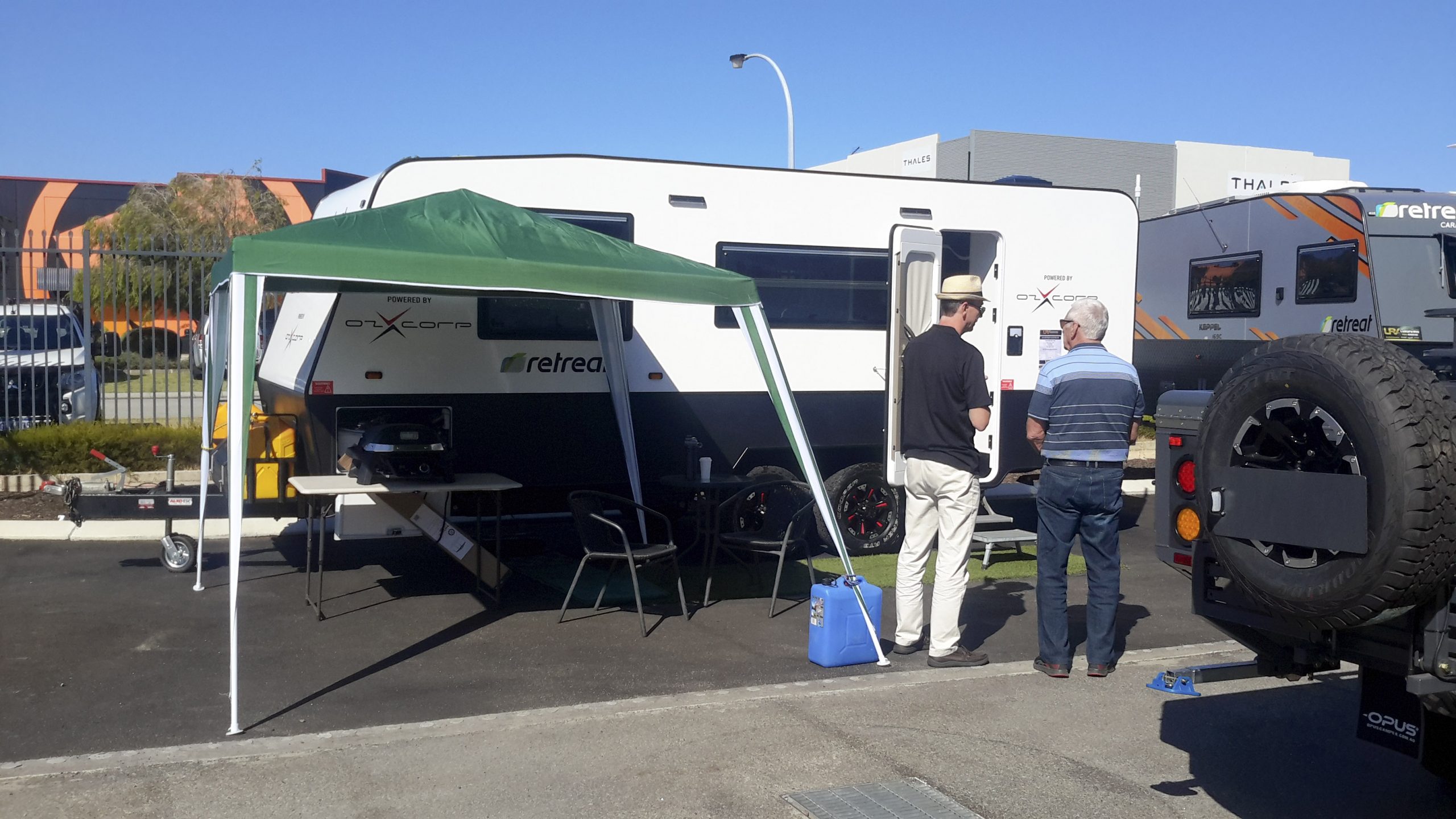 The gasless caravan completed the final leg to Perth relatively easily although rough roads and road works saw the sliding door fall off one hinge. This was repaired easily and everything else came through swimmingly in the wet conditions.
Testers John and Fran experienced overcast and rainy conditions for several days and stated that, "Our battery State-of-Charge was the lowest it had been at 66.2% due to so many overcast days." This is an excellent result and the charge went up during the sunny days experienced while on show as mentioned below.
The first big test was having the van on display for three days in the open air. The van was relying simply on solar gain and not plugged into any grid power. The overall result was a resounding success with 214 people viewing the all-electric caravan. The experience was made all the better having the AC running constantly, keeping the inside cooler than the hot and humid mid-20s days it was on show.
On top of that the other electricals were constantly used which provided a lot of discussion with punters coming to terms with what this van represents for them and the industry as a whole.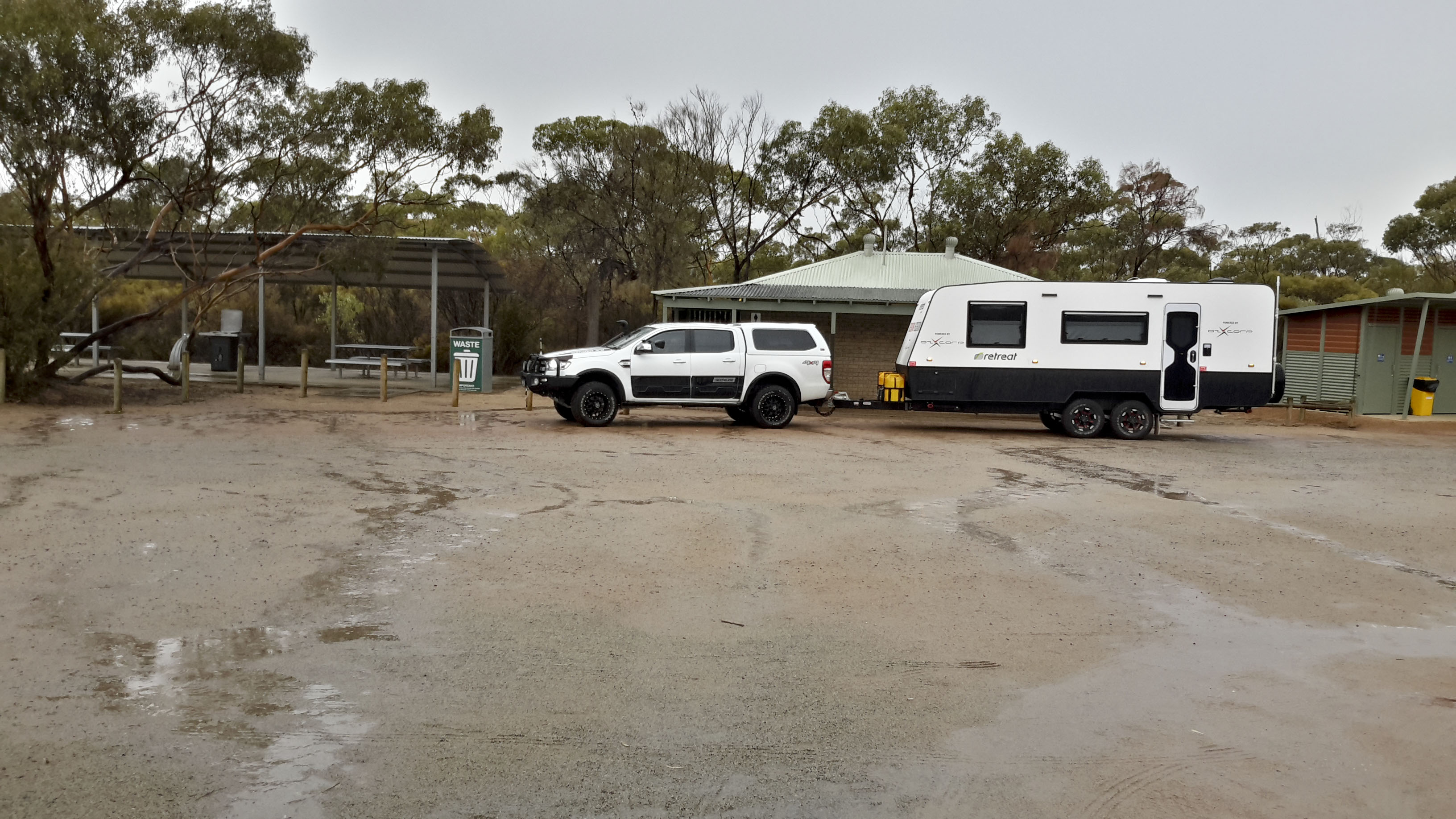 Having three sunny days for this demonstration enabled the battery State-Of-Charge (SoC) to go from 66.2 percent to finishing at 78.9 percent, despite the above average power usage. The Van is being prepared for the next stage of the trip, heading to Laverton. This entails a full check over inside and out. Stay tuned as RV Daily continues to follow the Retreat OzXcorp electrical van.