Cruisemaster issues a recall of 10inch and 12inch Cruisemaster Electric Trailer Brakes, shipped from Cruisemaster between 4 February 2021 and 20 April 2021.
Defect
The cable-operated Park Brake Lever (in red) has been manufactured in a way that may cause it to fail in some circumstances. The electrically activated service Brake is not affected.
What is safe to do with the vehicle?
As the electronically activated Service Brake is un-affected, it is safe to tow a vehicle fitted with the Brake.
Extreme caution must be taken when disconnecting the trailer from the tow vehicle because if the Park Brake is being applied and the Lever fails, the trailer may move in an uncontrolled manner.
The Park Brake must not be the only way in which any vehicle fitted with the Brake is held or secured. We strongly recommend when the trailer is not attached to the tow vehicle that wheel chocks are used to secure the vehicle until the replacement Lever has been fitted.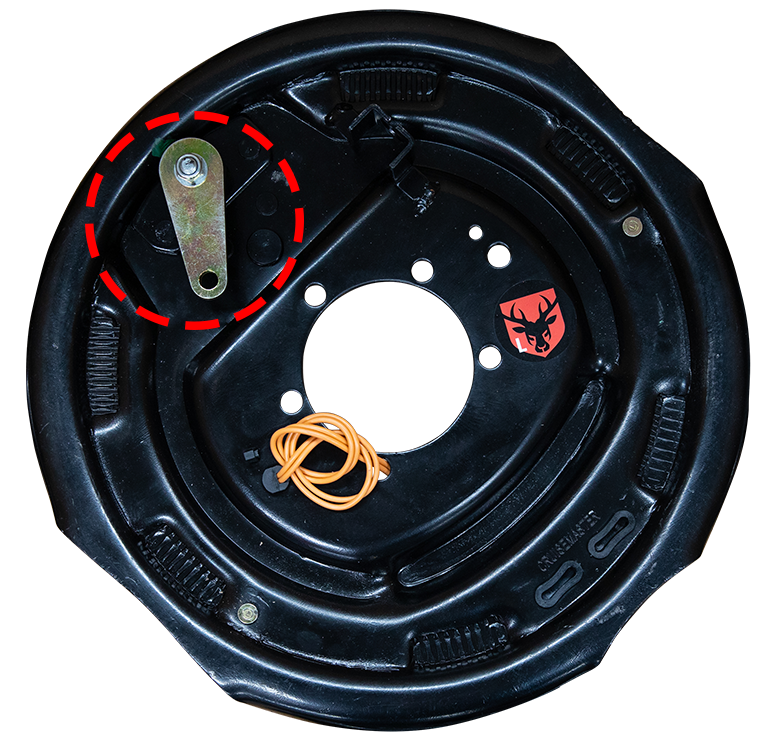 A statement released by Cruisemaster provided the following additional Information.
This is our first Product Safety Recall in our 43 year history.

Rectification Kits are already available to authorised Service Agents and affected manufacturers.

All direct customers (those who made the purchase with us) have been notified with the exact orders affected, we are now working through the rectification process with the end users as we gain their contact details.

Pedders have provided us with amazing support during this process, coming on board as service agents for the recall along side our own National Service Network. This has greatly increased the number of access points for the customers to have the rectification work done.
In the statement, Cruisemaster emphasised, "it is safe to tow the Caravan, Camper or Trailer with these affected parts, the affected Park Brake Lever contributes to the Park Brake function only."
"Like everything we do, we aim to be as transparent as possible during this process to keep our customers as informed as possible. We have a dedicated web page for the recall cruisemaster.com.au/recall which will continue to be updated as additional information or resources become available." the statement read.
Cruisemaster has released two videos to assist their customers in better understanding the recall.
For more information, contact Cruisemaster via their Recall contact request form.
Related: Dometic Recall 2 Door Absorption 3 way Refrigerator