Now more than ever we're desperate to find that holiday heaven. And then … how do you handle a caravan park in chaos? Here's what to do when the site's not right.
Rolling into the driveway of a caravan park, flustered from a few hours' drive and a hasty pack up that morning, most of us are excited as all get-out to finally arrive at our destination. Relieved to be out of the car, braced for the job of setting up our rig and anxious to know whether that perfect site we've conjured up in our head over the last few hundred kilometres will materialise, often our lasting attitude towards a caravan park will be made within seconds of stepping into reception.
On the other hand, for the receptionist who's been stuck inside shuffling bookings from one end of the park to the other, your feverish excitement is not always going to be met with the enthusiasm you'd hope for. Instead of travelling to a dreamy holiday destination, they've been sorting out demands from guests for the wind to not be so windy or for the satellite reception to be better on their site underneath the canopy of shady trees they specifically requested.
Whatever your interaction, getting the best experience for your RVing dollar and brief annual leave is incredibly important. As human beings with an adequate command of the English language and accepted social civilities, caravanners and caravan parks should just be able to get along. Shouldn't they?
No, apparently not. Even Richard Barwick, CEO of the Campervan & Motorhome Club of Australia (CMCA), states that "interpretation can be the defining matter in any dispute."
You don't have to wander too far from your site to get a sob story from a disgruntled punter over "… that time we were completely shafted because of the receptionists/computer system/cleanliness/weather/booking fine print or 'unfair' rules."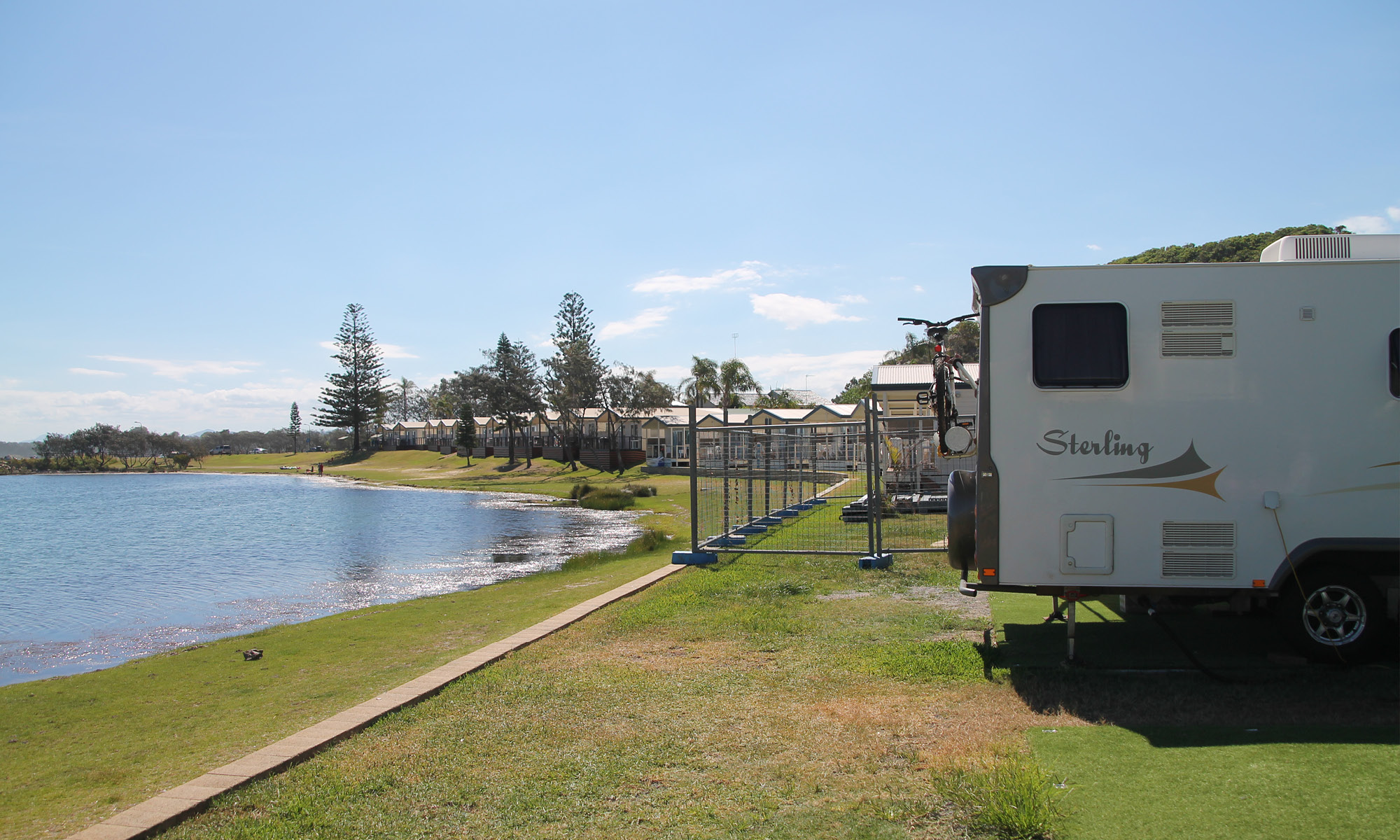 On the flip side, there are plenty of stories of park guests behaving badly, with campers flouting the No Noise After 9pm rule, smuggling in extra guests or the destruction of park property. At times, you have to listen with a very large and grainy dose of salt and at others, there's a case to be answered (usually when you're starring as the lead role).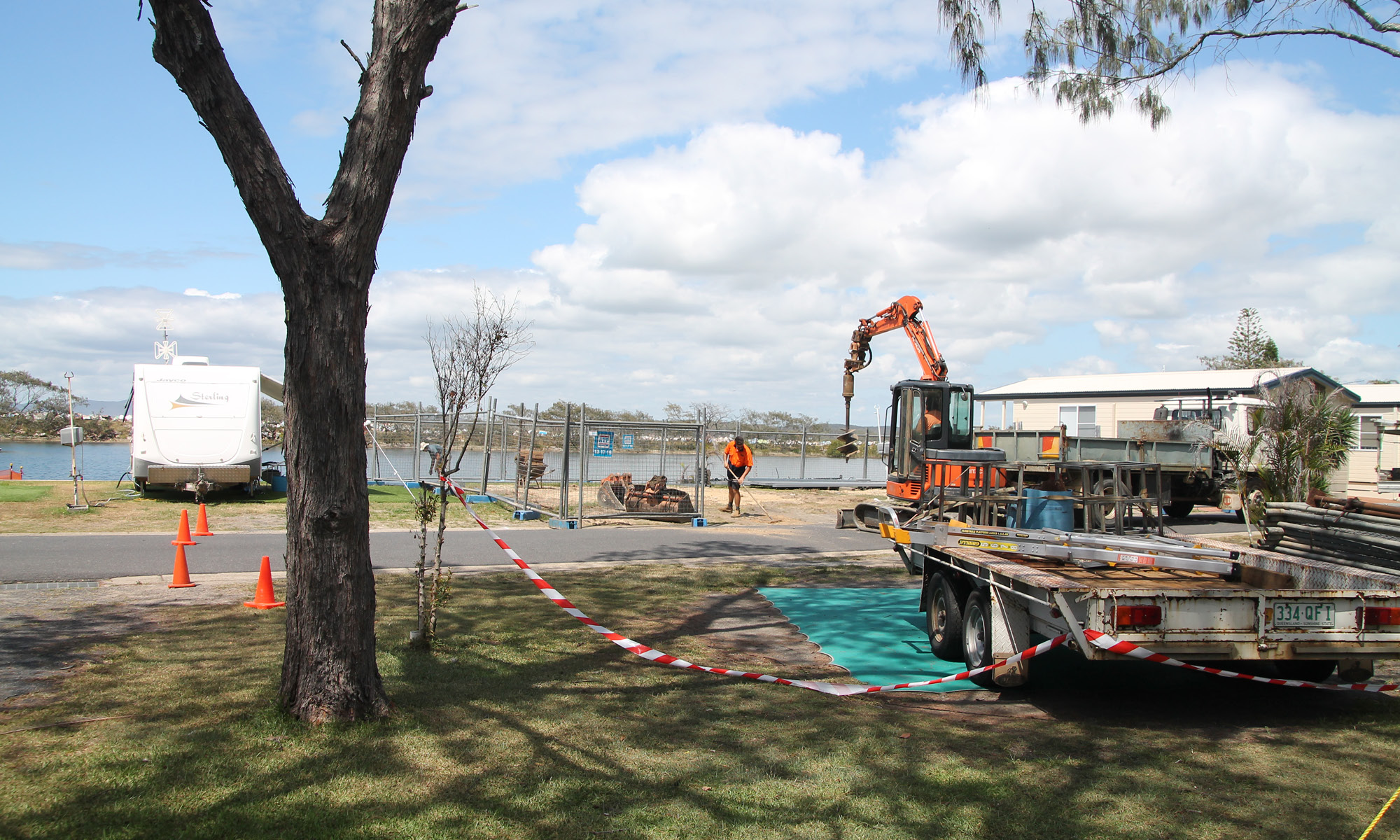 One such occasion occurred during our Christmas holiday, when upon turning up to our waterfront caravan park site, we were greeted with construction fencing mere centimetres from the site boundary. Nothing destroys the holiday mood like heavy machinery, sweary construction workers and cranes placing prefab cabins 12 metres from your $100+ per night site, book, beer and camp chair for five of a seven-night stay. Even worse, the family members we were travelling with were informed by construction workers they'd have to move off their site in three days when the crane arrived; something caravan park staff knew about but failed to mention upon check-in. This completely flies in the face of RV Commandment #1: Thou shalt not move sites mid-stay.
With my best 'I am displeased' (or as the husband suggested, scary 'spitting the dummy') face on, I marched up to reception accompanied by the Wizard of Oz Wicked Witch of the West music, ready to launch flying monkeys at staff until someone placated my grievances. There was a bit of to-ing and fro-ing as the receptionist and I locked raised eyebrows over who was humph-ing in the most disgruntled manner until the manager came out. My anger subsided quicker than grey water down a correctly placed hose and drain when the manager listened to my complaint, apologised for the disruption and complete failure of communication on their part and eventually negotiated a heavily discounted rate for our stay at this major chain caravan park.
Our claims of being put out were significant and as the Australian Consumer Law body puts it:
When a service fails to meet a consumer guarantee, your [the caravan park's] obligations depend on whether the failure is major or minor.
A major failure with services is when:
A reasonable [caravanner] would not have acquired the services if they had known the nature and extent of the problem…
I understand that construction work needs to happen sometimes and that those 'sometimes' might occur when I'm visiting a caravan park. But had I known on that once-a-year holiday I'd be staring at plumbers' cracks, choking on cement dust and listening to the screams of industrial angle grinders while my family on the site next door were moved to the other side of the park, would I have paid $100+ a night to stay there? I definitely wouldn't have chosen those sites but I still would have booked somewhere in the caravan park. Now I'm unlikely to ever go back and will in fact avoid staying at any of their chained parks. Would a little notice, communication and empathy have gone a long way to smooth over my entrenched frown lines? Yes. Absolutely.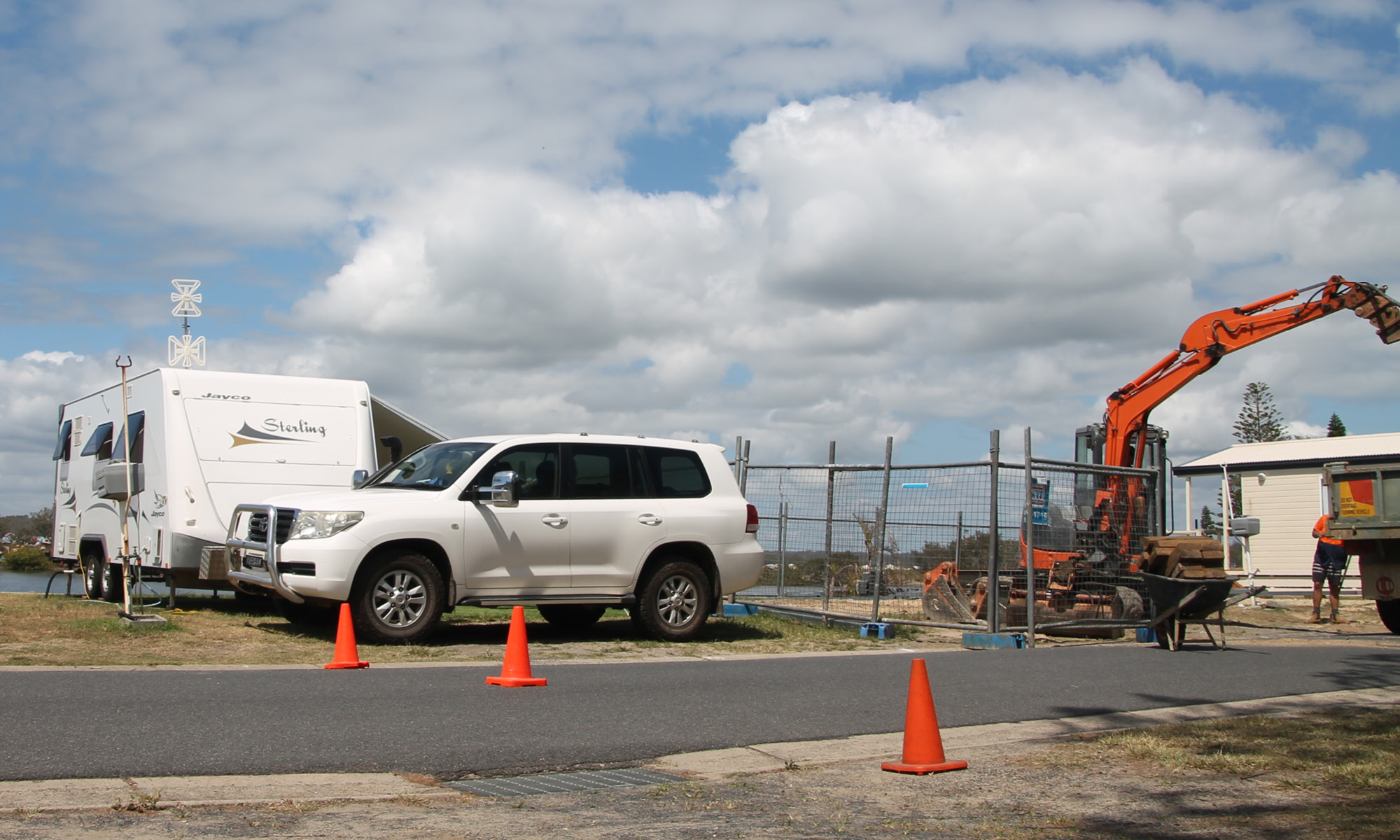 For most citizens blessed with a reasonable knowledge of how to behave and communicate civilly toward their fellow human being, most problems can be sorted out quickly and amicably. After all, a holiday is meant to be relaxing and fun filled, not fuming nor punctuated by endless indignant trips to reception. However, to be part of the solution we, as consumers, need to be able to discern whether our complaints are 'major or minor failures'. Staff mowing vacant sites at the universally accepted nana-nap time of 2pm? Minor. The bathrooms only cleaned once a day and not up to your preferred surgically pristine standards? Minor. Toilets overflowing with effluent? Major. Told to move sites half way into your stay because of construction booked weeks ago? Code Red MAJOR.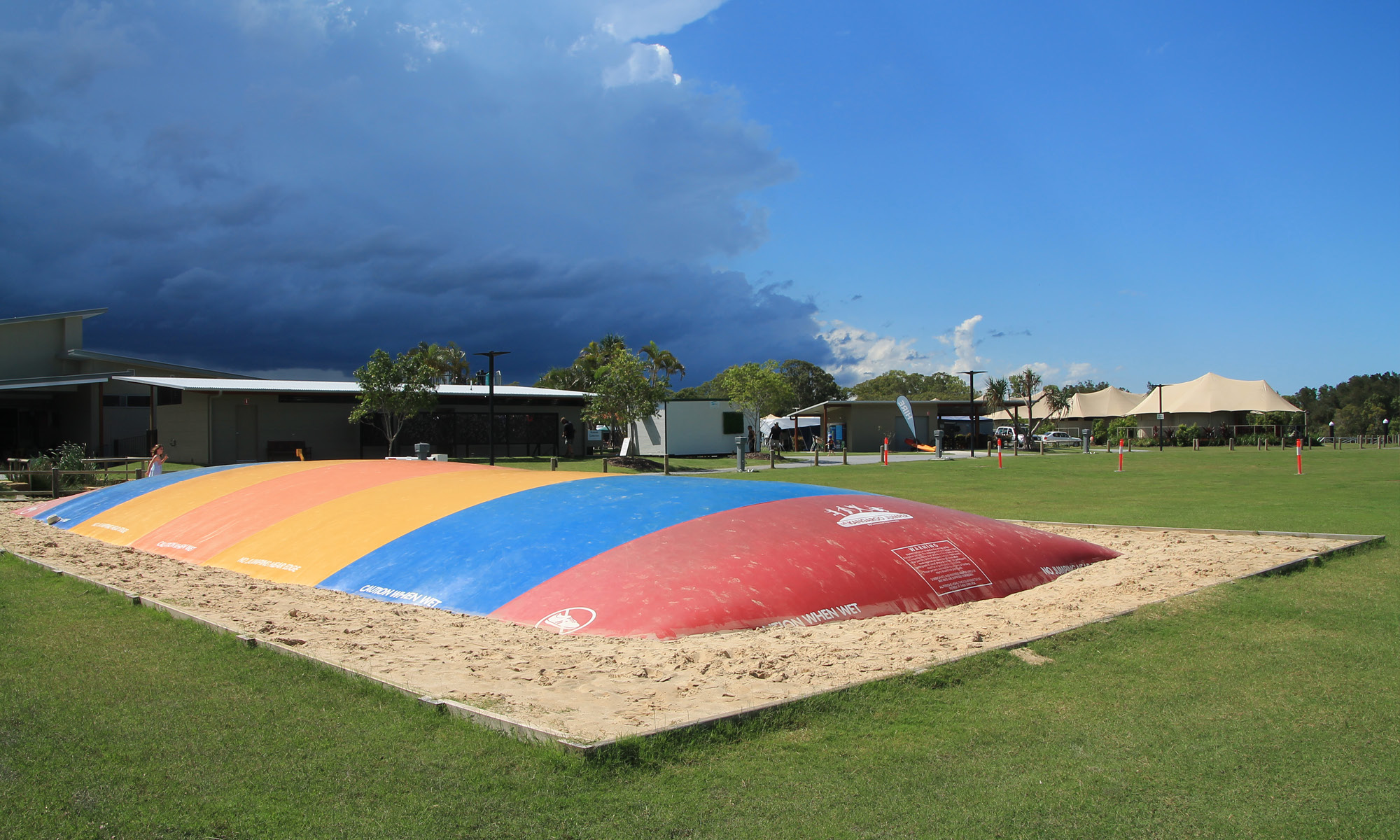 Travel review sites like TripAdvisor and WikiCamps, those with in-built review platforms like YouCamp, and caravanning and camping groups on social media with huge audience reach, mean most parks are keen to head off any negative feedback: chasing that 5-star rating in a marketplace flooding with alternative camping options is becoming very important. If further emphasis was needed, Grant Wilckens, Chief Executive Officer and co-founder of Discovery Parks in an address to the Caravan Industry Association of Australia's 2018 National Conference, suggested that with "so much disruption" to the caravan industry over the past year, "… the voice of the customer has never been louder, and we must listen to feedback, adapt and innovate to ensure we exceed consumer expectations…" And then 2019, and 2020 happened and prompted everything from rebuilding to rethinking the travel landscape in Australia (and beyond).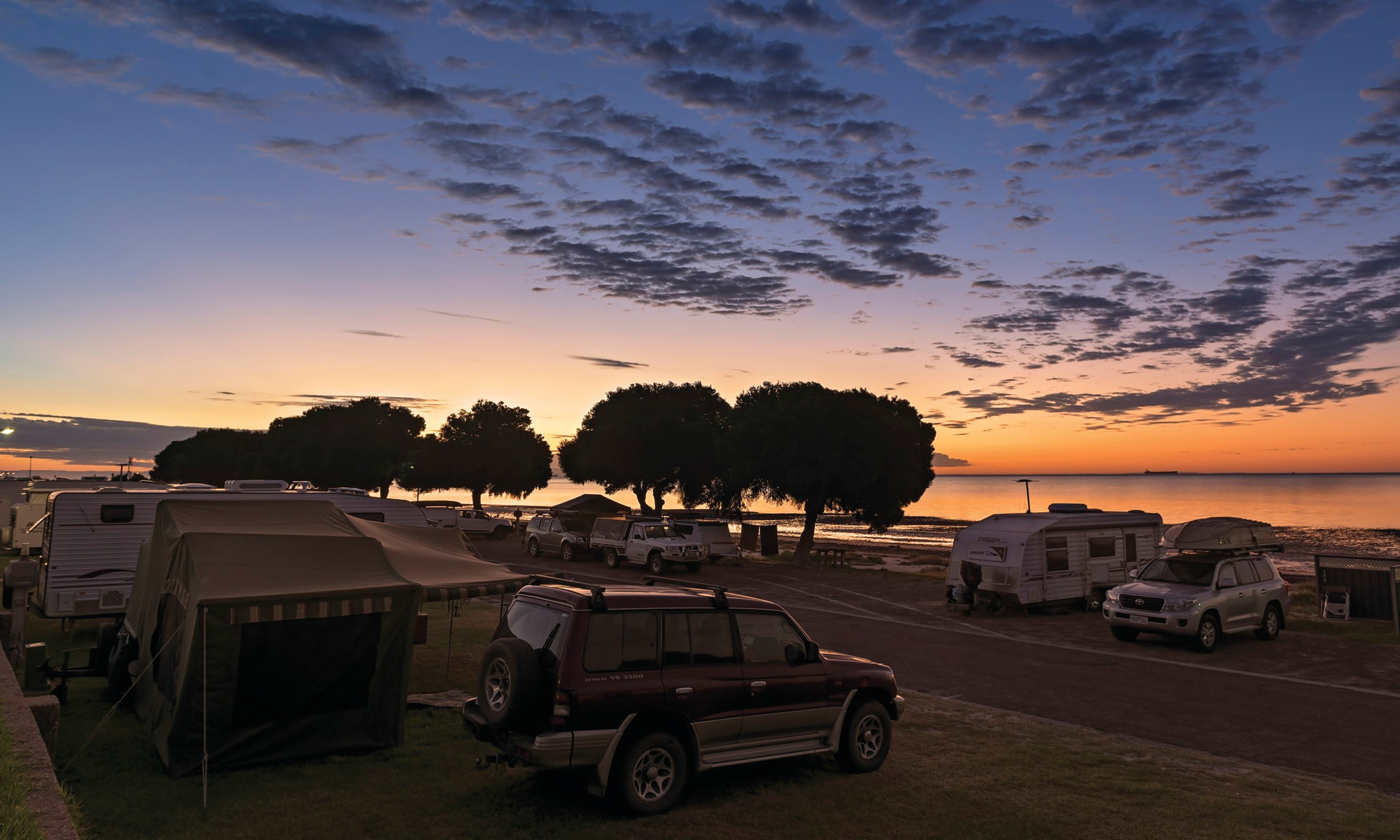 Unfortunately, though, the character traits of fair-mindedness, respectfulness and flexibility aren't always present in caravan park staff nor caravanners. So what's a disgruntled RV-er to do?
Stay calm. Take a few deep breaths and whisper "serenity now" to yourself.
Write down all aspects of your complaint. Now have a read over it and think truthfully to yourself: has the caravan park reneged on its deal of providing what it promised, or are you just a bit grumpy because kids make noise and trees block satellite signals? In other words, is it a major or minor failure?
If you go through with the complaint, what logical and fair outcome are you hoping for?
Take the complaint to the right person. Try to resolve it calmly and directly with reception first and if that fails, politely ask for the park manager. If the caravan park is part of a chain and you're still not getting the outcomes you'd like, move further up the ladder to the regional manager and so on.
Still not feeling the love? The Australian Competition and Consumer Commission (ACCC) can help you through its complaints process, right up to the small claims court or tribunal.
Let others know of your experience on review sites like TripAdvisor or WikiCamps.
As a consumer, keeping your cool and being flexible will get you a lot more recompense when things go wrong than being overbearing and obnoxious. Keep calm and remember, this is supposed to be relaxing … right?!
Words and images Melinda Uys.
Read next: The ultimate caravan park survival guide