IS CARAVAN ABS SET TO BE THE ULTIMATE SAFETY SYSTEM?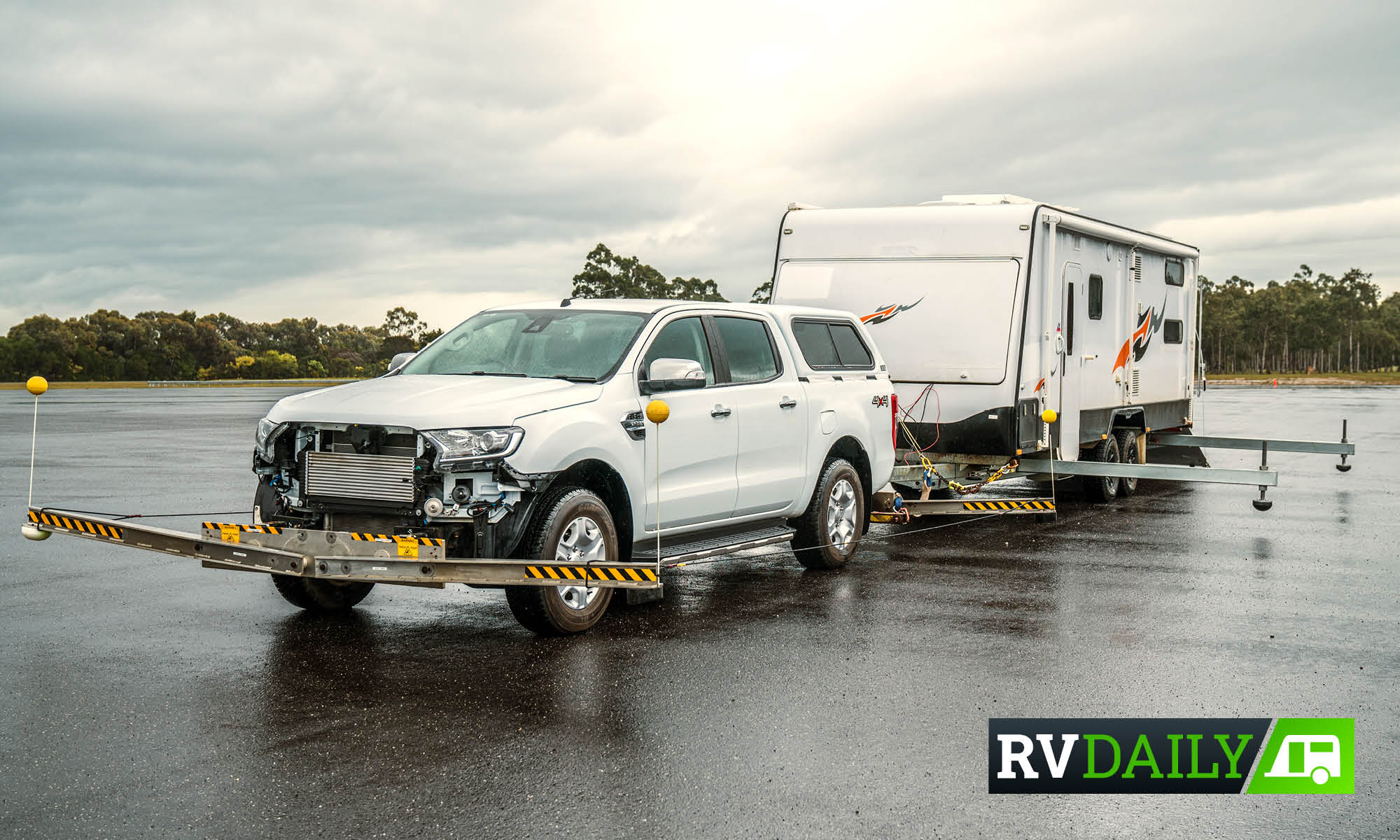 CLICK HERE TO READ THIS STORY IN OUR ONLINE MAGAZINE
Bosch Australia, in conjunction with DexKo Global, Inc. is set to launch what could be the biggest safety product to ever hit the caravan industry. It's a Trailer Safety Control (TSC) system that incorporates an anti-lock braking system (ABS) as well as sway mitigation, all controlled by an ECU (manufactured at the Bosch factory in Clayton, Vic) and an arsenal of sensors.
Just watching the braking and swerving tests at the Anglesea Proving Ground was enough to indicate that this will really revolutionise safety standards in the industry. When ABS was introduced in vehicles it was a game-changer and it has helped many drivers avoid accidents. Anyone who has towed a caravan that has got a sway up or has had to brake in a hurry, knows that ABS might work well on the vehicle, but the caravan can be a massive weight pushing from behind which can be frightening, especially if it leads to a total loss of control.
Amid caravan accident statistics in Australia, Bosch quoted that in 2016, loss of control accounted for 30 percent of caravan accident claims, with oversteering and fishtailing among the main causes. With these numbers, Bosch Australia recognised a need and the TSC project came to life in 2014. It was backed by DexKo in 2015 and three years later is about to be launched in two countries: Australia and the USA. In these two markets alone there are approximately one million new trailer registrations annually (including caravans) and 12 million registered trailers.
The Bosch system can be fitted to all trailers that have electric brakes, including single axle, tandem axle and more. TSC has been designed to work with the growing range of vehicles' specific brake controllers and electrical systems. With Bosch's history in vehicle safety and electrical componentry it was a must that this system offered seamless integration between vehicle and trailer.
While TSC at this stage will only be available for new builds, retro fitting is definitely on the cards (no timeframe given). The official launch was to be in early 2018, however it's now been pushed back to later in 2018. Pricing will be announced at launch.