A clever bit of technology to take the stress out of levelling your van
We've found that caravan and camping shows are a fantastic place for finding new products and gadgets. One of these recently impressed us because it levels an RV using an app – it's a little black box called the SavvyLevel.
IN THE BOX
The SavvyLevel kit contains a strong black plastic box measuring 62 x 50 x 22mm, which gets mounted in your RV and has two power leads attached with bullet terminals (red and black) and a grommet to seal out the dust. There are four small mounting holes on the box, although no fasteners are included. Powering the unit can be achieved by hardwiring it to the RV electrics, or a 9V-battery connector with bullet plugs has also been included.
The instructions include an installation guide, a two-year warranty certificate and of course, download details for the free app to your iOS or Android device.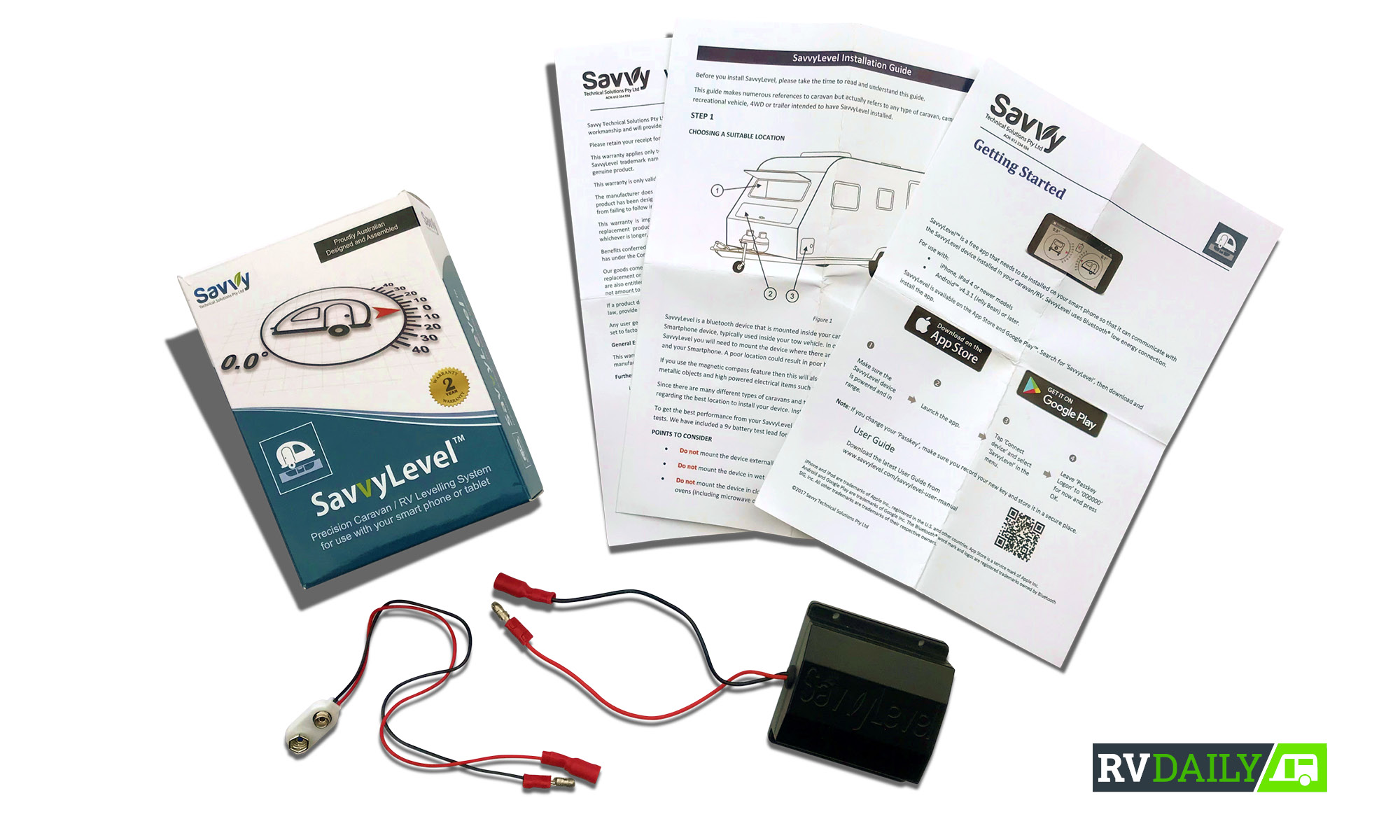 HOW IT WORKS
While we could go into all the technical jargon about its accuracy to operate in temps from -40°C to +65°C within 0.1 of a degree, and that it uses its own sophisticated mathematical algorithms in real time execution by the command of the main micro-processor, you probably wouldn't want us to (although we guess we just have!).
It's suggested to use the 9V-battery connection when setting up for the first time to ensure your chosen device location is readable from your tow vehicle driver's position. Our tip – if you're having trouble connecting, you may need to locate the device closer to the front of the RV and away from heavy metal and electronic devices that can interfere with the signal.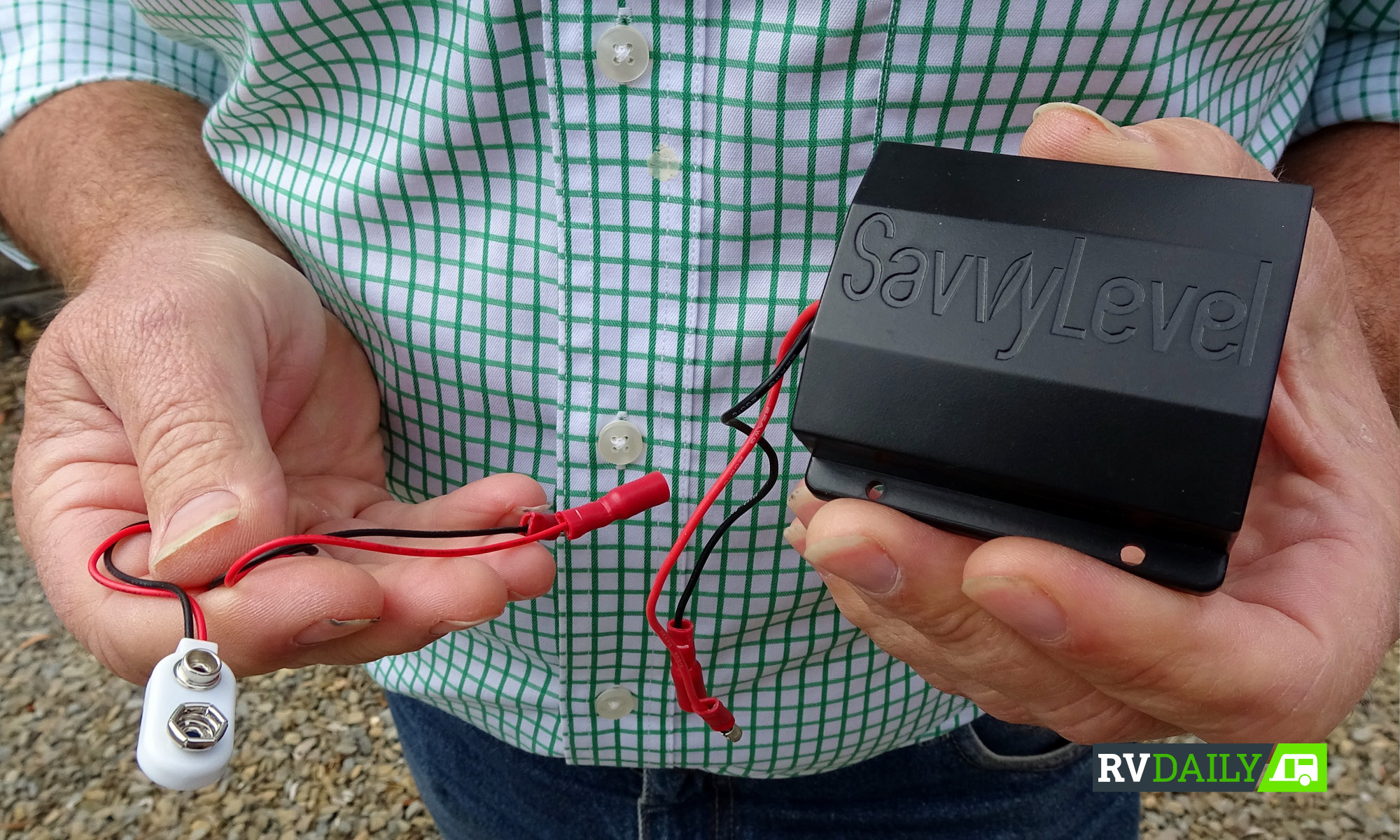 Once that's done, we downloaded the app and followed the prompts, which included saving a pass key. From here the app has a user menu allowing connection via Bluetooth; the device has a range of 30 metres in an open environment. It's then simply a matter of mounting the black box in our RV and connecting a power source using the onboard RV house battery electrics. We're told it draws less than 12mA, but it's still advisable to have it switchable to preserve battery voltage.
There's a first time set-up required, which was easy to do, and we now only need to read the real-time screen information. This includes graphics and a digital degree indicator to show the pitch and roll of our set-up. The display provides an instant response as we move the position of our RV to assist getting the RV level.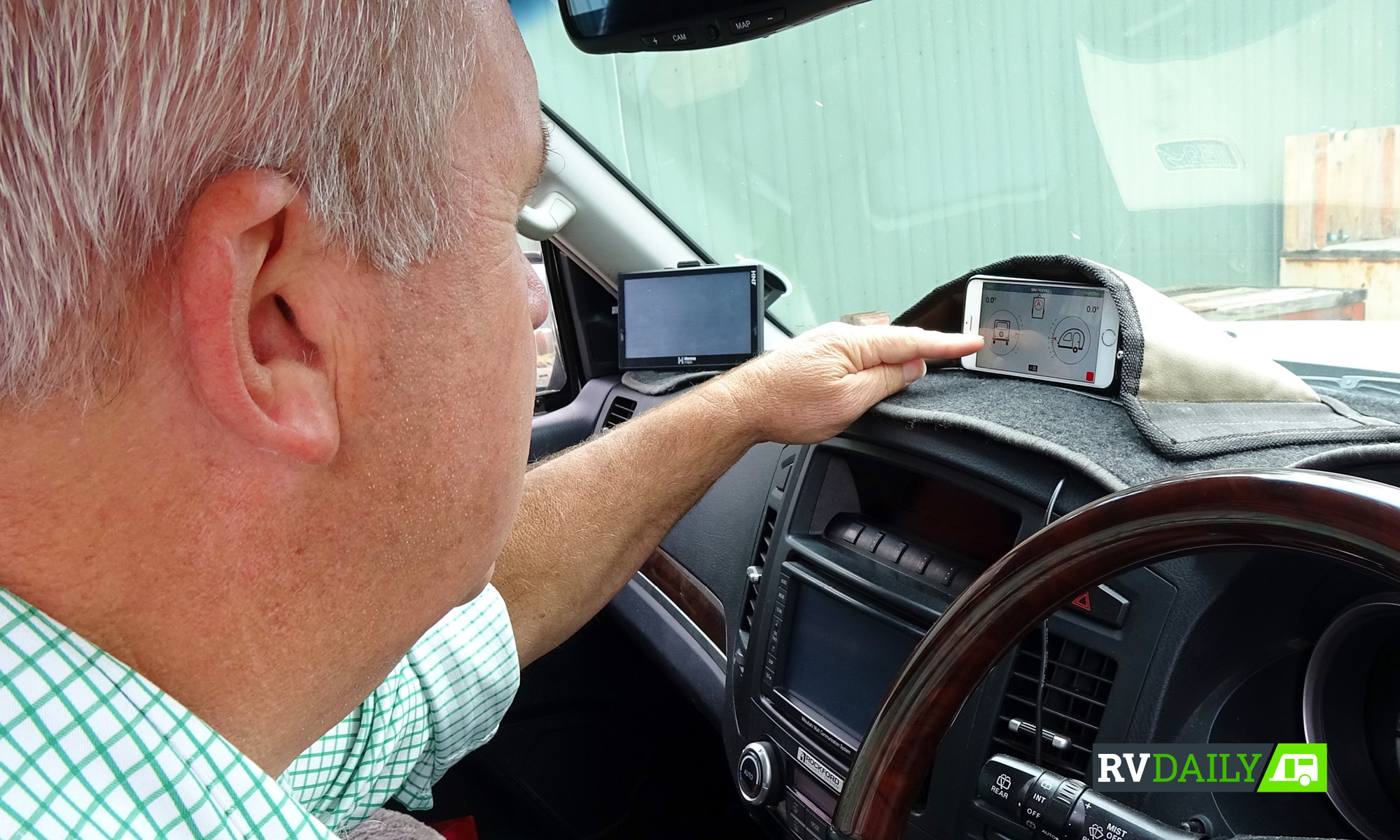 We can hear some of you saying, "do I really need a Smartphone and a black box to tell me how to level my RV?" Well our answer is no, perhaps you don't. But if you want to do it quickly by yourself, or perhaps after dark for those late-night arrivals, then the SavvyLevel goes a long way to making it very simple. At over $200, it's not cheap, but similar electronic devices are priced in the same ball park.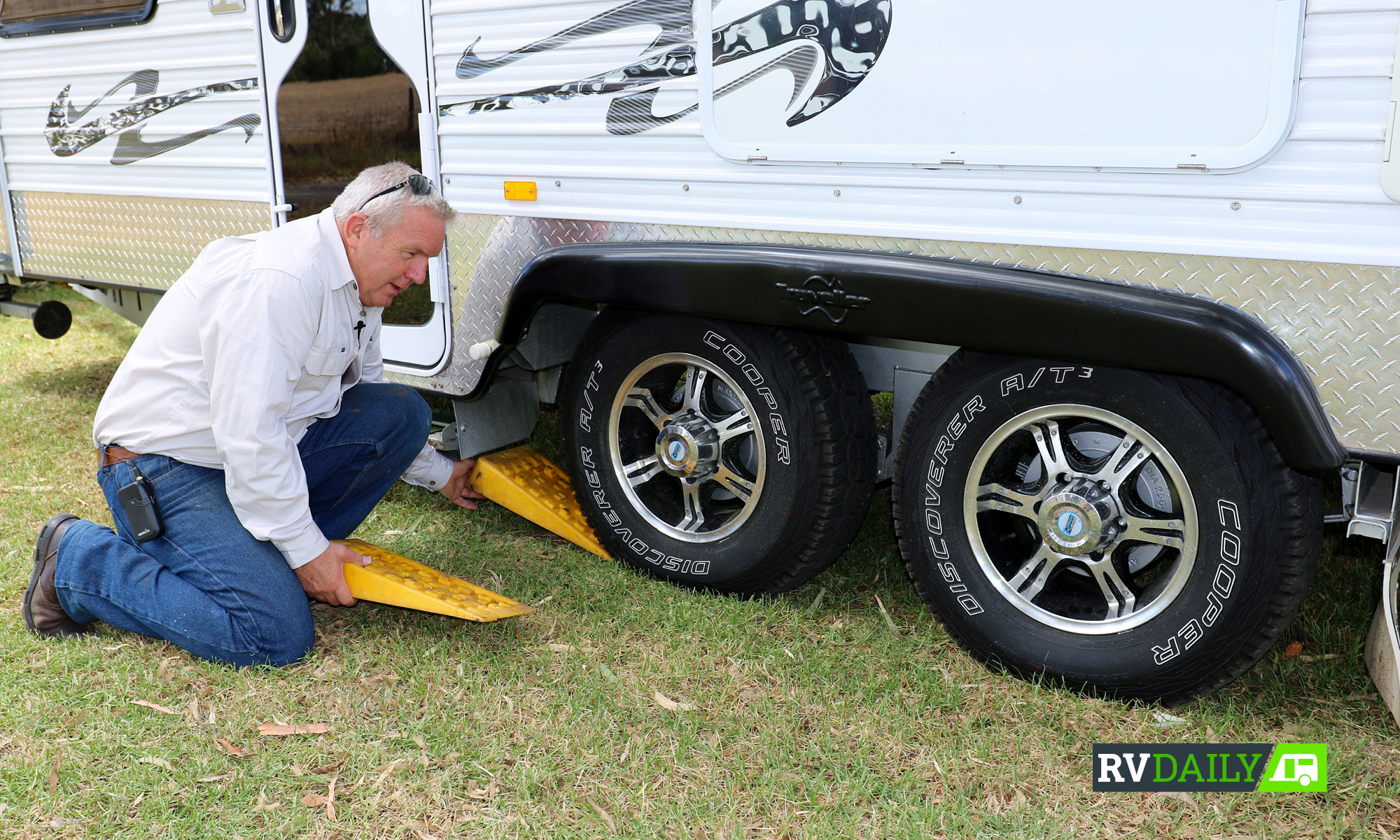 Not only have we had our fair share of unlevel camps in our time, but it could have all been prevented when the SavvyLevel takes the frustration out of the "backwards/forwards" routine of getting level while setting up. So it could be worth considering when the beauty of the device is it can all be done by one person from the driver's seat in a matter of a few minutes.
We're looking forward to travelling with the SavvyLevel and improving the speed of our set-up time by getting things level without any arguments. Not that we argue much anyway, as we always know who's right. Right! RRP$242